Treat your pup to a 2024 dog park permit
10/30/2023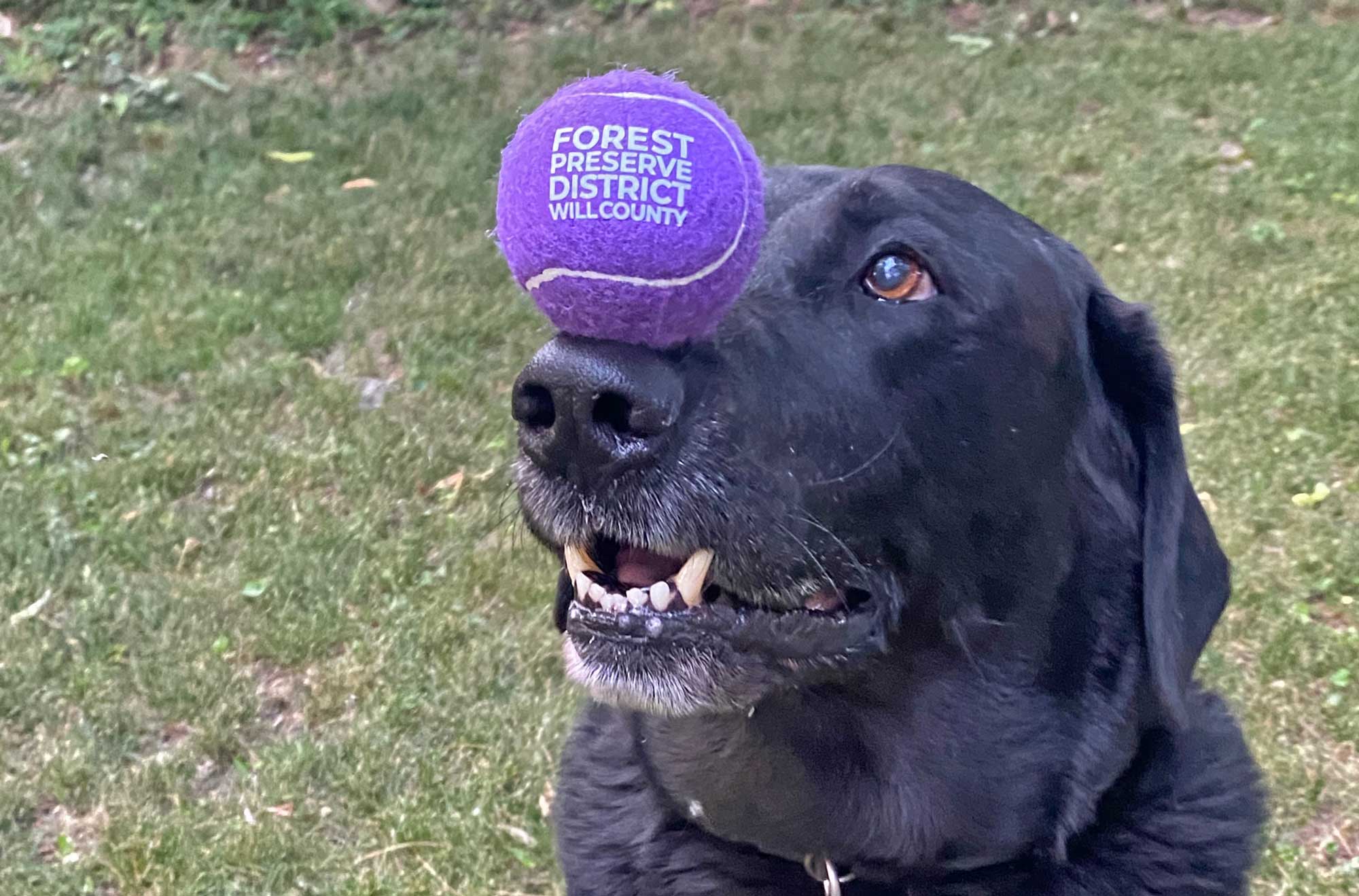 Get an early holiday treat for your pup by buying a 2024 dog park permit.
Dog park permits went on sale Nov. 1 and they are good for the remainder of 2023 and all of 2024. So, if you haven't purchased one yet this year, you get a few extra months of off-leash play with your pooch.
The passes are good at all six Forest Preserve District dog parks located in:
• Forked Creek Preserve – Ballou Road Access, Wesley Township
• Hammel Woods – DuPage River Access, Shorewood
• Lower Rock Run Preserve – McClintock Road Access, Joliet
• Messenger Marsh, Homer Glen
• Plum Valley Preserve, Crete Township
• Whalon Lake, Naperville
Each dog park has separate enclosures for large dogs and small dogs that weigh 35 pounds or less. Small dogs are allowed to use the large-dog enclosures, but large dogs cannot use the small-dog enclosures.
Annual permits cost $40 for county residents and $80 for nonresidents. Additional fees are charged for multiple dogs up to a maximum of three dogs. Discounts are available for senior citizens, veterans and active-duty military. Daily passes are $5 for up to three dogs, but they must be purchased in person at a visitor center.
Permits can be purchased in person at Four Rivers Environmental Education Center in Channahon, Hidden Oaks Nature Center in Bolingbrook, Isle a la Cache Museum in Romeoville, Plum Creek Nature Center in Crete Township, and Sugar Creek Administration Center in Joliet. Visitor center hours vary, so check to make sure the site is open before heading out the door.
Permits also can be purchase online. A $2 service fee will be charged for all online permit sales. To buy a permit by mail, send a completed Dog Park Permit Application with payment to Sugar Creek Administration Center.
When buying a permit, please read the rules and know what is expected of dog park permit holders and how people and their pets are expected to behave for the benefit of all.
Two phone numbers are listed on the back of all dog park passes, the Forest Preserve's main number, 815-727-8700, for general questions and the District's dispatch number, 815-727-6191 – option 9, for nonemergency assistance from Forest Preserve police should a dog park incident occur.
The use of dog parks entails certain risks and the Forest Preserve District is not liable for any injury or loss.
To stay up to date on dog park news, sign up for the Forest Preserve's Canine Quarterly newsletter. For more information on the dog parks, visit the Dog Parks page.