News you can use
Learn the language of color by attending a Rivers of Color program at Four Rivers this year. The series culminates in the fall with a 'Golden Opportunities' traveling exhibit from Denver Botanic Gardens.
Read more
The National Inclusion Project's first nature center accreditation in the country has been awarded to the Forest Preserve District's Four Rivers Environmental Education Center in Channahon. Months in the making, the accreditation shows Four Rivers is a facility where all visitors, regardless of ability-level, can participate.
Read more
Mission
Four Rivers is an inclusive destination, connecting visitors to conservation through dynamic educational programs, recreational opportunities, community engagement, and facility rentals for people of all abilities.
Visitor center amenities
Located near where the Des Plaines, DuPage and Kankakee Rivers meet to form the Illinois River, Four Rivers Environmental Education Center is an inclusive, beautiful and safe setting for memorable indoor and outdoor experiences. A model of green architecture, the visitor center provides opportunities to explore fascinating nature exhibits and offers comfortable, scenic spots to rest.
The visitor center has accreditation from the National Inclusion Project, which means it has met the standards set by the organization for inclusive practices for individuals with disabilities.
The All-Persons Trail around the exterior of the building includes textured strips for sight impaired visitors, trailside sensory kiosks and panels that interpret different habitats, and wayfinding signs to make the site more user friendly. In addition, handheld reading devices are now available at this visitor center for the visually impaired. As an inclusive facility, Four Rivers offers resources such as a quiet space with therapeutic tools, buddy bags with sensory items, and accommodations available for all activities. For more information on Four Rivers inclusion practices, see the FAQ.
The "Four Rivers at the Confluence" wing of the visitor center features a 2,000-gallon fish tank stocked with catfish, black crappie, smallmouth bass, bluegill and walleye; a "Mussel Masquerade" exhibit that explains the species' interesting reproductive techniques; and an exterior, oversized bird feeder/birdbath combination designed to draw the many birds that visit the surrounding McKinley Woods preserve. Other new Four Rivers exhibits include a scale that tells you how much weight you would need to gain to migrate south for the winter, a bird board that lets visitors know what birds they can expect to see in the preserve on any given day, and an aerial map on the floor that shows the Four Rivers site and the preserve.
Known as a hotspot for bald eagles and American white pelicans, the surrounding McKinley Woods preserve offers a seemingly endless array of nature to explore. Walk or bicycle our trails to see beautiful blooms and butterflies in the prairie. Paddle among the bustling wildlife within and along the rivers. Discover dazzling birds singing in the majestic wooded areas. Peruse the facility's rental spaces to make your next gathering or meeting truly meaningful. Every room in the building provides views of the Des Plaines River and the peaceful, natural surroundings.

PLAN YOUR ADVENTURE ON THIS VISITOR CENTER'S INTERACTIVE MAP
Four Rivers first opened in 2009 and continues to expand its programs and services. These include:
The visitor center has both specially-designed programs and inclusion-trained staff available for those with special needs so that guests with autism and sensory sensitivities can have the best experience possible.
Four Rivers is a popular, award-winning venue for wedding ceremonies and receptions. The Center provides couples with an all-in-one venue that is unique, cost effective, convenient for guests and good for the environment. A variety of rental options is available. For more information, visit the Four Rivers facility rental page.

SUBSCRIBE TO OUR YOUTUBE CHANNEL
Preserve amenities
The Four Rivers Environmental Education Center is located at McKinley Woods – Kerry Sheridan Grove, which offers the following amenities and activities:
Biking
Hiking/running
In-line skating
Cross-country skiing
Snowshoeing
Picnicking
Fishing
Canoeing/kayaking
Geocaching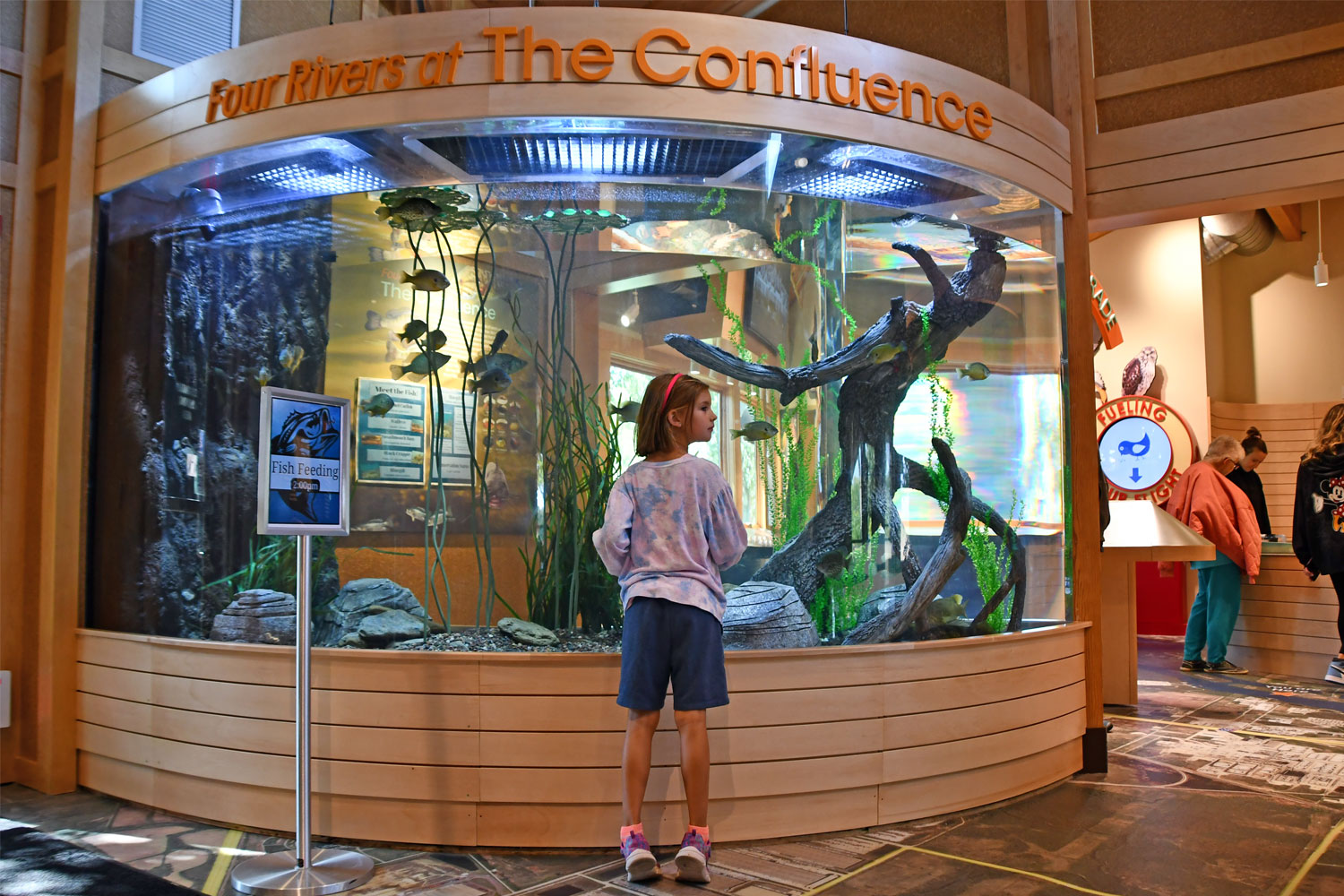 (Photo by Glenn P. Knoblock)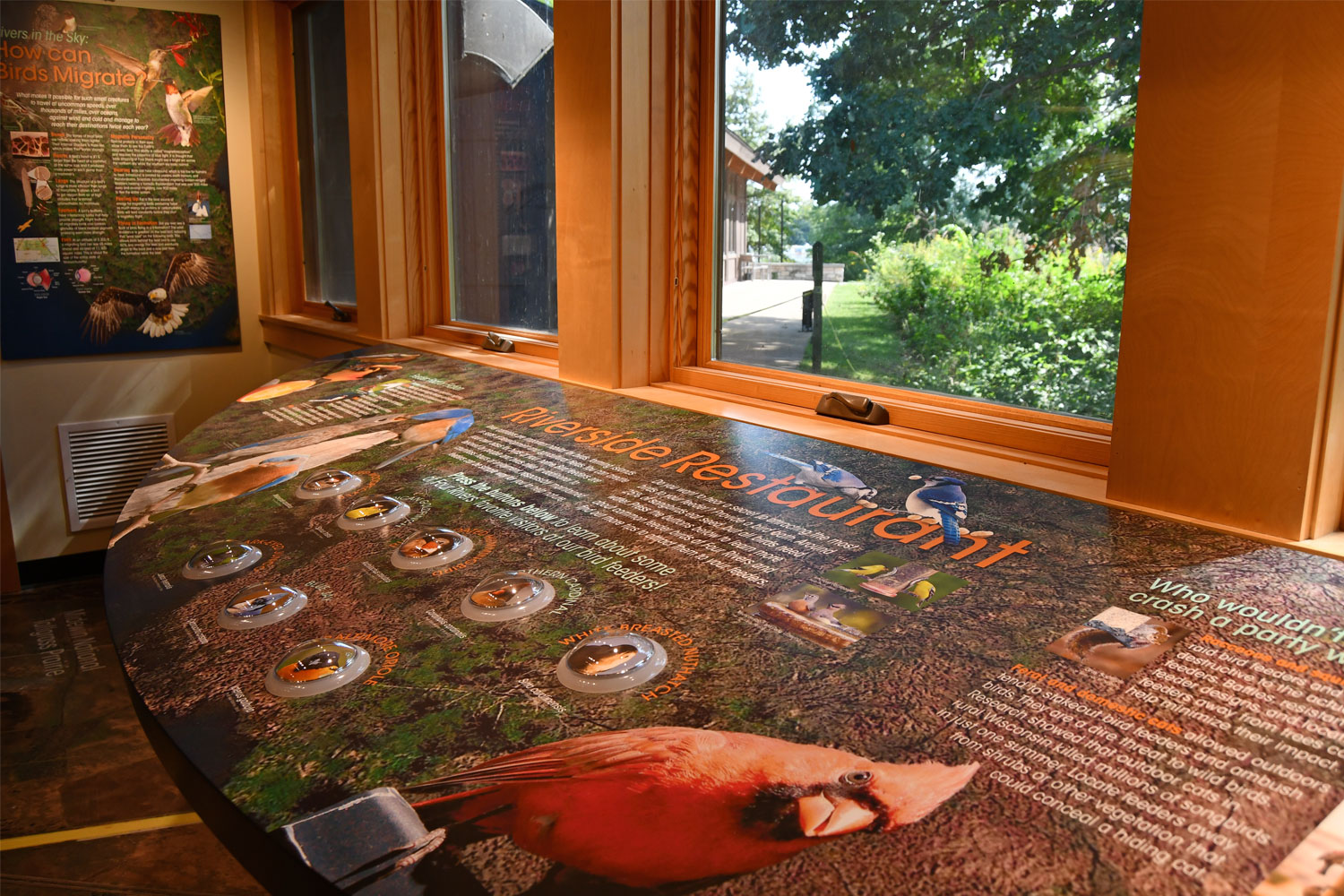 (Photo by Chad Merda)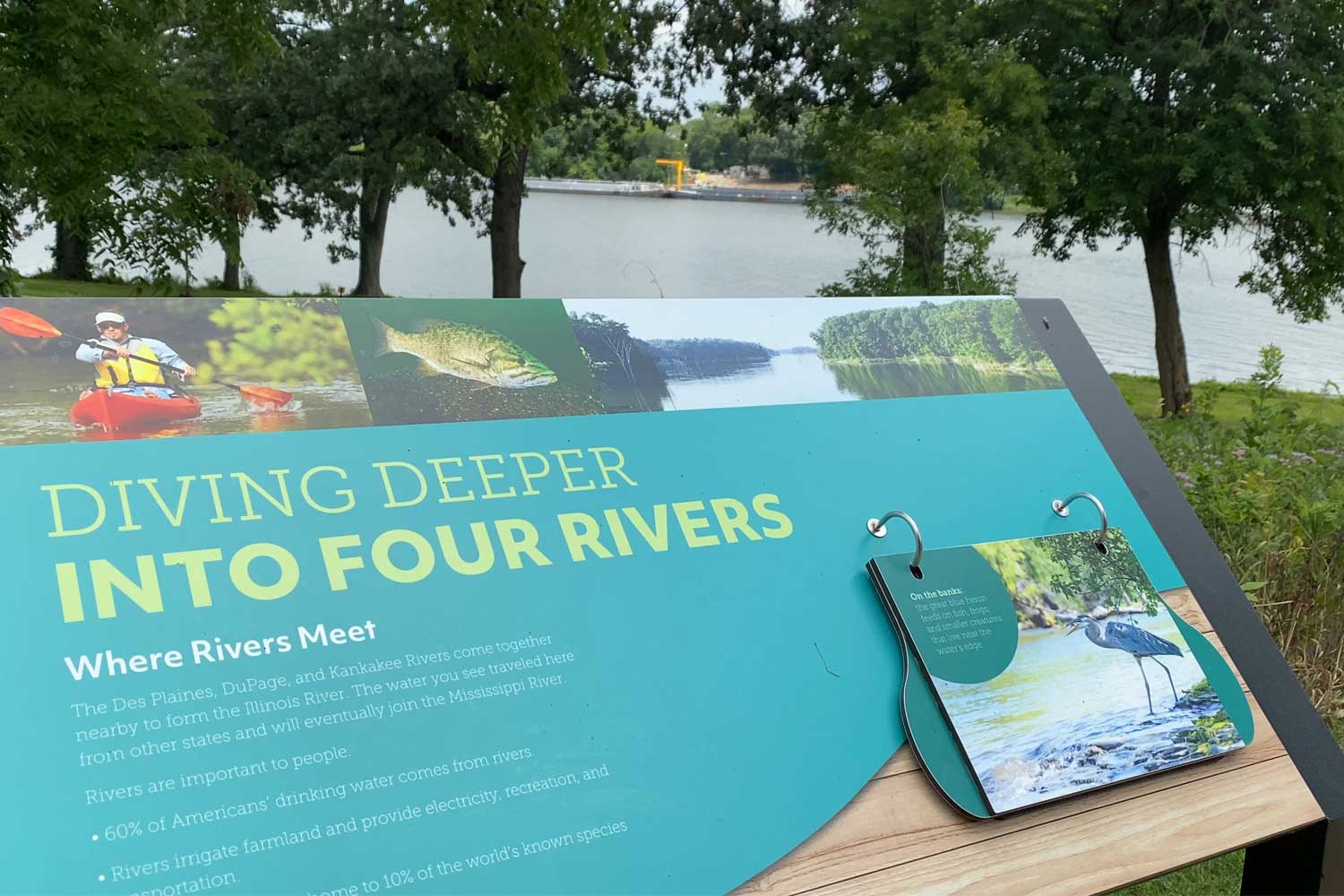 (Photo by Chad Merda)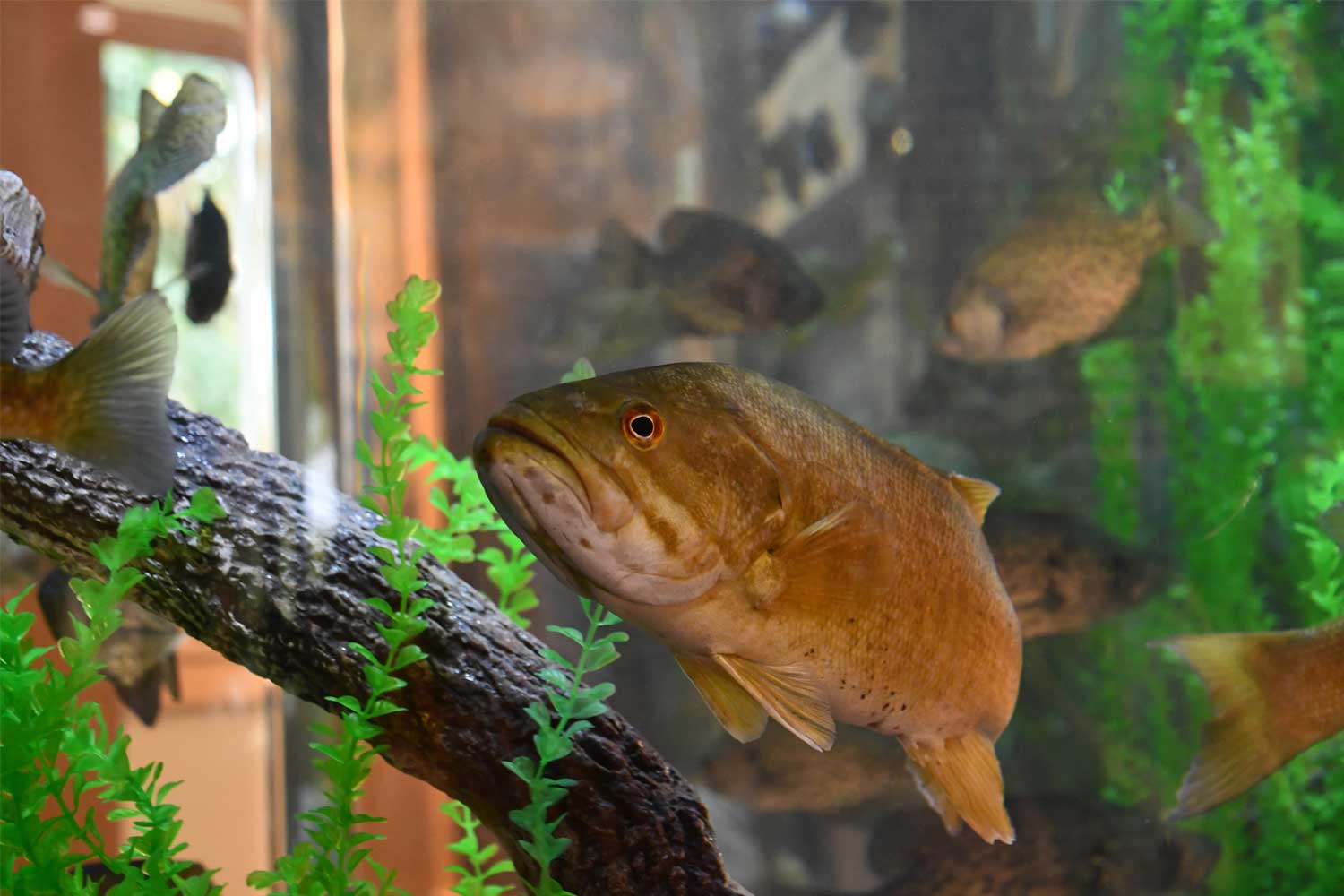 (Photo by Glenn P. Knoblock)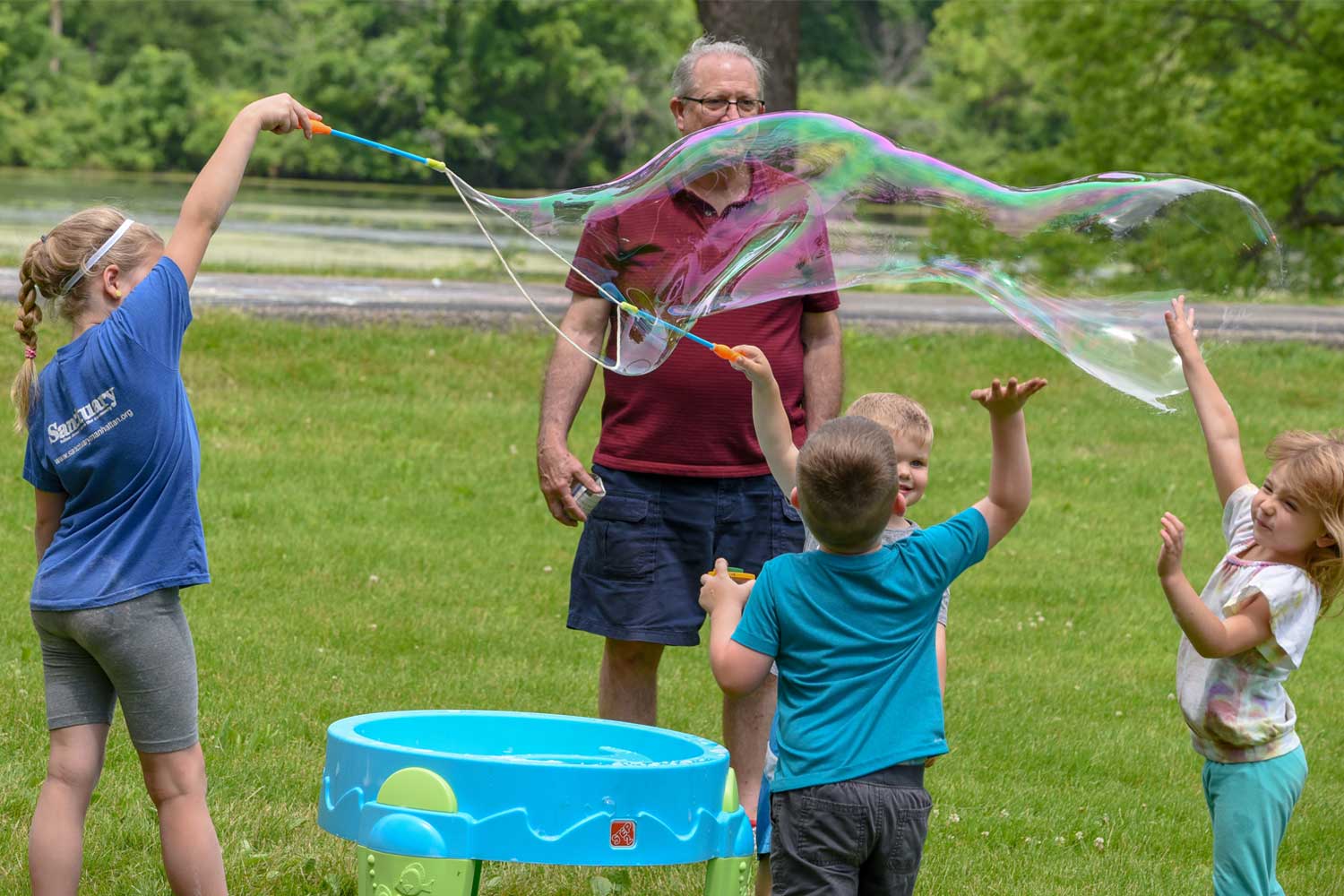 (Photo by Chris Cheng)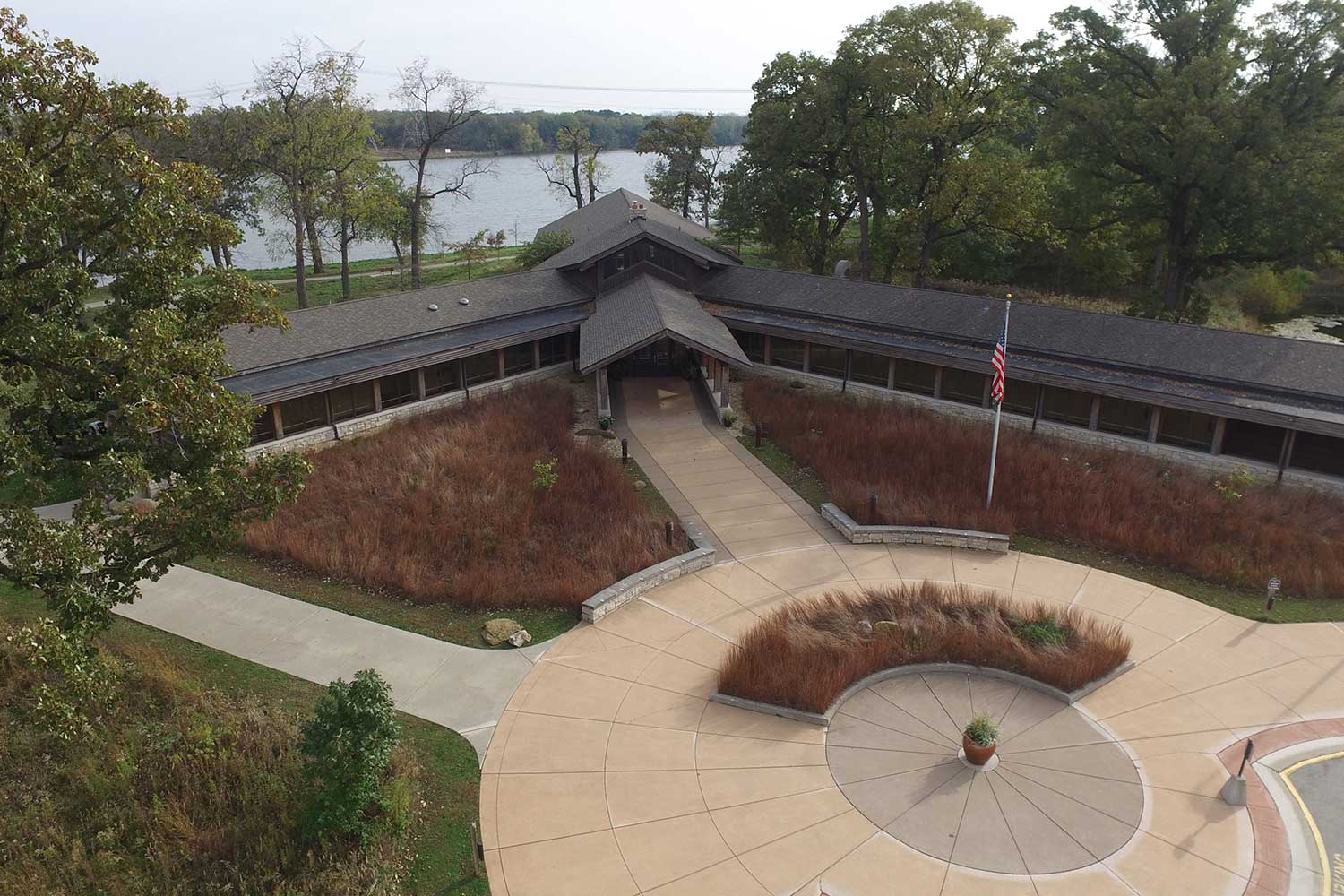 (Photo courtesy of Global Aerial)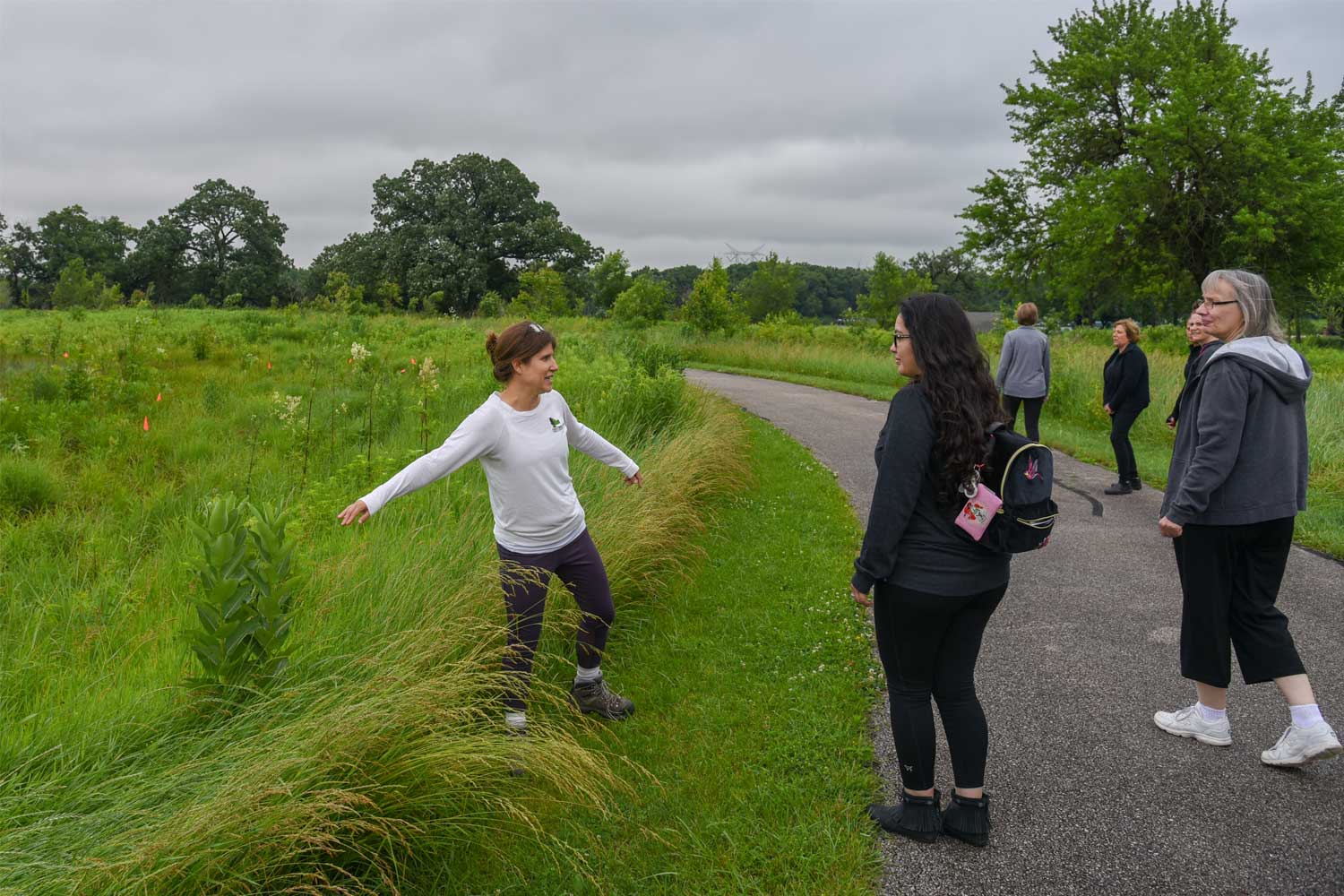 (Photo by Chris Cheng)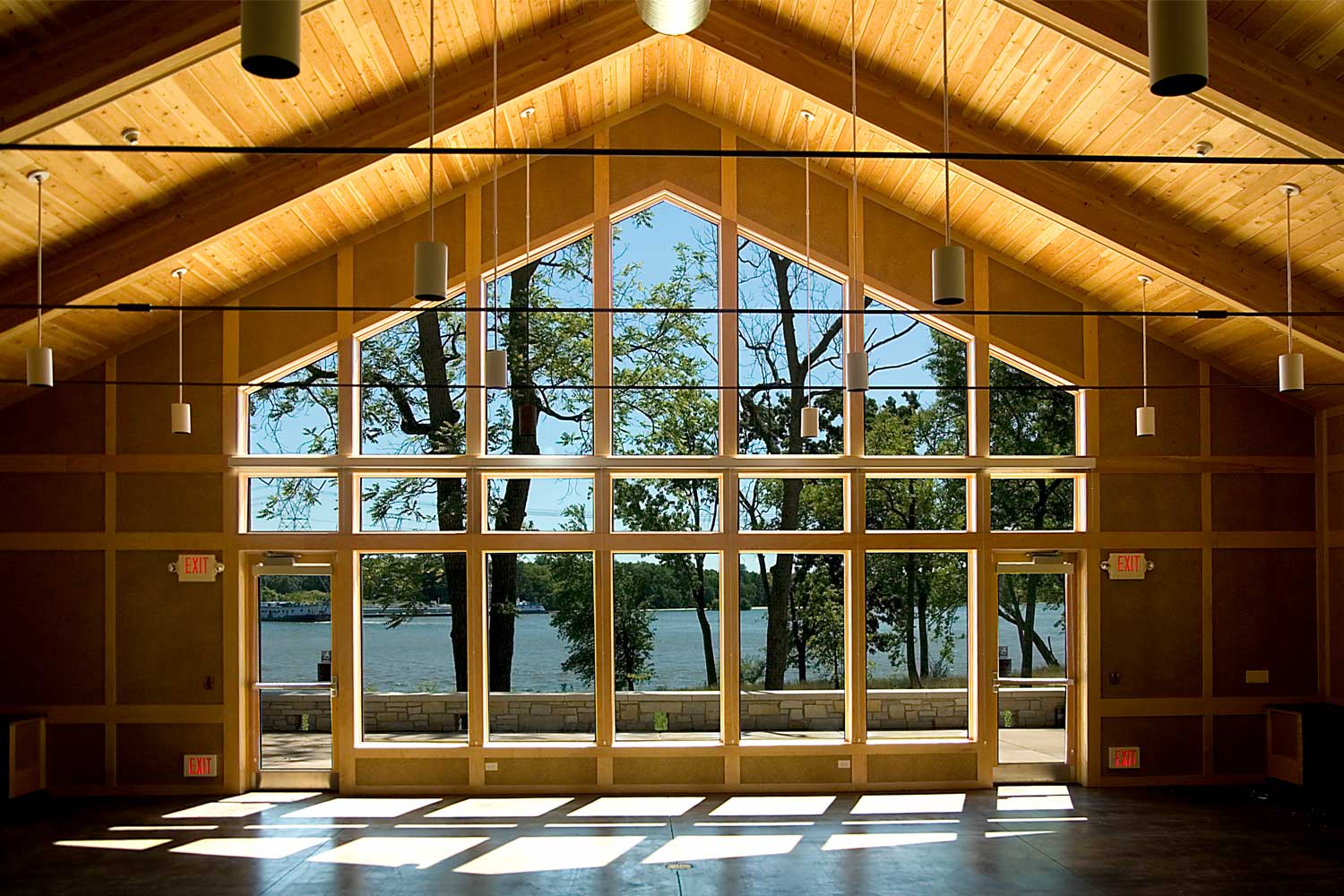 (Photo courtesy of Lane Cameron)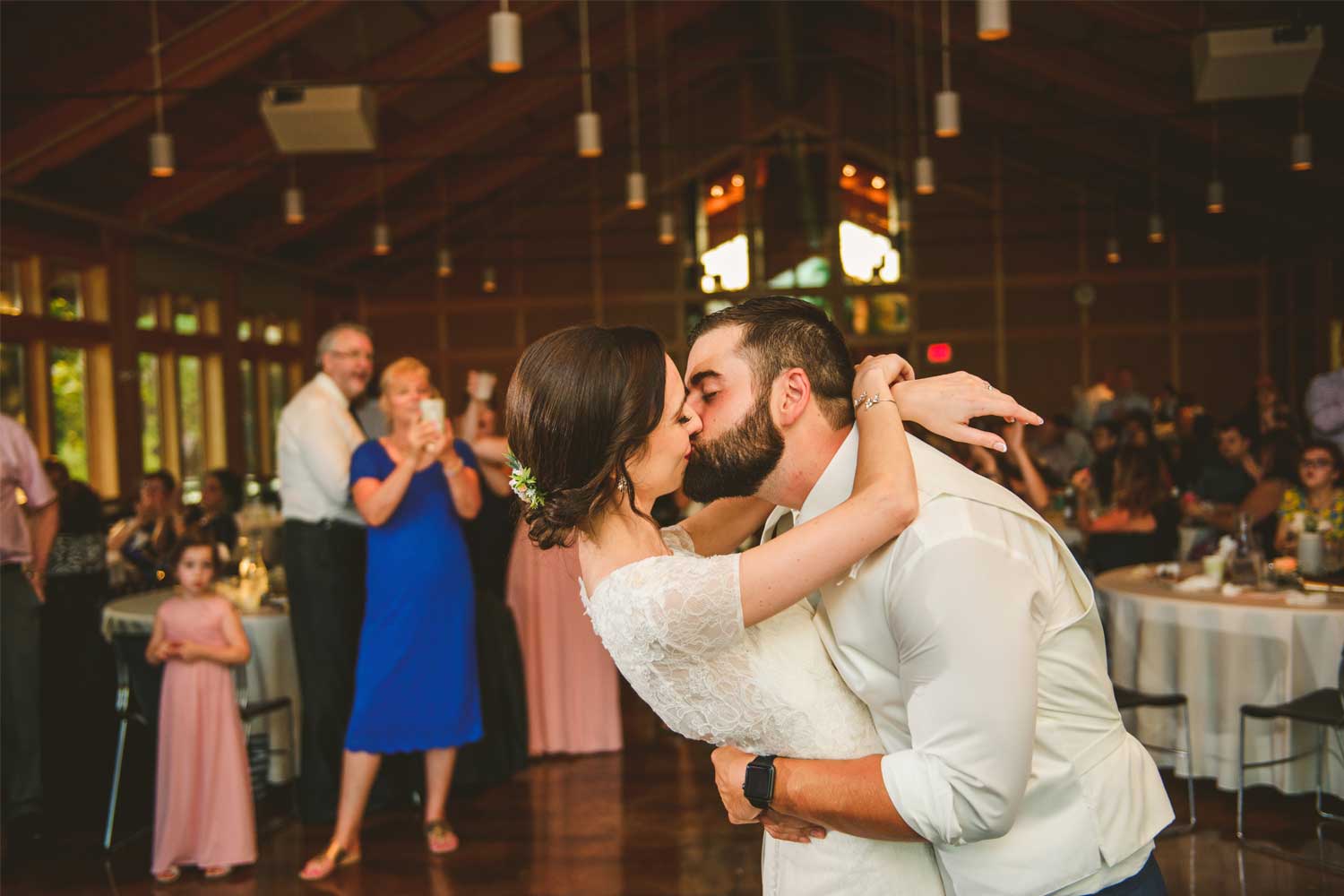 (Photo courtesy of Griff Photography)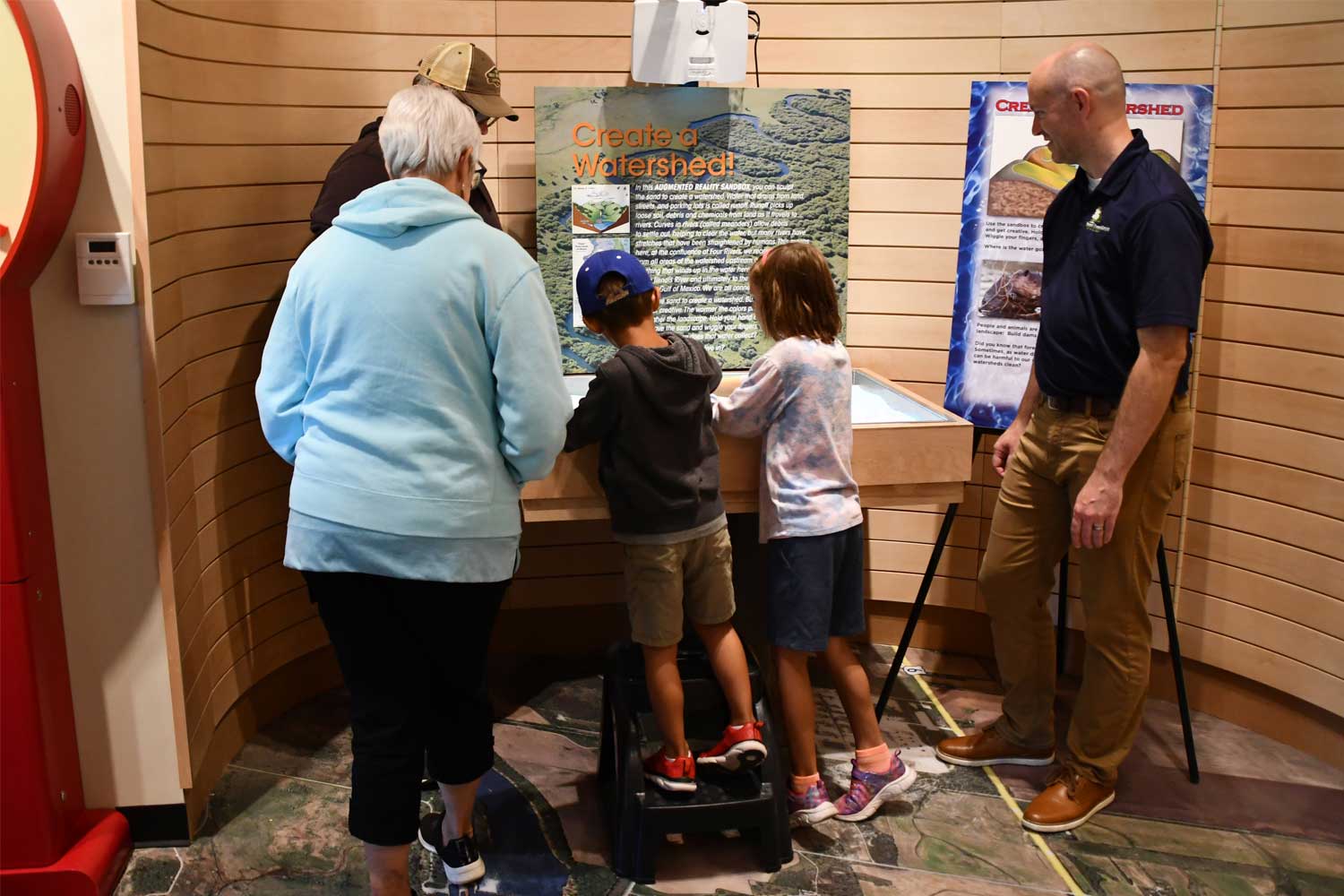 (Photo by Glenn P. Knoblock)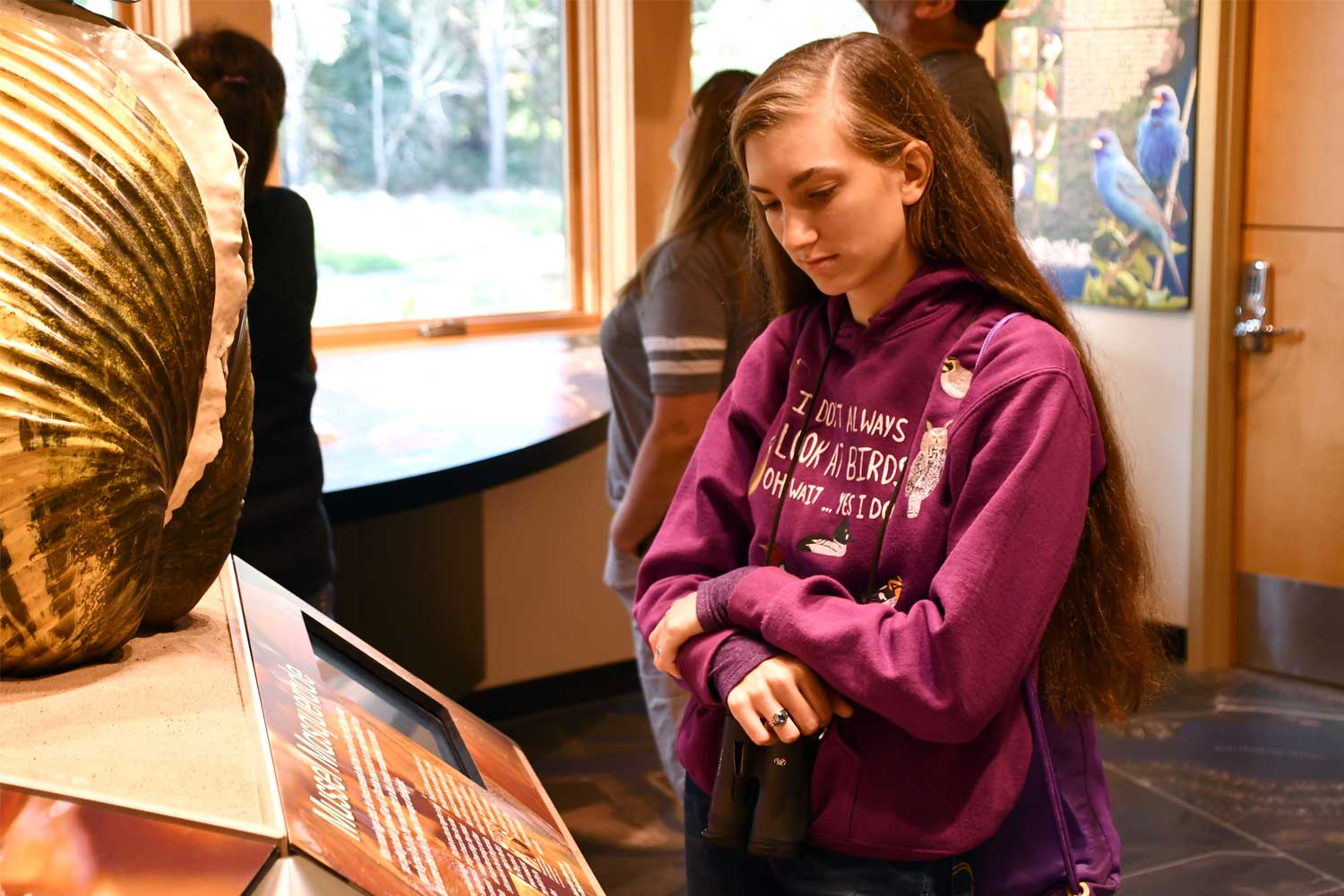 (Photo by Glenn P. Knoblock)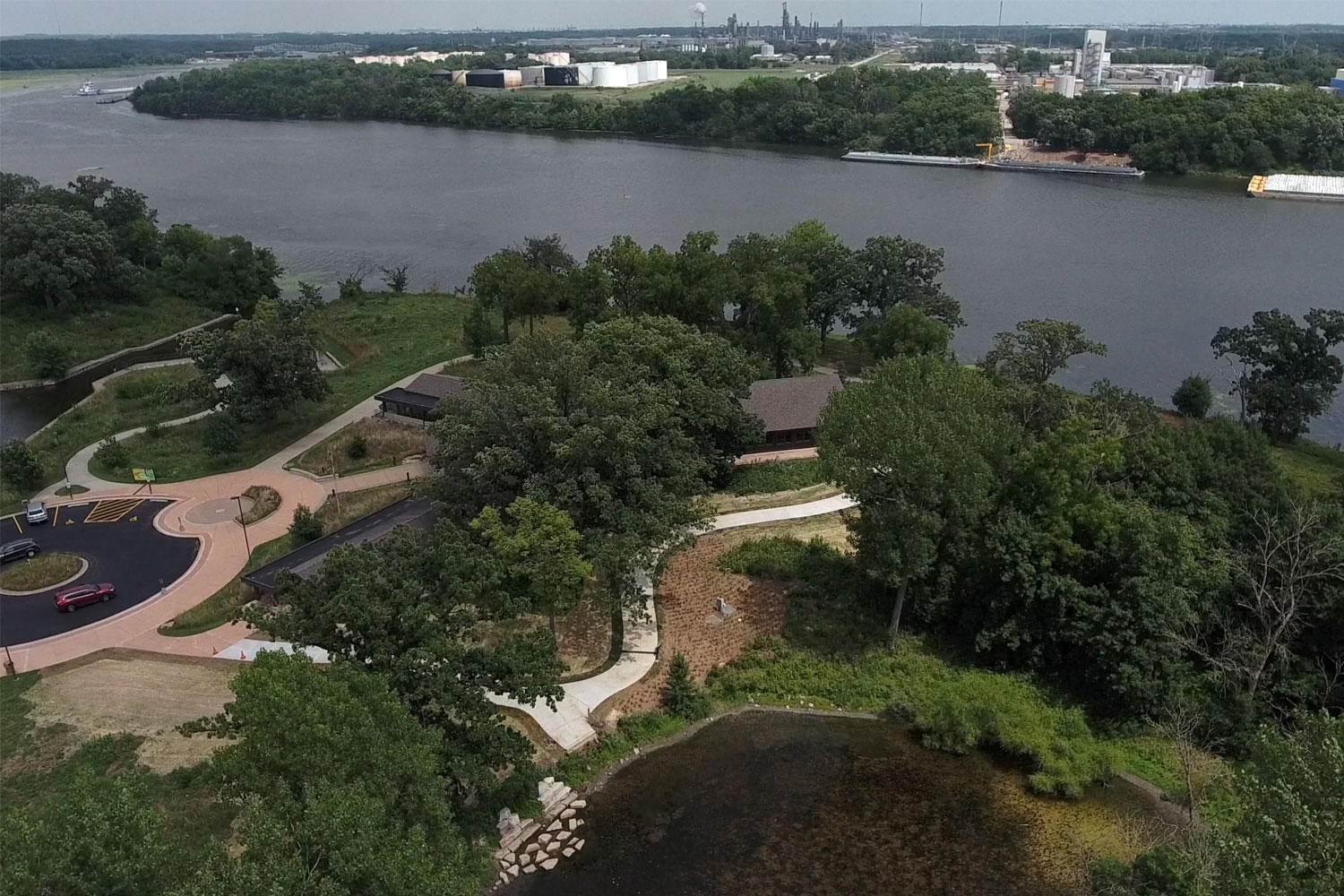 (Photo by Chad Merda)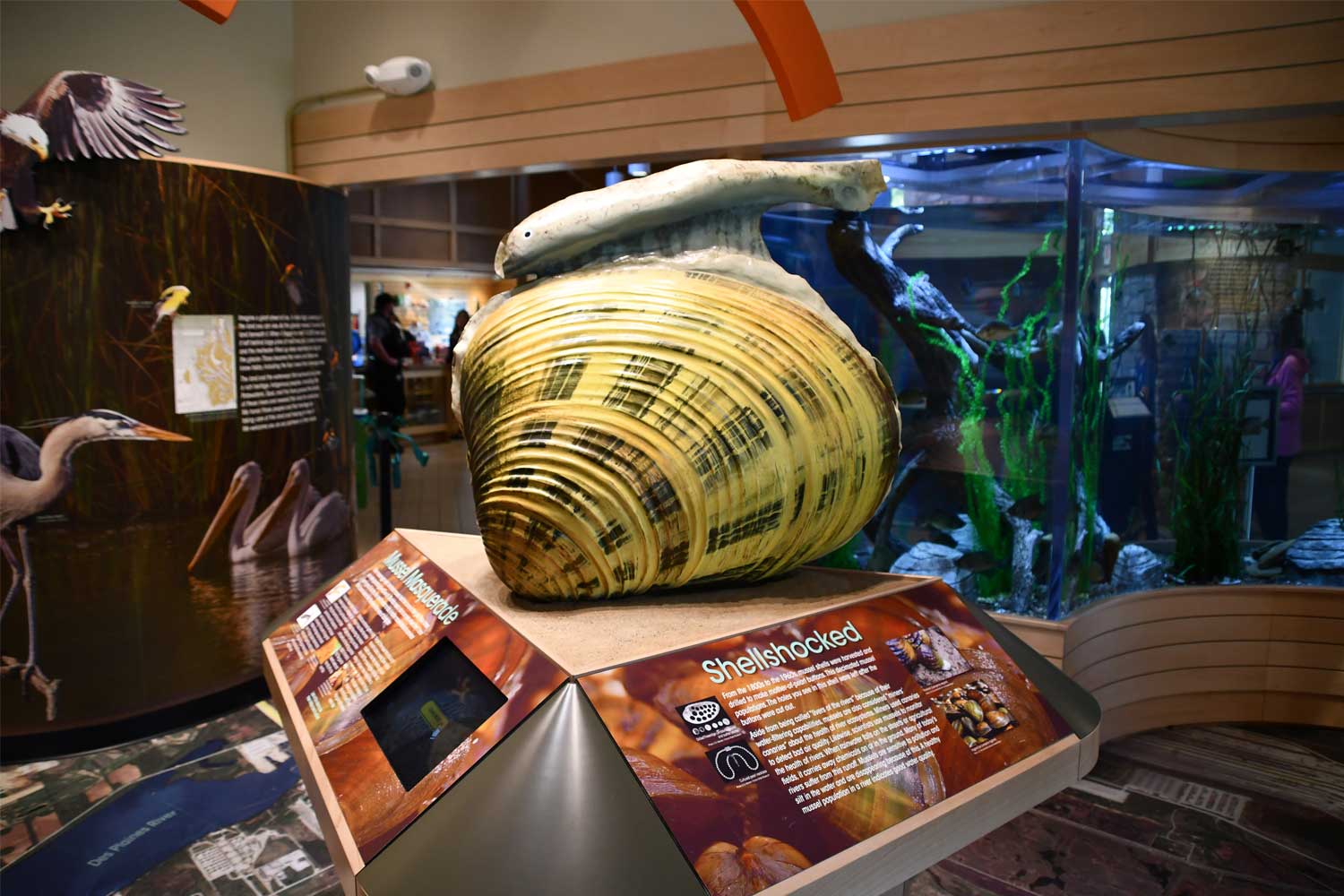 (Photo by Glenn P. Knoblock)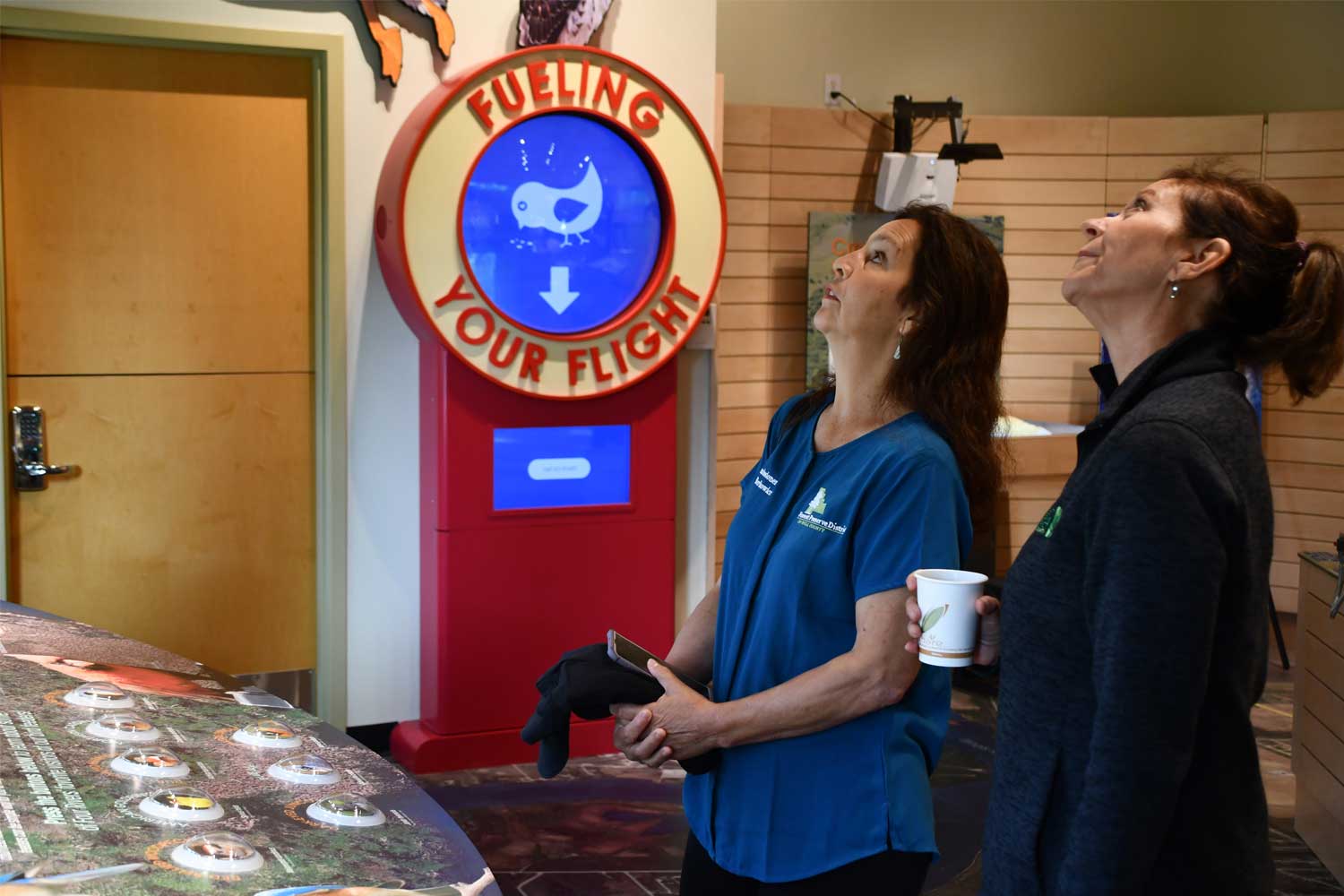 (Photo by Glenn P. Knoblock)