Just relax: How to enjoy your time in the great outdoors
6/29/2021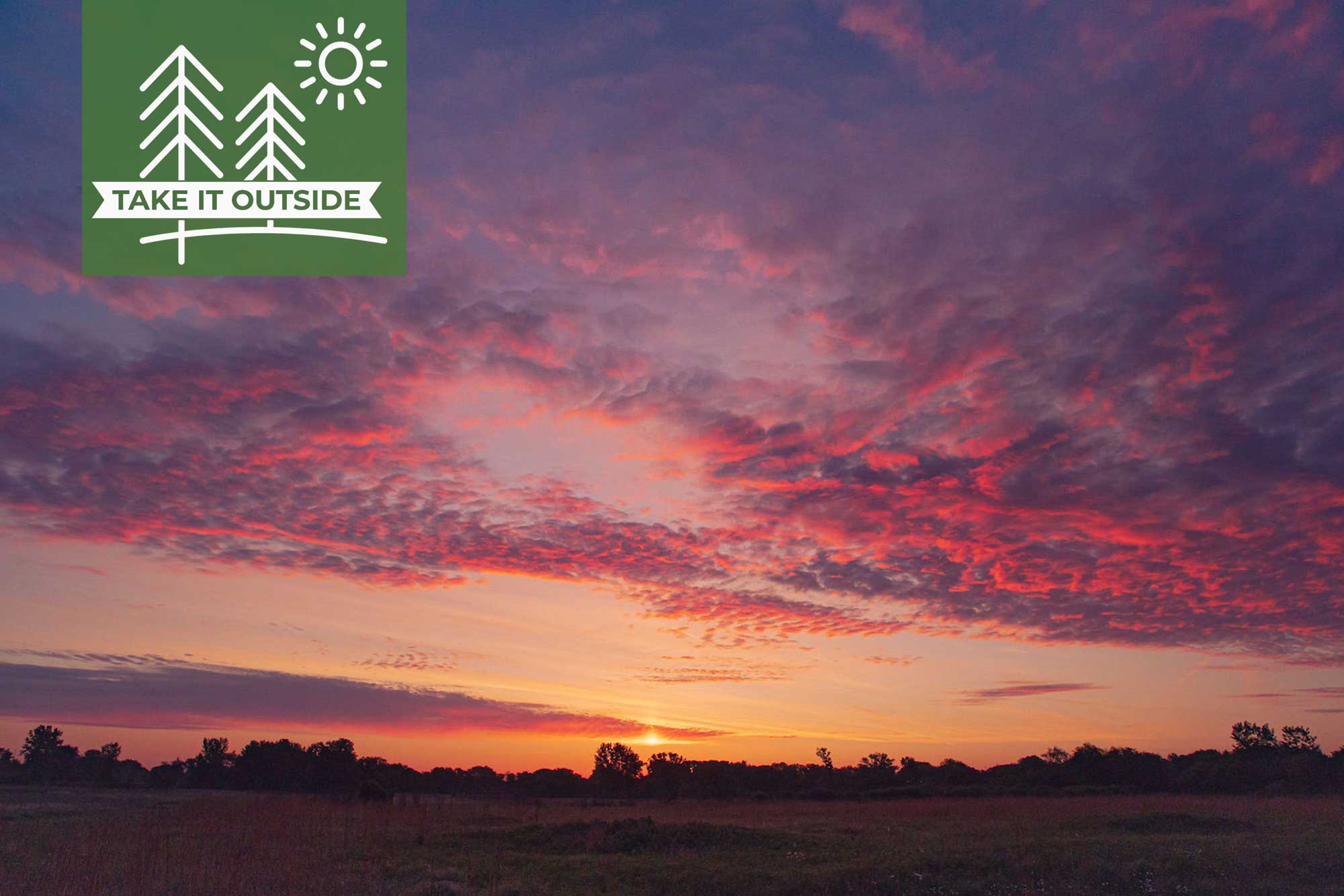 By now, you probably know that spending time outdoors is good for your mind, body and soul, and there's research to prove it. In fact, even just listening to nature is good for you.
But knowing that something is good for you and putting that something into practice are not the same thing. Even though we know spending time outside is a good and healthy choice, it can be hard to find the time in our busy and hectic lives.
One good way to make more time for enjoying the outdoors is to do something you usually do inside outside. If you make time each day to read, bring your book outside. Have your morning coffee on your deck or patio. Even mundane tasks like writing a grocery list or replying to texts and emails can be done as easily outdoors as indoors.
It's also important to remember that your time outside doesn't have to be part of a daily fitness or exercise routine. It's OK to simply enjoy time outside doing nothing more than just relaxing. One good way to get started with outdoor relaxation is the practice of forest bathing. The idea of forest bathing is to simply be in the forest, connecting to nature with all your senses, Time reports. You don't have to exercise or be engaged in any other activity. It's intended to be a simple and easy way to reap the benefits of time spent in nature in a world where most people spend most of their time far from it.
If you'd really like to feel like you are accomplishing something in your time spent outdoors, try a new hobby. Gardening and fishing are both good outdoor pursuits, and there are plenty of others. You can also try to vary your exercise routine by adding an activity that can be done outdoors, such as hiking, biking or even yoga.
Here are a few more suggestions for finding ways to enjoy the great outdoors:
Take in a sunrise or sunset: Starting your day by watching the sunrise — whether from your yard or a picturesque spot with a splendid view — can help you prepare for the day ahead, while making time to sit and enjoy a sunset can help you unwind after a long day.
Get some steps in: A walk doesn't have to be anything more than a leisurely stroll. Ask a friend to join you, or bring the dog or your family along for a fun adventure. You can take a walk around the block or head someplace new to hike and explore.
RELATED: TOP 10 TRAIL TRIPS TO TRY
Make it a meal: Summer picnics are a time-honored tradition, and they're also a great way to enjoy time outdoors relaxing, either alone or in the company of friends and family. Your meal doesn't have to be elaborate — even take-out will do. And you don't have to pack up your meal and take it to go. Have lunch or dinner on your deck or patio, or throw a blanket down in the grass to dine al fresco.
Eyes to the skies: Missed the sunset? There's still plenty to see in the night sky. Download a sky-watching app on your cell phone to see if you can spot any constellations or planets. And don't forget to keep your eyes peeled for shooting stars. Check out this meteor shower calendar from the American Meteor Society for upcoming active meteor showers.
Sleep under the stars: Some people say there's nothing better to connect with nature than to sleep in it, but camping isn't for everyone. If camping is your speed, it can be the ultimate way to enjoy the great outdoors. Even if it's not, you can pick and choose from some popular camping activities to get a taste of what it has to offer. Build a campfire and sit back and relax, enjoying the sensory experience it creates. Don't want to go through the trouble of packing up to camp away from home for a few days? Pop your tent in the backyard to connect with nature without having to travel away from home.