It's official: Study proves spending time outdoors is good for you
6/14/2019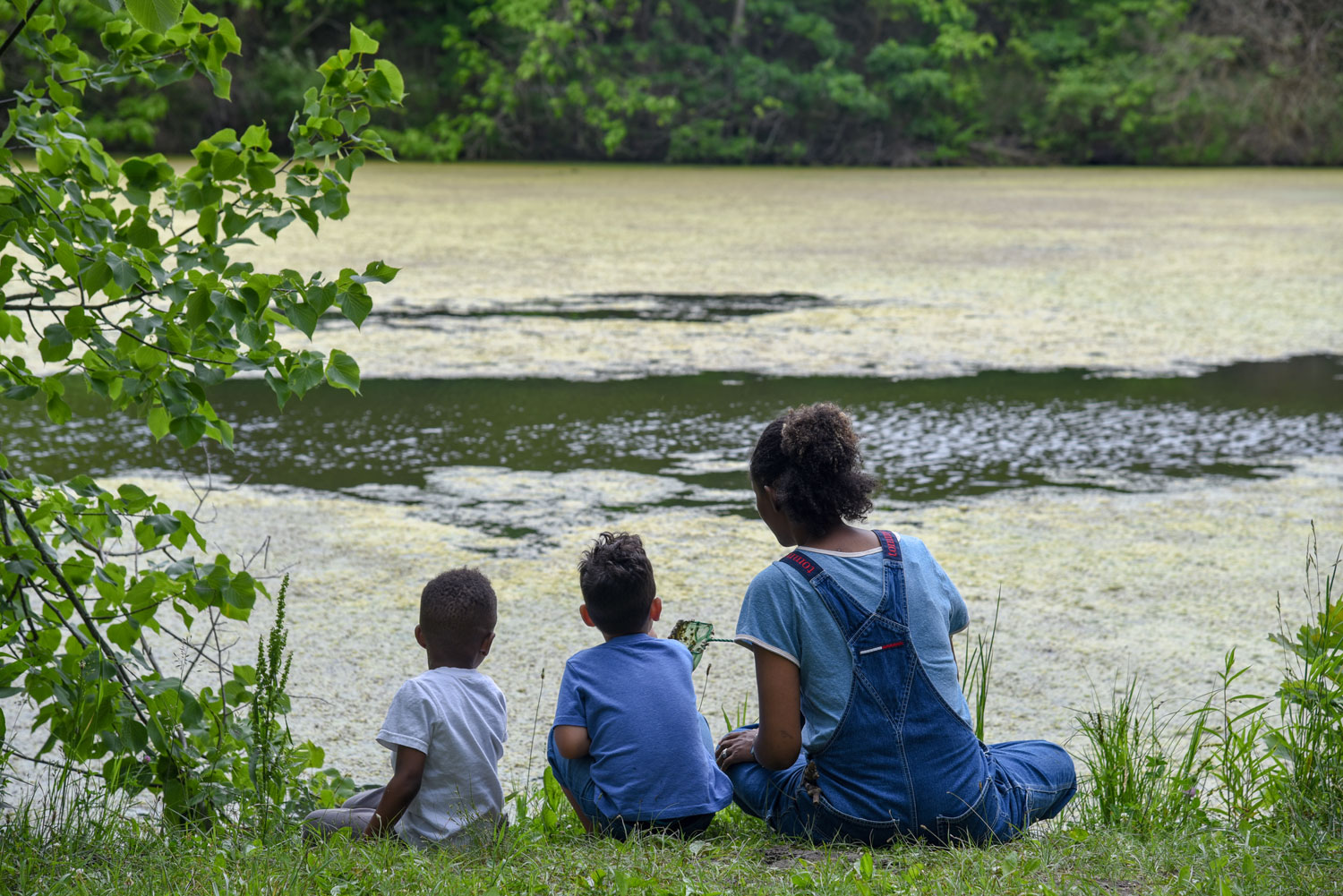 We probably don't need to tell you this, but spending time outdoors is good for you. And now we know just how much time we should be spending in nature to reap the benefits for our health and well-being.
According to a study published in Scientific Reports, spending two hours outdoors each week significantly boosts people's mental and physical health and well-being. The study evaluated data collected from nearly 20,000 people in England who participated in the Monitor of Engagement with the Natural Environment Survey between 2014 and 2016.
The study showed that being outdoors for two hours — 120 minutes — each week was the sweet spot for reaping the benefits of time spent in nature. Those who spent 60 or 90 minutes in nature didn't see as significant of an effect, and those who spent longer outside — five hours — did not gain any more health benefits, the New York Times reported.
"What really amazed us was that this was true for all groups of people," study leader Mathew P. White, an environmental psychologist at the University of Exeter Medical School, told the New York Times. "Two hours a week was the threshold for both men and women, older and younger adults, different ethnic groups, people living in richer or poorer areas, and even for those living with long term illnesses."
According to the study, it doesn't matter how often people spend time outdoors, be it in one long span or several shorter blocks of time, or how close they live to recreational areas as long as they spend a total of two hours outdoors by the end of each week.
Don't worry if you didn't grow up spending your summer days outside catching frogs and climbing trees. You can develop an appreciation for nature later in life and still reap the benefits, according to an Australian study published earlier this year.
RELATED: THE BEST PLACES TO HIKE IN WILL COUNTY
And now that you know how much time you need to be outside each week, there's no time like the present to get started on meeting the weekly quota, especially since June is Great Outdoors Month.
The Forest Preserve District of Will County maintains more than 130 miles of trails suited for anything from a leisurely stroll or a jogging workout. If pedaling is more your speed, bicycling is also allowed on all the District's paved and limestone paths and trails.
If you enjoy sitting back and watching nature in action, several Will County preserves present prime wildlife-viewing opportunities, including Lake Renwick Preserve's Heron Rookery Nature Preserve, Goodenow Grove Nature Preserve's Plum Creek Nature Center, McKinley Woods-Frederick's Grove and Whalon Lake.
You can also learn something while spending time outside through many of the District's events and programs. Check out our event calendar for upcoming programs that allow you to connect with nature and improve your health and well-being at the same time.