Preserves We Love: McKinley Woods, because there's something for everyone
8/14/2023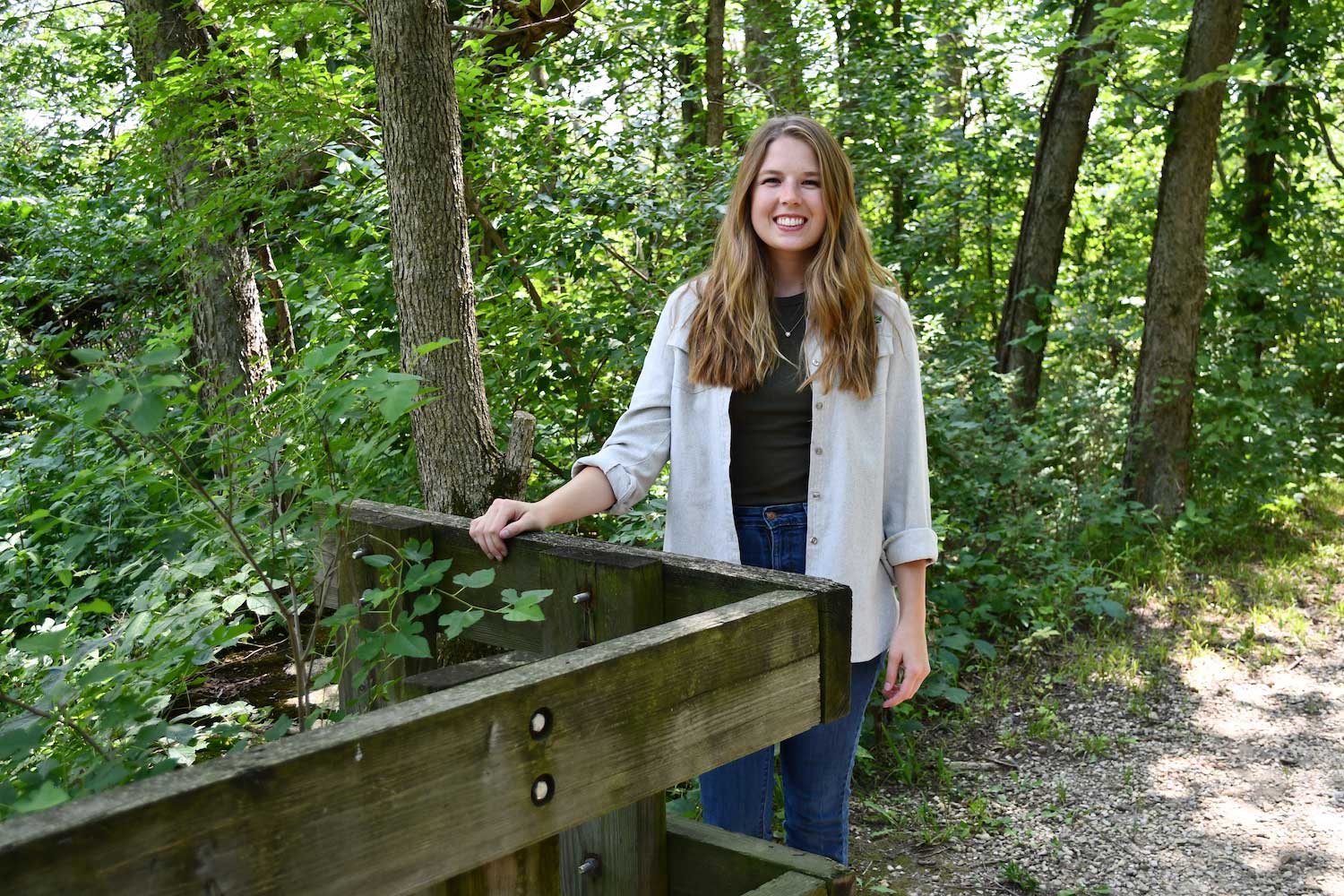 About this series: The Will County forest preserves mean many things to many people, including Forest Preserve District staff. Some of us enjoy the peace and tranquility of a particular preserve, while others among us enjoy the bustling feel of some of our more well-traveled trails. For some, the work we've done in the preserves is meaningful and fulfilling. "Preserves We Love" allows Forest Preserve staff to expound on their favorite preserve and why it's special to them. In this edition, guest services associate Kylee Beckwith tells us why she loves McKinley Woods — Frederick's Grove.
When thinking about my favorite preserve, there's one that instantly comes to mind, and that's McKinley Woods — Frederick's Grove. I'll admit I'm a bit biased because I grew up in Channahon and spent many days hiking the deep ravines and exploring the beautiful woods of McKinley.
My family and I would visit frequently, and on one such occasion we met an older couple who told us about a resident pair of mallard ducks that they would always visit. The couple named the ducks Pete and Aggie, and after that encounter, my two brothers and I would always beg my mom to take us to the preserve to visit them. As I kid, I remember getting so excited about our visits to see Pete and Aggie, and looking back, our trips taught me so much about appreciating nature and respecting our environment.
Beyond the wildlife, which is abundant, Frederick's Grove has so much to offer no matter what outdoor experience you're looking for. All around the preserve there are remnants of its past life as both a Civilian Conservation Corps camp and later a prisoner of war camp during World War II. It's fascinating to explore the old limestone foundations and imagine the history that took place there.
In spring the wildflowers put on a spectacular show of bluebell blooms, and in the fall, my favorite time to visit, there's a bench overlooking one of the ravines that, in my opinion, is the best spot in town to sit and take in the fall color. After a brisk hike on one of the trails, boatman's landing, the stone landing overlooking the Des Plaines River, provides the perfect spot to take a water break and watch the boats go by.
This preserve is where my love of nature and the outdoors came to fruition, and it will forever hold a special place in my heart.