Preserves We Love: Hickory Creek, for becoming immersed in nature
6/22/2023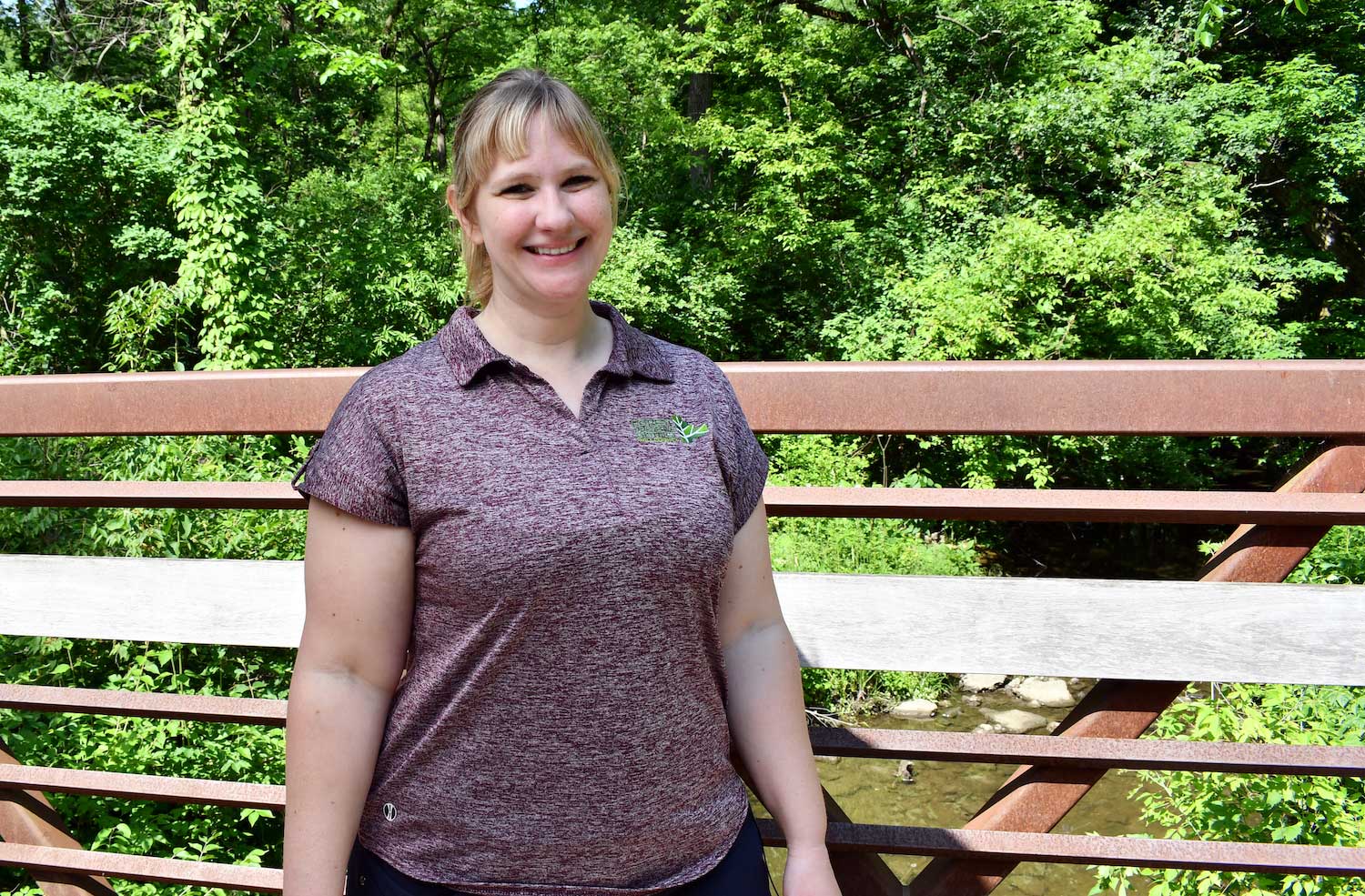 About this series: The Will County forest preserves mean many things to many people, including Forest Preserve District staff. Some of us enjoy the peace and tranquility of a particular preserve, while others among us enjoy the bustling feel of some of our more well-traveled trails. For some, the work we've done in the preserves is meaningful and fulfilling. "Preserves We Love" allows Forest Preserve staff to expound on their favorite preserve and why it's special to them. In this edition, program coordinator Suzy Lyttle tells us why she loves Hickory Creek Preserve.
Once upon a time, I used to live in Hickory Creek Preserve, at the Environmental Learning Center that was once there. It's been a few years, and today you would never even known a building existed there, but the memories are forever with me. At the time, people thought I was nuts. Why would you want to live out in the woods, they asked. Isn't it scary?
Being immersed in a preserve like that is truly a gift. Today, Hickory Creek is still my backyard preserve. I continue to visit for work, I visit for fun and I visit for peace. I have hiked from end to end as well as wandered without a true destination in mind. I think it will always hold a special place in my heart and will always be a preserve I love.
I could probably write a whole book on my experiences at Hickory Creek. I have tried to keep journal entries of when those "I just can't believe it" moments happen, but today I'll stick with the highlights. This is the place I learned the most about owls, it's the place I fell in love with spring, and it's the place that rendered me speechless with fireflies.
Hickory Creek has owls. This may be hard to believe if you've ever joined me on a winter owl prowl hike. For whatever reason, they seem to stay quiet then and only then. On hikes with 50 screaming kids, we hear owls. When I am hiking the trails with music on full blast, I hear owls. But take a group of super quiet adults out … nothing. Trust me, Hickory Creek has owls. I have had a barred owl stare into my soul before flying off. I have seen a great horned owl swoop down at a coyote to defend its nest. I got experience those fluff-ball babies as they awkwardly teetered out of the nest for the first time. I have documented all the times of the day they hoot to each other, from 4 p.m. to 4 a.m. I have seen up close how they jut out their tail feathers, lean forward and just hoot as loud as they can. If you want to hear owls, go to Hickory Creek, but play it cool. Don't let them know you are trying to find them or they will keep their beaks shut!
Hickory Creek celebrates spring. I love fall, I always have … until I saw spring at Hickory Creek. I love watching the forest floor turning into green then whites then the lush blues of the bluebells. It's truly renewing. Depending on when and where you go, the colors and species can change. In April, along the bike path, get ready for spring beauties, toothwort and anemones to dapple the floor with pinks and whites. In May you can hike along the creek to find bluebells, blue phlox and buttercups. And honestly, you don't need to know the species like a plant nerd such as myself. The real magic is just taking a moment to be present in a field of fresh flowers. Spring at Hickory Creek is like walking into a fairy tale.
Hickory Creek lights up in the summer with fireflies. Before seeing it for myself, I thought, "Oh I have seen plenty of fireflies before, what's the big deal." Then I helped with a firefly program at Hickory Creek and really saw fireflies. After learning that different species glow different colors and fly in different patterns, I could sit back and pick them out. We were at the shelter overlooking the open prairie and they were visible as far as the eye could see. Then I stepped into the woods to see them sparkle in the forest. Overall, it's breathtaking. I could sit there for hours watching the forest I know so well glow with dancing lights. Try it yourself by attending a program or getting there right before it closes to take a peek.
This is just scratching the surface of all that Hickory Creek has to offer. It's a huge preserve with three access points, long trails and lots of nooks and crannies to explore. Don't let the size intimidate you; find a spot and take a seat. It's the smaller moments I relish. The more you slow down, the more you will notice the flowers, the insects and maybe even a sneaky owl.