Looking to get into birding? Your local forest preserves are calling
12/7/2022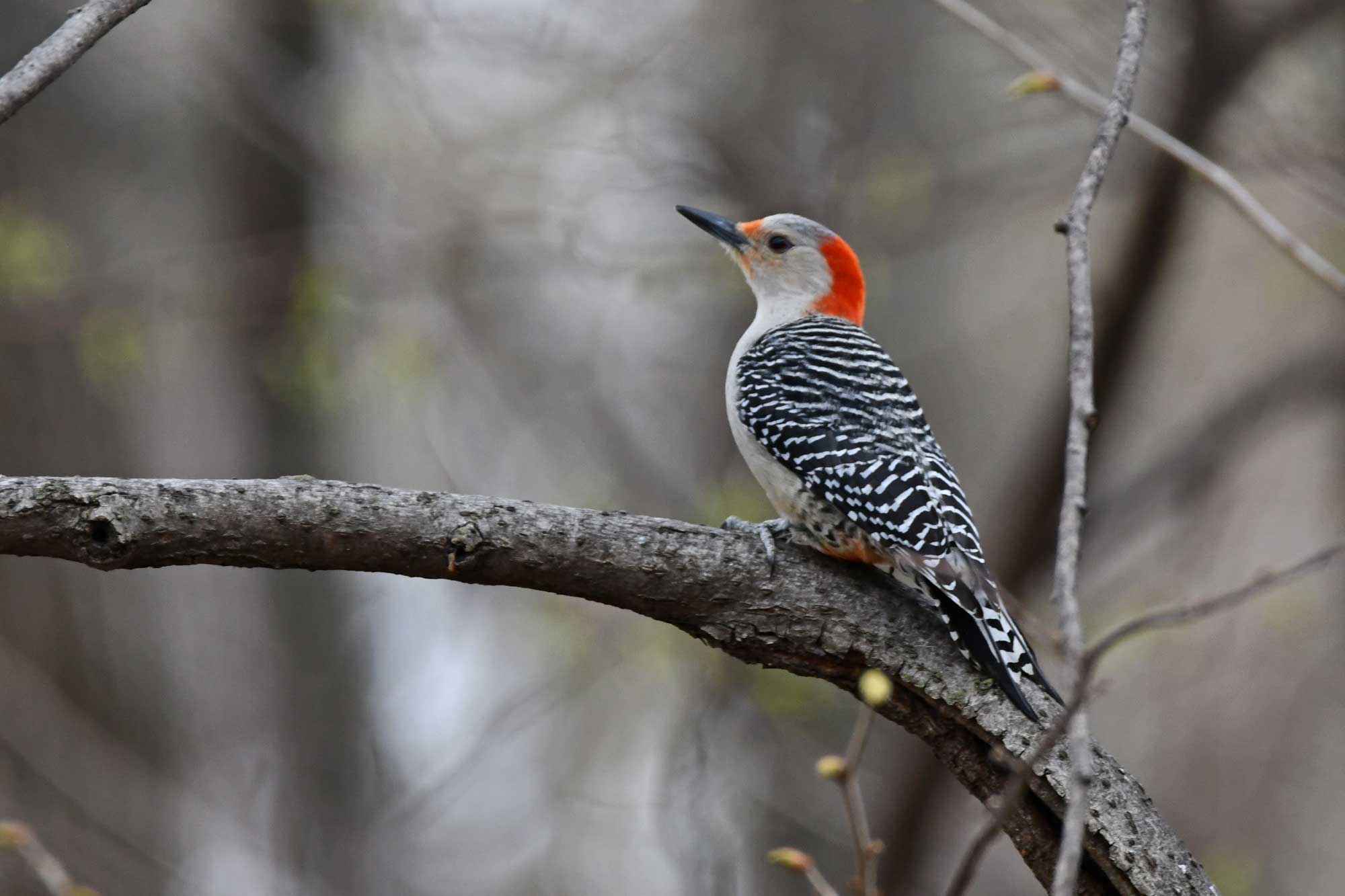 Birds aren't exactly a rarity in our world, populating just about every type of habitat worldwide in good numbers. But if you want to see a variety of birds or brush up on your local birding knowledge, the Will County forest preserves are a good place to start.
Virtually every Will County preserve is home to dozens of bird species, and many species live in northern Illinois year-round, so any visit is likely to yield results. But if you're new to birding or want to spend some time observing them from the warmth and comfort of the indoors, Forest Preserve District program coordinator Bob Bryerton recommends checking out the bird-feeding stations at four of the District's visitor centers: Four Rivers Environmental Education Center in Channahon, Isle a la Cache Museum in Romeoville, Monee Reservoir and Plum Creek Nature Center near Beecher. At each one, you can watch from inside as birds come and go from our well-stocked bird feeders. In addition, naturalists can answer questions and let visitors know what kind of birds have been spotted recently.
Beyond the visitor centers, there are plenty of birding hot spots to visit in the preserves. Ready to get started? Check out the list below of good preserves to visit for the birding opportunities, as recommended by our Forest Preserve District interpretive naturalists. If you aren't yet familiar with many of our local birds, consider bringing along a field guide our download a birding app to help you get started. Two good birding apps are Merlin Bird ID and eBird, which are useful for both novice and experienced birders alike.
If you'd like to go brush up on your birding knowledge, sign up for a bird hike or online birding program offered by the Forest Preserve District and led by District naturalists. Bird hikes are typically offered monthly at preserves across the county. If you'd rather learn about our local birds from the comfort of home before joining an in-person hike, sign up for our monthly Birding in the Preserve Zoom program, typically held from 7 to 8 p.m. the first Thursday of the month.
VIEW ALL UPCOMING BIRDING PROGRAMS
Goodenow Grove Nature Preserve
At 891 acres, there's no shortage of birds to see at Goodenow Grove Nature Preserve, especially because the preserve includes many different habitats, including wetlands, forests and prairies. The different habitat areas are home to different kinds of birds. In the spring, the forested areas are full of warblers, and you can see woodpeckers all year long. In the prairie, keep an eye out for grassland birds. And around Snapper Pond, you might spot ducks, herons, egrets and other water birds along with the turtles, frogs and snakes that call the pond home.
Goodenow Grove is also home to Plum Creek Nature Center, and birders are welcome to visit and observe all the action at the bird feeders all year long. Have questions about what you are seeing? Ask a naturalist and get more information about some of the commonly spotted birds. The staff also maintains monthly checklists so visitors can stop by the nature center to see what kind of birds they might find in the preserves during their visit, Bryerton said.
Isle a la Cache
Isle a la Cache is another good place to visit if you'd like to learn a little more about our local birds from indoors. You can observe the outdoor bird-feeding station from inside the museum. Outside, you can walk through forest, prairie and wetland habitats. Make sure to walk the preserve's nature trail, which takes you out to the Des Plaines River, where you may spot a number of different bird species on the short trip.
Lake Renwick Heron Rookery Nature Preserve
The Heron Rookery Nature Preserve at Lake Renwick Preserve provides such crucial nesting grounds for some migratory bird species that the Forest Preserve District restricts access to the site from March 1 to mid-August each year. During this period, the preserve is closed except for public programs and guided bird viewings, which are listed on our Event Calendar. These programs give visitors an opportunity to view the egrets, herons and cormorants that nest on the lake's islands.
Even during the open season at the rookery, from mid-August to late February each year, you're bound to see all manner of birds on a hike. Look for herons and a variety of waterfowl species along the lakes and songbirds in the trees. Lucky visitors may also see bald eagles, owls and American white pelicans. The preserve's other two access points, Copley Nature Park and Turtle Lake, are open year-round and offer access to trails and lookouts for bird and wildlife viewing.
Messenger Marsh
Messenger Marsh is often overlooked because it's not as big and steeped in history as nearby Messenger Woods Nature Preserve, but it's a good place for birding in its own right, home to a whopping 110 bird species in all. The preserve is home to 2.4 miles of trails through forest and savanna habitats and wetlands near Spring Creek, so the opportunities are limitless when it comes to spotting birds big and small.
Messenger Woods Nature Preserve
The forests of Messenger Woods provide good habitat for a variety of birds, including warblers and other songbirds as well as woodpeckers. Walk along the trails at any time of year and you are sure to see or hear some movement up in the tree canopy or maybe even on the ground. In all, more than 60 bird species are known to inhabit the preserve at different times of year. Among them is the pileated woodpecker, a favorite among birders.
One particularly good spot for birding at Messenger Woods is the bridge spanning the creek along the North Loop Trail, said program coordinator Suzy Lyttle, an avid birder. From there you may see or hear a variety of different birds. Lyttle has seen and heard a pileated woodpecker from that spot on a few occasions, and in the spring it's a good spot to catch sight of warblers both high and low.
McKinley Woods
McKinley Woods has two access points, and the birding opportunities are different at each. Kerry Sheridan Grove, which is home to Four Rivers Environmental Education Center, is a great place to spot waterfowl and wading birds throughout the year. It's also where flocks of American white pelicans grace us with their presence each spring and fall. If you walk the trails, you may also spot songbirds and other feathered friends among the branches. And in the winter especially, look for bald eagles soaring overhead. Novice and expert birders alike are invited to stop in the education center to view the bird-feeding station and talk with naturalists about what birds have been spotted recently.
At Frederick's Grove, a walk through the woods can include a soundtrack of songbirds, woodpeckers and even owls. Trails at Frederick's Grove follow along the shoreline of the Des Plaines River and the I&M Canal, so you're likely to see ducks, geese, herons and egrets as well.
Monee Reservoir
Where there's water, you're likely to find birds, and that's certainly the case at Monee Reservoir. Ducks and geese are common, of course, but you might also spy other waterfowl, such as egrets, herons and cormorants, on and along the waterway. While the lake is the main attraction at Monee Reservoir, you can also walk along the trails through grassy areas and alongside stands of trees, and in these areas you may spot a variety of birds, from the common to the uncommon. And in the spring, expect to see goslings and ducklings among the resident birds.
Rock Run Rookery Preserve
If bald eagles are toward the top of your list of favorite birds, make sure to plan a winter visit to Rock Run Rookery Preserve, where the birds sometimes congregate during the coldest part of the year. Our national bird is often seen at Rock Run Rookery because of its proximity to the Des Plaines River, which serves as one of the preserve's borders. In winter, when other bodies of water freeze over, the river remains unfrozen because of barge traffic, and bald eagles become a popular sight as they hunt for food. If you visit, look for eagles perched on the tall trees surrounding the rookery lake and soaring overhead.
While eagles are the main attraction at Rock Run Rookery, they are not the only draw. You're also likely to see raptors, waterfowl and herons at all times of the year, and if you look and listen closely you're also likely to spot or hear some songbirds in the trees that line the trail.
Rock Run Preserve
Rock Run Preserve is in a busy, populated area, but the preserve offers a break from the hustle and bustle of the suburbs with trails traveling through forest, prairie and wetland habitats. In all, more than 100 bird species are found at the preserve, so there's something to see all year long. Along the pond, keep an eye out for egrets, herons and waterfowl. In the prairie and forest, you may hear songbirds singing out. And keep an eye out on the trunks or trees for woodpeckers and other cavity nesters.
Thorn Creek Woods Nature Preserve
Thorn Creek Woods is a bit of a hidden gem for local birders, Bryerton said. The preserve's trails are a bit longer than at many of the District's other preserves, so it requires more of a time commitment. The payoff, though, is that you might spot birds that aren't often seen elsewhere in the forest preserves. With forest, prairie, savanna and wetland habitats all present at Thorn Creek, there's potential to see a lot of different birds on any visit.
Whalon Lake
Like other preserves that include a lake as the focal point, Whalon Lake is a good place to see waterfowl. Ducks and geese and common, but Whalon Lake is also place where rare birds tend to show up from time to time. In recent years, rare bird sightings at the preserve have included American avocets, a black-legged kittiwake, a red-throated loom, a white-faced ibis and a yellow-crowned night heron.
It's easy to take in all the waterfowl out on the water by walking along the DuPage River Trail, a 1.62-mile segment of which circles the lake. If you're not up for a walk, grab a spot on one of the benches along the trail to watch all the action on the water. You can also use the trail to connect to the adjacent Hidden Oaks Preserve and Hidden Lakes Trout Farm, which offer additional birding opportunities.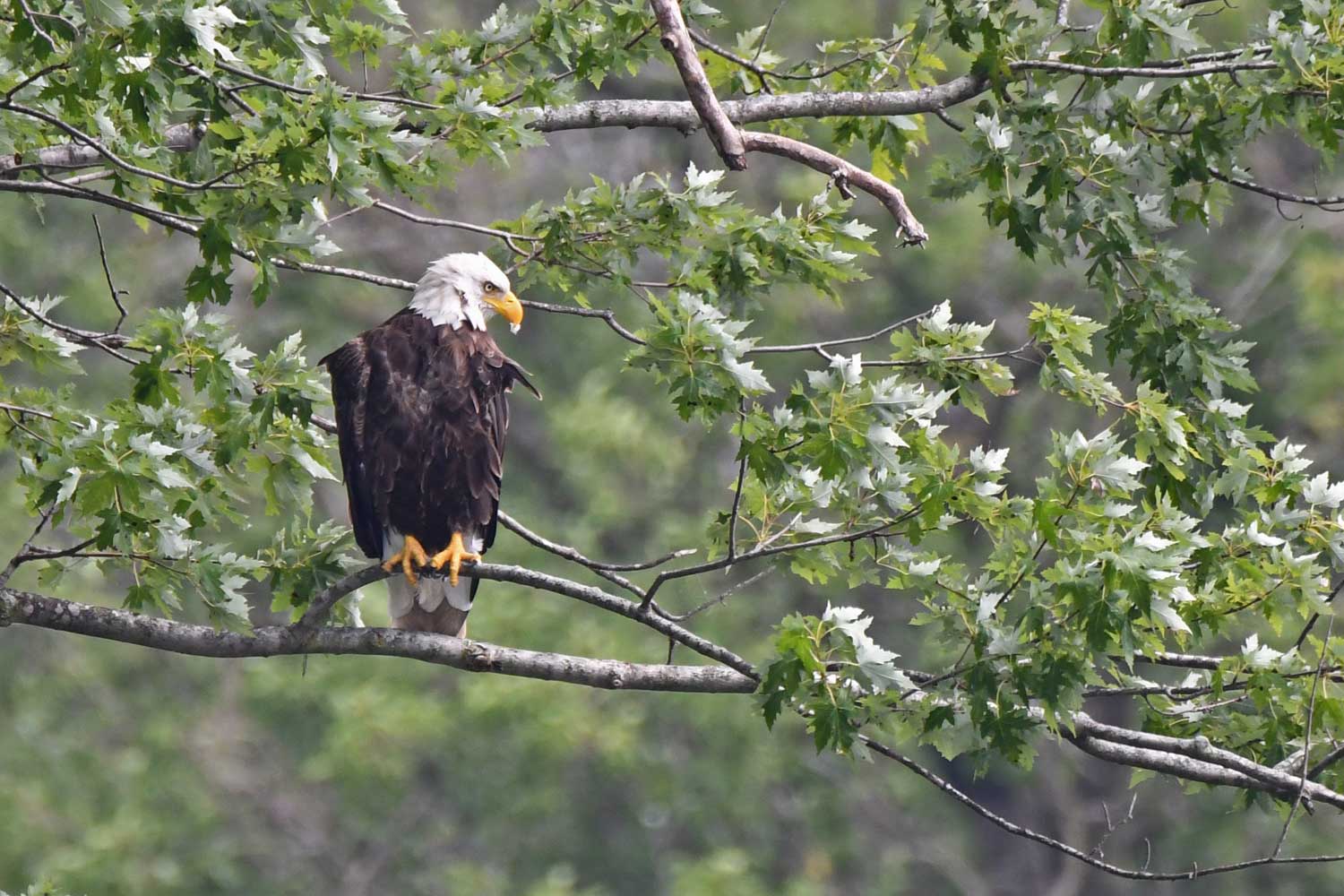 Bald eagle. (Photo by Anthony Schalk)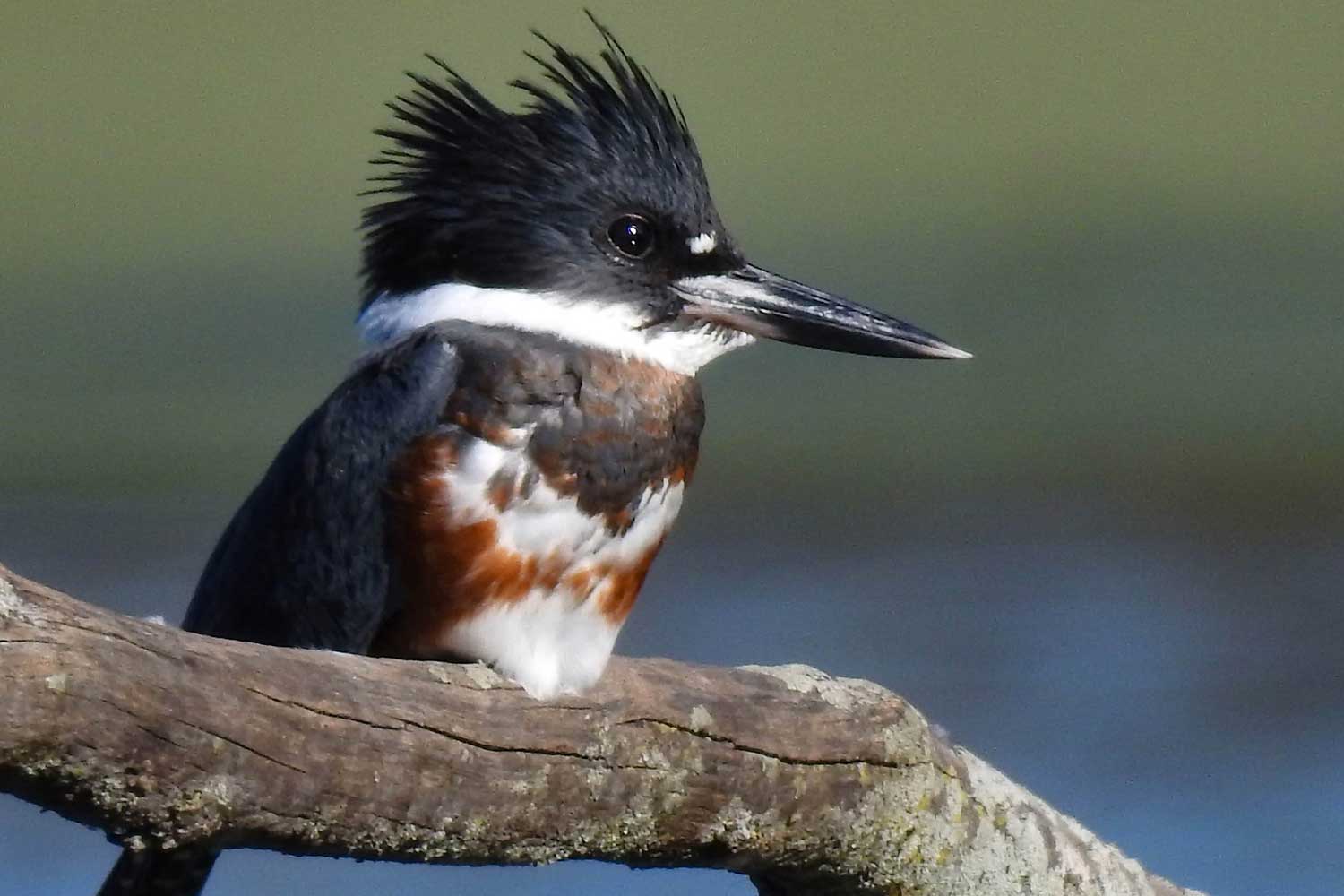 Belted kingfisher. (Photo courtesy of Debi Shapiro)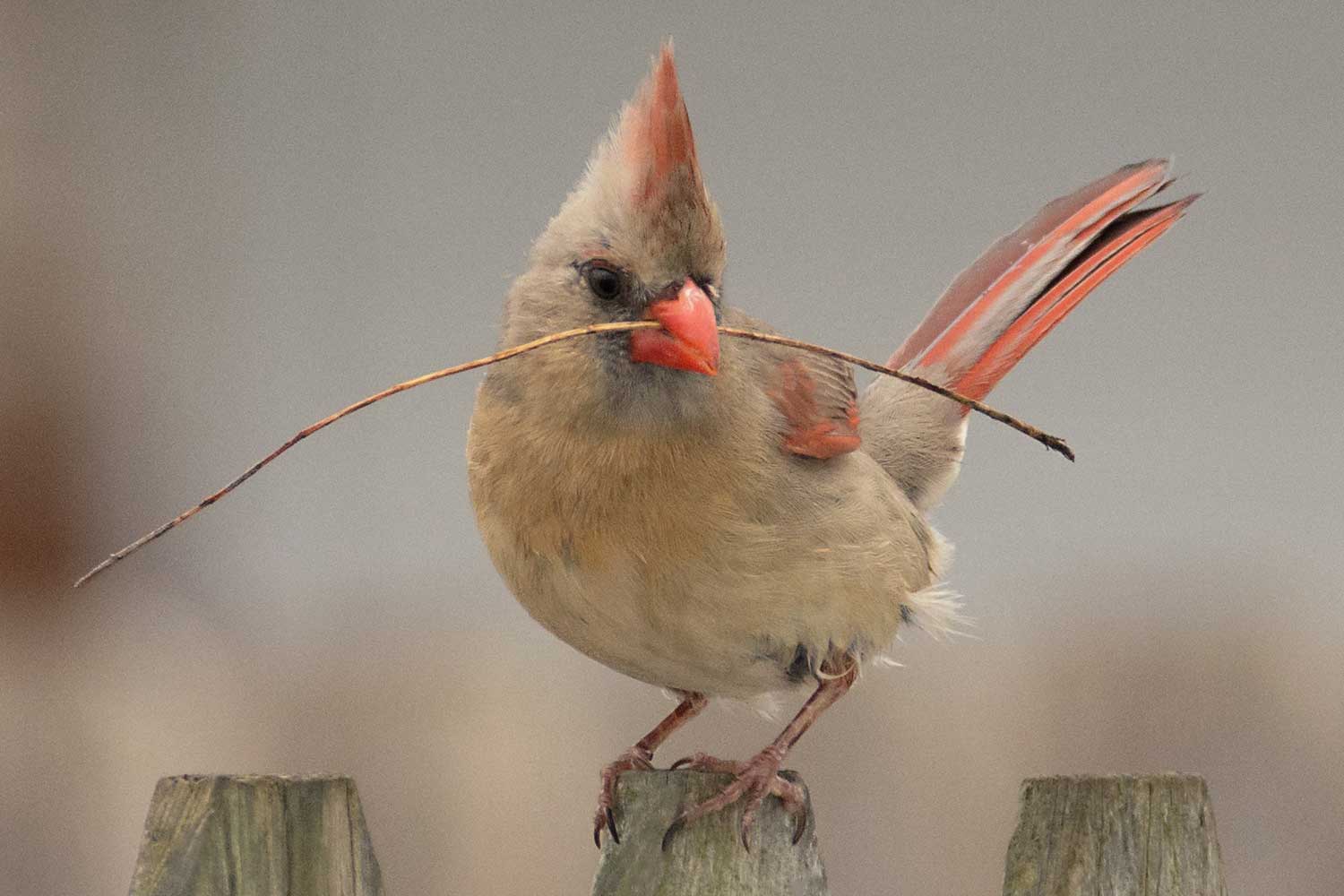 Northern cardinal. (Photo courtesy of Eileen Capodice)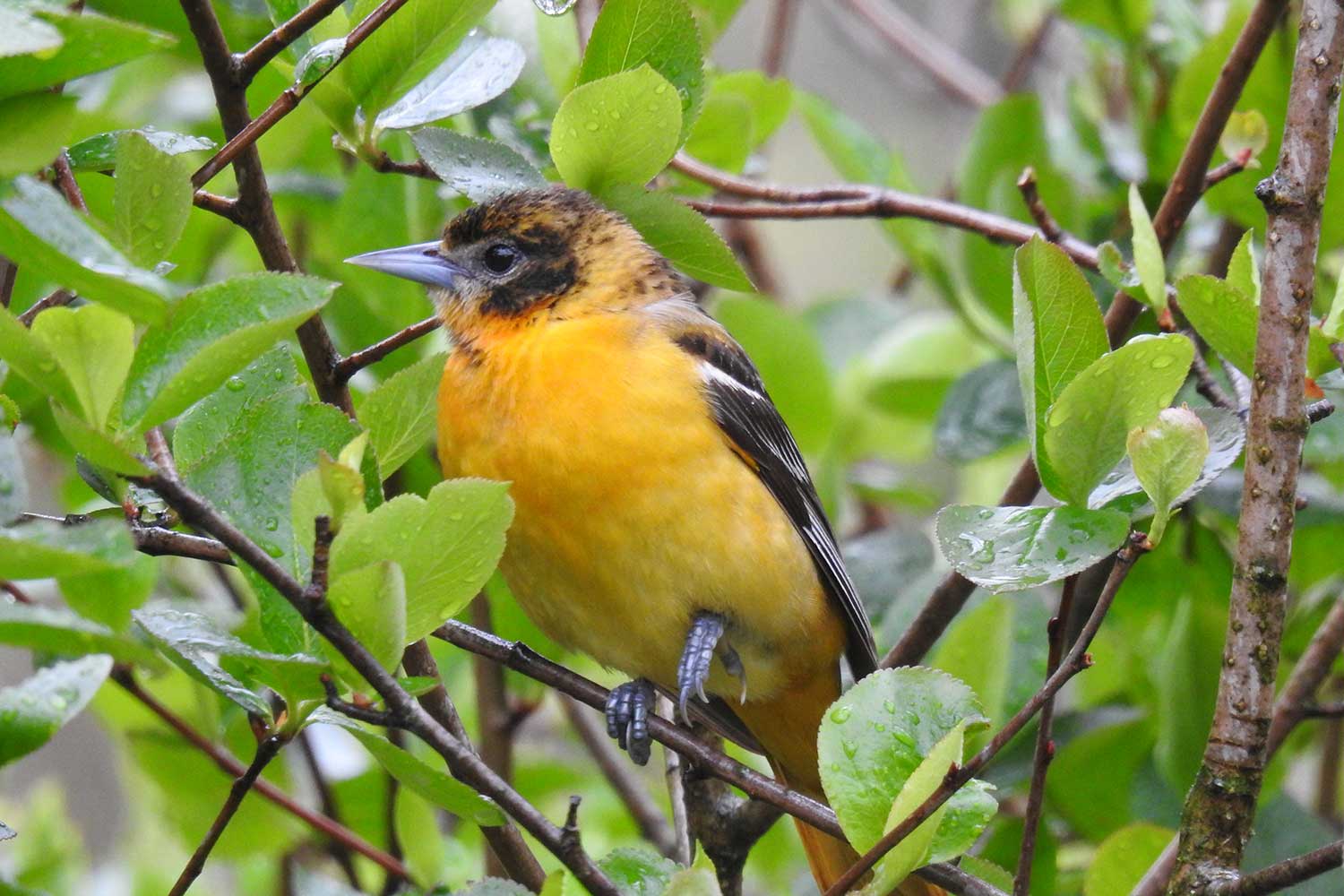 A Baltimore oriole. (Photo by Bob Bryerton)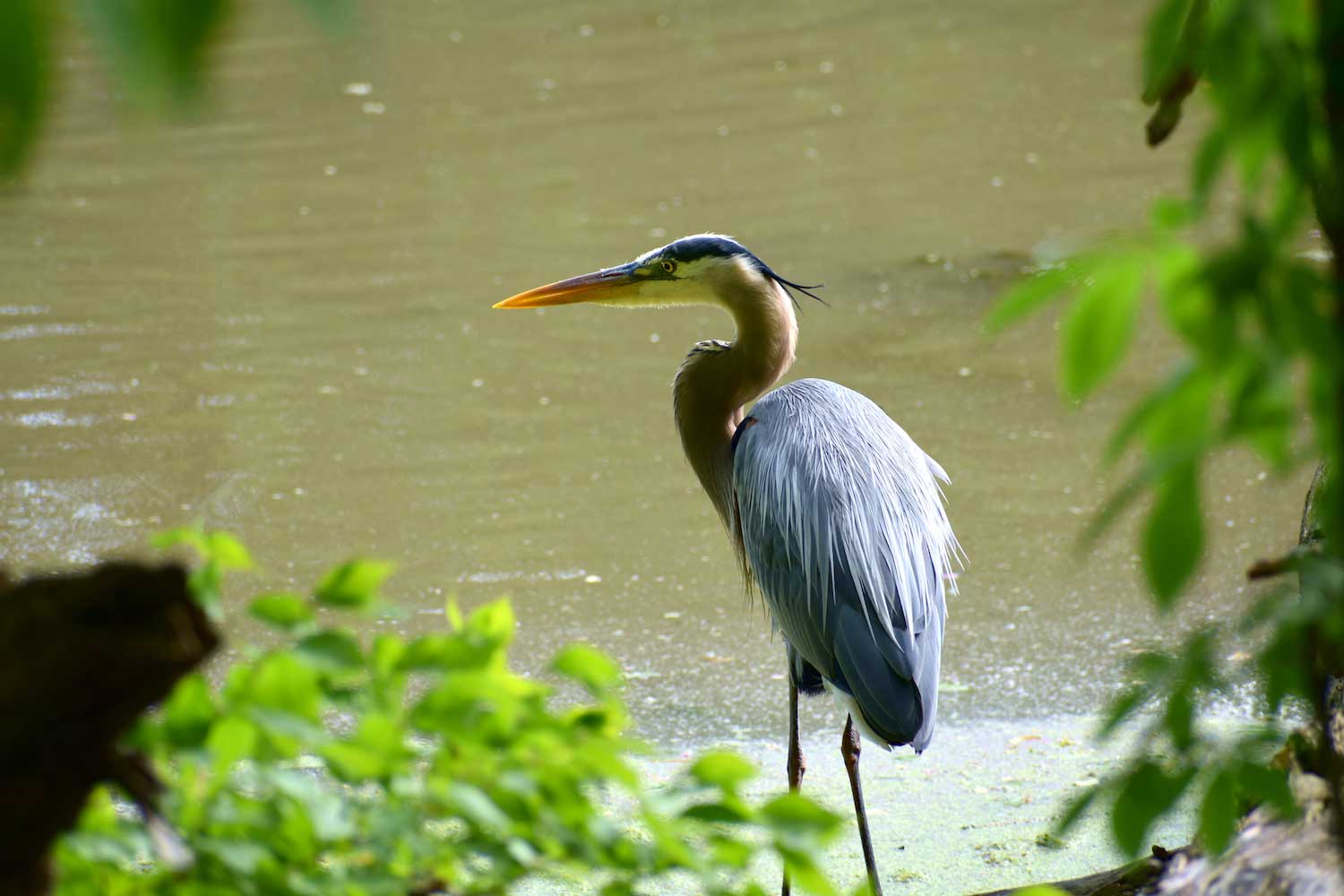 Great blue heron. (Photo by Anthony Schalk)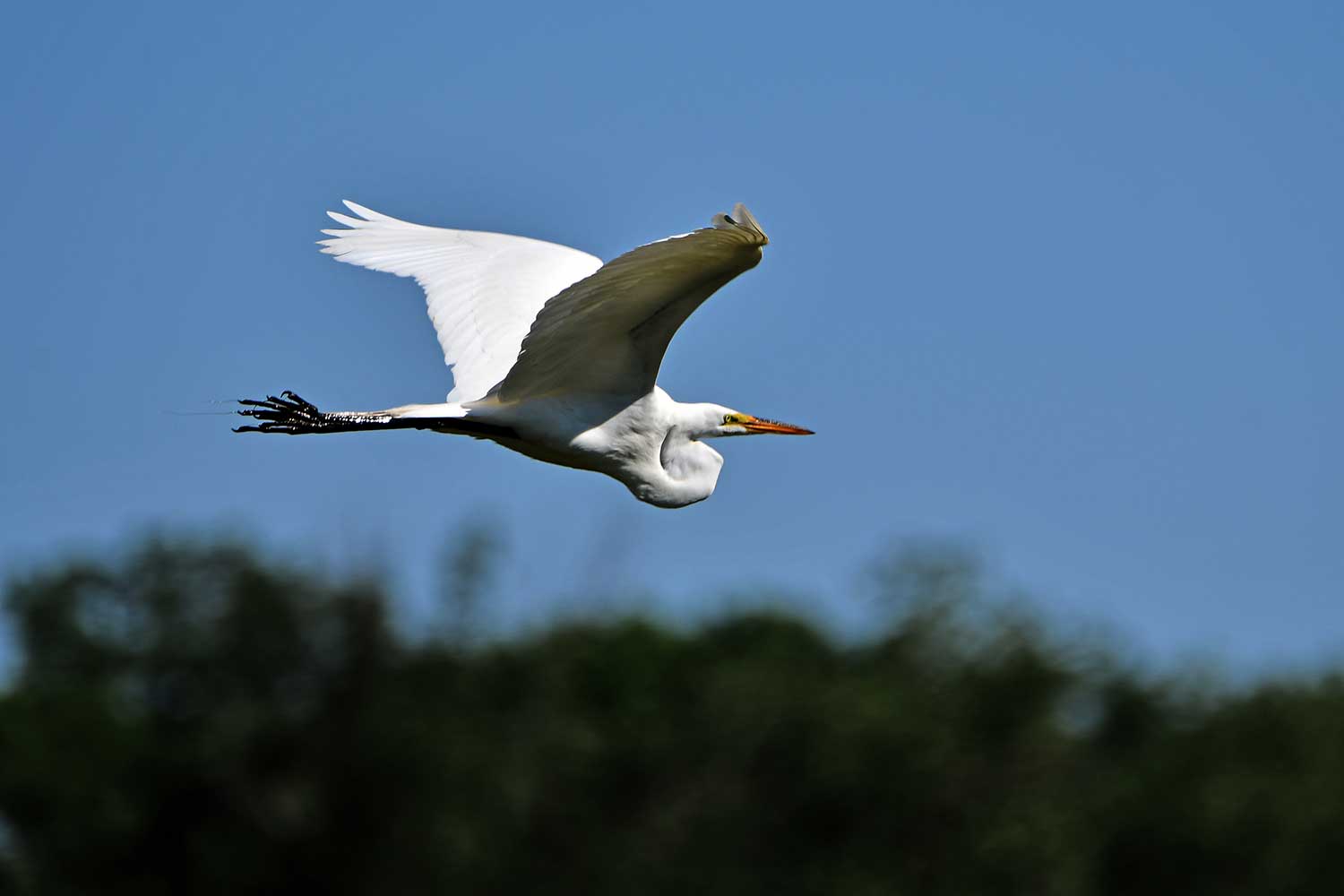 Great egret. (Photo by Glenn P. Knoblock)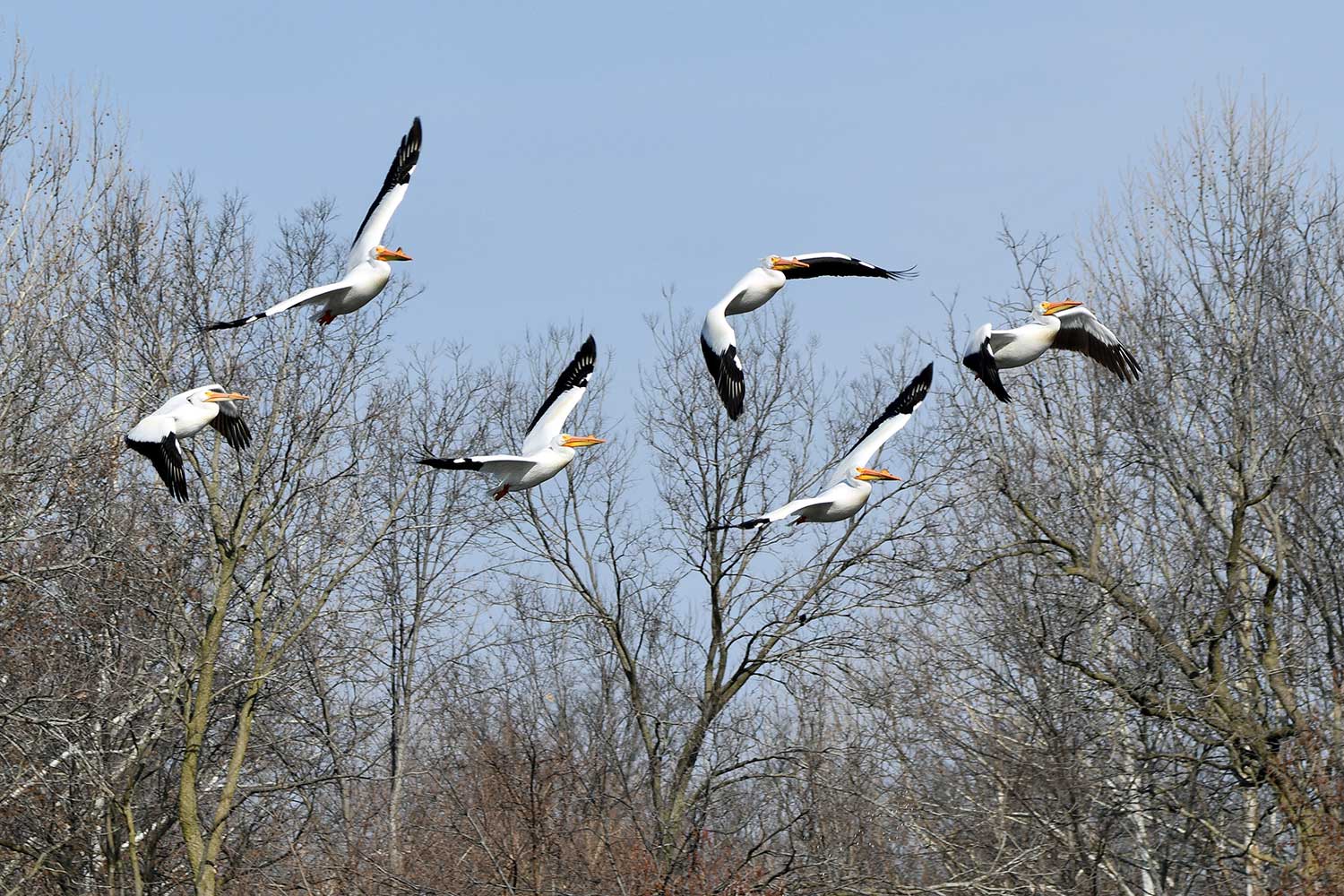 American white pelicans. (Photo by Glenn P. Knoblock)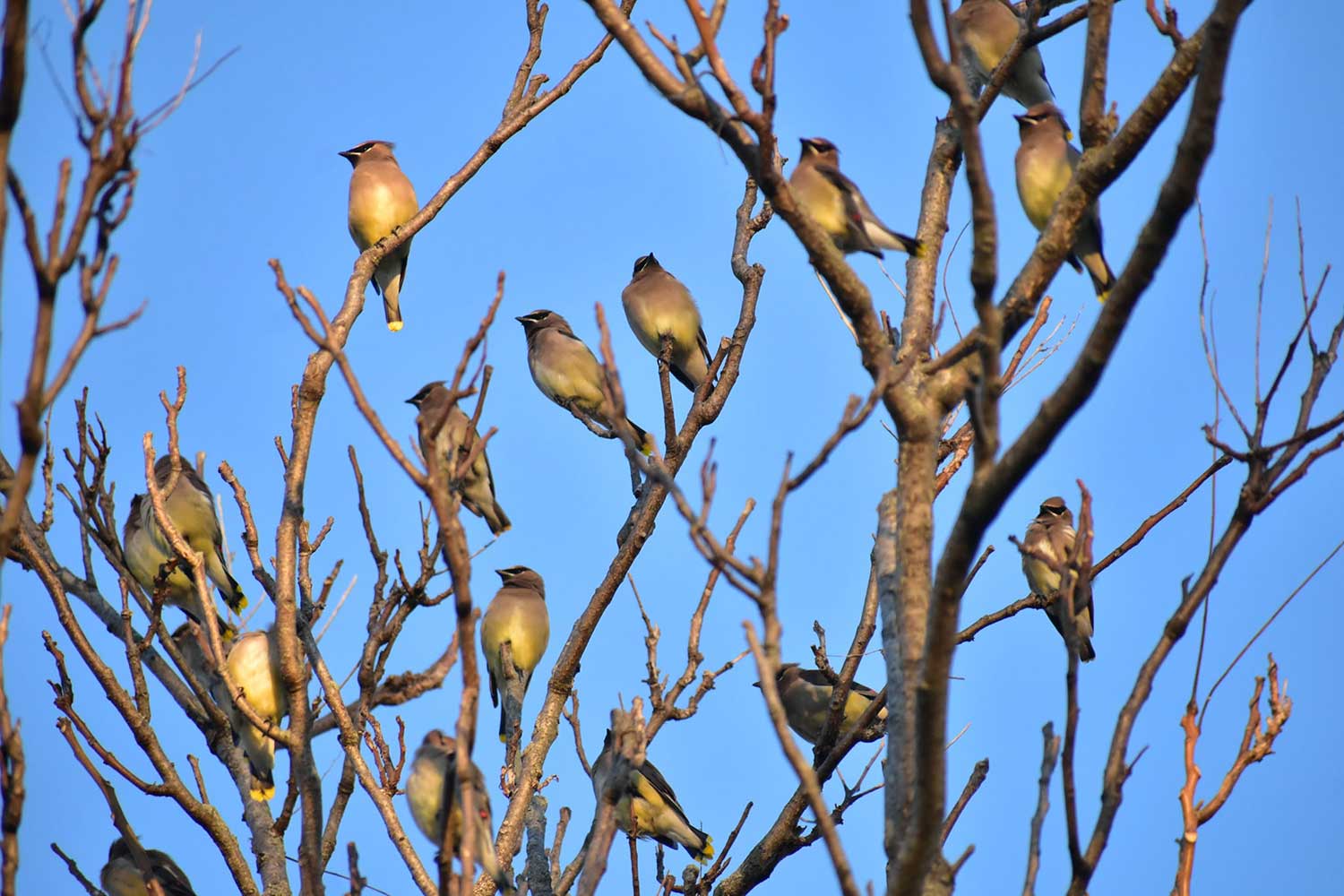 Cedar waxwings. (Photo courtesy of Amy Miller)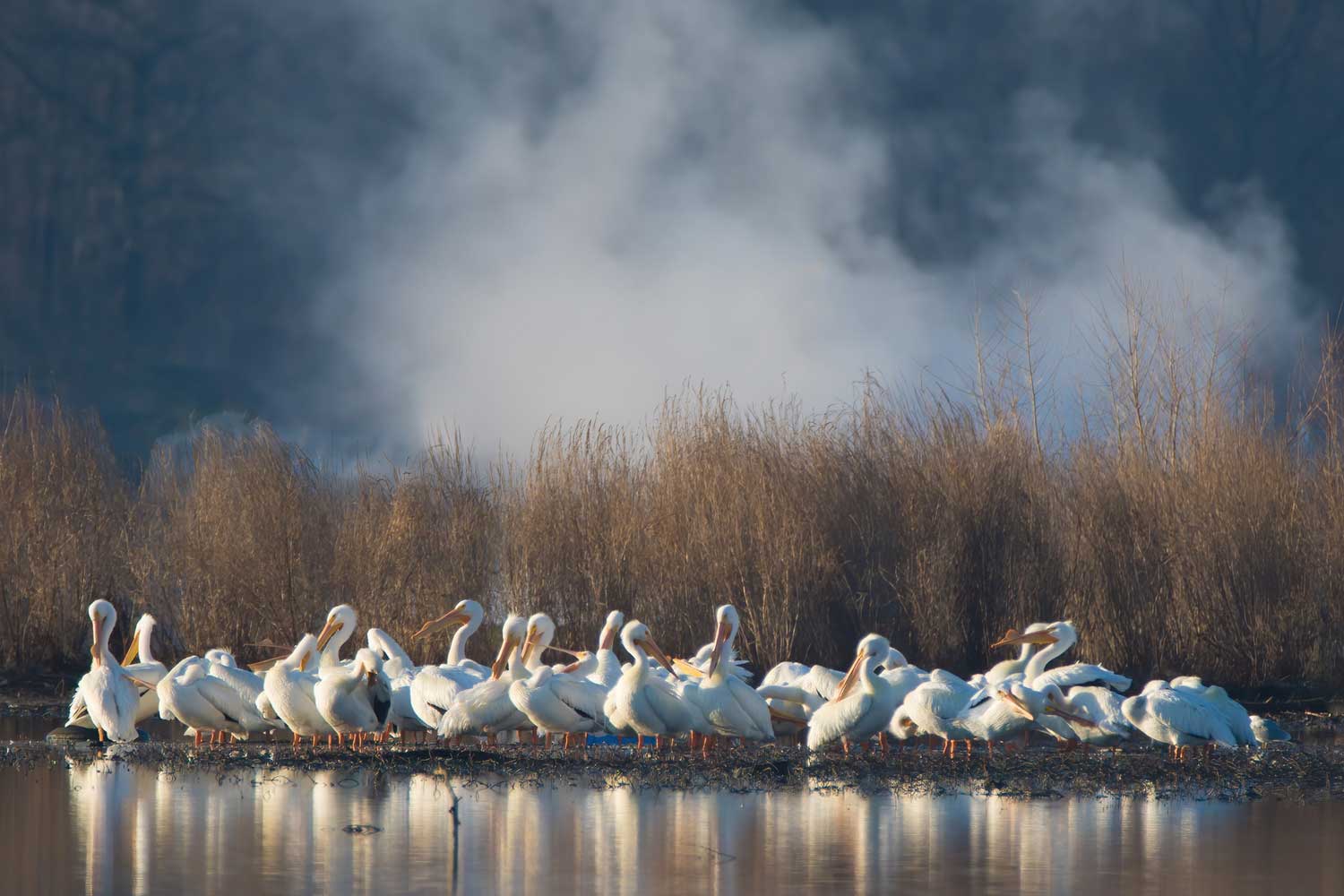 American white pelicans. (Photo courtesy of Brenda Schultz)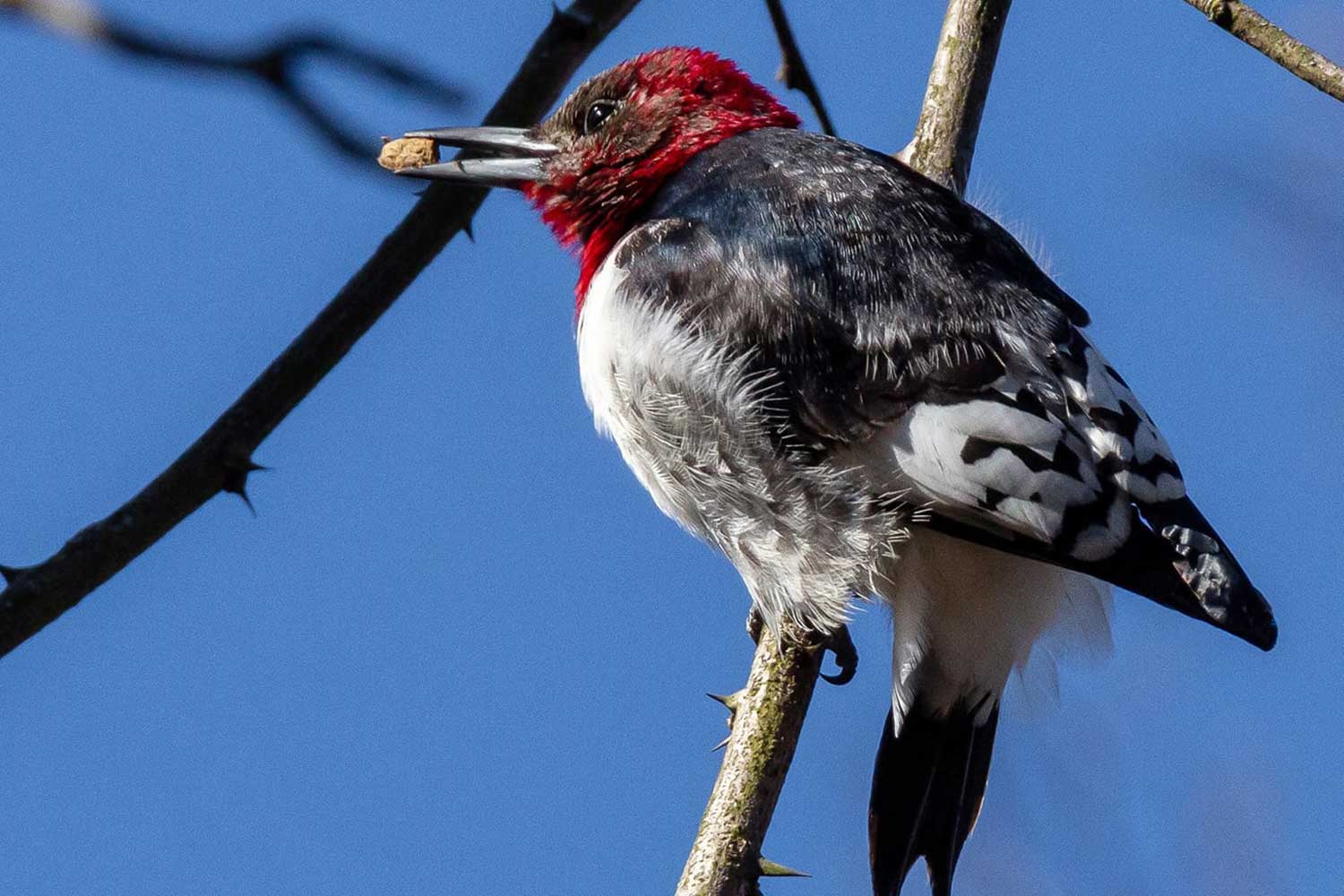 Red-headed woodpecker. (Photo courtesy of Barbra Parisi)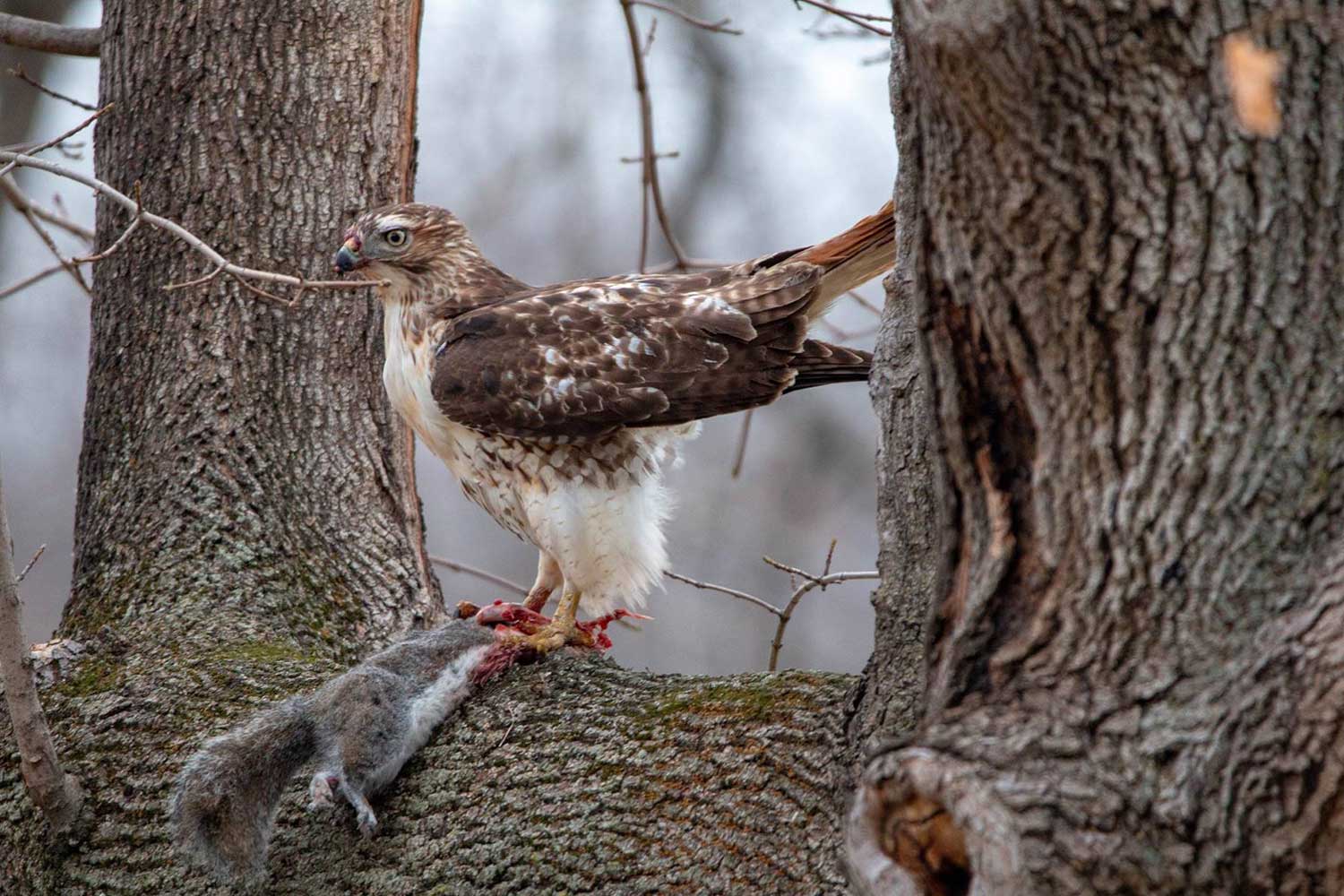 Red-tailed hawk. (Photo courtesy of Debi Shapiro)