Follow safety guidelines for a safe preserve outing
6/18/2021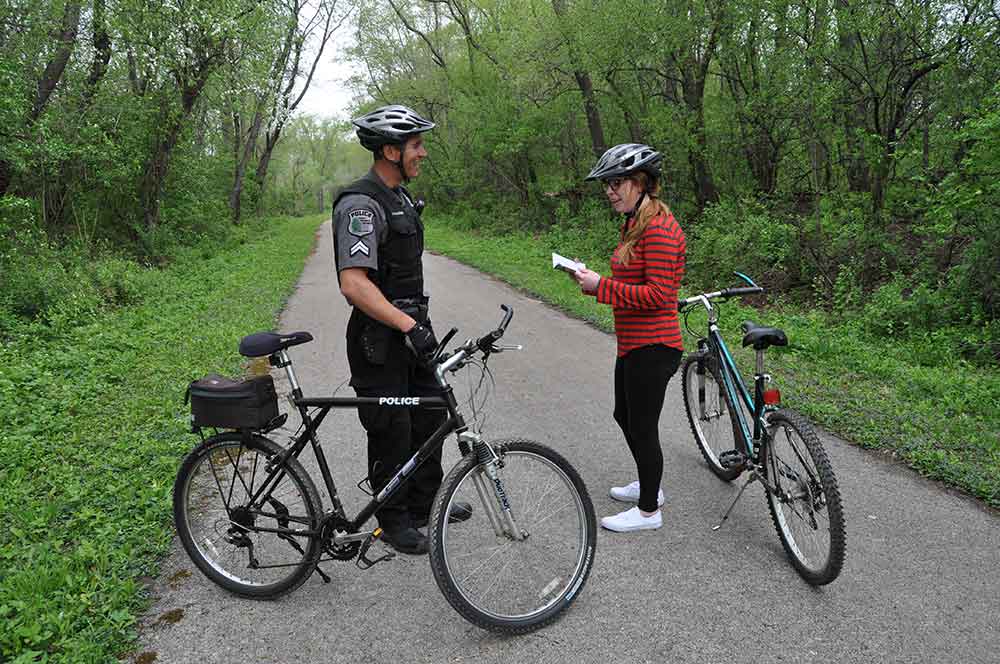 As temperatures rise and more people visit their favorite forest preserves and trails, the Forest Preserve District would like to remind everyone to follow basic safety guidelines.
The Forest Preserve Police Department's "Eyes, Ears and Cell Phones" program urges preserve patrons to use their senses to be aware of what is going on around them, and to call for help if they need assistance.
Always call 911 for emergencies. For nonemergency situations, call Laraway Communications Center at 815.727.6191 and ask to have a Forest Preserve police officer sent to your Will County forest preserve location. Laraway Communications Center dispatches for the Forest Preserve police department. Enter the dispatch number into your cell phone so you always have it handy.
Here are additional tips that will help make your preserve outings safer:
Travel with a partner when possible. Always tell someone where you are going.
Do not leave valuables in view in your vehicle. Put them into the trunk before your arrival, or leave them at home.
Always carry your cell phone with you.
Know your location and be aware of your surroundings.
If you listen to music, wear only one earbud so you can hear traffic and other trail users.
Wear a helmet and other personal protective equipment. Know trail conditions and travel at safe speeds.
Stay to the right on trails, except when passing. When stopping, move to the shoulder.
Pass on the left, and give a clear warning signal before doing so.
Report suspicious activity as soon as you see it.
Be a good witness. Get a description, location, direction of travel and license plate number when available.
Know what time sunset is and leave the preserves before dark. Forest preserves close at sunset.
Following these safety guidelines will help ensure a good experience while visiting the forest preserves.