In very rare sighting, painted bunting spotted in Will County
6/10/2019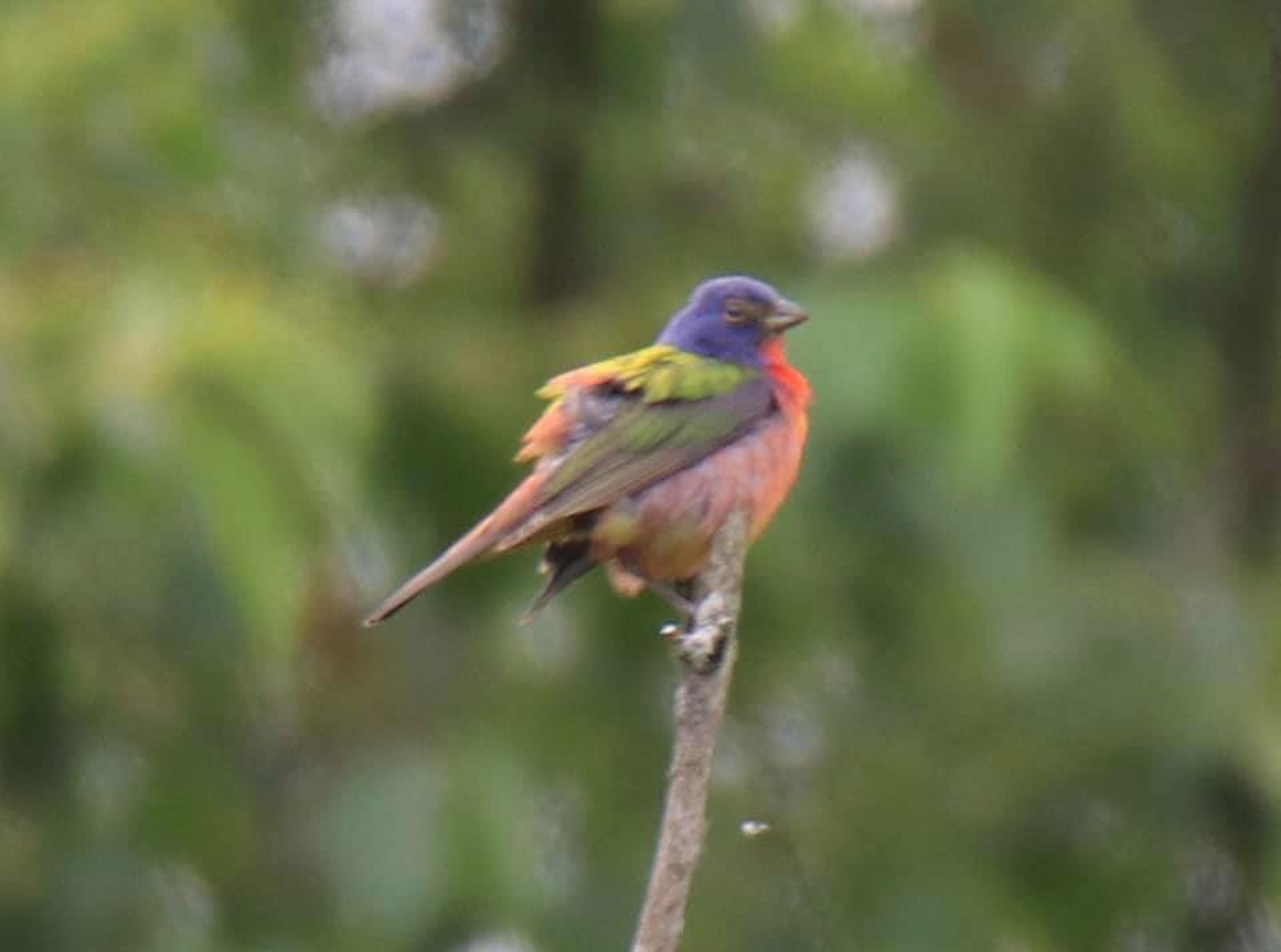 Birders have been flocking to Midewin National Tallgrass Prairie in Wilmington the past few days to get a glimpse of a very colorful — and extremely rare — bird for Will County.
And based on all of the reports on eBird, many are succeeding in putting eyes on the male painted bunting and its very colorful pattern of blue, red and green. The bird was first reported on June 2 and also flagged on the Forest Preserve District's Will County Wildlife Facebook Group.
Prior to this recent sighting, with the exception of a hotspot in East St. Louis in 2017, there have only been a handful of reports of it venturing into Illinois in the past 20 years.
The bird's normal range is far south of here. They spend their breeding season in the southern portion of the United States before migrating to Mexico for the winter.
Just like when the black-legged kittiwake landed at Whalon Lake in the winter, this one most likely isn't here for long and will bolt when it realizes how far off course it is.
For now though, people are giving this painted bunting its moment in the sun. It's even been caught on video.