Sandhill crane dominates to win 2022 Tournament of Birds
3/29/2022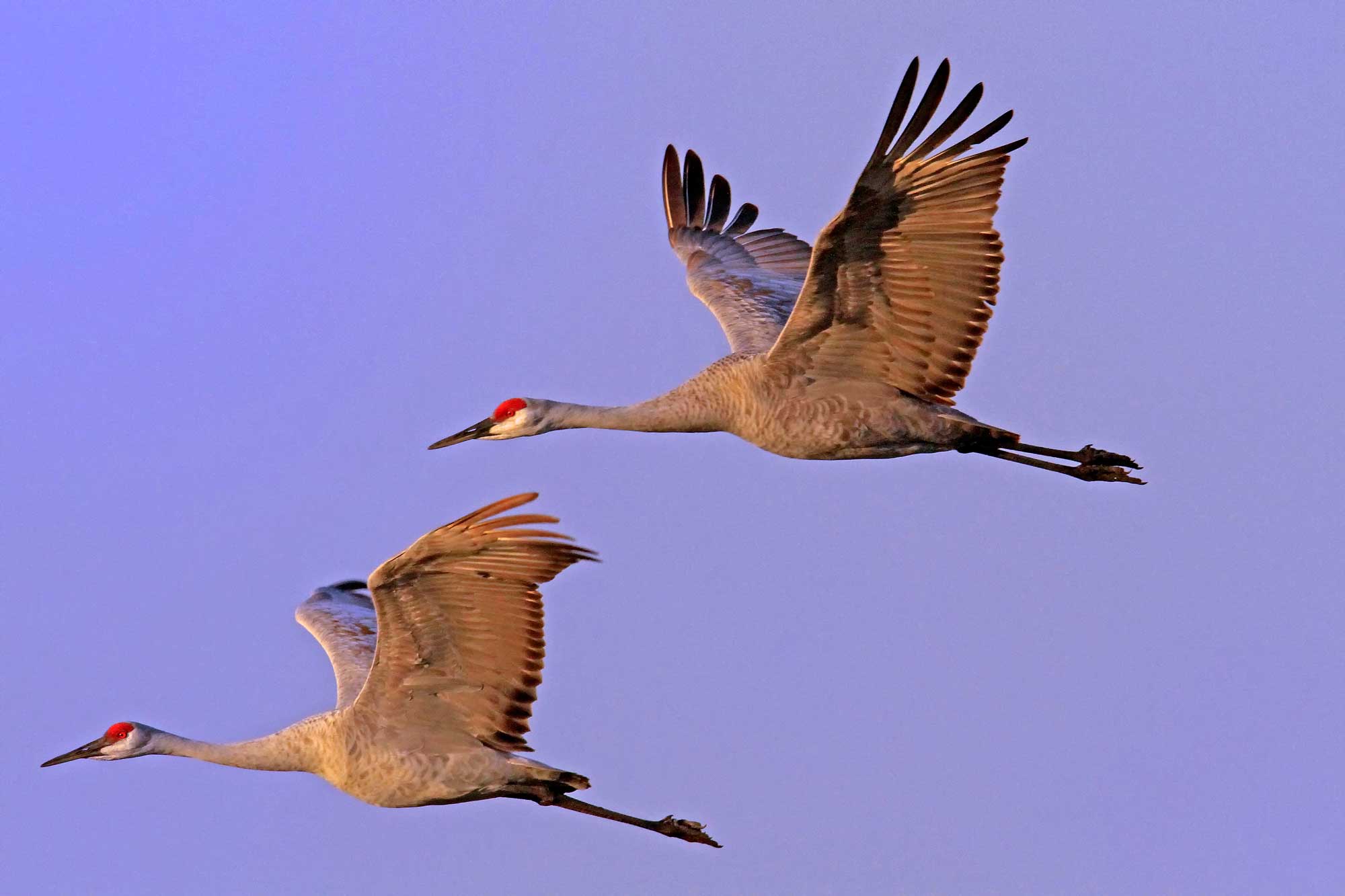 Just like the real NCAA Tournament, it took us a while to get here with some close matchups and blowouts along the way, but this year it's the sandhill crane emerging as the king of the bird world in the 2022 Tournament of Birds.
In the championship, the No. 2 seed in the Just-Passing-Through Bird Regional knocked off the scarlet tanager, the No. 2 seed in the Summer Bird Regional, 99-61 in the final round of Facebook voting. To get to the title matchup, the sandhill crane defeated the tufted titmouse, the No. 4 seed in the Year-Round Bird Regional.
One of the biggest surprises came in the opening round, when the No. 1-seeded American robin got knocked off by the tufted titmouse. Based on social media activity, the seeding committee knew that people love seeing an uptick in robin activity in the spring, hence the No. 1 seed. But that seasonal love for the bird was still no match for the staying power of the tufted titmouse.
Here's a look back at this year's bracket and the flight path to the championship for the sandhill crane: