Migration watch: Hummingbirds have landed in Will County
4/27/2022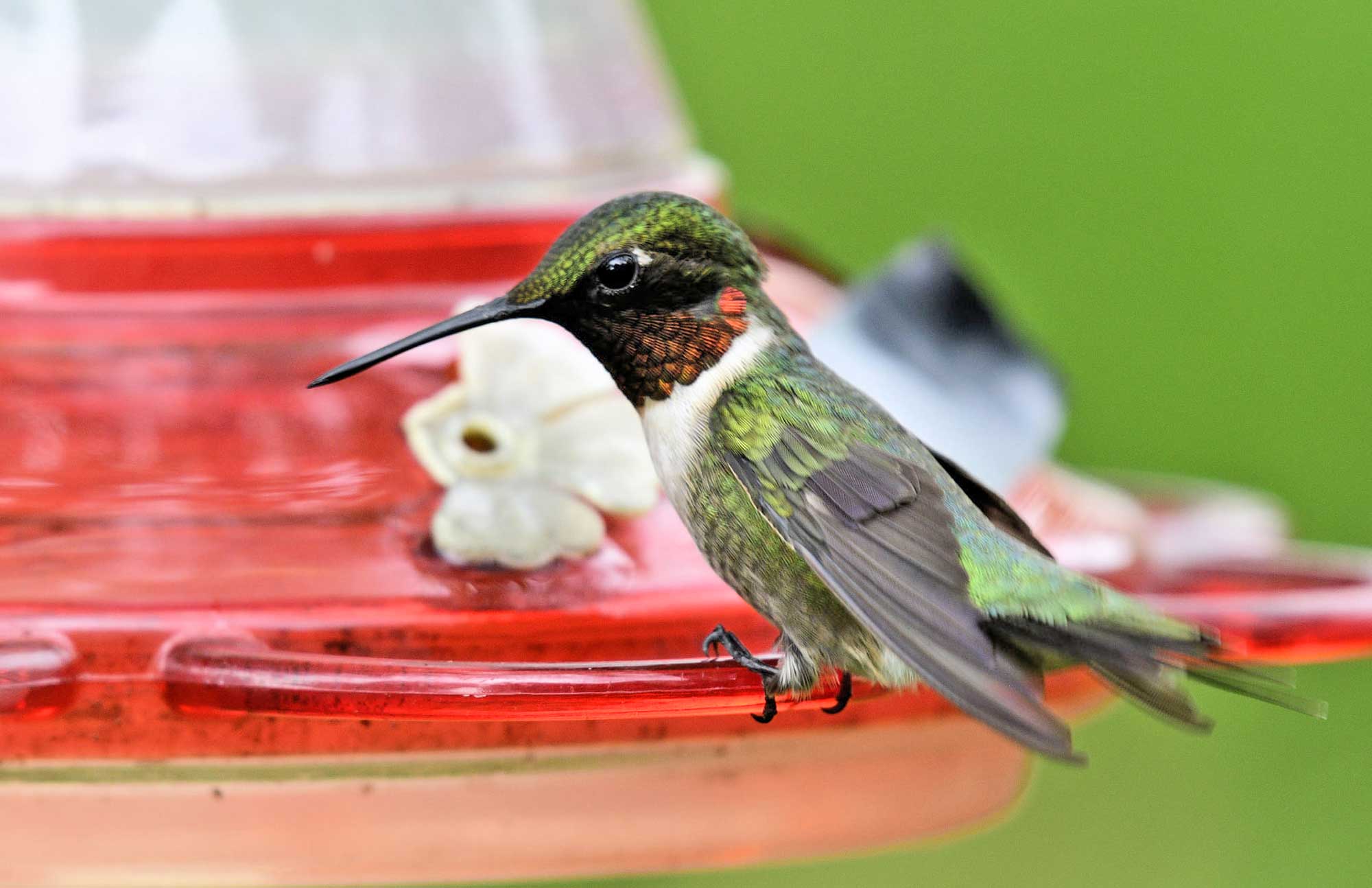 (Photo courtesy of Dave Degroot)
After a long journey north, ruby-throated hummingbirds have finally landed in Will County, with the first reported sighting coming this week in Steger right along the border with Cook County. An additional sighting was reported in Beecher, and there have been a number of sightings throughout the Chicago area in recent days.
Thanks to Journey North — a mapping project run by the University of Wisconsin-Madison Arboretum — we can see the explosion of activity.
Journey North compiles data from a large pool of citizen scientists across the country, then plots their sightings on a map that's updated in real time. This year, the hummingbirds are a little behind schedule compared to last year, when the first Will County sighting came April 11.
While the Illinois Department of Natural Resources has advised people to take down their feeders because of the avian flu outbreak, the agency has said it's OK to put out hummingbird and oriole feeders.
If you'd like to attract these beauties to your own yard, consider adding some native plants to your landscape. You can also add a hummingbird feeder filled with a simple homemade nectar made from nothing more than sugar and water.
THE RECIPE FOR SUCCESS WITH HUMMINGBIRD FEEDERS: SUGAR AND WATER
If you usually put out hummingbird feeders in the spring, this is about the time to do it. At Plum Creek Nature Center, program coordinator Bob Bryerton begins to put the hummingbird feeders out on April 15 each year. This ensures a good supply of nectar even though many plants are not yet in bloom.
You can get involved
Becoming a citizen scientist and helping the folks at Journey North map the hummingbirds' progress is easy.
Just sign up for an account, and you're all set. It only takes a minute to submit your sighting. The data, which is submitted by more than 60,000 registered users in the U.S., Canada and Mexico, is used to better understand migratory species.
If you can't get enough of these tiny birds, go ahead and enjoy these hummingbirds putting on a show last year at Plum Creek Nature Center.