Midewin bison herd welcomes new addition
5/16/2022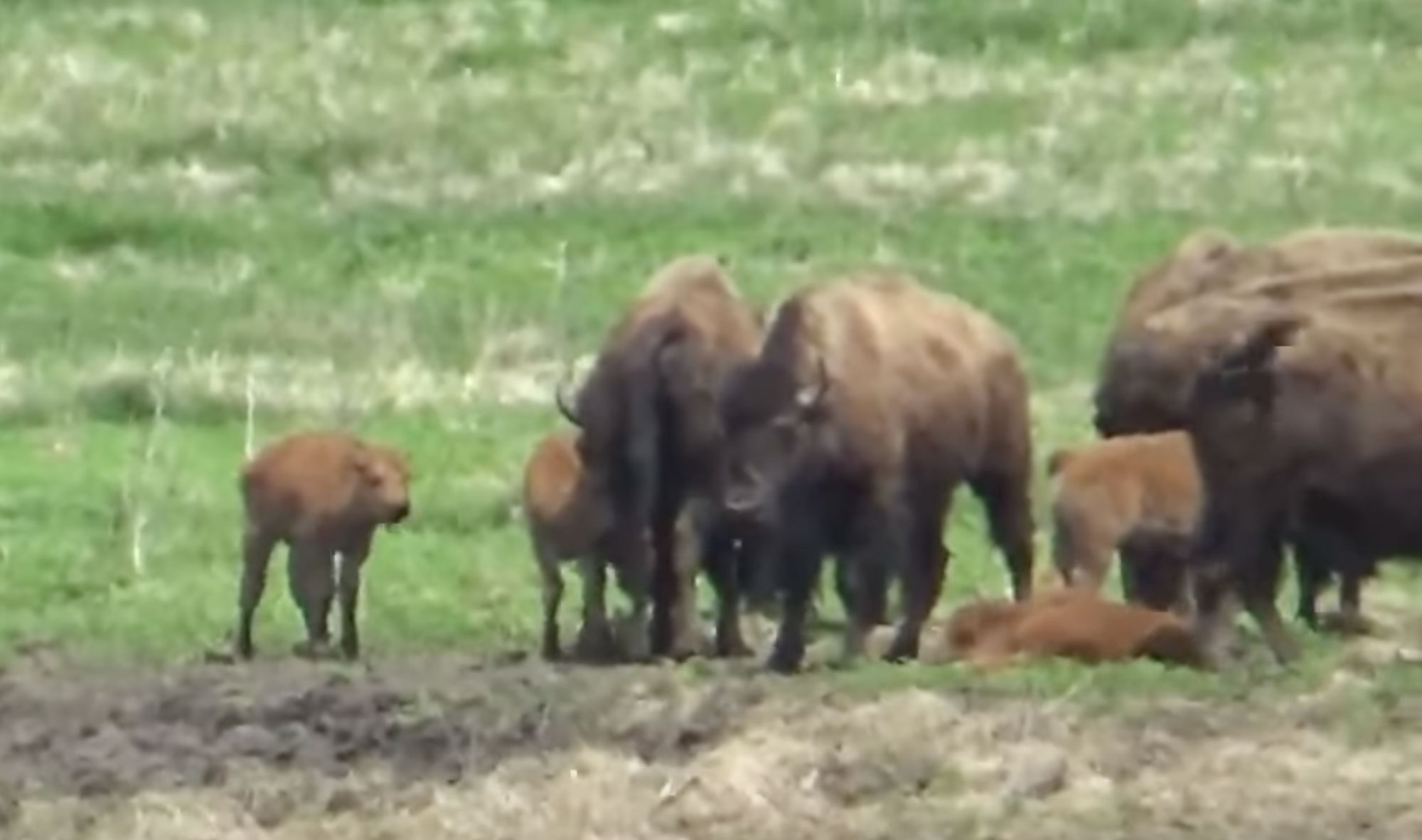 It's a baby boom of sorts at Midewin National Tallgrass Prairie in Wilmington, with at least four bison calves joining the herd so far this spring.
In a video shared on the Forest Preserve District's Will County Wildlife Facebook group, four calves can be seen roaming the prairie with the rest of the herd. The arrival of the calves is right on schedule, with Midewin announcing three calves had joined the herd last year on May 6. So far, Midewin has not made any official announcements about this year's new additions.
The bison have been a big draw at Midewin since the herd's arrival in October 2015, but they can be elusive for visitors to find because they roam a 1,200-acre area. In 2016, a Bison Cam was installed to help provide a real-time view.
Today, the bison serve as one of the United States' greatest conservation success stories and stand as a testament to our ability to rescue animals from extinction.
RELATED: FIVE FUN FACTS ABOUT BISON THAT MAY SURPRISE YOU
While Midewin's Iron Bridge Trailhead is closest to the herd's grazing area, visitors also can access Midewin via the Forest Preserve District's Wauponsee Glacial Trail. The Midewin-Wauponsee Trailhead, which opened in 2015, was created through a partnership between the Forest Preserve District of Will County and the U.S. Forest Service. It is located at the intersection of Hoff Road and the Forest Preserve District's Wauponsee Glacial Trail.