It's mating season for deer. That means watch out on area roadways
10/16/2023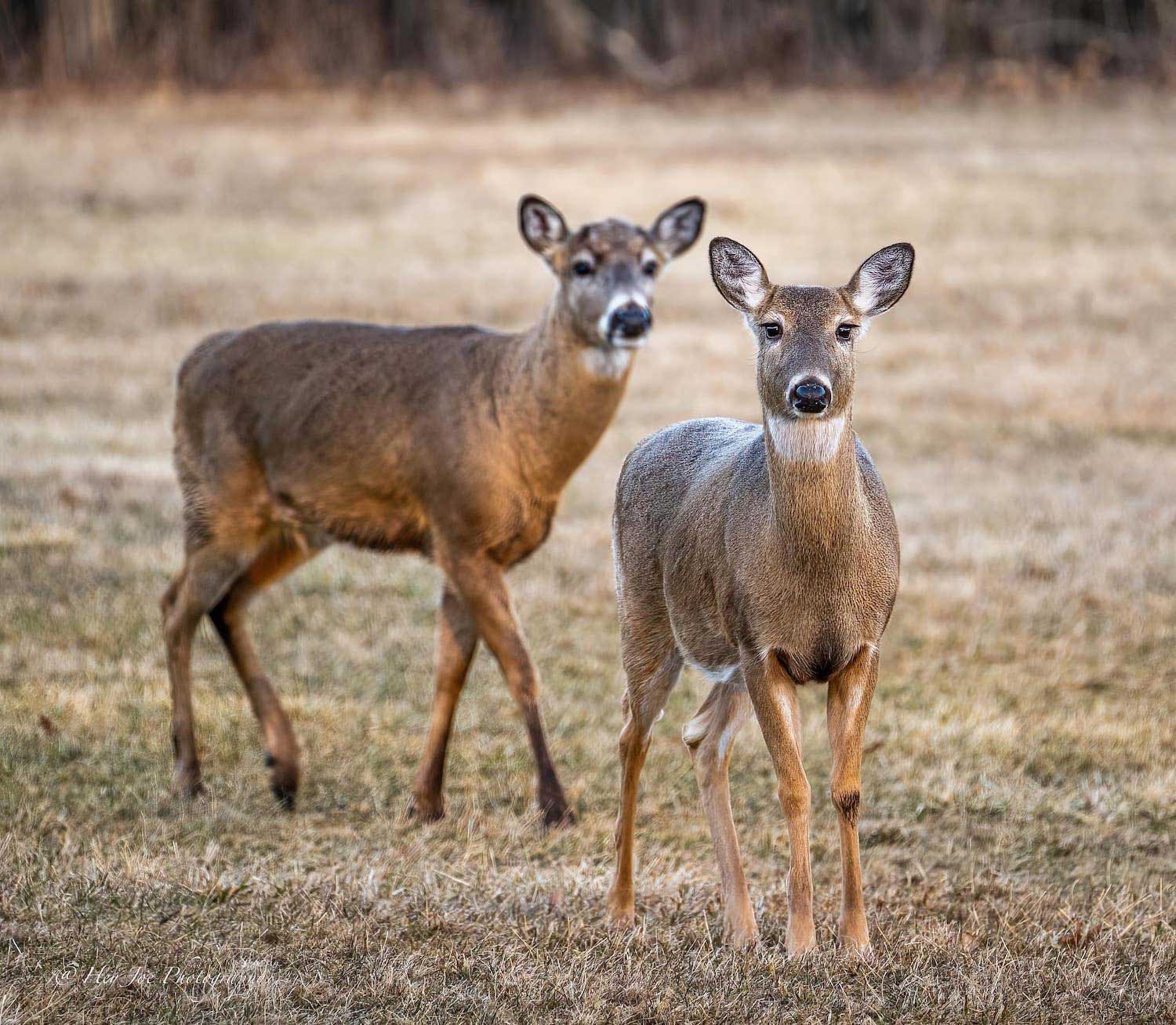 It's time for our annual fall reminder to be extra vigilant for deer on and around area roadways.
The peak mating season for deer is approaching, and one of the unfortunate side effects of that is more collisions with them on local roads.
For white-tailed deer, peak mating season – called a rut – is late October to mid-November. During this time, deer tend to move about more freely, causing an uptick in collisions with vehicles. Collisions with vehicles is second only to hunting in causes of deer mortality in Illinois, according to Wildlife Illinois.
"Deer are a part of the Illinois landscape, and drivers should be mindful of their presence," Illinois Department of Natural Resources Director Natalie Phelps Finnie said in a news release. "Drive cautiously this time of year, especially at dawn and dusk, when deer are particularly active for the fall mating season."
In 2022, 14,524 motor vehicle crashes in Illinois involved deer, according to the news release. Of these, 13,892 caused damage to property or vehicles, and 629 resulted in injuries. Four of the crashes were fatal.
Fall is the season with the most vehicle crashes involving deer, with more than 40% of deer-vehicle collisions in Illinois occurring in October, November and December, according to the news release. November is the month with the highest risk of striking a deer while driving.
Collisions with deer are most common in rural areas of Illinois, accounting for more than 70% of collisions involving deer, the news release states. However, many counties with urban, suburban and rural areas are among those with frequent deer-vehicle collisions. In 2022, Will County ranked fifth on the list of Illinois counties with crashes involving deer, with 344, IDNR reports. The county with the most deer collisions in 2022 was Cook County, with 542. The other counties rounding out the top five were Madison, McHenry and Lake counties.
Deer are crepuscular, which means they are more active at dusk and dawn. Because of this, most accidents with deer happen between 5 and 8 a.m. and 5 and 10 p.m., according to Wildlife Illinois.
Deer collisions in the fall are enough of a public safety problem that the state advises drivers to take note of deer crossing road signs, as these indicate areas where deer are more likely to be seen. If you encounter a deer in a roadway, do not suddenly veer because it may cause you to lose control of the vehicle, IDNR advises.
"While your natural instinct is to steer quickly out of the way when you see a deer, remember to not veer suddenly because you could lose control of your vehicle and swerve into another lane or off the road," Illinois Transportation Secretary Omer Osman said in the news release. "Always prepare for the unexpected. A deer might stop in the middle of the road or double back. They also frequently travel in groups so when you see one there likely are others nearby."
SUBSCRIBE TO OUR YOUTUBE CHANNEL
In the event you do hit a deer, pull your car off to the shoulder if possible and turn on your hazard lights, the state advises. Call 911 to report the accident and request emergency assistance. Do not exit your car to try to check on the deer or remove it from the road.
While fall is the time drivers are most likely to encounter deer on roadways, spring also poses problems. Around May and June each year, mother deer and their fawns start moving about more, and the young deer often move to new areas, posing risks near roads, according to Wildlife Illinois.