Ghost plant: The albino on the forest floor
9/14/2019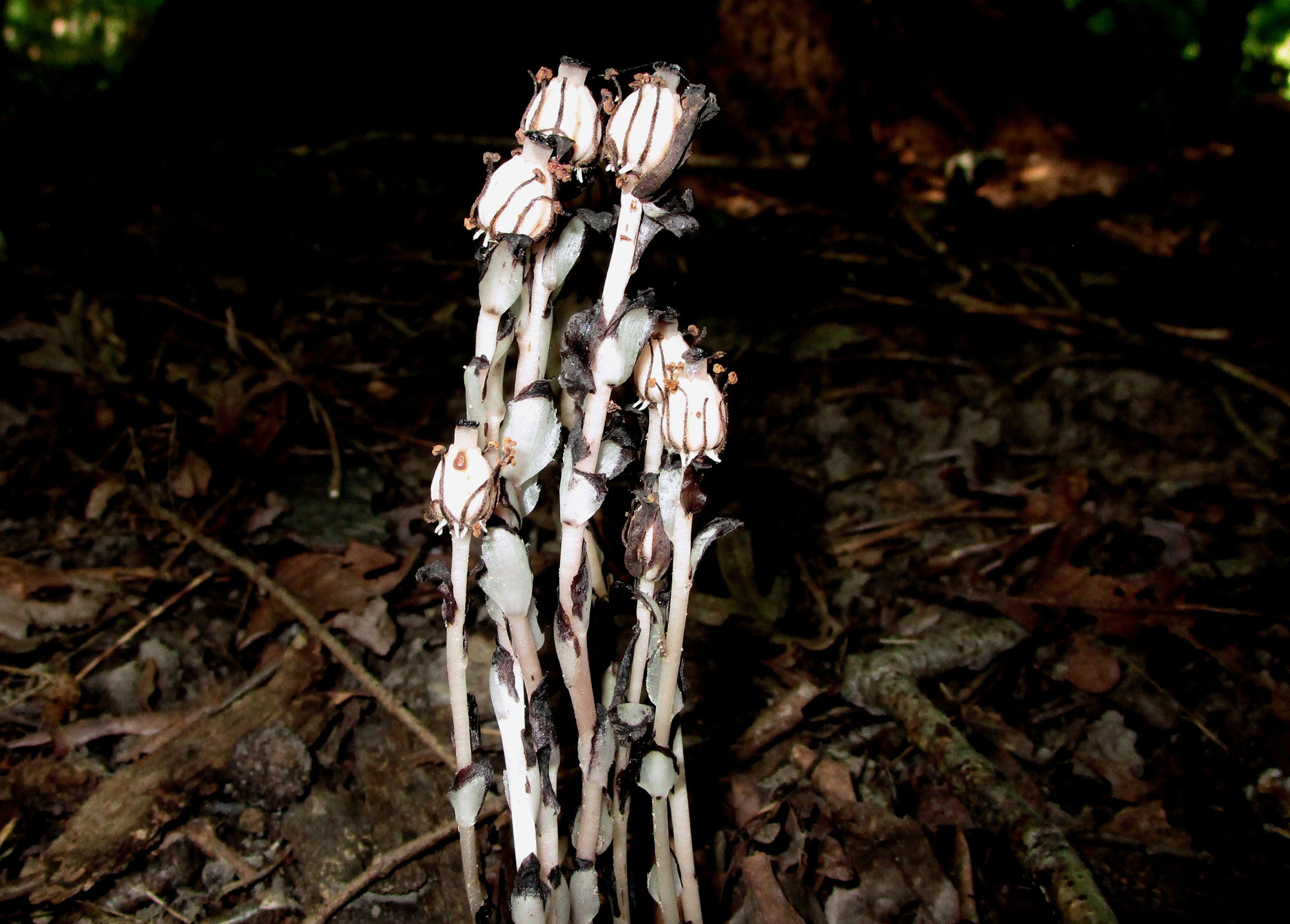 Ghost plant goes by many different names, including indian pipe, ghost pipe and corpse flower, but no matter what you call it, just don't say it's a fungus.
It is, in fact, a perennial that is lacking one of the hallmarks of nearly every plant: Chlorophyll. That makes it a fairly unique specimen lurking on the forest floor in Will County. And now is a good time to spot it, because ghost plant flowers any time from June to October, often aided by a solid rain.
But finding a bright white or pinkish plant on the forest floor is anything but an easy task.
Ghost plant doesn't need photosynthesis to grow and can thrive in dark areas of the understory. Fairly heavy leaf cover around it? No problem.
There may be some single stems scattered about, but if you're lucky you'll come across some large groupings.
How does it survive?
Without the ability to rely on photosynthesis, this plant instead relies on a parasitic relationship with its environment.
The ghost plant gets a free ride thanks to its vast network of roots and utilizes mycorrhizal fungi as an intermediate source. The fungi takes sugars and other nutrients from the tree and passes them along to the ghost plant.
In the early stage, the bell-shaped flowers will aim toward the ground. But once the plants are pollinated by bees, the flower will turn upright and form a seed capsule.
Once the seeds are released and carried off by the wind, the flower will begin to blacken and wither.