'Extremely obese' owl rescued after being too fat to fly
1/30/2020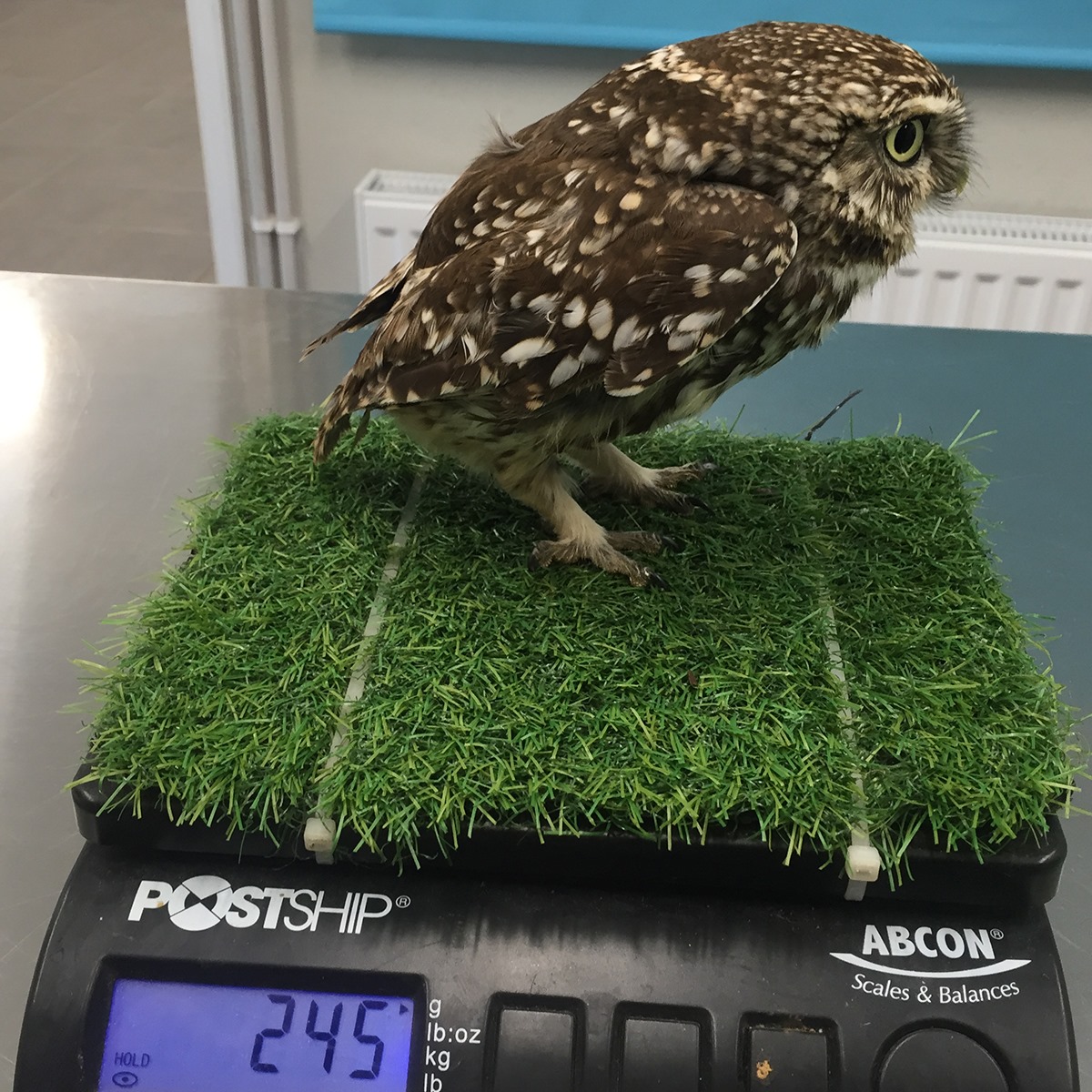 This little owl (Althene noctua) in England had become anything but little after gorging itself on mice and voles in a field, proving that when it comes to the battle of the bulge, the struggle is real even for owls out in the wild.
While she was found in a field and brought into the Suffolk Owl Sanctuary with a suspected injury that was preventing her from flying, a closer examination showed there was nothing wrong with her wings.
"You can imagine our surprise that when we examined her, we found her to simply be extremely obese," the sactuary wrote on Facebook.
It turns out that she tipped the scales at 245 grams, which is approximately a third heavier than a large female little owl. All of the fatty deposits were keeping her grounded.
Staff at the sanctuary decided to monitor her to determine if there was an underlying medical condition that caused her to gain the weight and determined she simply had been eating too much out in the wild, what they called an "unusual case of natural obesity!"
"Where she was found is very productive land, and it's been a mild winter and there's a lot of food around —voles, mice," head falconer Rufus Samkin told BBC News. "We think she's just done incredibly well for herself and overindulged."
Samkin told NBC News that "she absolutely gorged herself and got very fat. She had a lovely time, but went too far."
After being put on a strict diet, she lost between 20 and 30 grams, which was enough for her to be able to fly normally again.
On Thursday, the slimmed-down owl was released back into the wild.
"We may see her again - we hope not," Samkin told BBC News. "Hopefully, she's learnt to keep her weight in trim so she can escape any predators or being picked up."