Wauponsee Glacial Trail improvement work continues
7/28/2022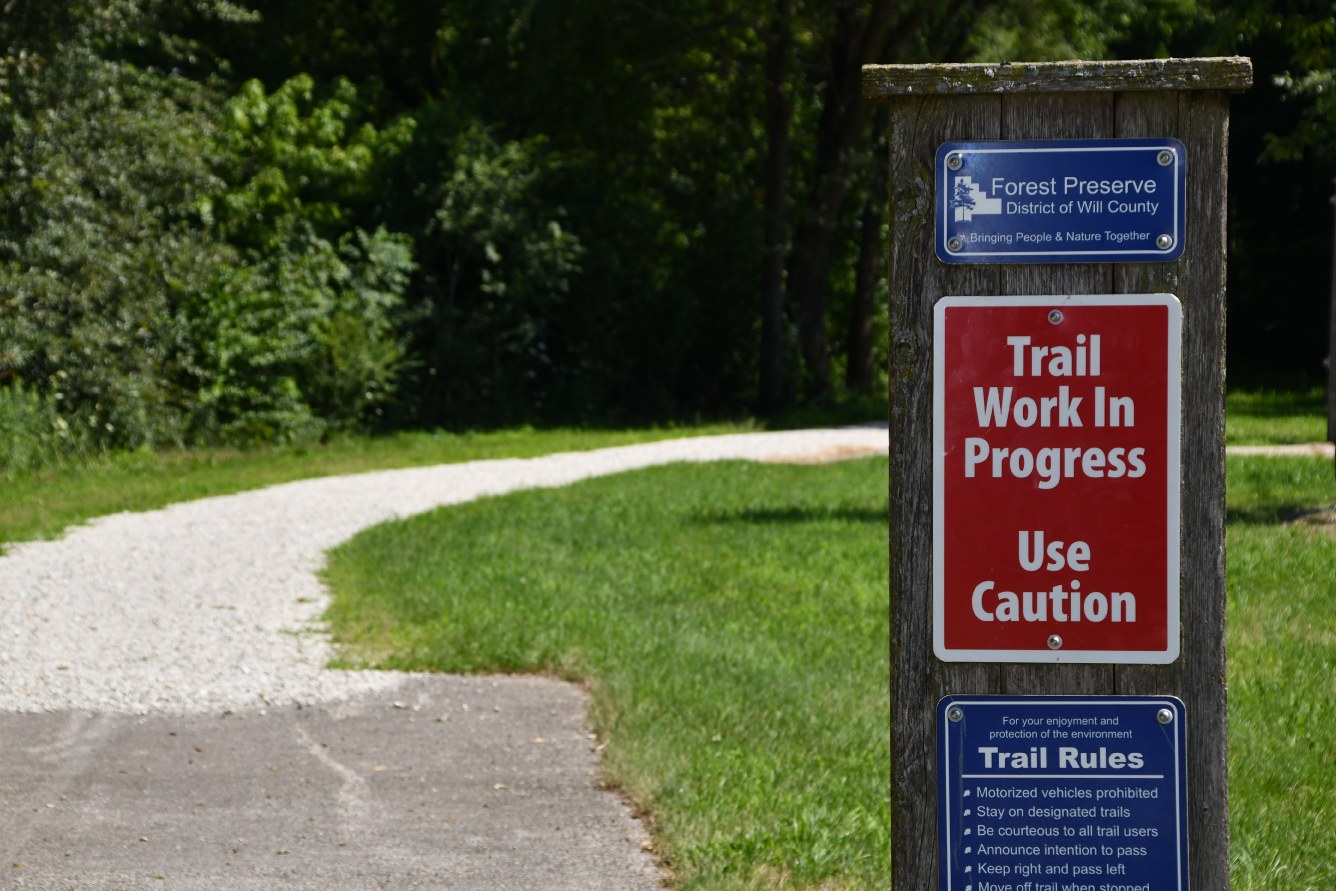 Wauponsee Glacial Trail improvement work is underway, and path repairs have been completed from Route 113 north to Ballou Road in Wesley Township.
In the coming weeks, work will continue on the trail section that travels from Ballou Road north to Symerton in Florence Township. The repairs were delayed by a seven-week quarry strike, which ended July 26.
Truckloads of crushed limestone are being placed on the trail to cover the larger base rock that was dropped on the trail prior to the strike. Once the crushed limestone is in place, it will be rolled flat.
The new layer of rock was necessary to restore washed out and rutted areas of the trail.
Trail users are urged to use caution in the areas where staff will be working. Updates on the situation will be posted here so path users know when trail work has been completed.
The Wauponsee Glacial Trail was built on the abandoned rail lines of the Chicago, Milwaukee, St. Paul and Pacific from Joliet to Manhattan and the Wabash/Norfolk Southern from Manhattan to Custer Park. The trail was completed in 2004 and runs 22.42 miles from the City of Joliet to the Kankakee River.