Watch 'The Buzz' to learn about eagle monitoring and the fur trade era
2/17/2023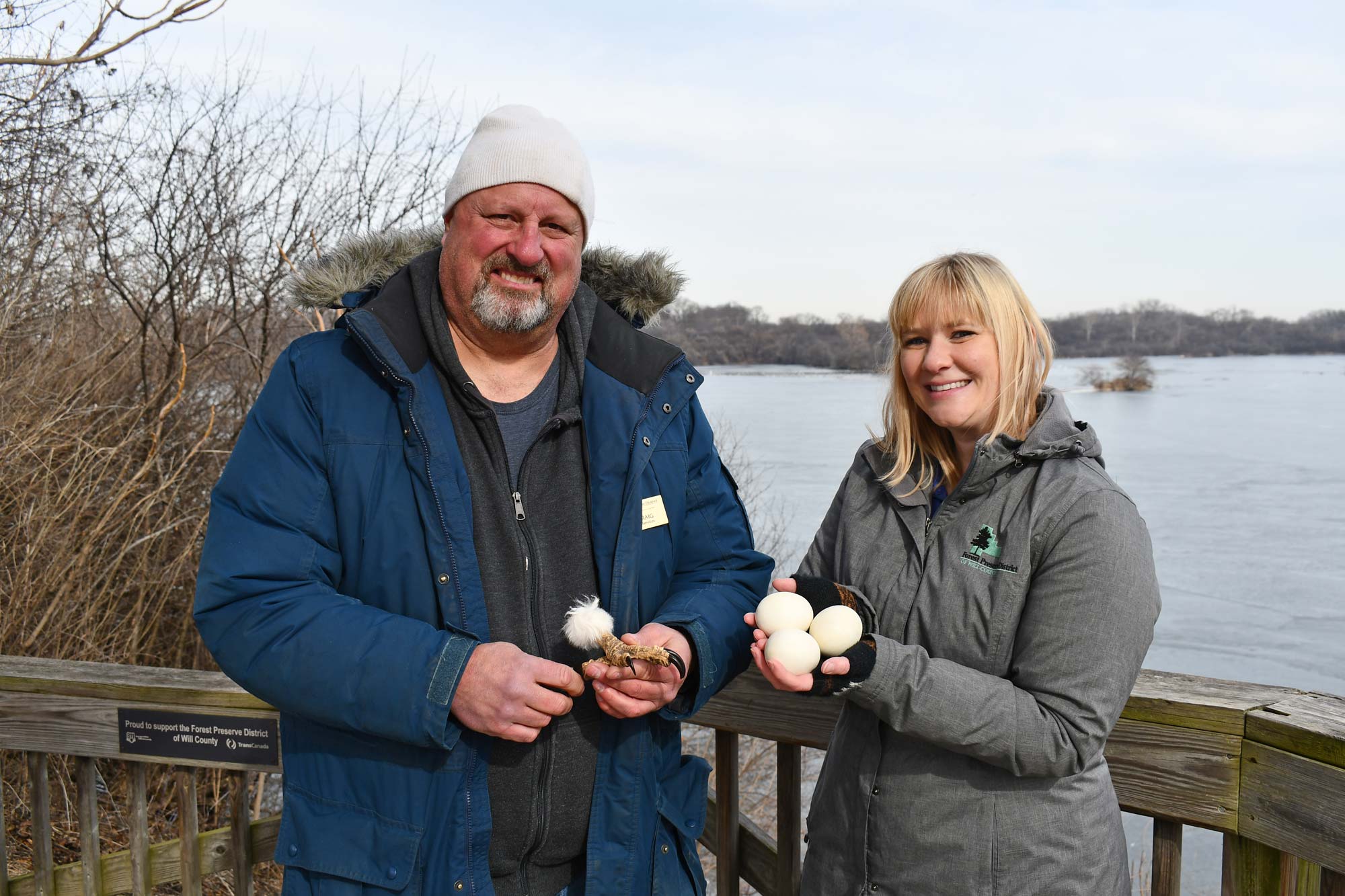 Tune in to February's episode of "The Buzz" to learn about eagle monitoring in the preserves and the intricacies of the 18th-century French fur trade era.
The episode will debut at 8:30 p.m. Wednesday, Feb. 22, on the District's Facebook and YouTube pages. The show also can be viewed at 9 p.m. Friday, Feb. 24, and 11 a.m. Saturday, March 4, on WJYS TV, courtesy of funding from The Nature Foundation of Will County. Additionally, "The Buzz" airs on local cable stations in Joliet, Naperville, New Lenox, Romeoville and Tinley Park.
"Buzz" program host Suzy Lyttle will interview longtime volunteer Joel Craig to discuss how eagle nests are monitored in the preserves.
"District staff and volunteer monitors keep tabs on eagle nests to document how active they are and if they have successful offspring," Lyttle explained. "All data gets sent to our wildlife ecologist and the U.S. Fish and Wildlife Service."
Craig will explain what he is looking for in eagle behavior and when eaglets are expected to pop up in the nests.
"It's important to remember the birds and their nests are still federally protected and all observations are to be at a distance," Lyttle stressed. "If the eagles react to you then you need to move further away."
In the show's second segment, Lyttle will take viewers back to a time in the 1700s when the Potawatomi and the French voyageurs were engaged in fur trading.
"Interpretive naturalist Sara Russell joins us to share insider looks at the Longhouse and Traders Cabin at Isle a la Cache preserve," Lyttle said. "We also learn more about different tools each culture used. Some tools seem obvious as to what they are used for where others will surprise you! Then we talk about what the fur trade was all about, what the French took back in the name of fashion and what tools made Potawatomi life easier."
View all episodes: