Take a spring fling with April's episode of 'The Buzz'
4/14/2022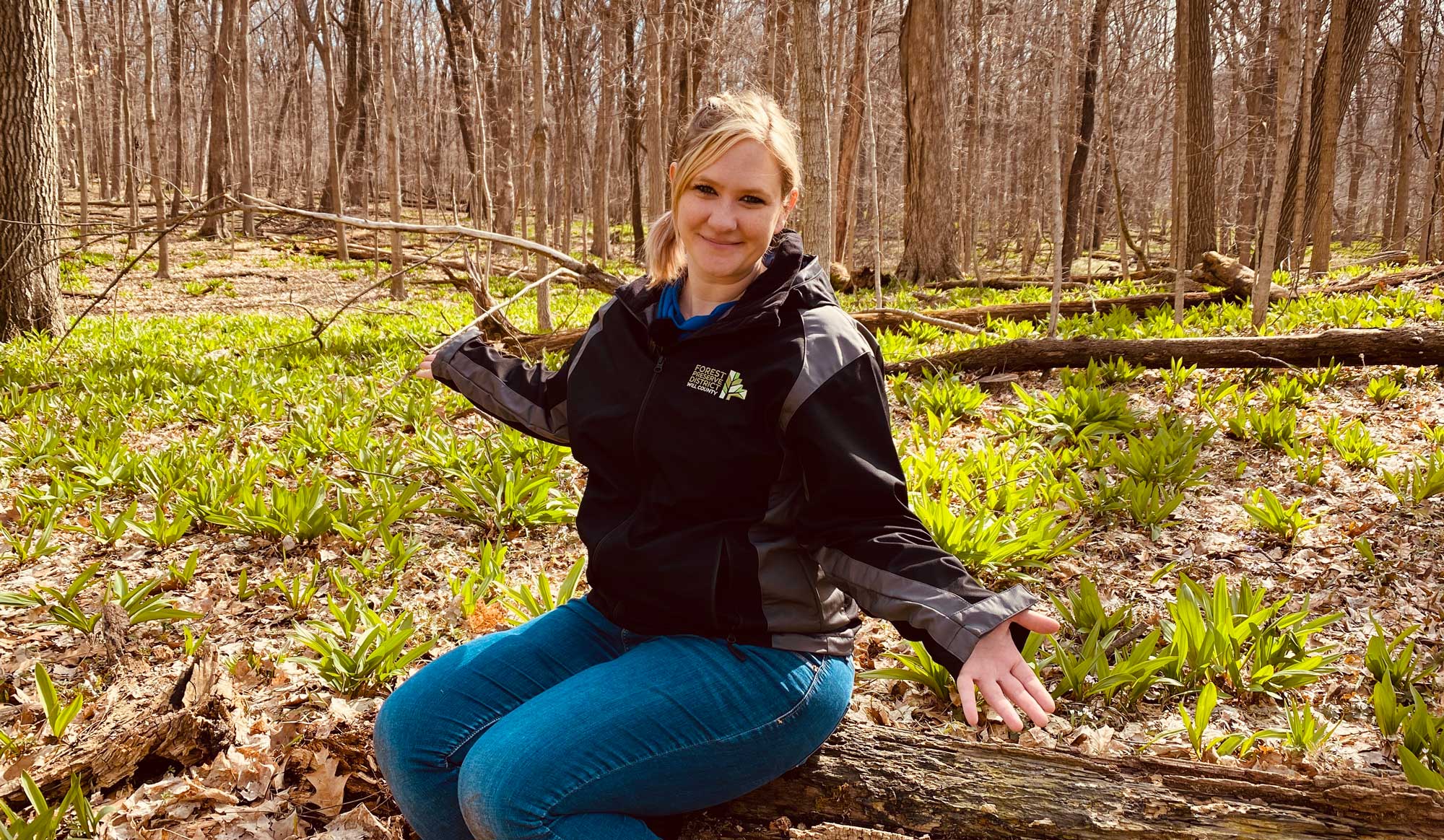 April's episode of "The Buzz," the Forest Preserve District's monthly nature show, is all about spring.
Program host Suzy Lyttle, a Forest Preserve program coordinator, will take viewers on a trip to see Vermont Cemetery Preserve in Naperville, the budding signs of spring and some wet and wild waterfowl.
The show will debut at 8:30 p.m. Wednesday, April 27, on the Forest Preserve District's Facebook and YouTube pages.
The show will also air at 9 p.m. Friday, April 29, on WJYS, a TV station that reaches more than 11 million people in Illinois, Michigan and Wisconsin. The show's inclusion on WJYS is being funded by The Nature Foundation of Will County. Local cable stations also carry the show in Joliet, Naperville, New Lenox, Romeoville and Tinley Park.
The show's first stop is at one of the most unique sites in the District, Vermont Cemetery, where the pioneer-era headstones are much more visible after a spring prescribed burn.
"We were there way back in Season 1 of 'The Buzz,' but the vegetation was lush and high over my head," Lyttle said. "With the recent burn, we now have access to gravestones that we couldn't see before."
Lyttle will briefly explain how the Forest Preserve District uses prescribed burns in the spring and fall to keep its preserves free of invasive species. And recreation coordinator Jen Guest will join Lyttle to discuss the history of the cemetery and the people who are buried there.
For the show's second segment, Lyttle will take viewers on a hunt for the signs of spring.
"I will explore with viewers the new sights, sounds and smells that mark this season," she said. "It has a little something for everyone, from birds to frogs to plants and even bacteria in the soil."
Mallard moment
Finally, the Buzz Bit will feature five facts about mallards.
"They are probably the most recognizable duck that we all have grown up with," Lyttle said. "So it will be nice to learn a little more about them."
Lyttle said she has a favorite mallard fact that some viewers may find surprising.
"The females, not the males, are the ones that make that iconic 'quack' sound," she said.
Luckily, the mallards featured in "The Buzz" segment were easy to spot this spring, Lyttle added.
"This was a fun one to film because as we headed to a pond – boom – there were mallards! It is always nice when nature shows off at the right times."
View all episodes:
SUBSCRIBE TO OUR YOUTUBE CHANNEL