Walking the Des Plaines: One man's quest to navigate his hometown river
1/27/2023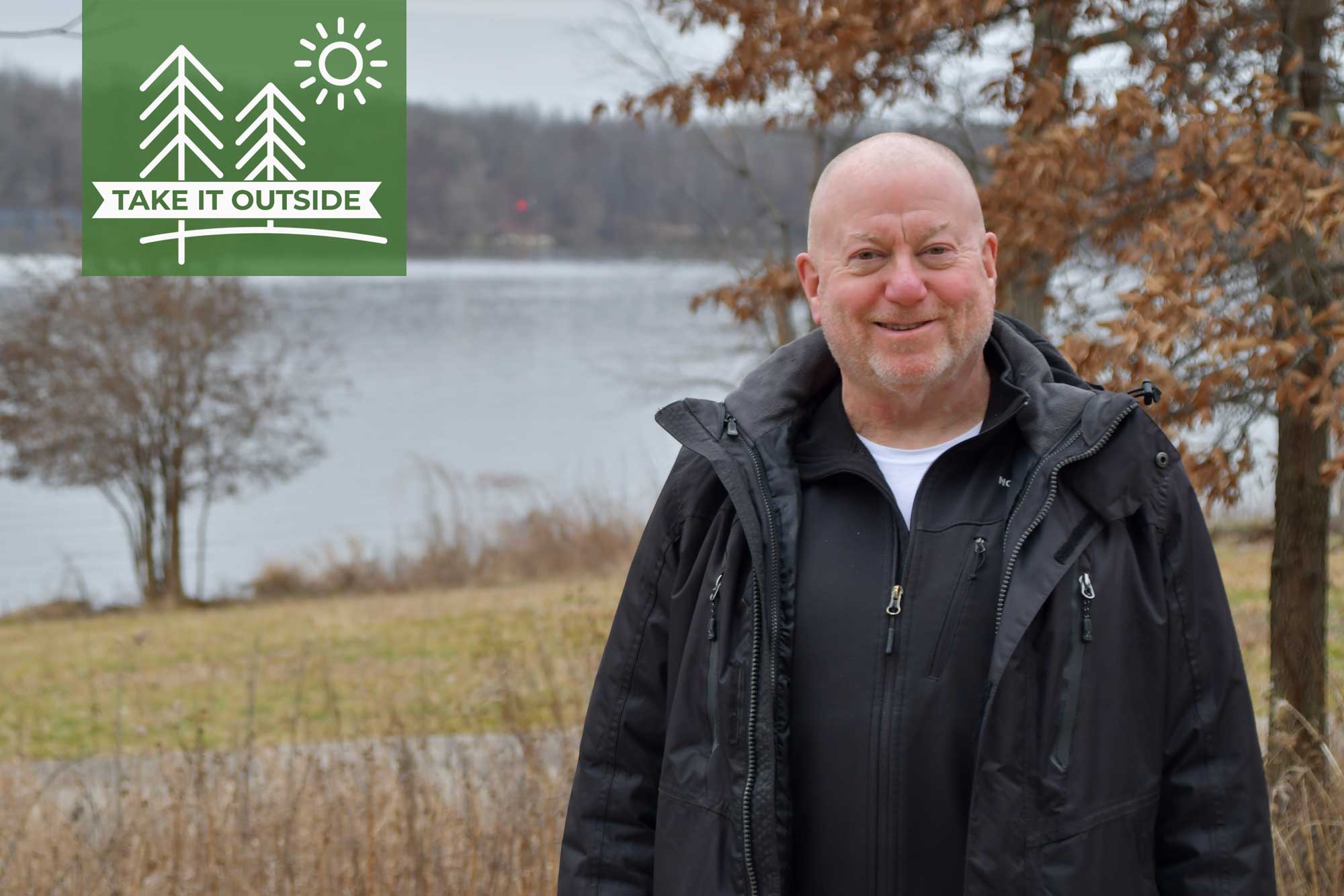 Dan Witte has a lifelong companion he never really knew.
Growing up in Cook County, Witte, 63, said the Des Plaines River was always a stone's throw away. He's lived near it, worked near it and driven by it his entire life.
After traveling extensively out West in 2022, an idea came to him in November while he was walking on a section of the Des Plaines River Trail near his Forest Park home. That's when he decided to walk as much of the river as possible in the ensuing months.
The idea turned into a quest that led him to Wisconsin, where the river begins, and Will County, where it merges with the Kankakee and DuPage rivers to form the Illinois River downstream. Witte didn't know it at the beginning, but he was in for a surprise when he started visiting Will County forest preserves that are adjacent to the Des Plaines River.
'Majestic' Will County view
Witte said he now knows the Des Plaines changes its personality depending on its location. Up north, it's a country stream; closer to his home, it's an urban river. But in Will County, the Des Plaines turns into something else altogether, he said.
In December, Witte parked in the upper lot at McKinley Woods – Frederick's Grove. As he walked down the hill, he said he caught a stunning sight of the Des Plaines ahead of him.
"The river looks majestic from there," he said. "It's pretty amazing. I tell all my friends who only know Cook and Lake counties, this is a whole other world down here. They don't really have a concept for what it's like. Seeing the river this wide with the barge traffic on it was so different than what we are accustomed to up north."
And they can't imagine how much it changes, he added.
"The Des Plaines starts as a small country stream meandering among the wetlands and the farm fields in southern Wisconsin to become a large, working river by the time it merges with the Kankakee in Channahon," he said.
Gaining steps and knowledge
Witte said his hikes have given him a deeper appreciation for preservation.
"I've seen really beautiful examples of preservation and restoration of the Des Plaines River and watershed, from public/private lands in Wisconsin to forest preserve and municipal parks in Lake, Cook, DuPage and Will Counties," he said.
In addition to McKinley Woods, Witte has visited other Will County preserves along the Des Plaines, including Keepataw Preserve, Lockport Prairie Nature Preserve, Centennial Trail and Rock Run Rookery Preserve.
Prior to his quest, Witte said he had only walked a small portion of the river by his home. But by the third week in January, he estimated he had walked around 60 miles along the river, and more than double that when he includes trails near the river.
Estimates of the river's length vary, but Witte is going with one that says 133 miles. He uses Google Maps, AllTrails and a step counter to map out and track his excursions.
And his river knowledge has grown along with his mileage. He now knows only one small portion of the river travels into Chicago near Belmont Avenue. And he's learned about the World War II POW camps that were located along the river in both McKinley Woods in Channahon and the town of Des Plaines.
He also knows how the river merges for a short section with the Chicago Sanitary and Ship Canal in Will County. And he has seen where tributaries such as the Root River, Salt Creek and the DuPage River feed into the Des Plaines.
Better than a gym
For many years Witte worked out in a gym. But now that he's hiking outdoors, he said there is no comparison.
"It feels better to be out in nature, out in the fresh air," he said. "It's better for you mentally and for your state of mind. It makes me feel better, anyway."
He also appreciates seeing wildlife on his walks.
"I've seen swans, woodpeckers, geese and ducks," he said. "And I've seen so many deer all up and down the river."
He added that he saw a muskrat going into the water in Frederick's Grove and he's heard a pack of coyotes howling.
Witte's next adventure? He thinks he should walk the Des Plaines River all over again in the spring and summer.
"Winter has been a great time to go because there aren't as many people on the trails," he said. "But I would like to come back and see it when it's green and I'd like to see the wildlife when it's warmer out."