Vulture photo victorious in 2022 photo contest
1/13/2023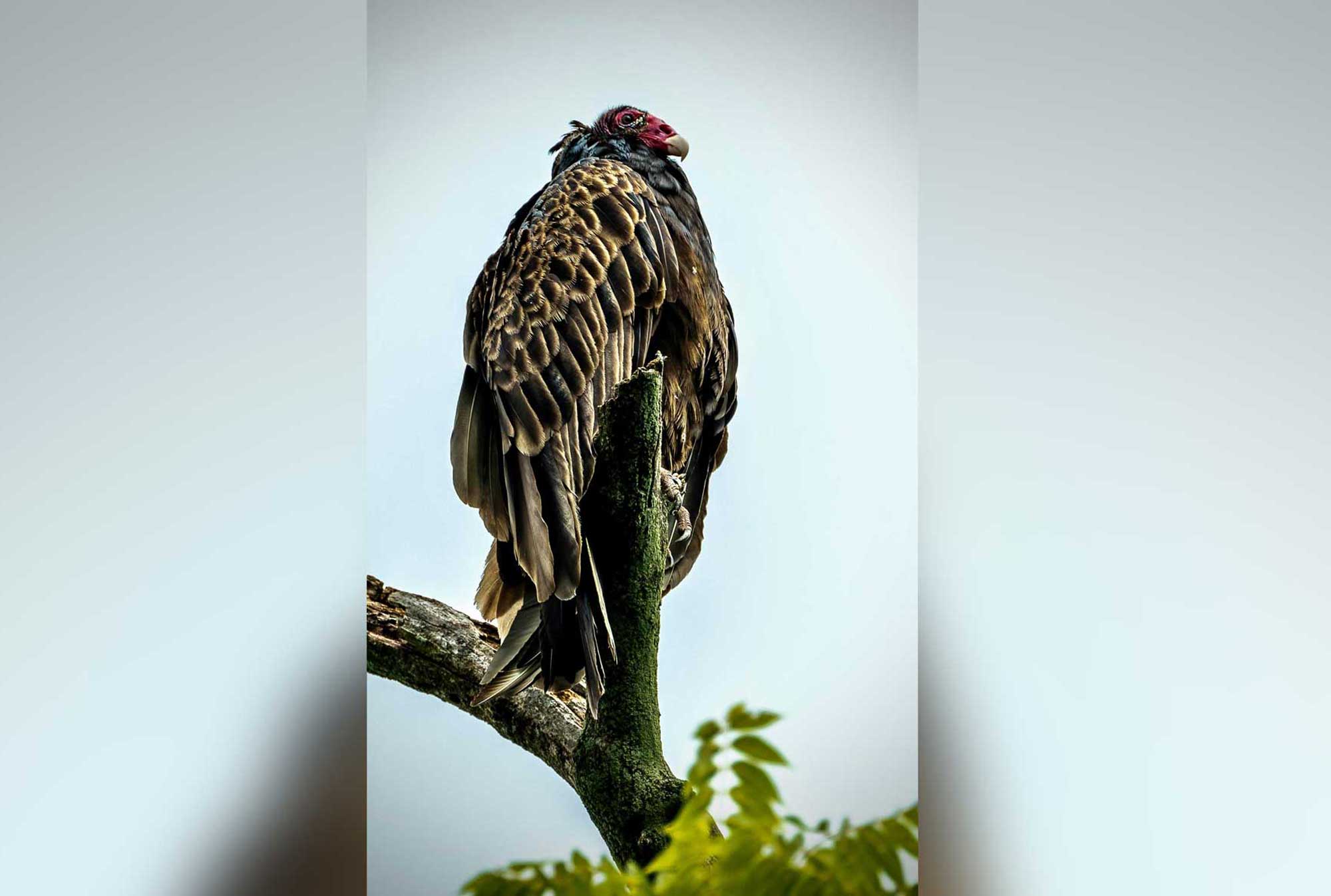 Shorewood resident Joe Viola scooped up the top prize in the Forest Preserve District's Preserve the Moment photo contest with a photo of a turkey vulture surveying its domain at Rock Run Rookery Preserve in Joliet.
The photo's detail and painting-like quality immediately drew the attention of online voters in the contest, who called it a "majestic" and "glamorous" photo. Viola will receive a $500 MasterCard gift card for his first-place finish.
The contest began in May and ended in December. Each month, Forest Preserve judges picked five finalists, and members of the public chose the monthly winner via voting on the Forest Preserve's Facebook page.
For the final round of voting, all eight monthly winners competed for top honors, and more than 1,250 votes were cast on Facebook. During the eight months of the contest, almost 1,000 photos were submitted for consideration.
The wanderer
Viola said he enjoyed "wandering" the Will County forest preserves taking photos of animals and birds, and he just happened to be in the "right place at the right time" on more than one occasion.
"I took that photo on Route 6 at Rock Run Rookery on the way home from work," he said of the turkey vulture photo. "I saw it sitting in the trees along the water's edge and was able to pull over and get the shot. At first I thought it was a juvenile eagle until I looked into the camera and was able to see the red head. It was still great to see."
Viola thanked all who voted for his photo and said he was honored to have his pictures chosen as the best for three of the eight months in 2022.
Squirrel and eagle pics
Coming in second place was Romeoville resident Chad Morsch for a photo of a fox squirrel enjoying a meal of smashed hedge apple at McKinley Woods in Channahon. He will receive a $250 MasterCard gift card.
In third place was Naperville resident Bertrand Leclercq's photo of an eagle with outstretched wings taking off in flight at Rock Run Rookery. He will receive a $150 MasterCard gift card.
All eight monthly winners received $75 gift cards. Three contest participants chosen at random also will win $75 gift cards. Those winners were Tiffany Adams of Chicago, Robert DesCamps of Plainfield and Emilie Brazinski of Plainfield.
All prizes are funded by The Nature Foundation of Will County.
To view all contest entries, visit the Forest Preserve District's Flickr account.
"The Forest Preserve District wants to thank all who participated in the 2022 contest," said Cindy Cain, the Forest Preserve District's public information officer. "Each month's batch of photos presented new and exciting ways to view the creatures and landscapes of our preserves. Seeing nature through your eyes was exciting and refreshing. And the photos show just how important it is to preserve land so these habitats can be protected for generations to come."