Veterans Memorial Trail takes shape along I-355 corridor
8/29/2022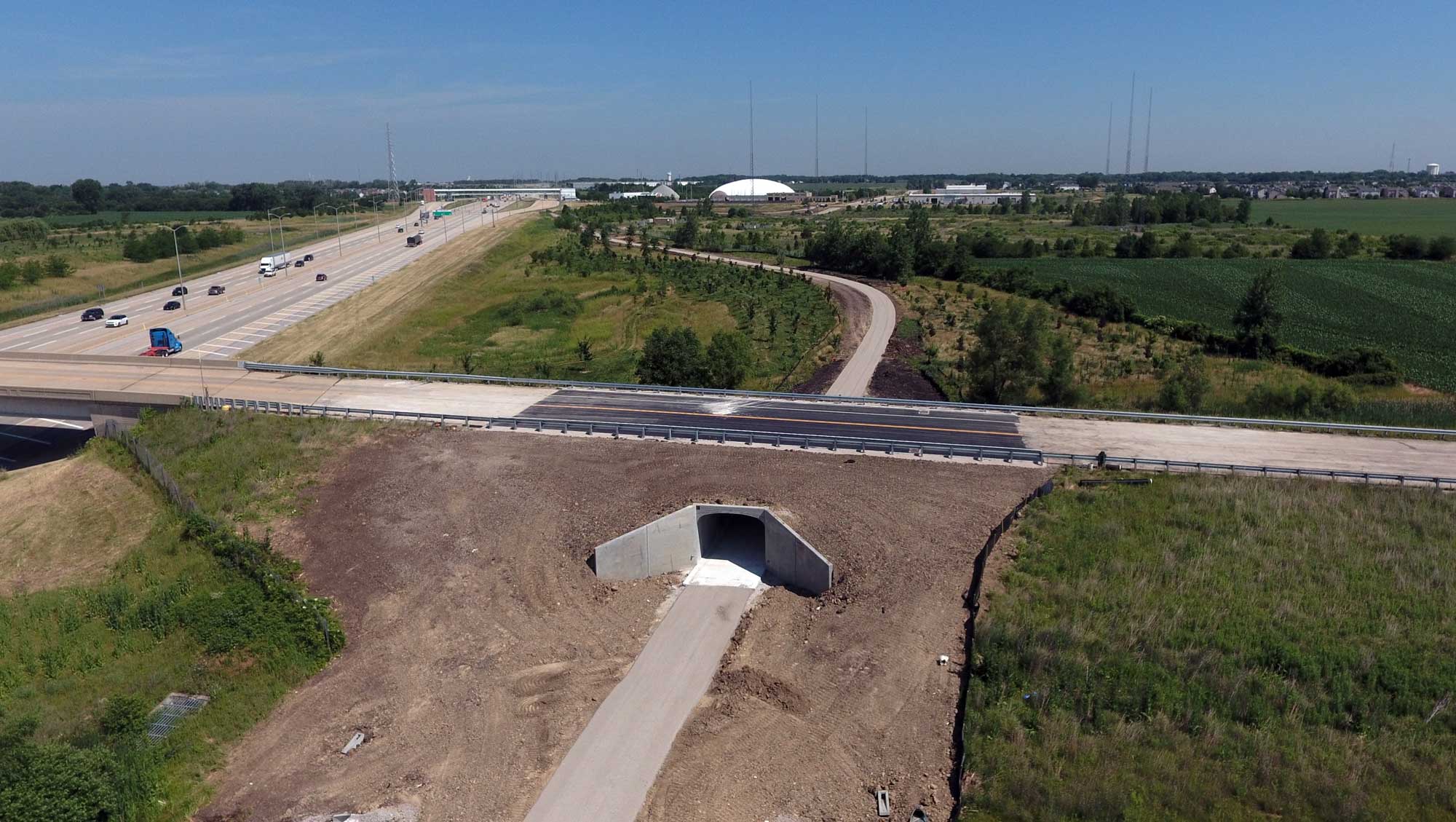 If you've been wondering what the Forest Preserve District is constructing along the Interstate 355 corridor in Homer Township, the finished product is only a couple of months away.
Around 80 percent of the work required for a new 3.5-mile section of the Veterans Memorial Trail in Homer Township is complete, and the project should be finished in November, barring any delays.
The plan to build a new section of the path adjacent to I-355, also known as Veterans Memorial Tollway, dates back to 2009. The new path section will start at the Spring Creek Greenway Trail in Hadley Valley preserve and head north to a state-owned trail along 159th Street in Lockport that heads east into Orland Park.
As part of the Veterans Memorial Trail project, two pedestrian tunnels have been built under Bruce Road and 167th Street.
The trail paving process is underway now. A base layer called binder is being placed on the trail first. And a final layer of asphalt has been applied to sections of the path north of Hadley Valley Preserve and south of Bruce Road. This work will continue until the entire trail is paved.
Also, a small portion of the Spring Creek Greenway Trail was paved as it connects to the new section of Veterans Memorial Trail.
"Most of the remaining work will take place along Gougar Road from 167th Street up to 159th Street," said Matt Novander, the Forest Preserve's chief landscape architect.
In mid-September, the Forest Preserve will seed the trail route with turf grass and native prairie mix.
"Anywhere there was earth work and we affected the existing grade will be seeded," Novander said.
A new fence along I-355 that keeps animals and pedestrians from the interstate is being built west of the trail, he added. Once the new fence is in place, the old one east of the trail will be removed.
One new retaining wall by 163rd Street is complete, and another delayed by utility issues should be done soon.
"After that, it's just some sewer work and paving," Novander stated.
Eventually, two more sections of the Veterans Memorial Trail will be built. The new sections of path will:
"Eventually, Veterans Memorial Trail will be 13.5 to 20 miles long, depending on which routes are used to link all sections of the trail," Novander said. "It's going to be fantastic."