'Together we achieve more' – Veterans Memorial Trail addition now open
10/28/2022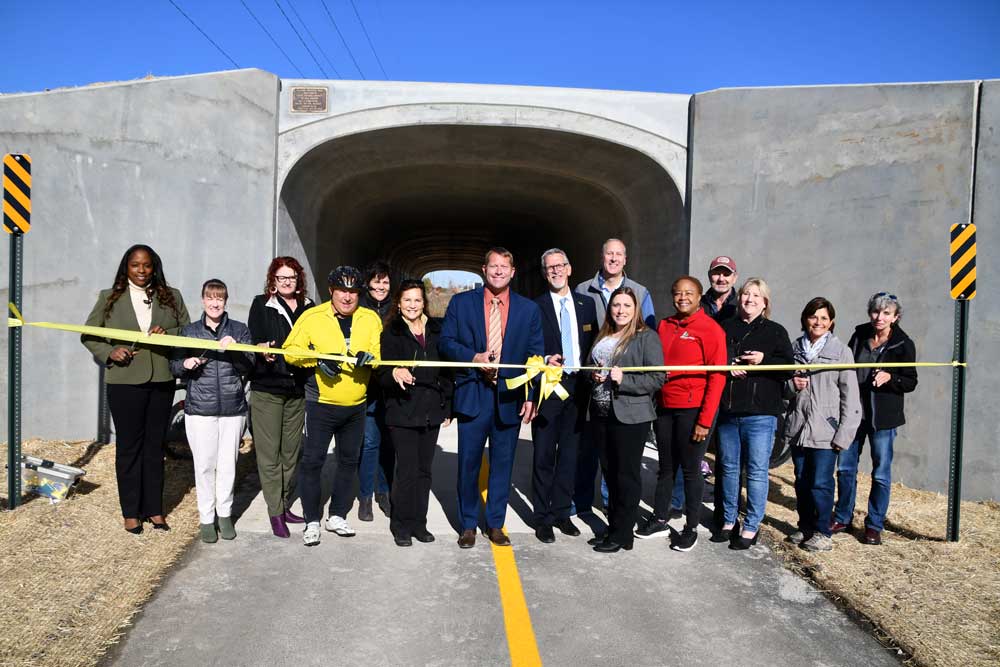 Two Joliet Bicycle Club members were raring to go on Friday, Oct. 28, as the Forest Preserve District officially opened a new 3.5-mile section of Veterans Memorial Trail in Homer Township.
With helmets on and bikes parked nearby, they attended a ceremonial ribbon cutting held to officially open the paved trail to bikers and hikers.
"We like to see money well spent to support bicycling," said Bike Club Treasurer Conrad Brouwer of Mokena.
Bike Club President Janae Hunziker of New Lenox agreed.
"I think it's spectacular," she said. "It's really awesome to see it come to fruition now."
Hunziker said she loves seeing trails that connect to other trails.
"We're long-distance cyclists," she said. "It's nothing for us to go 60 miles a day. And trails keep us safe. It's nice to not have to go on roads that are dangerous to us."
The new paved Veterans Memorial Trail section travels north from the Spring Creek Greenway Trail in Hadley Valley preserve in New Lenox to the state-owned 159th Street Bikeway in Homer Glen.
The 7-mile bikeway links to a trail system in and around Orland Park's Centennial Park in Cook County. From there, path users can travel east on trails into Chicago or north into DuPage County. Veterans Memorial Trail parking is available at three Hadley Valley Access areas.
Collaborative effort
Forest Preserve District Board President Joe VanDuyne cut the ribbon with fellow commissioners at the path's pedestrian tunnel under 167th Street.
VanDuyne thanked the partners who helped make the $7.5-million project a reality, including the Illinois State Toll Highway Authority, the City of Lockport, the Village of Homer Glen, ComEd and other state and federal agencies.
"By working with other agencies, municipalities, park districts and private developers, we can connect our forest preserves, our communities and our residents," he said. "Together we achieve more."
He also acknowledged legislators who support federal alternative transportation programs, which funded the majority of the project.
Local contributions included $575,000 from the City of Lockport, which Mayor Steven Streit said was well worth it. The city has been transformed by the addition of I-355, and now this new trail section will also improve the quality of life for residents, he said. In the past, bicyclists had to bike down the shoulder of Farrell Road and risked getting "clipped" by cars, he explained. But this new path and future connections has made biking much safer.
Rachel Ventura, vice president of the Forest Preserve's Board, said connections that the District is making with its many trails allows people to enjoy nature in a quiet moment.
"And that quiet moment allows reflection, and it allows people to find the best version of themselves," she said. "And any time our government dollars are helping people live their best versions of themselves and their best lives, I think it's tax dollars well spent."
SUBSCRIBE TO OUR YOUTUBE CHANNEL
Tollway partnership
The trail, which also includes a pedestrian tunnel under Bruce Road, was envisioned more than 25 years ago as planning for Veterans Memorial Tollway (Interstate 355), was taking place. The Tollway provided a 15- to 20-foot-wide corridor for portions of the path.
Cassaundra Rouse, executive director of the Tollway, congratulated the Forest Preserve District on the project's completion.
"You've done a great job building this beautiful new trail that's perfect for biking, rollerblading, running, hiking – and in the winter months – cross-country skiing and snowshoeing," she said. "We are very happy to have played a role in supporting this accomplishment that will benefit residents for generations to come."
The intergovernmental agreement with the Tollway that led to the path also provided mitigation funding for the Forest Preserve's largest wetland, prairie, stream and habitat reconstruction at Hadley Valley, said Ralph Schultz, the Forest Preserve's executive director.
In the future, Veterans Memorial Trail will be extended north from 159th Street to an existing section of Veterans Memorial Trail in DuPage Township. That section of trail travels 3.26 miles east from 135th Street in Romeoville to I-355. From I-355, the path travels north 1.47 miles to Internationale Parkway in Woodridge. Eventually, the new trail section in Homer Township will be extended south to Route 6 in New Lenox near Silver Cross Hospital.
"We believe that a focus on connecting our forest preserves will ultimately provide a regional trail network that will reach into all of our communities and provide access to nature for everyone," Schultz said.
"Once completed, the Veterans Memorial Trail will provide direct connections to residents in Will, DuPage and Cook counties to our collective natural and cultural resources, civic and commercial areas, our communities, and our neighbors, friends and families."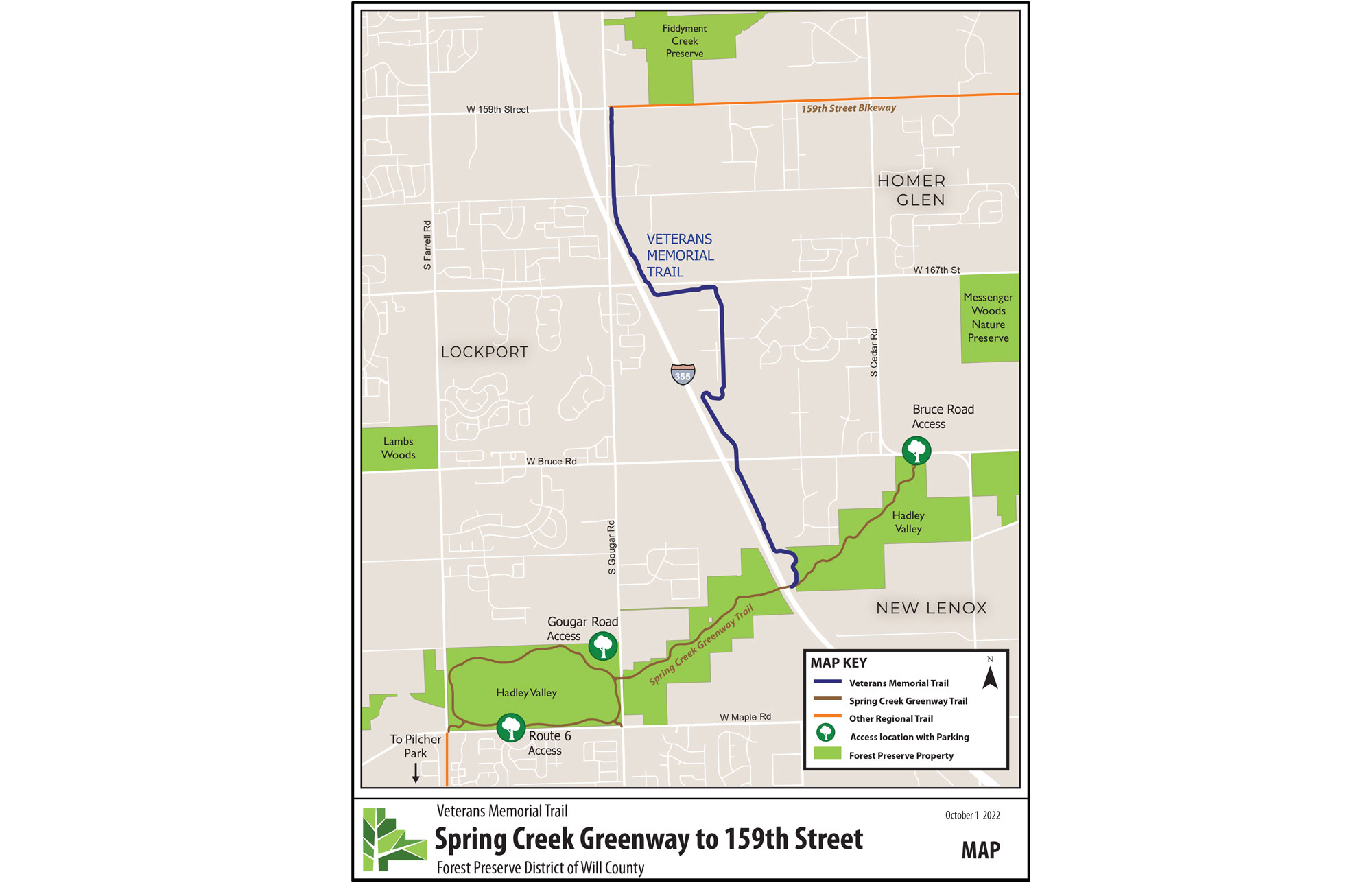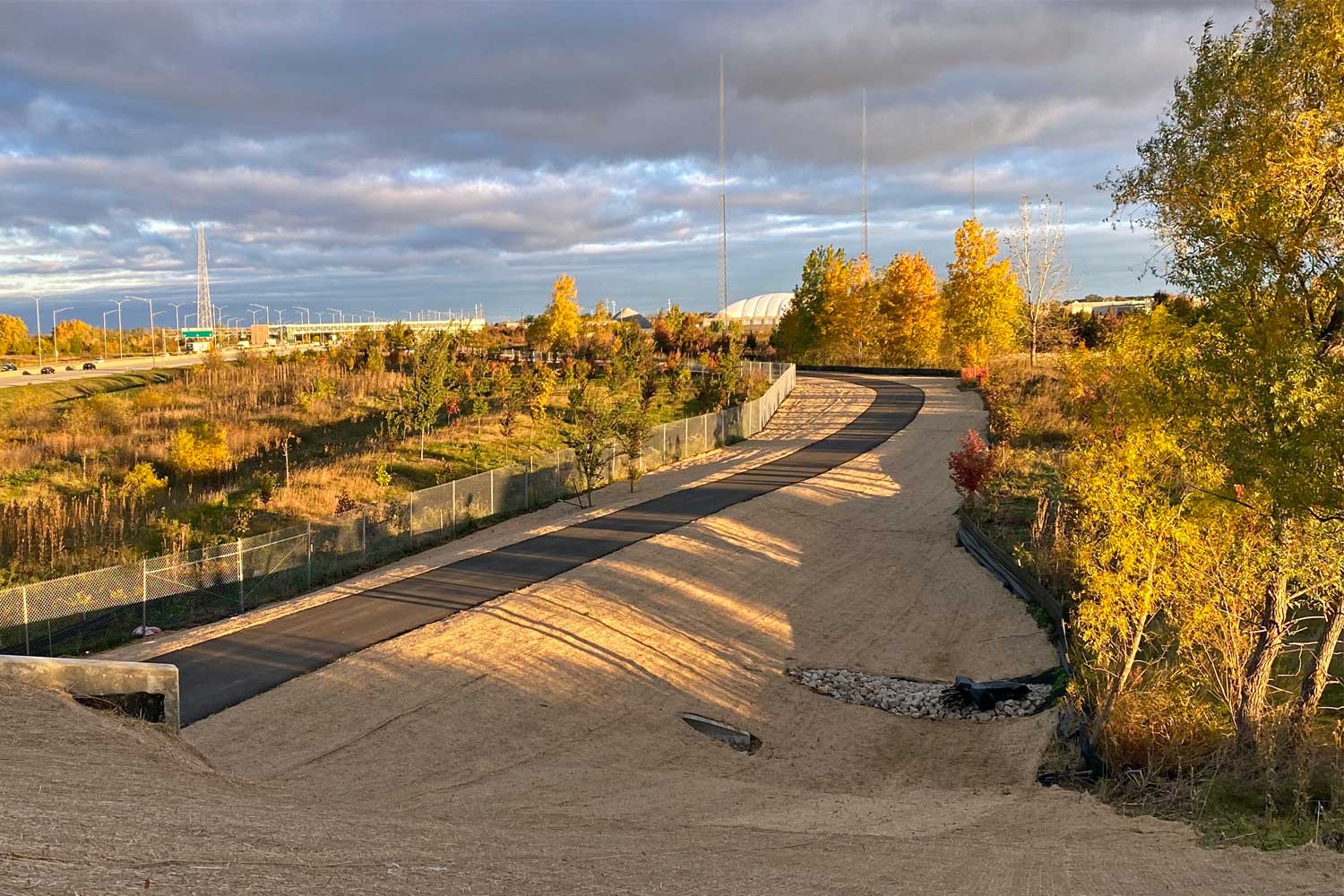 (Photo by Chad Merda)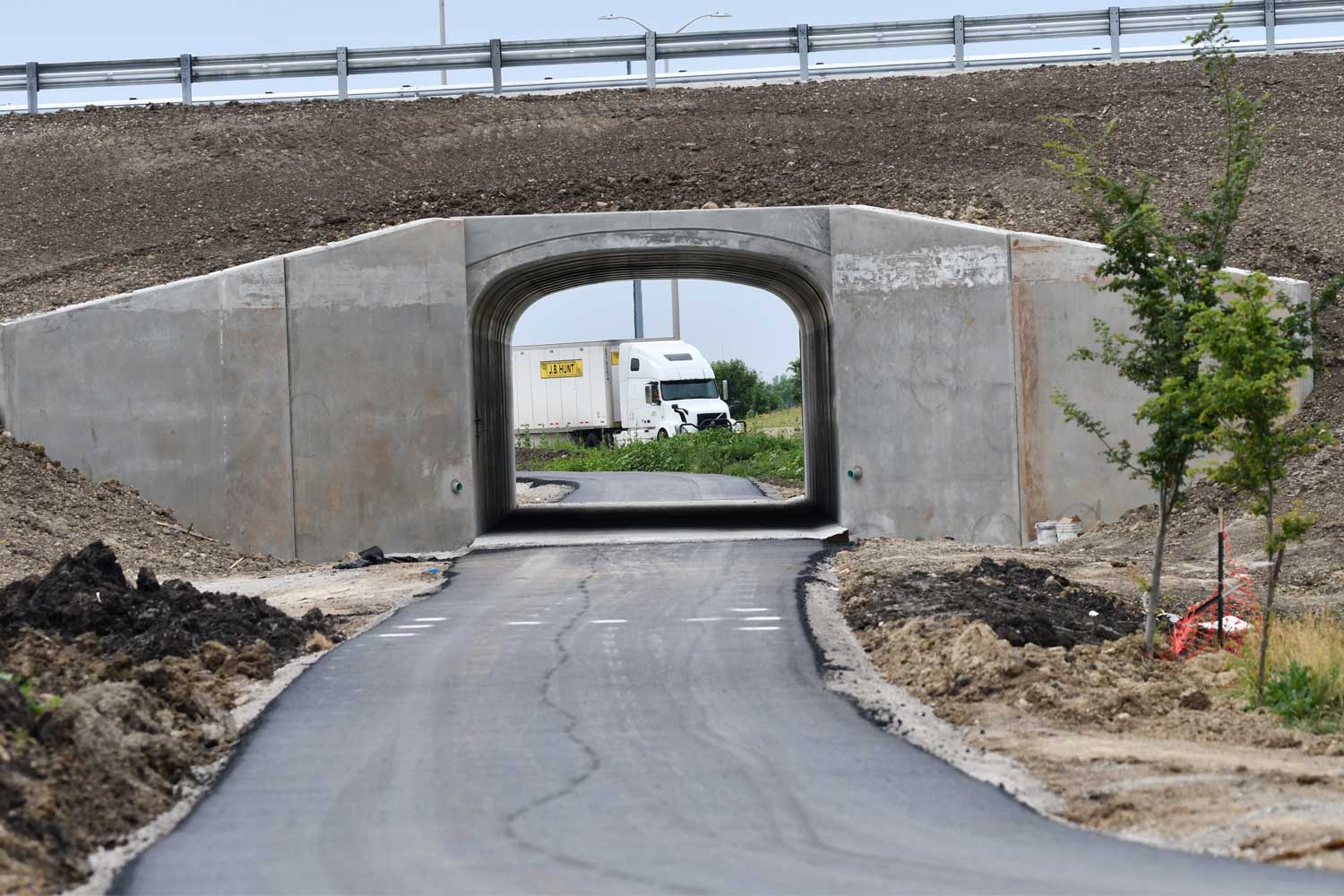 (Photo by Anthony Schalk)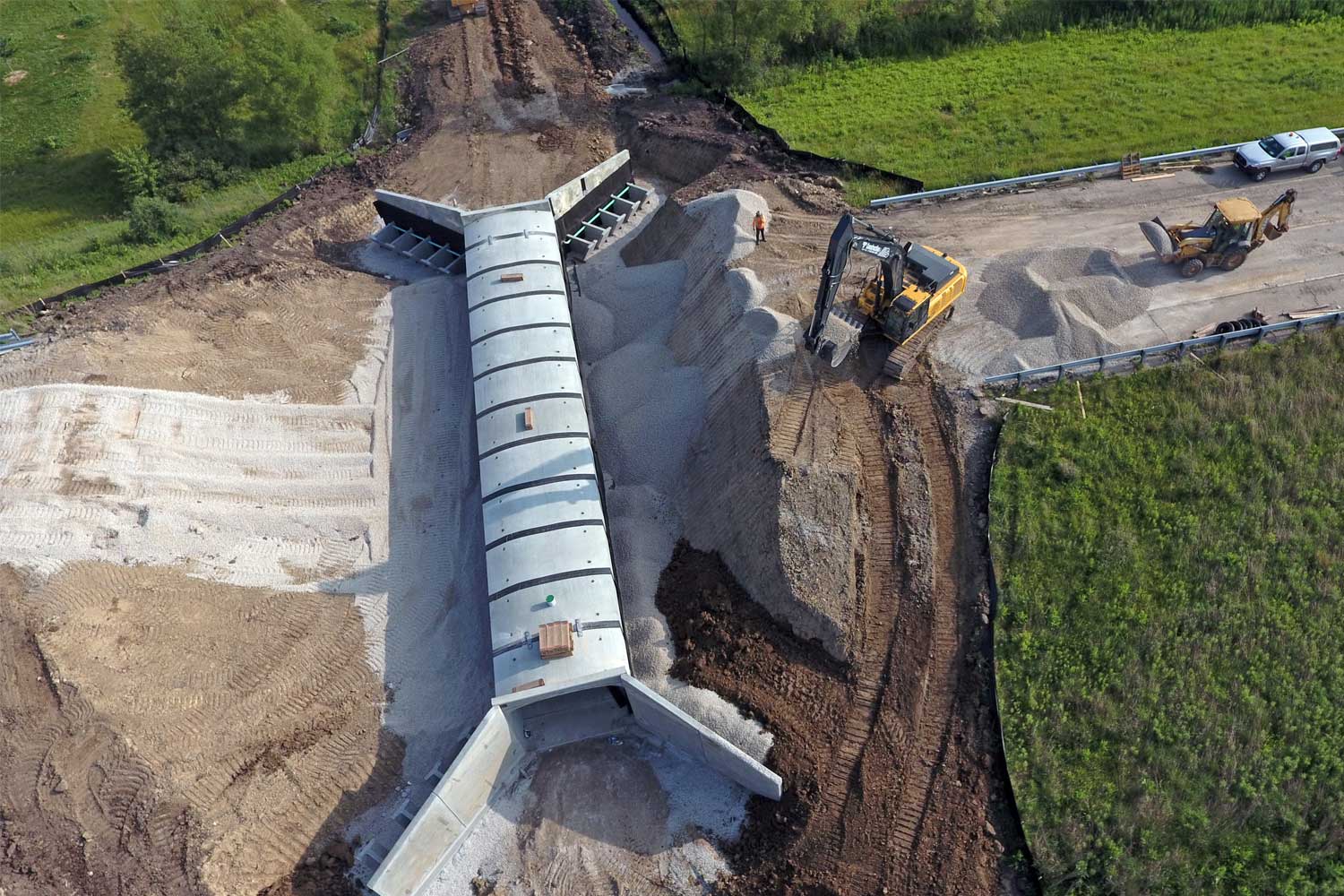 (Photo by Chad Merda)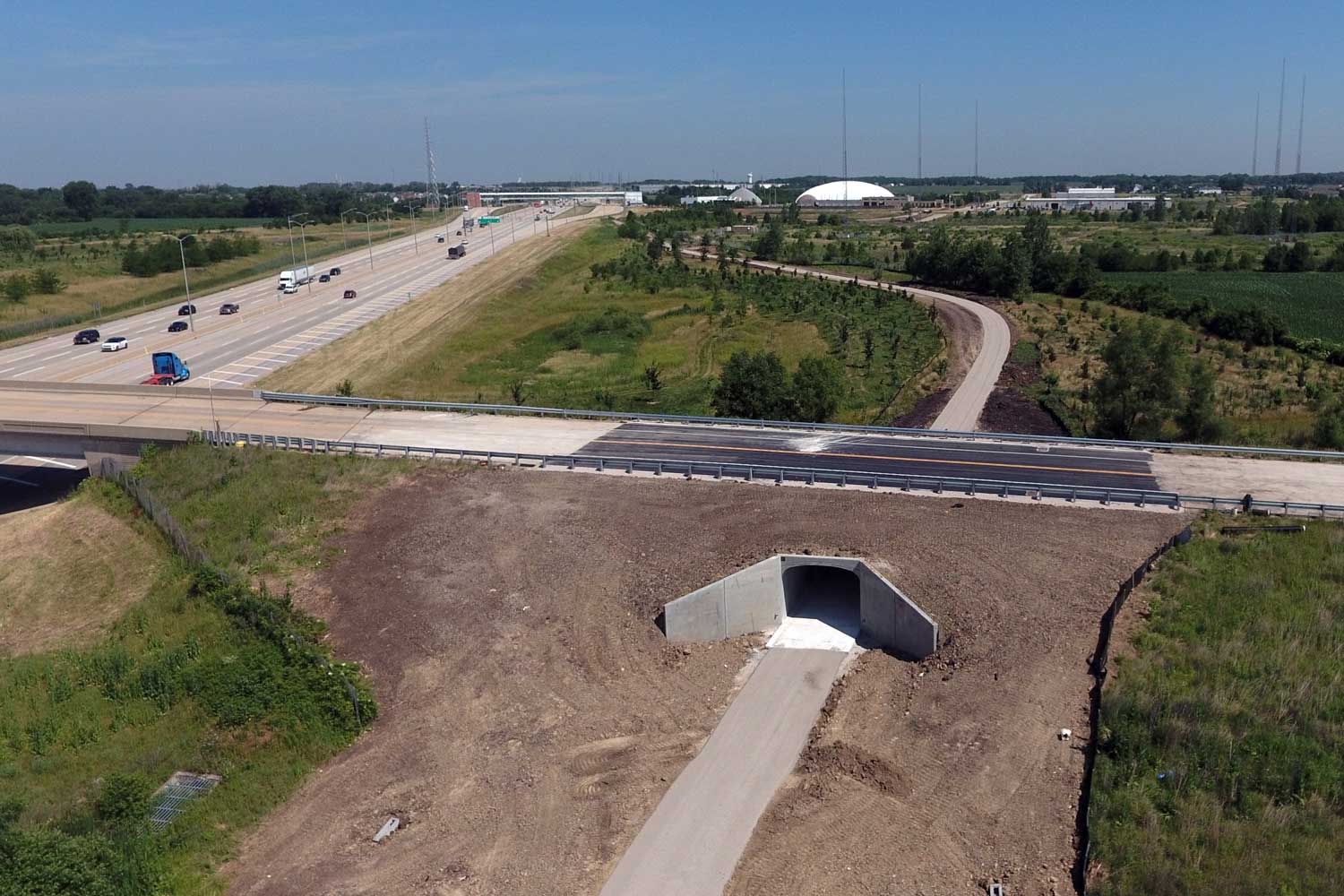 (Photo by Chad Merda)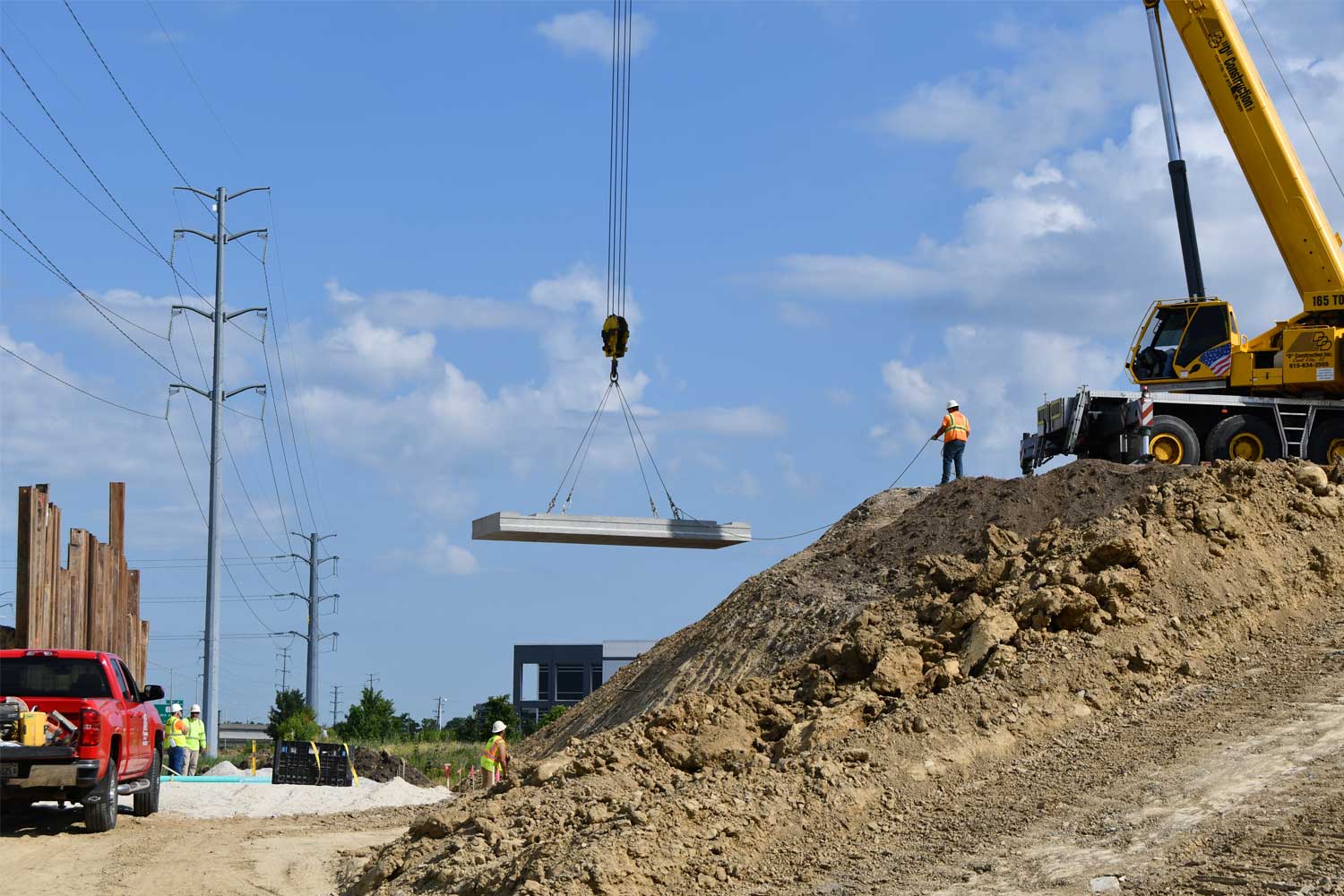 (Photo by Chad Merda)
(Photo by Chad Merda)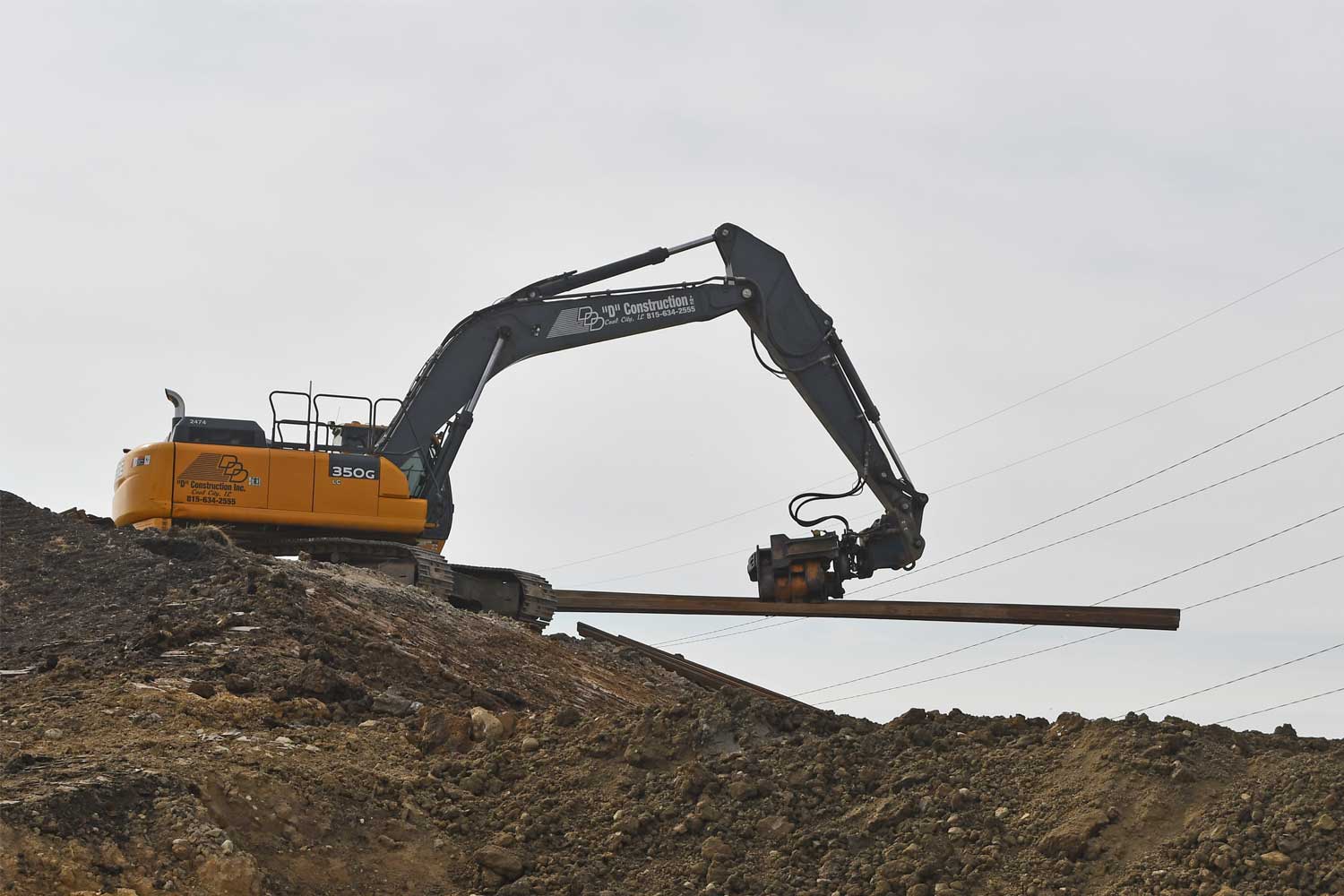 (Photo by Chad Merda)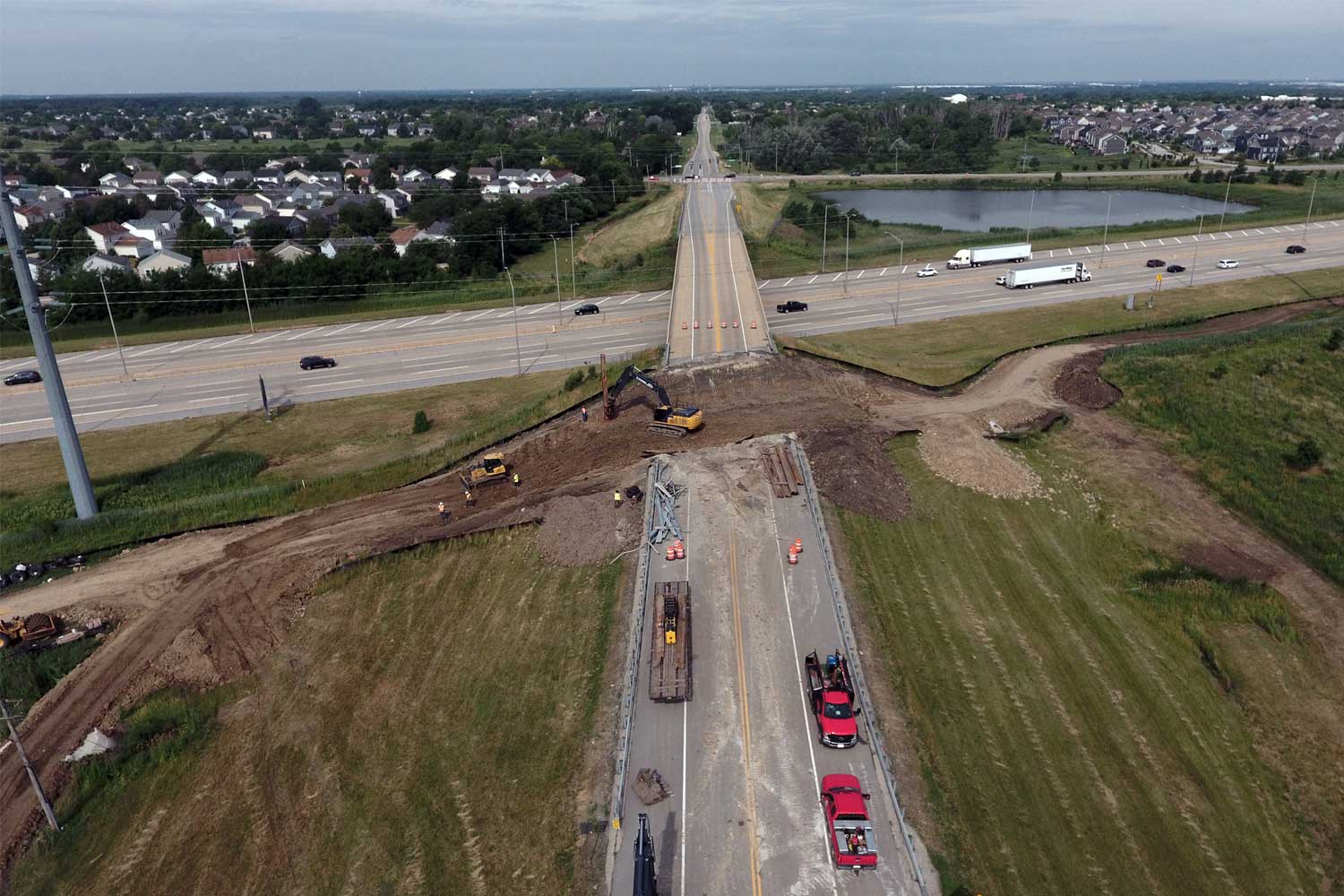 (Photo by Chad Merda)
(Photo by Anthony Schalk)