Tune in to June's 'Buzz' for the scoop on pollinators, composting and McKinley Woods
6/17/2022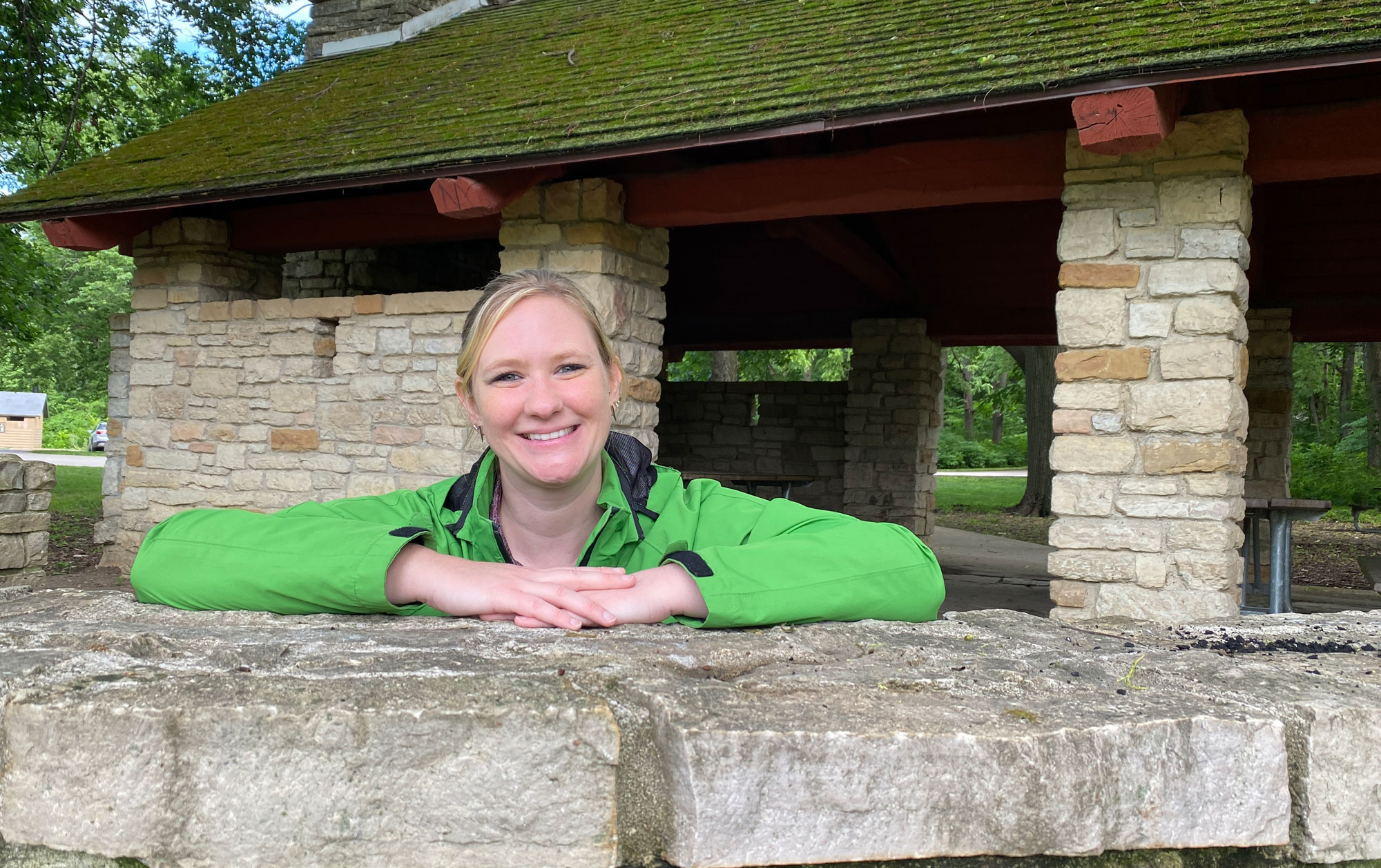 June's episode of "The Buzz," the Forest Preserve District's monthly nature show, focuses on the importance of pollination and pollinators, the many facets of McKinley Woods and a quick guide to composting at home.
The show will air at 8:30 p.m. Wednesday, June 29, on the Forest Preserve's Facebook and YouTube pages. It also will air at 9 p.m. Friday, July 1, on WJYS TV, courtesy of funding from The Nature Foundation of Will County. Local cable stations also carry the show in Joliet, Naperville, New Lenox, Romeoville and Tinley Park.
Bees do it, but so do other species
While bees get most of the attention when people discuss pollination and why it is so important, program host Suzy Lyttle said she will detail other species that also get in on the act.
"Bees get a lot of the credit but so many more critters are involved including butterflies, moths, flies, beetles, ants and hummingbirds," said Lyttle, who is a Forest Preserve program coordinator.
Lyttle will give tips about attracting pollinators to your yard, no matter how big or small.
"I personally do not have a yard but have a small little plot and deck that I have filled with natives and am always excited about what even just a few plants can do," she said. "You don't need much space to create your own pollinator patch."
Magnificent McKinley
The show's second segment features McKinley Woods in Channahon.
"This preserve has a little bit of everything," Lyttle said.
Exhibit updates are underway at the preserve's Four Rivers Environmental Education Center. And the site also has a campground, kayak launches, shoreline fishing, and an intriguing history. Lyttle said she will provide information on how the preserve once housed a camp that was home to the Civilian Conservation Corps, German prisoners of war and a Forest Preserve family.
A bit of composting advice
Finally, Lyttle will urge you to "take your trash game to the next level" via composting during a Buzz Bit that describes how easy this activity can be.
"I always thought compost was stinky and moldy and a lot to handle but now I feel that I understand it better," she said. "It is so fun to watch the transformation from table scraps to free, nutrient-rich soil. And it makes me think, 'Why isn't everyone doing this?'"
View all episodes: