Go on a wild goose chase with our Take It Outside app challenge
1/22/2023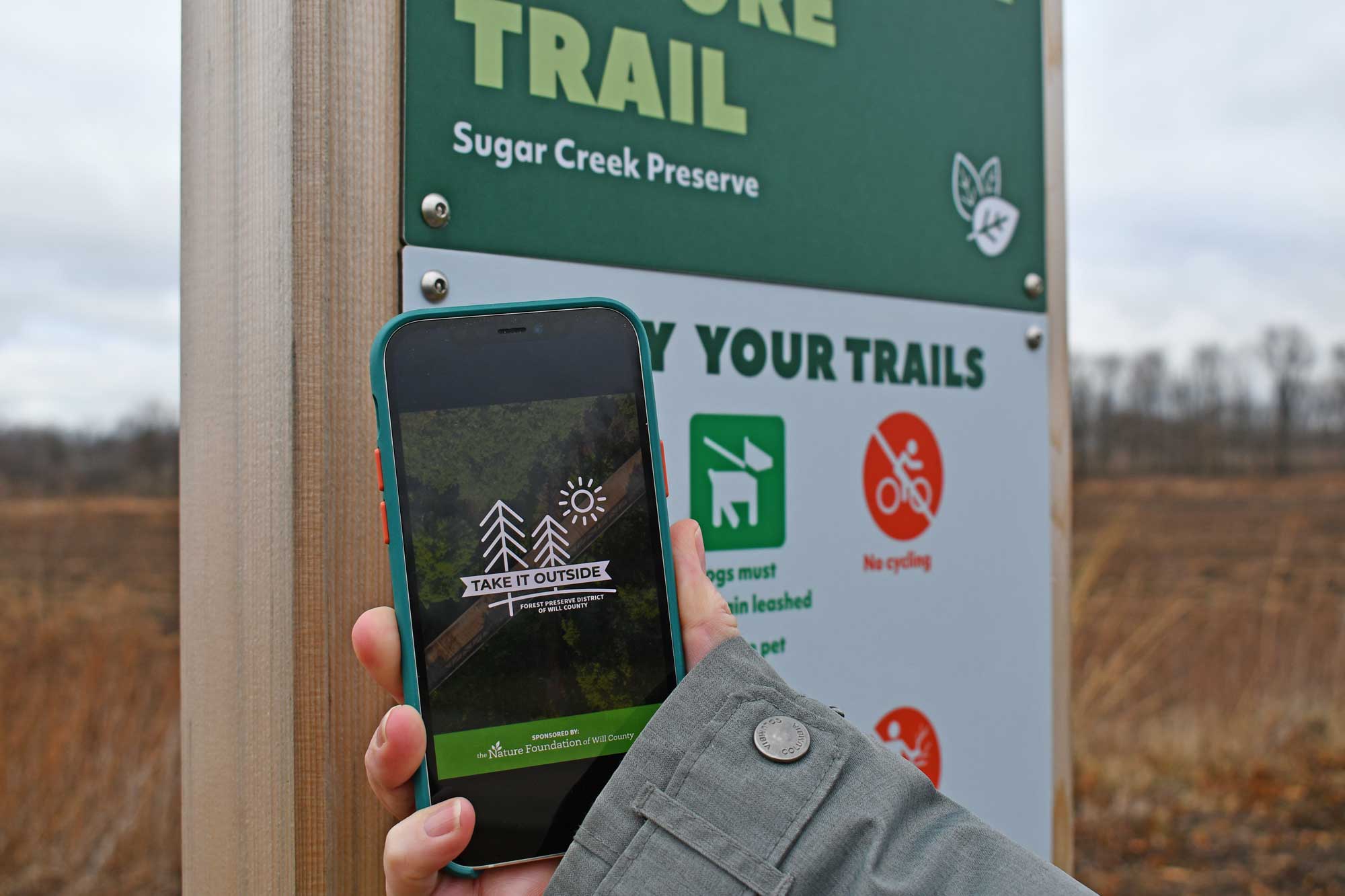 We're flipping the script on what a wild goose chase can be like, striving to make it a fun and engaging experience for people of all ages.
As part of the Forest Preserve District's Take It Outside campaign, an interactive challenge using the Goosechase app will have you traversing the county, hiking trails, exploring preserves, soaking in some amazing scenery, and answering trivia questions, all while earning points along the way. Each week, 10 missions will be added to the challenge via Goosechase, and participants can complete as many as they like. Some missions will be time sensitive, but most can be completed any time from when they go live until the end of the challenge on Dec. 31. But remember, the sooner you start, the better chance you will have to collect more points which will put you in the running to be one of the challenge winners.
To make sure your goose chase is successful, we'll help point you in the right direction with both photo clues and links to stories for each mission.
How do you get started? It's easy.
Log in. New to Goosechase? Sign up for an account. It's free to use.
Search for the experience using the code 6DW83B or by name, the Take It Outside Challenge.
Create a profile.
Lastly, set yourself apart with a name and, if you choose, a photo. Please keep in mind that inappropriate usernames or profile photos are not allowed and could result in participants being removed from the challenge.
Once you get started, see how you rank on the leaderboard, because it pays to rise to the top. Once the challenge concludes at the end of the year, the top three point earners will get prizes in the form of MasterCard gift cards: $500 for first place, $250 for second place and $150 for third place. Each month, we'll randomly select individuals who completed any of the missions to receive a prize, which will be mailed. All winners will be contacted via direct message in the Goosechase app as well as through the email address provided when signing up; winners will have 48 hours to respond to receive their prize. Failure to do so will forfeit the prize, and a new winner will be selected. Winners will be notified of how and when they will receive their prize.
"The goal of this challenge is to help nudge people in the right direction to 'take it outside' and reap the many benefits of being in nature. We also want to raise awareness of the vast amount of Forest Preserve open space just waiting to be explored," said Chad Merda, the Forest Preserve's digital communications manager. "Hopefully this will tap into the competitive nature of people and encourage those who may never have visited some of our preserves to check them out and maybe find a new favorite spot."
Funding for this campaign is provided by The Nature Foundation of Will County.