Take a trip to Lake Chaminwood and learn some photo tips with 'The Buzz'
6/22/2023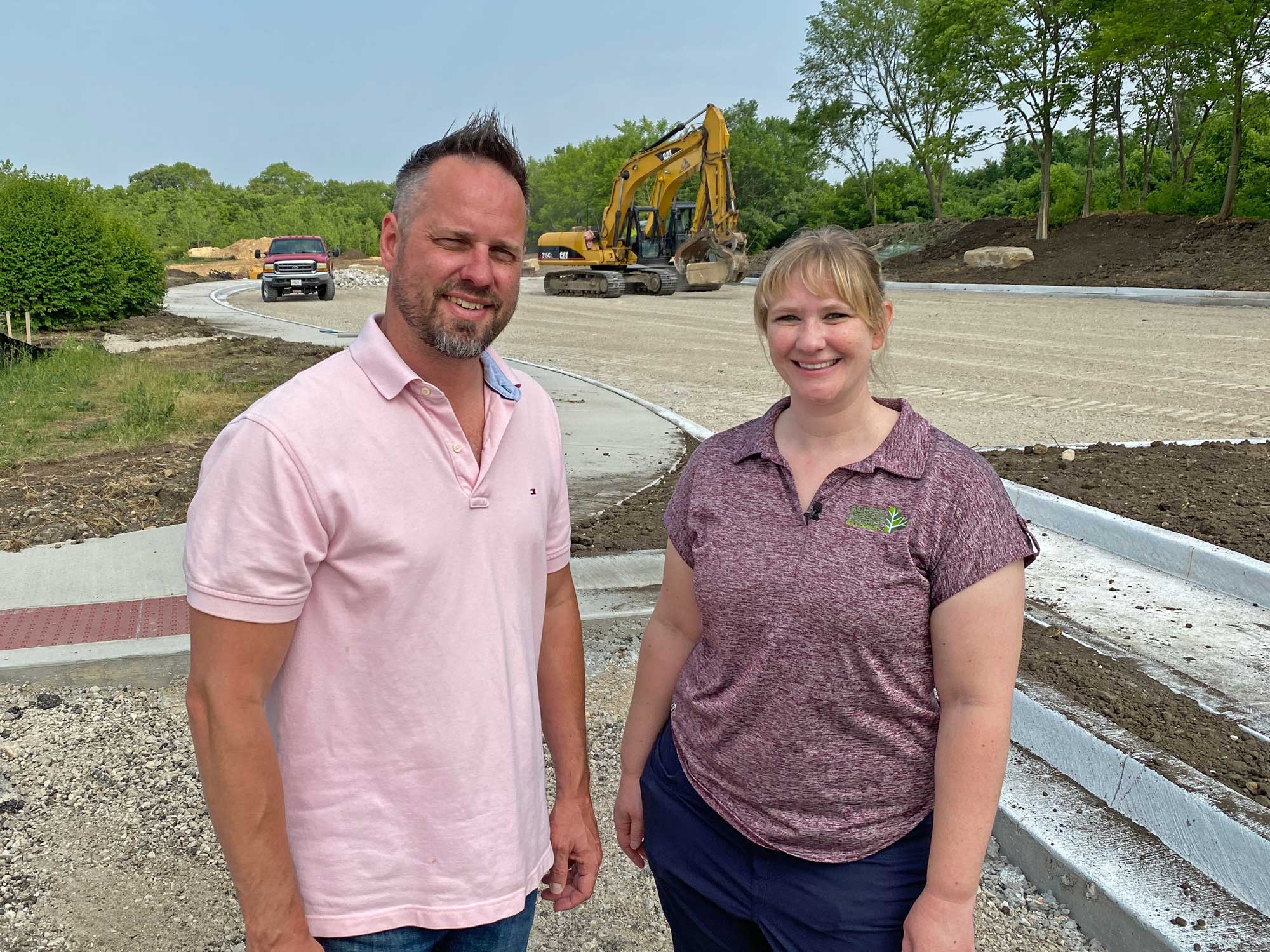 June's episode of "The Buzz," the Forest Preserve District's monthly nature show, heads to the newly renovated Lake Chaminwood Preserve and gives viewers tips on taking pictures in the preserves.
The show will debut at 8:30 p.m. Wednesday, June 28, on the Forest Preserve's Facebook and YouTube pages. The episode also can be viewed at 9 p.m. Friday, June 30, and 11 a.m. Saturday, July 8, on WJYS TV, courtesy of funding from The Nature Foundation of Will County. Additionally, "The Buzz" airs on local cable stations in Joliet, Naperville, New Lenox, Romeoville and Tinley Park.
"Buzz" program host , Suzy Lyttle, chats with Matt Novander, the Forest Preserve's chief landscaper, in the show's first segment. The Lake Chaminwood Preserve visit took place before the site reopened on Thursday, June 22, with most of the phase one improvements completed.
The parking lot has almost tripled in size, which was a much-needed improvement for the popular preserve located near Channahon. And progress is being made on the new accessible kayak and canoe launch, which should be completed in about a month.
"Kayaking is my favorite summer activity because I feel instant peace when I float on the water, especially at Lake Chaminwood," Lyttle said. "Due to its clear waters, you can clearly see fish and other wildlife."
The new kayak and canoe launch has many features that will make it easier for paddling enthusiasts, especially those with mobility issues, to get in and out of their vessels, Lyttle explained.
"Matt also talks us through the next phase of the project, which will include new fishing piers that will give new access to different sides of the lakes," said Lyttle, who is a program manager for the District.
In the second segment of the show, Lyttle will talk about nature photography, which is one of her favorite hobbies.
"I got into nature photography to help ID the creatures I would see on my travels," she said. "Because most cell phones now feature excellent cameras, it is easier to dabble in this creative outlet. I will give viewers a crash course on composition that will help take their photo of a caterpillar and turn it into more of a story."
She also will give tips on playing with angles, photo lighting, and the rule of thirds, which can make a quick impact on your everyday photos.
"We will also talk about tips for taking photos of landscapes, flora and fauna," she said. "The biggest takeaway is just getting outside and trying it all out!"
View all past episodes: