October 'Buzz' highlights spooky creatures and fall colors
10/20/2023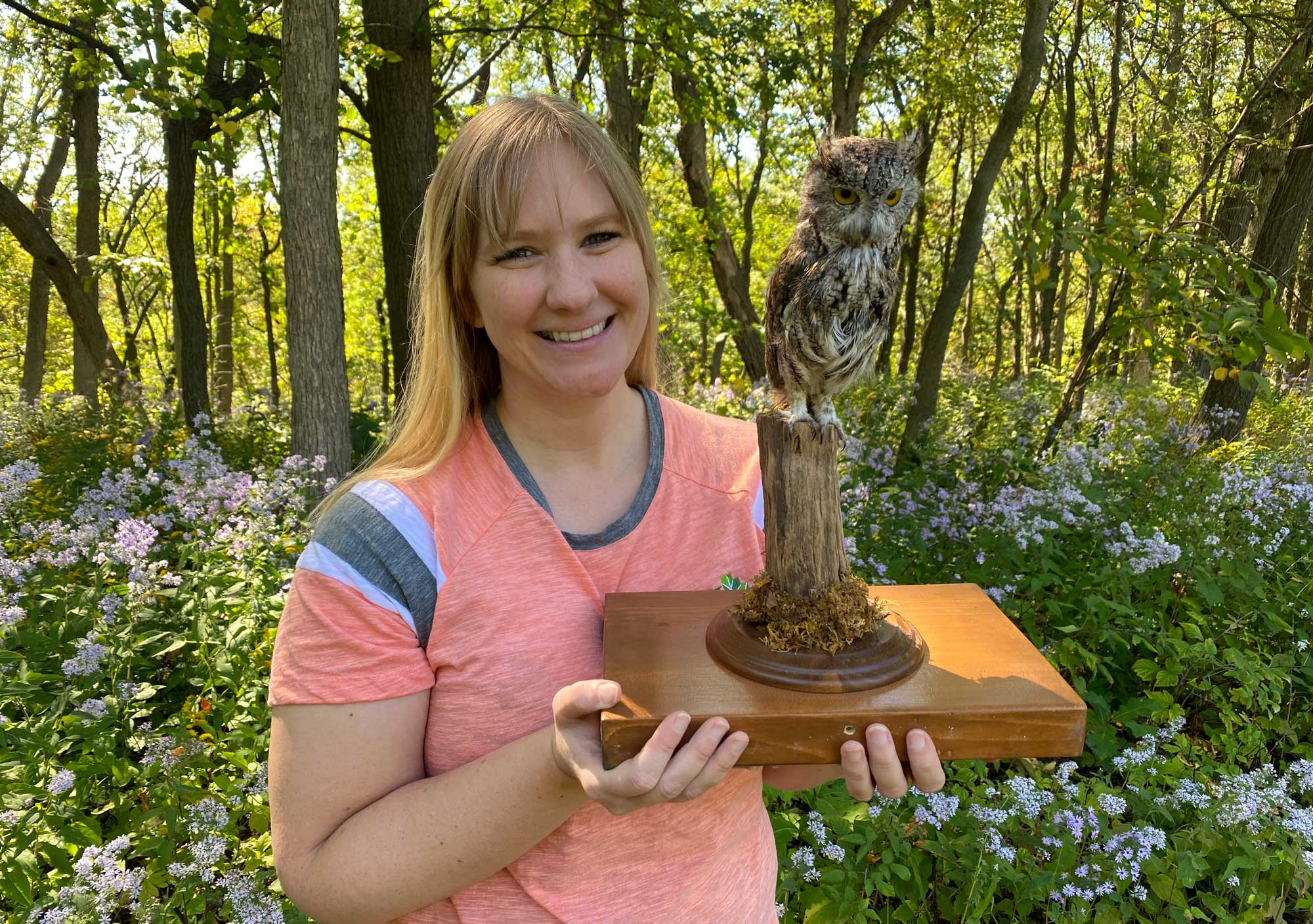 October's episode of "The Buzz," the Forest Preserve District's monthly nature show, hits the highlights of the season with creepy creatures and fall colors.
The episode will debut at 8:30 p.m. Wednesday, Oct. 25, on the Forest Preserve District's Facebook and YouTube pages. The show also can be viewed at 9 p.m. Friday, Oct. 27, and 11 a.m. Saturday, Nov. 4, on WJYS-TV, courtesy of funding from the Nature Foundation of Will County. Additionally, the monthly show airs on local cable stations in Joliet, Naperville, New Lenox, Romeoville and Tinley Park.
"Buzz" program host, Suzy Lyttle, who is a Forest Preserve program manager, said around Halloween, spiders, crows, owls and more are the spooky species of the season.
"It really intrigues me to wonder why these animals are the mascots of all things spooky," Lyttle said. "During the episode, we will discover their lore from death omens, witches, and being voices of the dead. But we will also learn why they are so important to the ecosystem and really nothing to fear at all. The more you know, the less spooky things really are."
In the show's second segment, Hammel Woods will be in the spotlight.
"This preserve is a must see during the fall," Lyttle said. "This forested preserve has beautiful trees that feature peak autumn colors right around now. Also, Hammel Woods provides peaceful views of the DuPage River that will instantly melt stress away."
The "Buzz" segment also will let viewers know about all the fun ways to enjoy the preserve.
"There's so much to do at Hammel with paved and natural trails, campgrounds and a dog park," Lyttle said. "It's a place that really ties the episode together because you may see all the spooky things we'll talk about while exploring!"
View all past episodes: