Spring Ninety-fiver finishers are cruising through the challenge
5/10/2022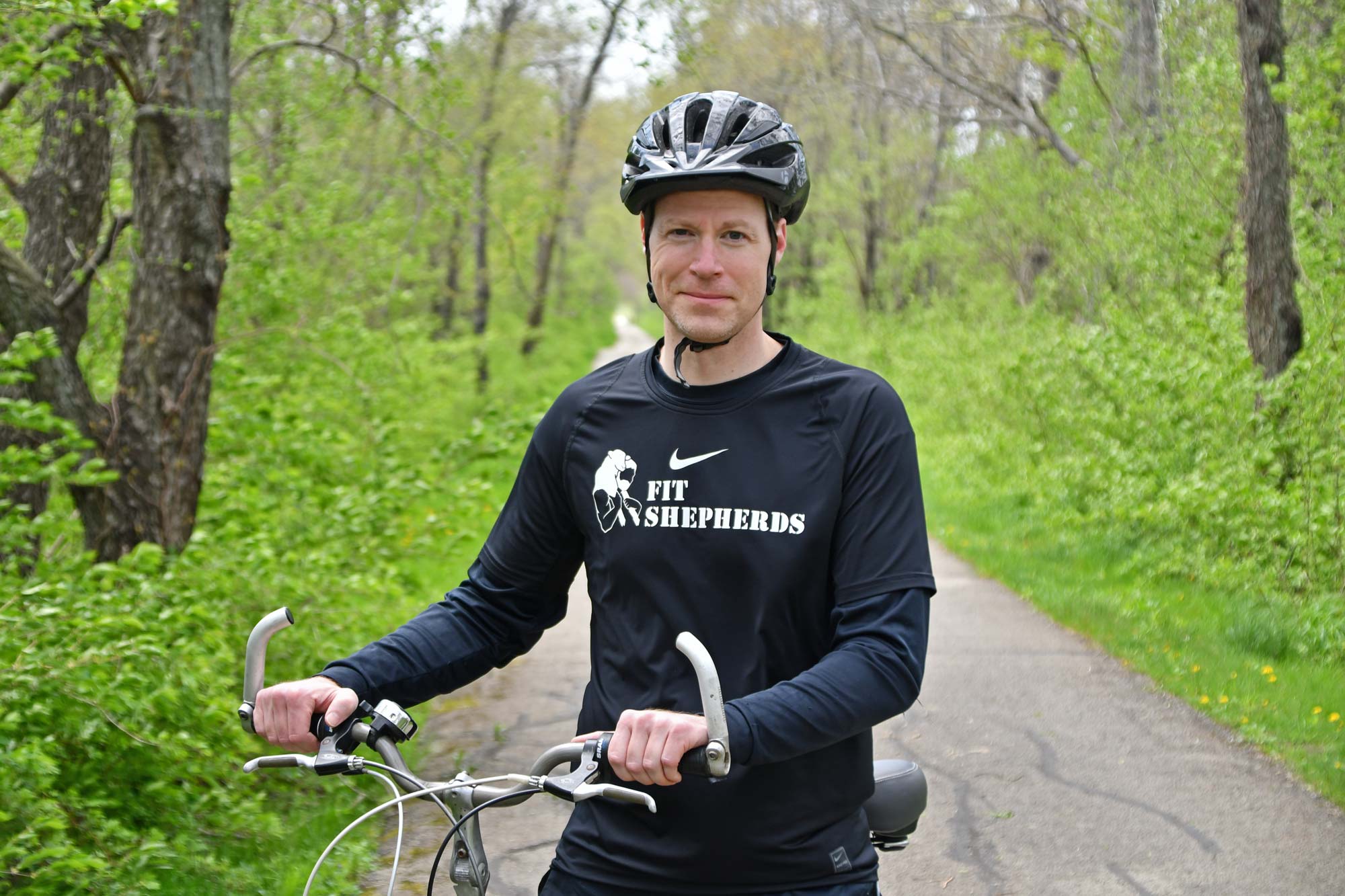 Dan Draus of New Lenox loves to ride his bike to tennis matches, libraries, local concerts and church on Sundays.
So, when he saw a sign announcing the Forest Preserve District's Spring Ninety-fiver Challenge, he thought, "Oh jeez, I could do that easy."
While he wasn't the first to finish the Spring Ninety-fiver, he is among the first dozen or so to complete the challenge, so far. The program requires participants to complete 95 miles on Forest Preserve District trails by June 30. The challenge, which was created to celebrate the Forest Preserve's 95th anniversary, began March 1.
Draus said he likes saving on gas costs when he opts for pedal power, but his main objective for riding his bike is to stay fit.
"It forces me to exercise, especially as you get older – middle age," the 47-year-old said. "You get older and your metabolism starts to slow down and you have to stay in shape and you don't want to gain weight."
He started riding his bike more when he moved to the village in 1998 and saw the Old Plank Road Trail near his home.
"I ride my bike at least two or three days a week," he said. "It's a way to get out and stay sane through exercise. It's a mental health thing, too."
Now that he has completed the challenge, Draus said he will continue to ride.
"I enjoy the trails and I think it's a neat opportunity for anybody in the community to (take part)," he said.
Other participants also have been happy to complete the challenge.
On his mileage submission form, James Skrabel of Plainfield said he saw the sign announcing the program at Hammel Woods.
"Since I walk the trail almost every day, I said why not challenge myself. I read the guy from Bolingbrook did it in 20 days. I challenged myself to do it in 30 days. I started April 6 and finished today May 2. Another personal goal was to do an even 100 miles. I'm glad I was able to achieve both goals."
Kenneth Arnold of Romeoville said he walked or biked 271 miles in March and April, but not all of it was on Forest Preserve trails, which is required for the program. Even so, he easily completed the required 95 miles on District trails.
He used the Centennial Trail, DuPage River Trail, I&M Canal Trail, Old Plank Road Trail and the Wauponsee Glacial Trail.
"I also discovered the Spring Creek Greenway Trail which is a trail I probably wouldn't have even known about without this challenge," he said in an email.
And finally, Deena Hillman of Joliet, said she really appreciated the challenge.
"This was so good for the soul!" she wrote in her mileage summary. "I discovered places I've lived by but never had explored. Thanks, I intend to keep it up beyond the 95!"
Don't forget the challenge continues through June 30. There is still plenty of time to join or to finish. Registration is not required. Record your mileage on an app. Runkeeper is recommended. Or you can use the online form or a downloadable paper submission log, and submit your data when you complete the 95 miles.