Sign up for a Volunteer Morning to help maintain Will County's preserves
9/19/2022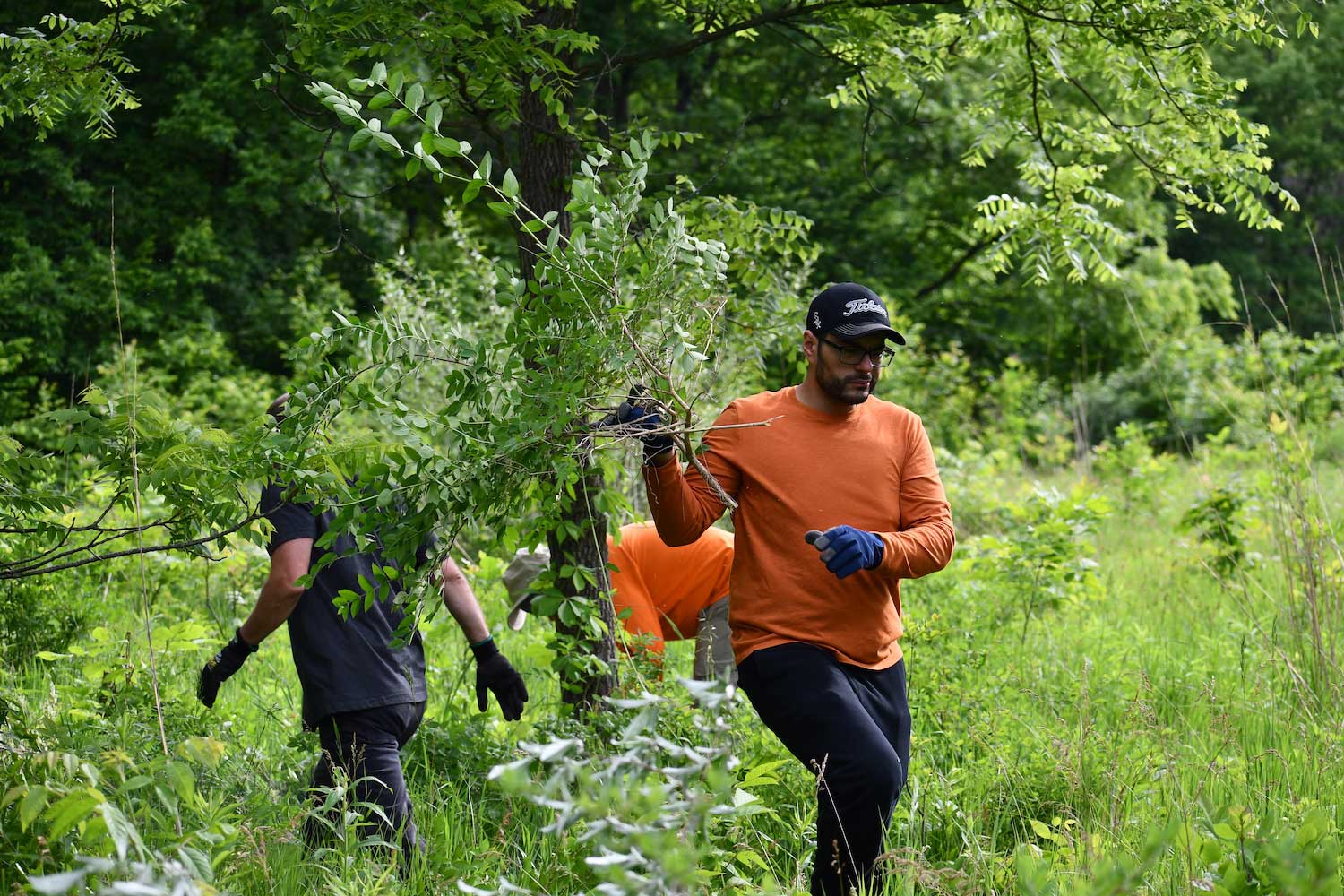 A Forest Preserve District volunteer opportunity is coming to your neck of the woods, so consider spending some time pitching in to help the preserves remain healthy.
The Volunteer Morning program schedule has been released for October through December (see below). During the programs, volunteers will join staff from the Forest Preserve's conservation department for preserve restoration activities.
"Because each preserve is unique, so is the management plan," said Emily Kenny, the Forest Preserve's volunteer services supervisor. "Some preserves can be visited year-round, while others are best worked on during specific seasons or conditions. No matter where you live in the county, each quarter we try to have an opportunity near you."
October's schedule includes two seed collection events.
"Since not all plant species have viable seeds at the same time, we offer seed collection events at different locations to get the best diversity," Kenny said. "This is in addition to our usual brush control."
In November, most volunteer programs are held on the weekends because that is prescribed burn season and burns take place on weekdays. And in December, Kenny said there will be a burn pile going to help keep everyone warm, but she still recommends bundling up in layers of warm clothes.
Fourth quarter Volunteer Morning schedule
Unless otherwise noted, programs are from 8 a.m. to noon, recommended for ages 10 or older and they involve brush removal. Here is the schedule:
October
Sunday, Oct. 2: Keepataw Preserve near Lemont
Tuesday, Oct. 11: Goodenow Grove Nature Preserve in Crete Township; 10 a.m.-1 p.m.; seed collection; ages 6 or older
Thursday, Oct. 13: Hickory Creek Preserve – LaPorte Road Access in Mokena
Sunday, Oct. 16: Joliet Junior College in Joliet
Tuesday, Oct. 18: Raccoon Grove in Monee Township; 10 a.m.-1 p.m.; seed collection; ages 6 or older
Thursday, Oct. 27: Hickory Creek Barrens Nature Preserve in New Lenox Township
Saturday, Oct. 29: Hammel Woods – Route 59 Access in Shorewood

November
Thursday, Nov. 3: Evans-Judge Preserve in Custer Township
Sunday, Nov. 6: Rock Run Rookery Preserve in Joliet
Saturday, Nov. 19: Keepataw Preserve near Lemont
Saturday, Nov. 26: Hickory Creek Preserve – LaPorte Road Access in Mokena

December
Tuesday, Dec. 6: Old Plank Road Trail at Wolf Road in Mokena
Saturday, Dec. 10: Lake Renwick Heron Rookery Nature Preserve in Plainfield
Thursday, Dec. 15: Monee Reservoir in Monee
Sunday, Dec. 18: Whalon Lake in Naperville
Bringing water and snacks is recommended. Space is limited, and registration is required. To get started, complete a waiver online. For questions, contact Kenny at 815-722-7364 or [email protected]
Participants younger than 16 must be accompanied by an adult. Please wear clothes appropriate for the weather, getting dirty and being near a fire for brush control events.