Section of Trail of the Old Oaks at McKinley Woods now closed
8/29/2023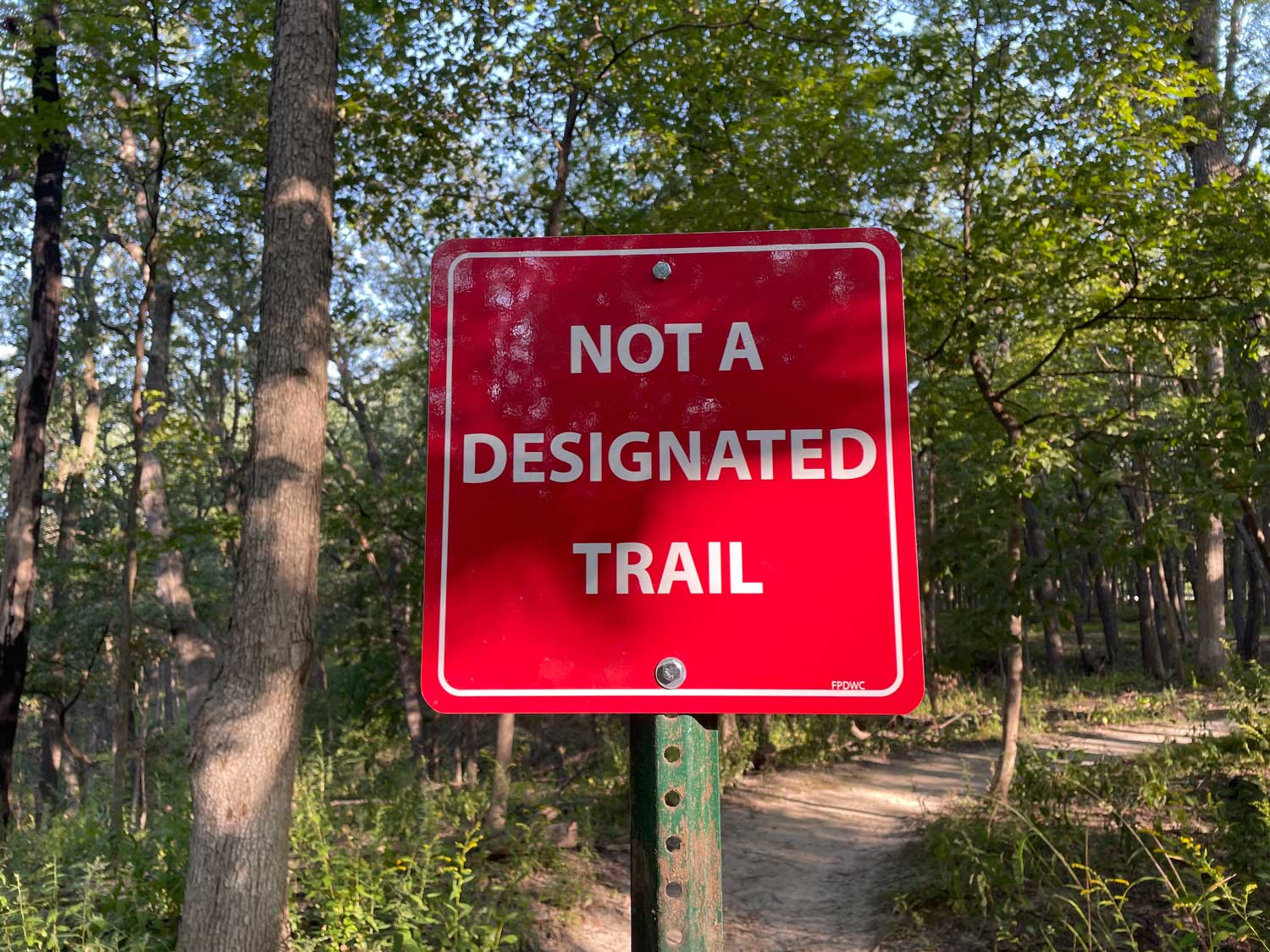 A section of the Trail of the Old Oaks, located at McKinley Woods – Frederick's Grove in Channahon, is now closed due to the decline of the surrounding forest canopy and trail erosion issues. The decision was made to close this 0.67-mile section of natural surface trail due to the safety concerns that these conditions might pose for trail users.
Erosion has exposed tree roots along the trail, and the decline of the forest in that area has resulted in fallen trees, with some trees leaning against others that directly align with the trail.
Signs indicating the closure have been posted. A 0.48-mile segment of the Trail of the Old Oaks will remain open. This section runs from the north parking lot at Frederick's Grove to the campground.