Save the dates: Forest Preserve announces 2023 event, exhibition schedule
12/15/2022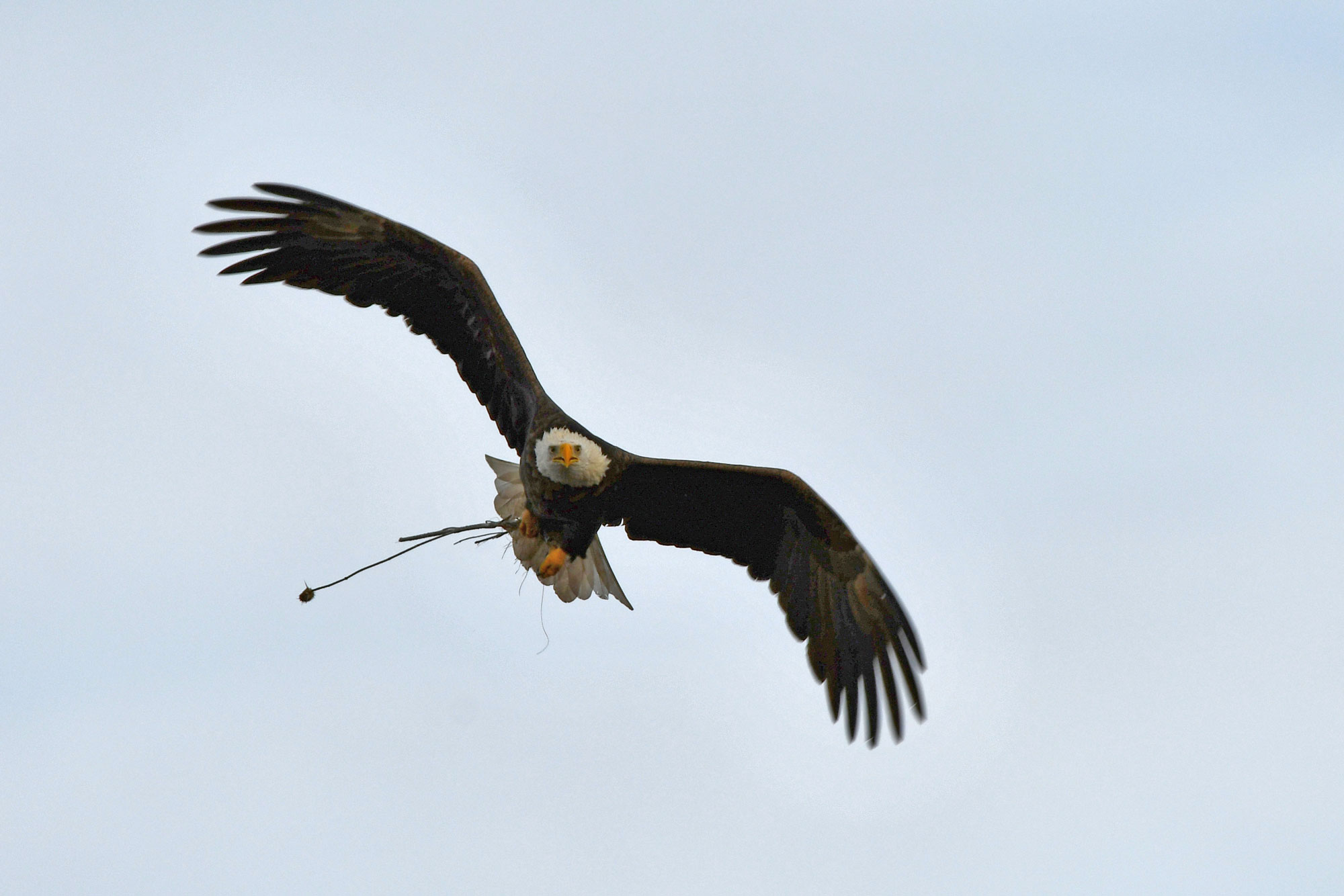 As 2022 draws to a close, it's time to look ahead to all the fun you can have with the Forest Preserve District and its many events and exhibitions in 2023.
To help make your planning easier, the Forest Preserve has released its 2023 Events and Exhibitions schedule.
The year kicks off with Eagle Watch in January and ends with an exploration of the color yellow with a "Golden Opportunity: Botanical Illustration" exhibition. In between, Forest Preserve visitors will be treated to food truck fare, an Earth Day festival, hummingbirds and pelicans, and a dip into the history of fly fishing tackle and more.
"This schedule has something for everyone," said public information officer Cindy Cain. "Our events are family-oriented and fun, and they also emphasize the importance of nature in our everyday lives."
The events will appeal to bird-watchers, anglers, history buffs and families looking for some old-fashioned fun, Cain added.
"And we are proud to be hosting unique traveling exhibitions from The Smithsonian Institution, The American Museum of Fly Fishing and Denver Botanic Gardens this year," she said.
While there are hundreds of smaller programs offered throughout the year, the special events and exhibitions are designed to entice more people to venture out to experience nature. Here is the 2023 schedule of events and exhibitions headed to a preserve or visitor center near you:
Eagle Watch: 11 a.m.-3 p.m., Saturday, Jan. 14, Four Rivers Environmental Education Center, Channahon. Hike to see soaring eagles, view live bird presentations, listen to Talon Talks, and grab a bite to eat at Lil' Deb's Mobile Eats.
Journey Stories Exhibition:10 a.m.-4 p.m. Tuesdays-Saturdays and noon-4 p.m. Sundays, Feb. 1-April 30, Isle a la Cache Museum, Romeoville. This Smithsonian Institution traveling exhibition explores how movement has shaped the nation, from the earliest settlers and native American displacement to the effects of transportation advancements on modern mobility.
Earth Day Festival: noon-4 p.m. Saturday, April 22, Hidden Oaks Nature Center, Bolingbrook. Learn how to shrink your carbon footprint by going green. The event features vendors, hands-on exhibits and campfire s'mores.
Migration Celebration: 10 a.m.-2 p.m. Saturday, May 13, Four Rivers Environmental Education Center. See live raptors and enjoy family activities as you celebrate the tiny travelers who rest and refuel at the preserves as they wing their way from South America to Canada.
Fun & Food Trucks: 5-8 p.m. Fridays, June 2, Whalon Lake, Naperville; July 7, Hammel Woods, Shorewood; and Aug. 4, Hickory Creek – LaPorte Road Access, Mokena. Enjoy an evening of food trucks, fun outdoor games and activities, and entertainment during this most delicious of events.
National Night Out: 5-7:30 p.m. Tuesday, Aug. 1, Monee Reservoir, Monee Township. Enjoy family activities, food and giveaways offered by local businesses and Will County police departments from Monee, Crete, Peotone and the Forest Preserve District.
World's Finest – Fly Fishing Tackle from the 1893 Columbian Exposition: Aug. 8-Oct. 31. Monee Reservoir. This exhibition from the American Museum of Fly Fishing features rods, reels, flies, photographs and books that highlight tackle makers of the past who exhibited at the Chicago World's Fair.
Hummingbird Festival: 1-5 p.m. Saturday, Aug. 19, Plum Nature Center. Watch as a certified bander captures, bands and releases hummingbirds. Attendees also will learn about pollinators from crafts and activities and be able to purchase native plants for sale.
Farmstead Frolic: 11 a.m.-3 p.m. Saturday, Sept. 16, Riverview Farmstead, Naperville. Visit the farm for some old-fashioned fun, tours of the buildings, a farmyard petting zoo and to find out about the significance of agriculture in Will County, past and present.
Pelican Watch: 10 a.m.-2 p.m. Saturday. Sept. 23, Four Rivers Environmental Education Center. Observe migrating pelicans as they gather on the rivers around this preserve site. Enjoy family-friendly activities, engaging exhibits and interactive stations.
Golden Opportunity – Botanical Illustration: 10 a.m.-4 p.m. Tuesdays-Saturdays, noon-4 p.m. Sundays, Oct. 15-Dec. 30, Four Rivers Environmental Education Center. Discover the magic of the science behind the color yellow and celebrate the long tradition of botanical illustrations. This bilingual exhibition features yellow plants and pigments in illustrations created by students and faculty of the Denver Botanic Gardens' School of Botanical Art & Illustration.
Mini-events and sponsorships
In addition to the larger events and exhibitions, many mini-events also will be offered, including a Triple Crown Challenge, fishing derbies at Hidden Lakes Trout Farm, a Surf and Turf concert at Monee Reservoir, Canines and Cocktails at a dog park and the ever-popular Woods Walk hiking challenge.
To find out more about these mini-events, check out the online Event Calendar, which lists two months of activities at a time and provides an online registration option.
Funding for Eagle Watch, Migration Celebration and Pelican Watch is provided by Alliance Pipeline, a joint venture of Enbridge and Pembina, with support from The Nature Foundation of Will County. The Foundation is sponsoring the Journey Stories, the Fly Fishing Tackle and the Golden Opportunity exhibitions.