Run your own race: Harvest Hustle kicks off Oct. 1
9/23/2022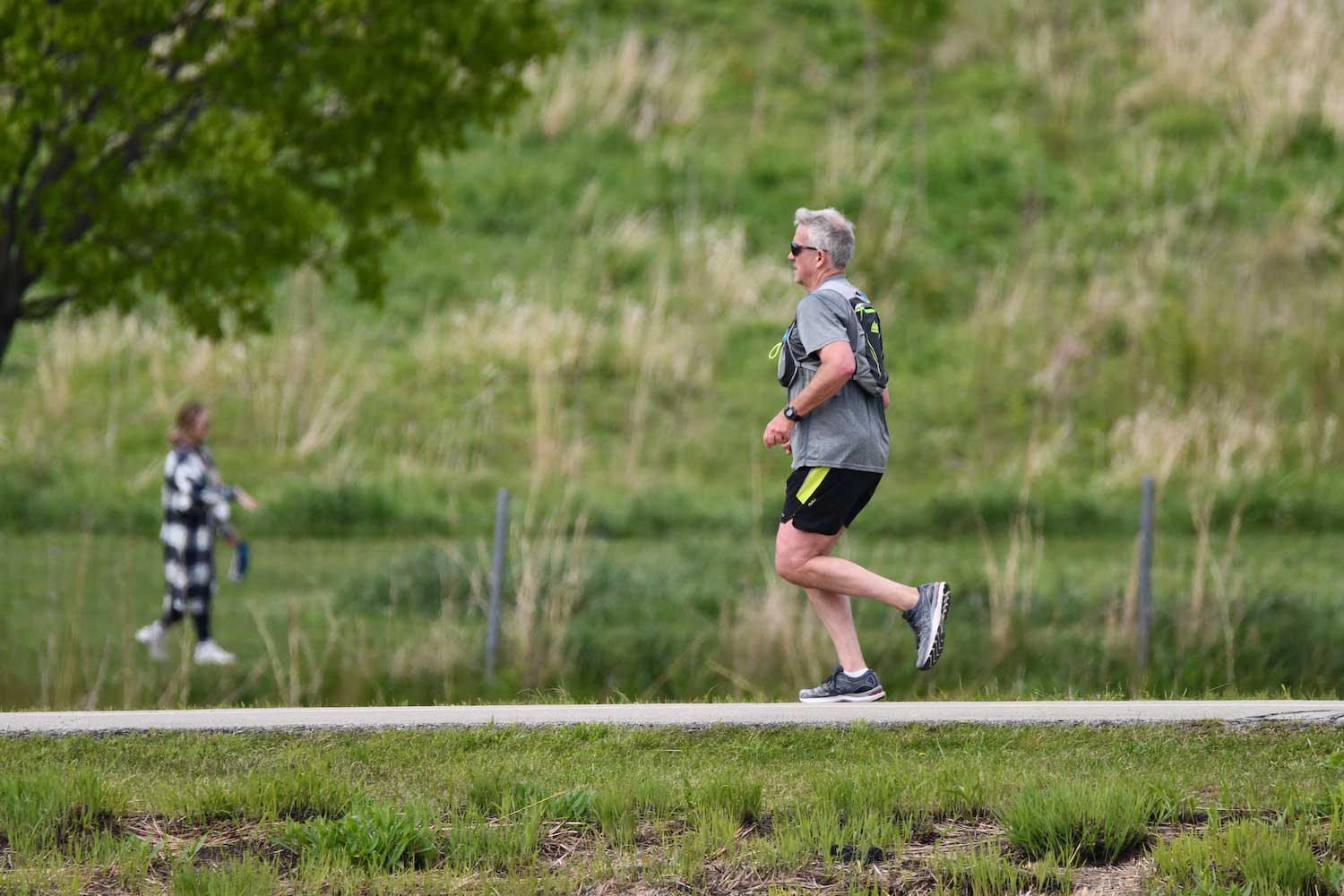 If you feel like running a 5K but don't want to jostle your way through a crowd, the Forest Preserve has the perfect event for you.
You will have the entire month of October to complete the free, all-ages virtual Harvest Hustle 5K on one of 11 preselected trials throughout Will County.
Use a running app on your phone to record your 3.1-mile run on one of the designated trails, then take a screenshot of your route and submit it online after the program begins. The run must be completed between Saturday, Oct. 1, and Monday, Oct. 31. And make sure you are on one of the designated trails within Will County's boundaries or it won't count.
The first 100 people to complete the 5K and upload proof will receive a Harvest Hustle long-sleeved shirt to commemorate their participation.
"The Harvest Hustle 5K is a great way to enjoy the beauty of fall while exercising outdoors," said Jen Guest, the Forest Preserve's recreation coordinator. "With a flexible program like this, you can complete the run on your own schedule and at your own pace. Pick your favorite trail from the list, or try a new one – just make sure it's on the list."
The eligible trails for the Harvest Hustle are:
DuPage River Trail (the portion within Will County)
Hickory Creek Bikeway
I&M Canal Trail (the portion from Joliet Iron Works Historic Site north to 135th Street)
Lake Renwick Bikeway
Messenger Woods Nature Preserve Trail
Old Plank Road Trail
Plum Creek Greenway Trail
Prairie Bluff Trail
Rock Run Greenway Trail
Spring Creek Greenway Trail
Wauponsee Glacial Trail
To get help finding these trails and for information on the surface type, visit the Interactive Map.
This is just one of the many ways you can keep moving in the preserves in October and beyond with hikes, a Pumpkin Fun Run and bike rides, Guest said.
"Wellness and time in nature go hand in hand," she added. "Think of the preserves as a free nature gym you can explore while working out."