Rare bird alert: Marbled godwit spotted in Beecher
6/1/2022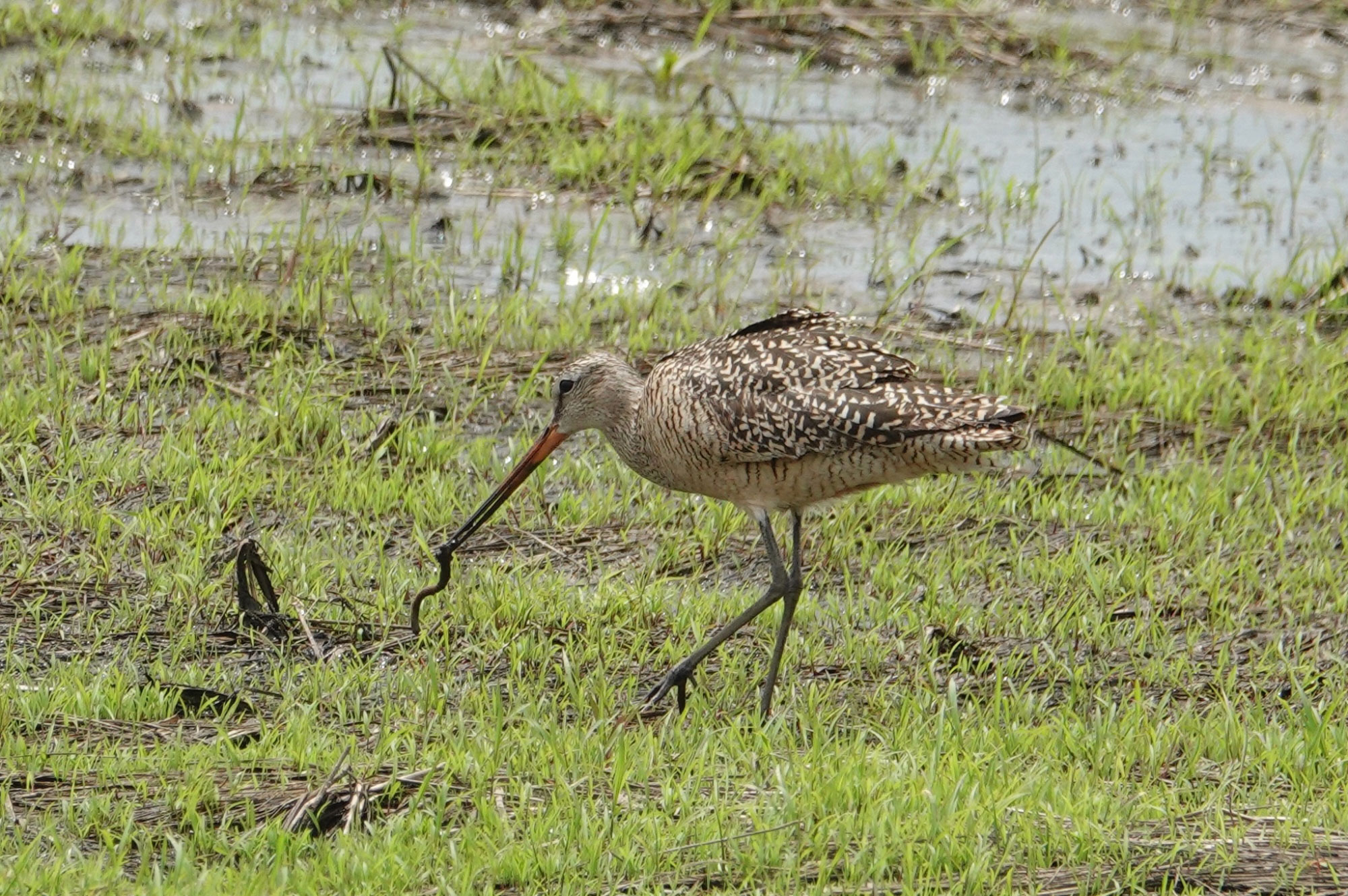 Will County has seen its fair share of rare birds dropping into the area in recent years and birders have gotten another thrill recently with a marbled godwit that has been spotted in Beecher.
Photos of the bird, seen on May 25, were posted to the District's Will County Wildlife Facebook group by Linda Stwora on Tuesday night. These sandpipers normally spend their winters along the southern coast of the United States, as well as Mexico and Central America before returning to the northern Great Plains in the summer. Seeing one in this area is a treat for birders.
"Although technically they migrate through our area each year, they don't always get found or stay long enough to be seen," said Bob Bryerton, an avid birder and program coordinator at Plum Creek Nature Center. "It was hanging around the Beecher area for about a week or so."
Bryerton was lucky enough to also catch a glimpse of it, which meant he's been able to check another bird that he'd like to see off his list.
"When one does get located, it creates a bit of a stir for birders as they all try to get it for their list," he said. "It's nice that this one stuck around for a few days to allow more people to get there and get a look."
Prior to this year, there were only a handful of sightings in Will County in the past 10 years.
Marbled godwits have interesting bills that resemble swords and they make good use of the shape. They will plunge their long bills into sand and mud to pull out aquatic invertebrates. During migration, they almost exclusively eat plant tubers and utilize their upturned bill to clip them off.
If you missed your chance to see the marbled godwit, don't worry. Odds are there will be other rare birds stopping in the area in the future based on what we've seen over the past few years.
For example:
A great-tailed grackle in Monee.
A great kiskadee near McKinley Woods.
A western tanager in Channahon.
A Eurasian wigeon in Channahon.
A yellow-crowned night heron at Whalon Lake.
American avocets at Whalon Lake.
Black-bellied whistling ducks at Monee Reservoir.
When you're out and about, keep your eyes peeled. If it's a bird you've never seen before, it may be one that avid birders haven't either.