Picnic, camping permits now on sale
12/26/2022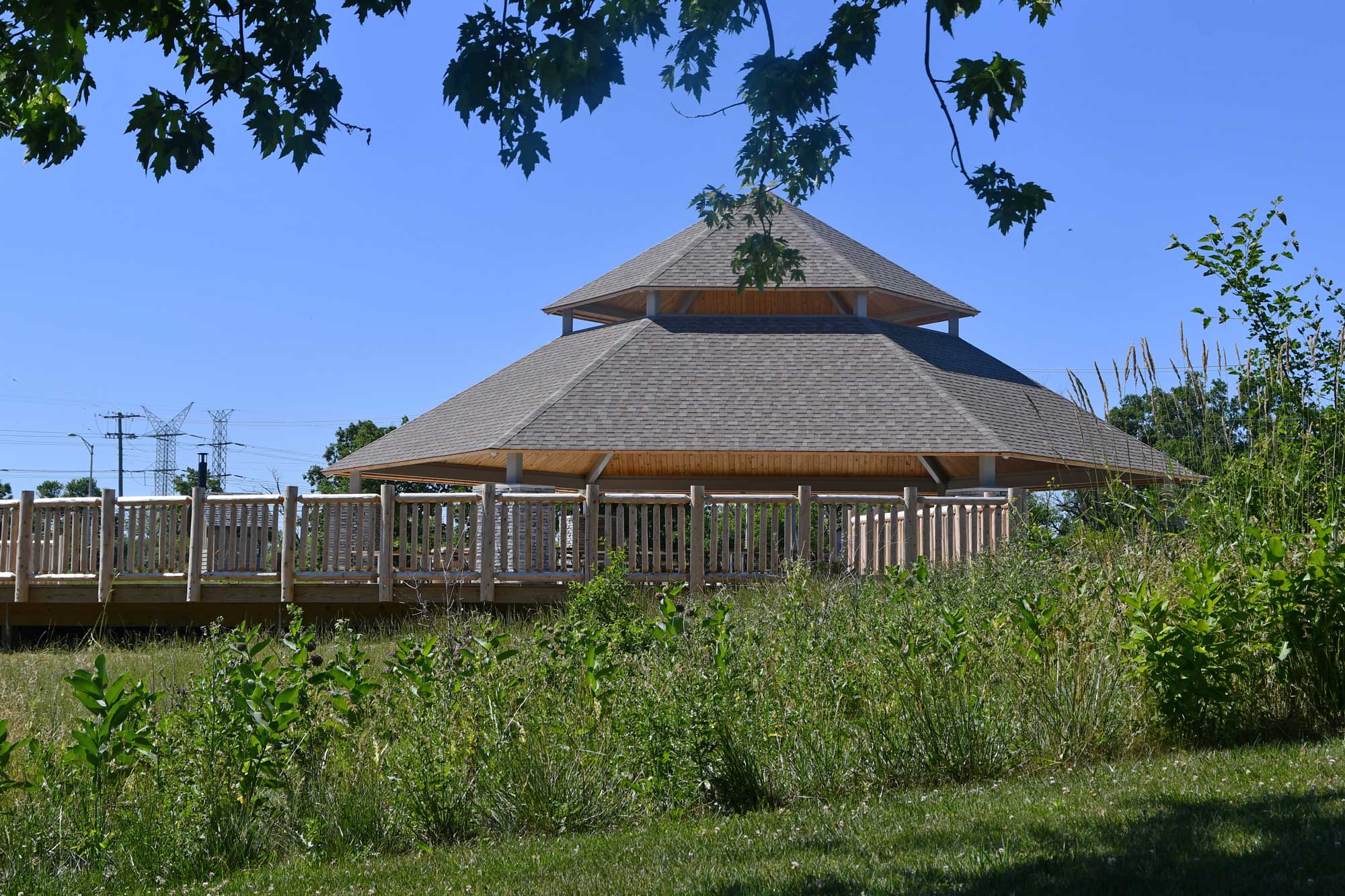 The Forest Preserve District's 2023 picnic and camping permits are now on sale.
Permits can be purchased online on the Picnicking and Camping pages. They also are available for purchase at Forest Preserve visitor centers: Four Rivers Environmental Education Center in Channahon, Hidden Oaks Nature Center in Bolingbrook, Isle a la Cache Museum in Romeoville, Plum Creek Nature Center in Crete Township and Sugar Creek Administration Center in Joliet.
Picnic permits
Picnic permits are available for more than 30 rentable shelters that are nestled in forest preserves throughout Will County. Permits are required for groups of 25 or more and encouraged for smaller groups that want to ensure the use of a specific shelter location.
Browse picnic permit details and view photos of the shelters on the Picnicking Page before deciding on a location for your 2022 get-together with family, friends or colleagues.
Camping permits
Tent camping is allowed at Forked Creek Preserve – Ballou Road Access in Wesley Township, Goodenow Grove Nature Preserve in Crete Township, Hammel Woods – DuPage River Access in Shorewood, McKinley Woods – Frederick's Grove in Channahon and Messenger Woods Nature Preserve in Homer Glen.
In addition to online and in-person booking options, camping permits also are available by phone. A 50 percent discount is offered to youth groups. The Forest Preserve also offers a "No Gear, No Problem" program for those who need to rent camping equipment. The camping gear rental fee will drop from $25 per rental in 2022 to $20 in 2023. For more information, visit the Camping Page.
Fee and rental changes
Hidden Oaks: New in 2023 will be the ability to rent both the Quercus Room/green roof and the multi-purpose room/patio. A half-day rental is $100 and a full day is $200 for either rental. Not-for-profit groups receive a 20 percent discount.
Monee Reservoir: The kayak/canoe launch pass fees and the fishing pole rental fees have been eliminated. Visitors will no longer have to obtain a launch pass to launch their own kayaks and canoes on the lake. Also, the hourly kayak, rowboat and pedal boat rental fee has increased from $10 to $15.
The changes took effect Jan. 1.