Joliet Junction Trail paving completed; concrete work continues at trail crossings
9/28/2022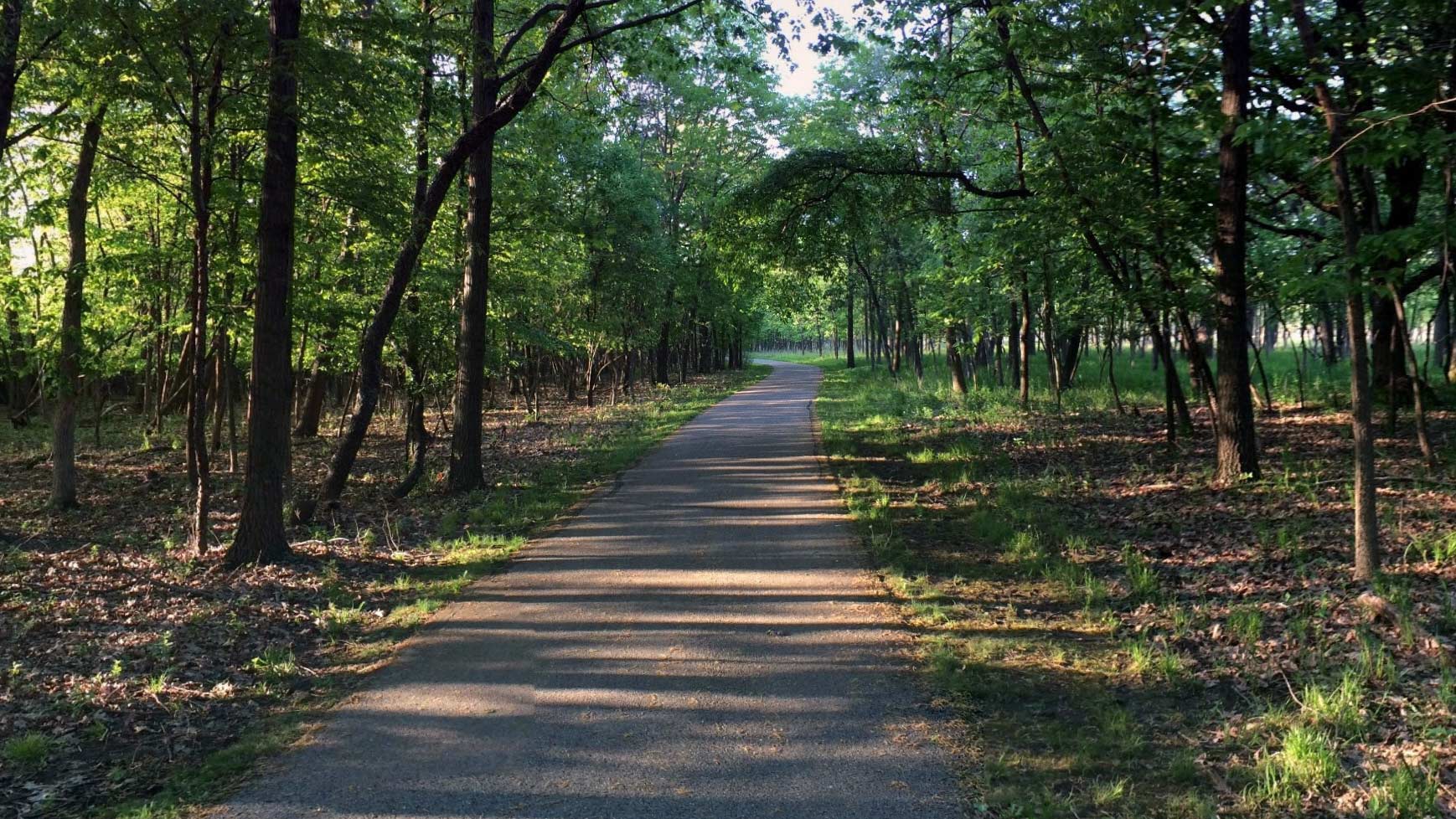 Paving repair work has been completed on Joliet Junction Trail and the path has reopened for public use.
Concrete apron repair work will continue to take place at trail crossings, however, so path users are urged to use caution in those areas.
The entire 4.36-mile trail was repaved during the September project, which included pavement milling, patching and new asphalt overlay, along with Americans with Disabilities Act-compliant slope, tactile and visual improvements.
The Joliet Junction Trail is 19 years old, and it travels from Theodore Marsh in Crest Hill to the I&M Canal Trail in Rockdale.
Also, a 7-mile stretch of the 25-year-old Old Plank Road Trail is being repaved from Harlem Avenue in Frankfort to Schoolhouse Road in New Lenox Township. That project is scheduled to take place in October.
The Forest Preserve District's Board of Commissioners approved contracts for the trail projects at its July 14 meeting. McGill Construction LLC of Frankfort was awarded the contracts for both trail improvement projects.