Foundation's online tree and shrub sale runs through Sept. 24
8/25/2023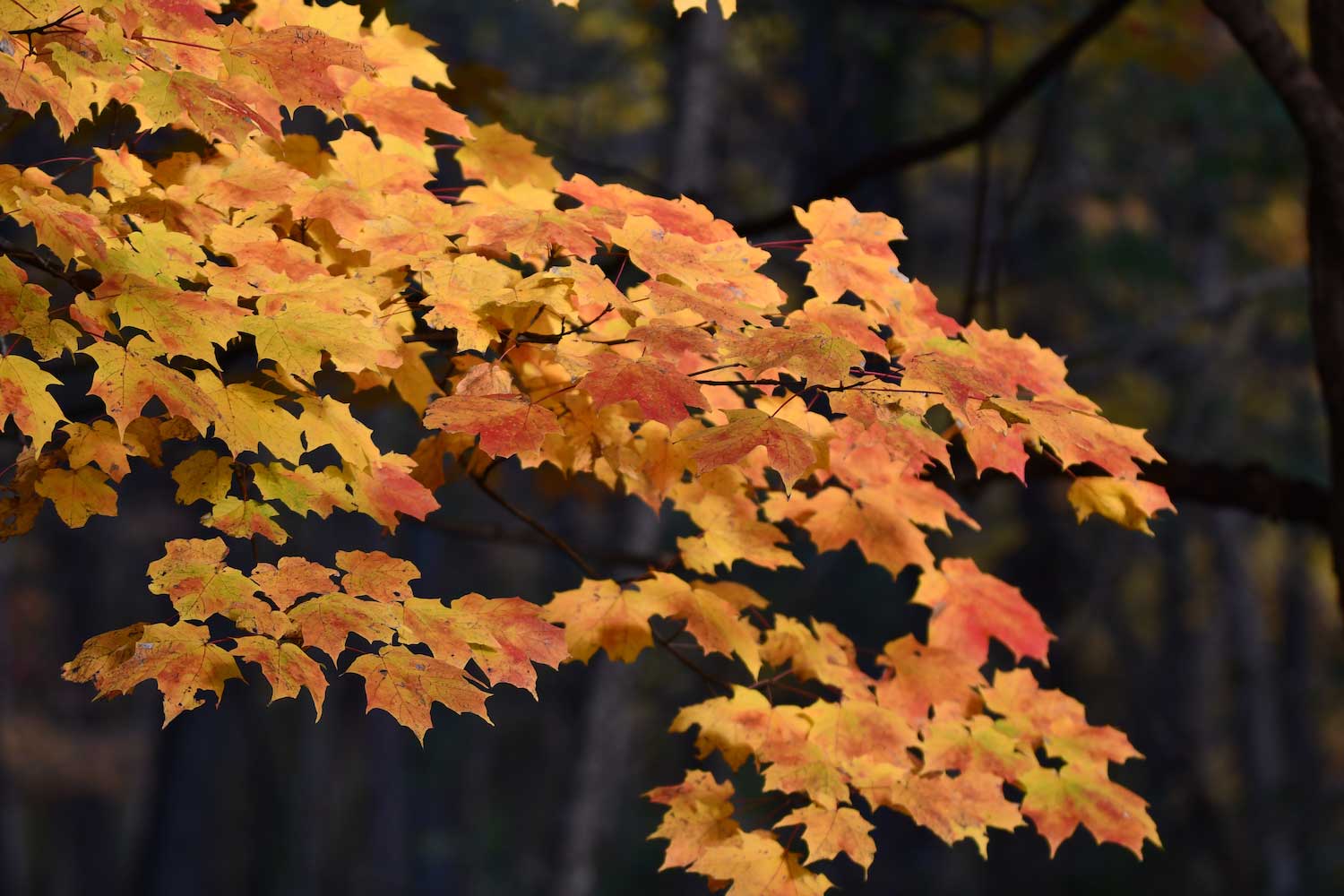 Now is the time to stock up on trees and shrubs for fall planting by ordering via The Nature Foundation of Will County's annual sale.
The Autumn Native Tree & Shrub Sale begins online at 9 a.m. Friday, Sept. 1, and ends at noon Sunday, Sept. 24. A preliminary list of trees and shrubs that will be available during the sale has been posted on online, but more species will be added prior to the sale.
Online orders can be picked up from 9 a.m. to 3 p.m. Saturday, Sept. 30, at Isle a la Cache Preserve in Romeoville. A pop-up sale with additional tree and shrub stock will be held the same day.
Prices range between $20 and $45, and customers can pay with cash, check or credit card. The sale will be held rain or shine.
The Foundation sells only native species because those are the keystone plants that support native wildlife, including pollinators.
"Keystone plants are natives that are essential because they support 90% of the caterpillar species that enable terrestrial birds to reproduce, as well as all of our specialist native bee species," said Cynthia Harn, executive director of the Foundation.
Keystone natives that will be available during the sale include white oak, red oak, American plum black cherry, river birch, shagbark hickory, bitternut hickory, pussy willow, prairie willow, serviceberry, blue-fruited dogwood, gray dogwood, red-twigged dogwood, American filbert, maple-leaf viburnum, arrowwood viburnum and nannyberry viburnum.
Winter beauty webinar
Once you've planted all your new trees and shrubs and are looking toward your gardening future, check out the Foundation's next Learn & Grow webinar to figure out how best to incorporate plants to benefit species in winter.
The free webinar, "Designing for Winter Beauty and Wildlife," is scheduled for 6:30 to 7:30 p.m. Wednesday, Nov. 15, on Zoom. Registration is open now.
In the webinar, Benjamin Vogt, writer, author, landscape designer and owner of Monarch Gardens, will recommend native plants that add color, ornamental seed heads and structure, including perennials, shrubs and grasses, "that look outstanding amid blizzards," according to the Foundation's website. The designs not only benefit the ecosystem, they cut down on work for gardeners.
The Foundation's 2023 native plant sale events and the Learn & Grow seminars are supported by Enbridge; Brent Hassert Consulting LLC; Nicor; Pizzo & Associates LTD; Pizzo Native Plant Nursery; PuroClean of Romeoville; CBBE; JULIE Inc.; KGG LLC; A.J. Dralle Inc.; Strand Associates; Village of Romeoville; and Uni-Max Management Corp.
Proceeds from the plant sales go to the Foundation, which supports the education, recreation and restoration efforts of the Forest Preserve District.