Monee Reservoir Visitor Center now open for the season
3/1/2023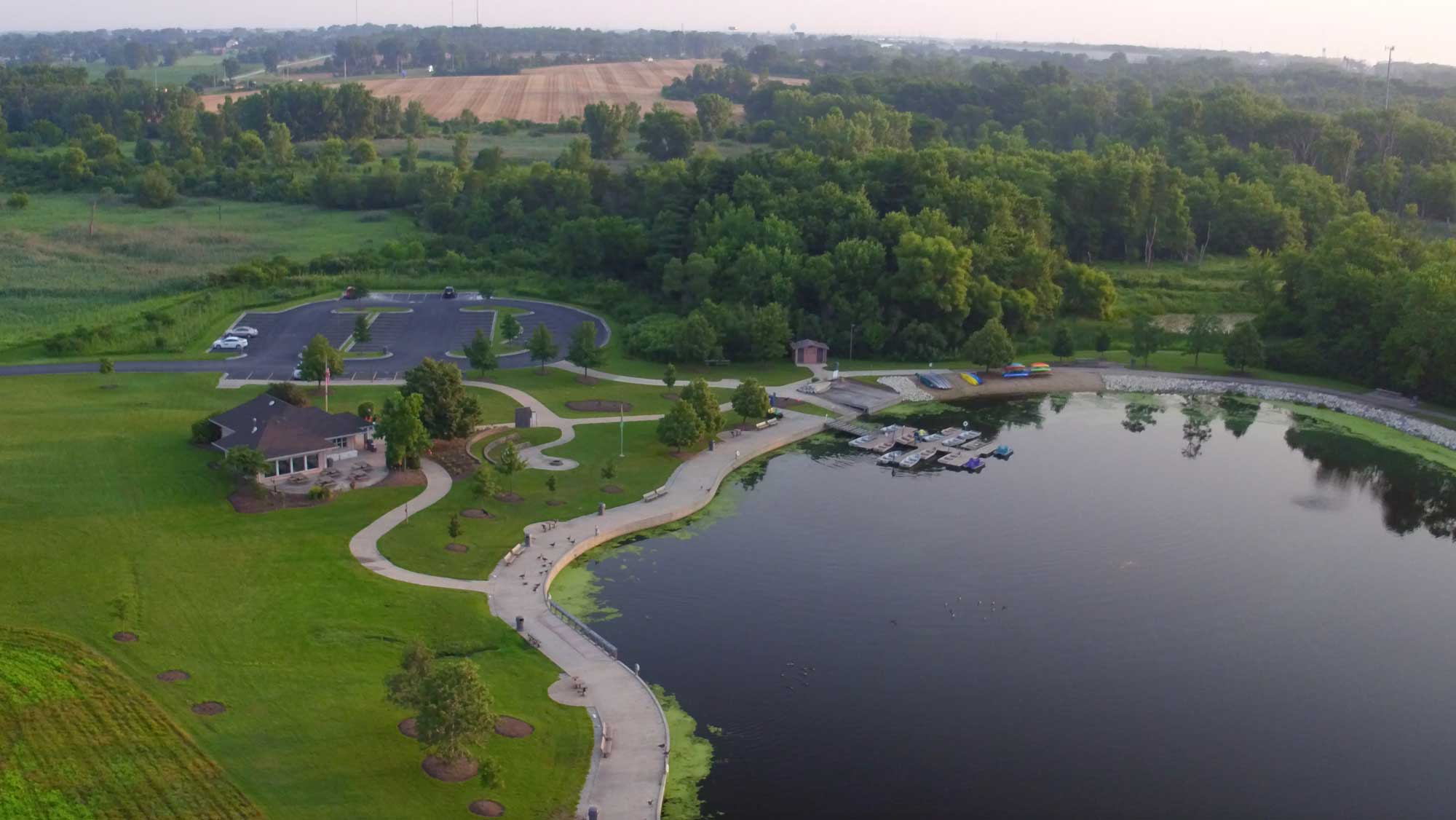 Monee Reservoir Visitor Center is now open for the season, with plenty of bait and snacks to sell, fishing and boating equipment to rent and fun to be had.
"Monee Reservoir is one of the only lakes of its kind in our part of Will County," said Jason Stevenson, the site's facility concessions manager. "With the programs we offer, boat and equipment rentals and fishing opportunities, it is a very popular Forest Preserve location."
The concessions area will be open with bait and snacks in March. Pedal boat and row boat rentals begin April 1; kayak and canoe rentals start May 1.
There are some changes that will be in effect this year at the visitor center, including the removal of the boat launch fee for those who bring their own kayaks and canoes to the 46-acre lake located in Monee Township.
"Launch passes were part of an old program and are no longer needed," Stevenson said. "We are now consistent with the rest of the District's water bodies where launch passes are not required."
The $5 fee to rent a fishing pole for the day also has been removed and poles can be checked out for free in 2023.
As for food items at the concessions area, a new item has been added for hungry anglers and boaters.
"New this year in the concessions area is a hamburger. Also, the hot dogs we had are back in stock," Stevenson said.
And the fish also will have something new to eat.
"We have a new bait item this year," Stevenson said. "Medium shiners will be added to our minnows, and we will continue to sell night crawlers, jumbo and little red worms, and wax worms."
Some boat rental fees will be higher in 2023 than last year.
"The hourly rental fee for kayaks, pedal boats and row boats has increased from $10 to $15," Stevenson said. "Remember all rentals are on a first-come, first-served basis."
And don't forget to pick up your Monee Madness card at the start of the season.
"Our Monee Madness cards will be available as always for any of our boat rentals, except for the pedal boats," Stevenson explained. "The more you rent, the more free rentals you can earn!"
2023 programs and events
Monee Reservoir also will feature special programs and a fly fishing exhibition this year.
Monee Reservoir will host three Midnight Madness programs this year, including one on June 17, which is the Saturday of Father's Day weekend and the state's free fishing weekend where fishing permits are not required.
A Surf & Turf concert is being scheduled for July. Details will be announced later in the year.
The 2023 Big Fish contest will be held in August and September. It is being updated and it will be easier for anglers to enter their catches into the contest.
From Aug. 8-Oct. 31, the American Museum of Fly Fishing will feature its "World's Finest: Fly Fishing Tackle from the 1893 Columbian Exposition" exhibit at Monee Reservoir. The exhibit will include a selection of rods, reels, flies, photos and books that highlight some of the pioneers of the sport.
Monee Reservoir preserve is open year-round. The visitor center is open from March 1 through October. For more information on programs offered at Monee Reservoir, visit the Event Calendar.