March's 'Buzz' nature show comes in like a coyote, out like a deer
3/18/2022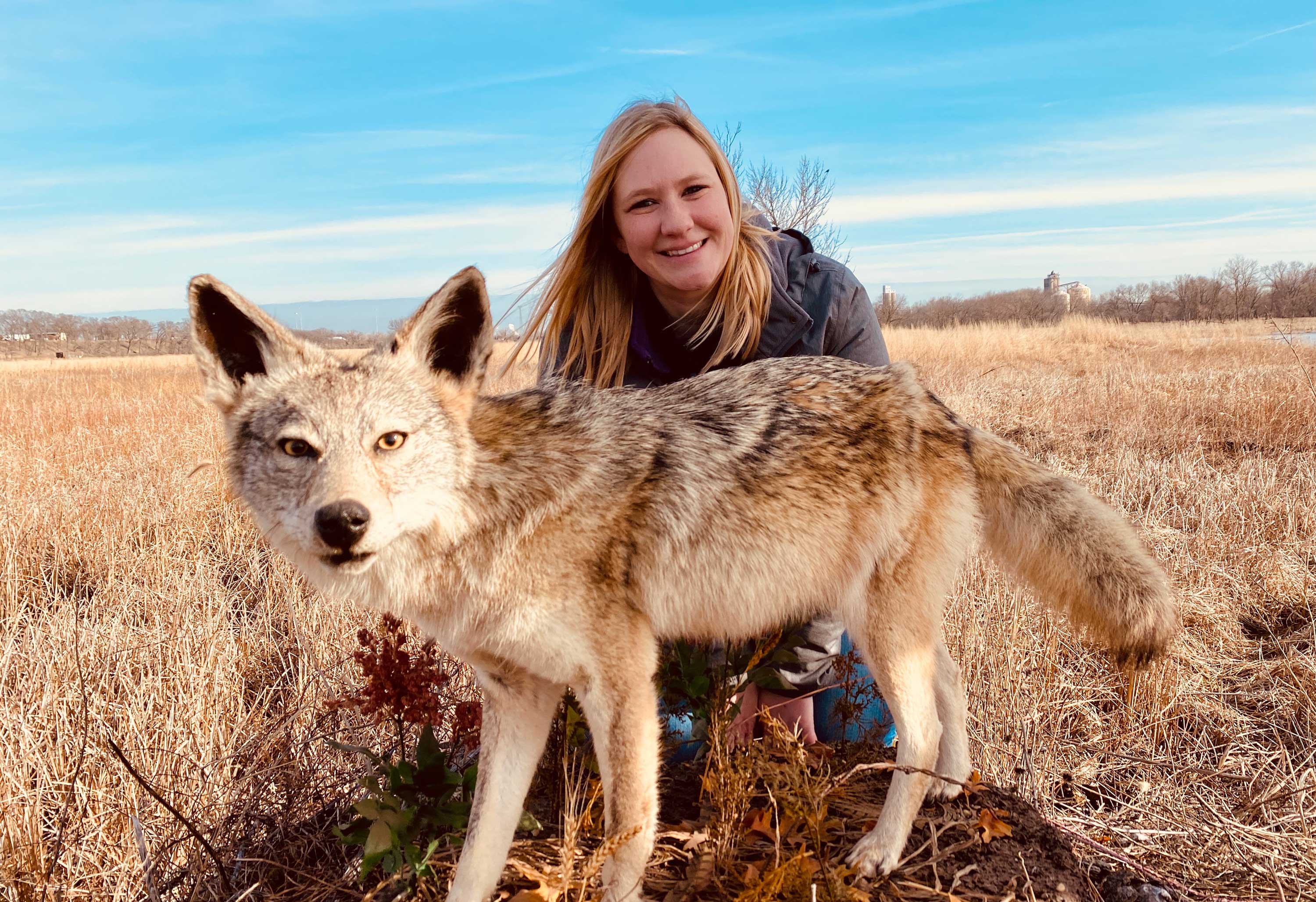 March's episode of "The Buzz," the Forest Preserve District's monthly nature show, will have creature features and an icy ending.
"We will talk about two animals that get a lot of attention in our preserves," said program host Suzy Lyttle. "One is a top predator while the other is the largest prey!"
The episode will debut at 8:30 p.m. Wednesday, March 30, on the Forest Preserve District's Facebook and YouTube pages.
Also, the show will air at 9 p.m. Friday, April 1, and noon Saturday, April 2, on WJYS, a TV station that reaches more than 11 million people in Illinois, Michigan and Wisconsin. The show's inclusion on WJYS is being funded by The Nature Foundation of Will County. Local cable stations also carry the show in Joliet, Naperville, New Lenox, Romeoville and Tinley Park.
Howling good time
First up on March's episode are coyotes, which are very adaptable and can be seen across the entire United States in a variety of habitats, Lyttle said.
"They are carnivores, eating mostly rodents, but they will catch rabbits, deer and more if the opportunity is available," said Lyttle, who is a program coordinator for the Forest Preserve. "If times are really tough, they will even eat fruit."
If you see a coyote in the preserves or your neighborhood, that is a good sign, she added.
"Coyotes keep our ecosystem healthy by keeping the rodent population under control," she explained.
During the show, Lyttle said she also will talk about how coyotes communicate.
"Hearing the coyotes yip and howl is always a treat when I am leading night hikes with the public," she said. "Even though they may all sound the same to us, the coyotes can identify each of their voices and know who is calling."
SUBSCRIBE TO OUR YOUTUBE CHANNEL
Oh deer
The show will then turn from predator to prey by focusing on white-tailed deer, which may be the largest animals in our area, but also ones that startle easily.
"We were lucky on filming day to come across a few at Hammel Woods that were ready to be on camera," Lyttle said. "It is not often that wildlife cooperates, so we made sure to start filming as soon as possible."
White-tailed deer are named after the white tails that they flash for communication.
"Flashing that bright white can alert other deer that a threat is near," Lyttle said.
This is the time of year when we will soon start seeing fawns in the preserves, she added.
"The young ones stay curled up on the ground while the mother deer forages for food. It's always good to remember that these deer know what they are doing, and we don't need to interfere."
411 on the Polar Plunge
Finally, "The Buzz" will highlight the Forest Preserve District's Police Department, which organized a Polar Plunge team to raise money for Special Olympics Illinois on March 12 in Braidwood.
"I am very proud of our officers for the day-to-day work they do in our preserves, but also for what they do for charity," Lyttle said. "Their participation in the Polar Plunge is just one of the many charitable events they have participated in in the past several years. It was a very chilly day for this year's Polar Plunge, but our officers still braved the icy waters!"