Local Growers initiative sprouts from District's farm lease program
4/12/2022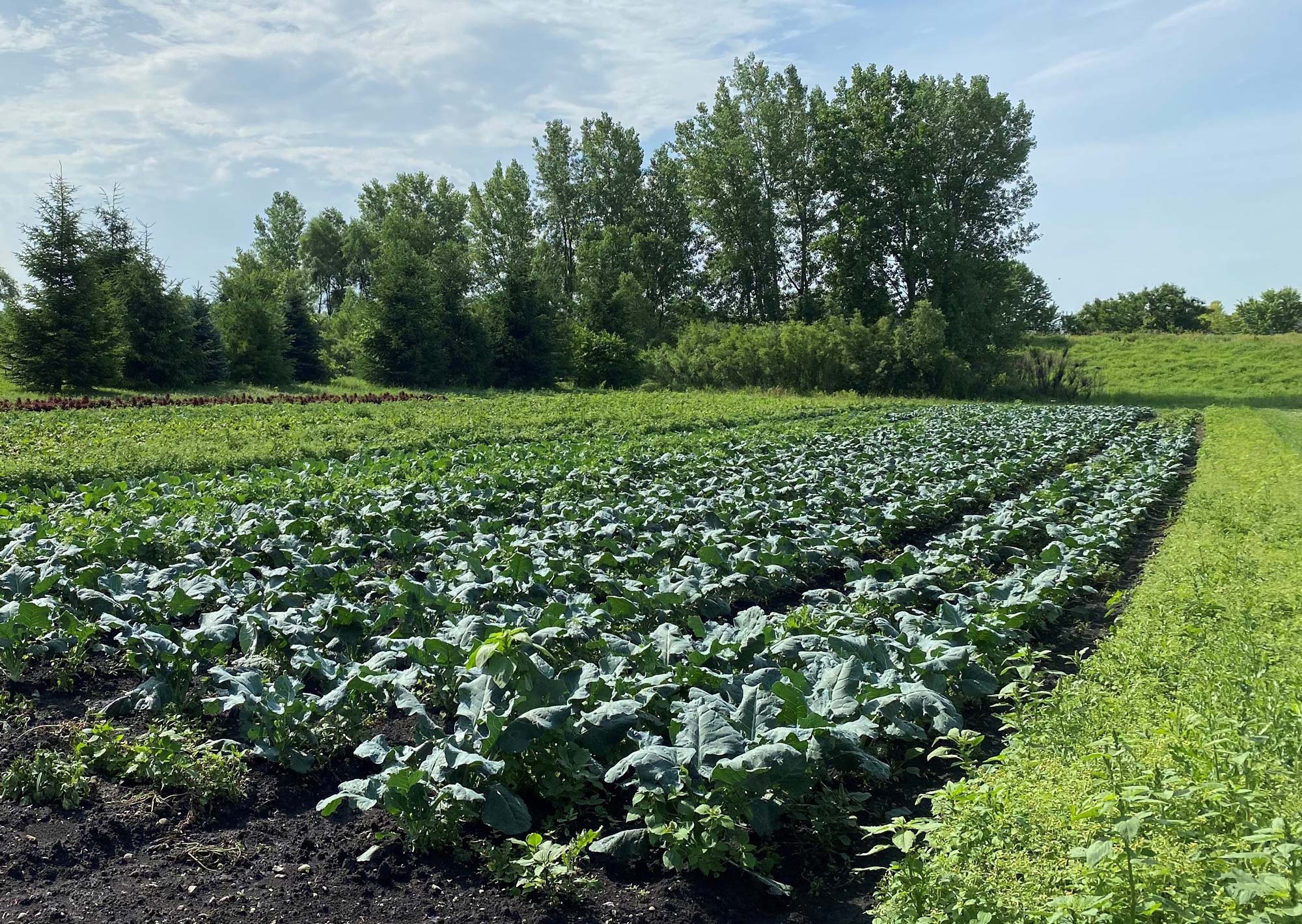 The Forest Preserve District has started a program for those who are interested in farming small plots of land to produce specialty crops for the community or local businesses.
The program includes around seven acres of land at Sugar Creek Preserve in Joliet. Quotes for the parcels were sought in April 2022 and the pilot program will begin in spring 2023.
"The Local Growers Program consists of three fields at Sugar Creek from one acre to four acres," said Michelle Blackburn, the Forest Preserve District's agricultural specialist.
Those who participate in the program will have experience growing produce locally to sell to local businesses, including restaurants and farmers markets, located within the community, she explained.
The program is for growers who want to expand their businesses but they may be running out of room in a backyard garden for produce, especially veggies that trail on the ground and take up a lot of room such as squash and pumpkins, Blackburn said.
She said she got the idea from Kaitlin Soto, the owner of Flourish Juice in Joliet, who was seeking land to grow her own produce. Soto said she was looking for a place to grow carrots, kale, beets, spinach, radishes, cucumbers and edible flowers on the land for her juice products. She said it makes sense to grow locally and avoid the costly and time-consuming foreign supply chain.
Growing produce locally "is the better option for those who care and are willing to make the ongoing effort to get things done," she said. "It's no secret that good, healthy soil positively impacts the human body including boosting peoples' moods and mental stability."
While the Forest Preserve District has leased larger parcels of land for row crops for many years and is leasing out its first organic farm this year at Jackson Creek Preserve, those are all bigger operations.
"So, I thought, how about if we open up these smaller areas for certified naturally grown (CNG) produce that has value to the community," Blackburn said.
According to the Certified Naturally Grown Program, CNG farmers don't use any synthetic herbicides, pesticides, fertilizers, or genetically modified organisms and their efforts are tailored for direct-market farmers producing food for their local communities.
Also, some farmers opt for CNG rather than the National Organic Program because it has a lower paperwork requirement which is better for their small-scale operations.
"It's a good steppingstone and a great way to learn without the cost and paperwork requirements of Certified Organic," Blackburn said. "It's exactly what we want people to do on the smaller parcels."
Those who participate in the program will be planting pollinator borders around the fields made up of native grasses and forbs.
"So, when the land goes to be restored someday and converted from farmland back to prairie, the native species will already be there," Blackburn said, explaining the border. "And the borders will attract the native pollinators to the vegetables as well as other beneficial wildlife. Also, the soil will be void of pesticides and chemicals and be in a more natural state, which we hope will help with early restoration efforts."
She said part of the program also seeks to educate the public about urban farming, locally grown produce and regenerative agriculture through farm tours and events.
Regenerative agriculture
The Forest Preserve leases out 3,059 acres in its farm license program each year. Farming keeps invasive species and woody vegetation off the land until the District has the funds to restore it.
The Forest Preserve approved its first organic lease in August 2021 for the 2022 growing year on 147 acres at Jackson Creek Preserve. Shifting more acreage to organic will help the District when it transitions the land back to prairie, and Blackburn said she hopes to convert more parcels to organic at Sugar Creek Preserve in 2023.
The goal is to have approximately 20 percent of the Forest Preserve's current agricultural fields becoming certified organic by the year 2030.
Adding the first organic farm license is just one of several steps that have been taken in recent years to transition the District's farm program from conventional practices to regenerative practices. The changes improve the soil structure, reduce erosion, increase the diversity of organisms in the soil biome, improve water quality and provide habitat for pollinators and other wildlife in buffer areas.
The Forest Preserve District acquires agricultural acreage incidentally during land acquisition campaigns. The goal is to restore around 50 acres a year back to native vegetation until all the land is restored.