Lend nature a hand by signing up for a Volunteer Morning
1/13/2023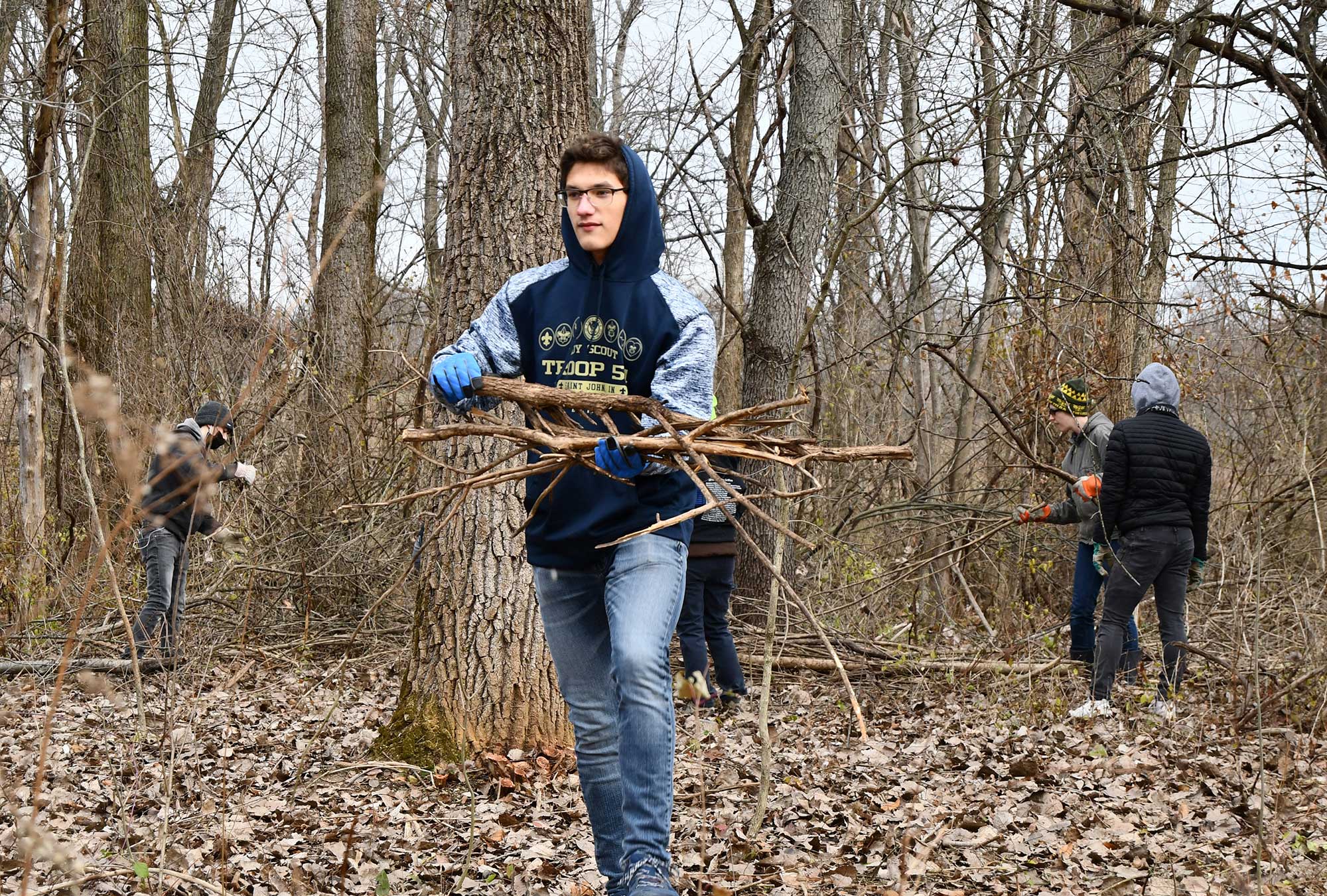 If one of your New Year's resolutions is to help the environment in 2023, consider signing up for one or more of the Forest Preserve District's Volunteer Morning programs.
First-quarter programs have been announced and the District is looking for people to lend a hand as the Forest Preserve works to protect and enhance natural areas throughout Will County.
There are many benefits to volunteering with the District. You will get some physical activity while meeting like-minded people. And you will help improve Will County's preserves, which enhance the quality of life for all residents.
To get started, you must fill out a waiver. After that, register for the Volunteer Morning program date and location that best fit your schedule. Space is limited, so register early to reserve a spot.
Volunteer Morning sessions are held from 9 a.m. to noon and participants will be removing invasive woody plants. The age restriction is 10 and older, and anyone under the age of 16 needs to have their guardian, with a waiver, onsite too.
Volunteers should dress for the weather and wear clothes that can get dirty or smoky from a brush-burning fire. Bringing water and snacks is recommended. The ground will be uneven and covered with vegetation or snow so everyone should wear sturdy footwear.
Here are the first-quarter programs:
January
Sunday, Jan. 29: Hadley Valley Preserve – Gougar Road Access, Joliet
Tuesday, Jan. 31: Alessio Prairie, Crest Hill
February
Sunday, Feb. 5: Sugar Creek Preserve, Joliet
Saturday, Feb. 11: Hickory Creek Preserve – LaPorte Road Access, Mokena
Tuesday, Feb. 14: Hadley Valley Preserve – Bruce Road Access, Homer Township
Thursday, Feb. 23: Evans-Judge Preserve, Custer Township
March
Thursday, March 2: Old Plank Road Trail (Wolf Road), Frankfort Township
Saturday, March 4: Hidden Oaks Nature Center, Bolingbrook
Sunday, March 19: Monee Reservoir, Monee Township
Saturday, March 25: Whalon Lake, Naperville