Lend a hand by signing up for a Volunteer Morning
3/17/2022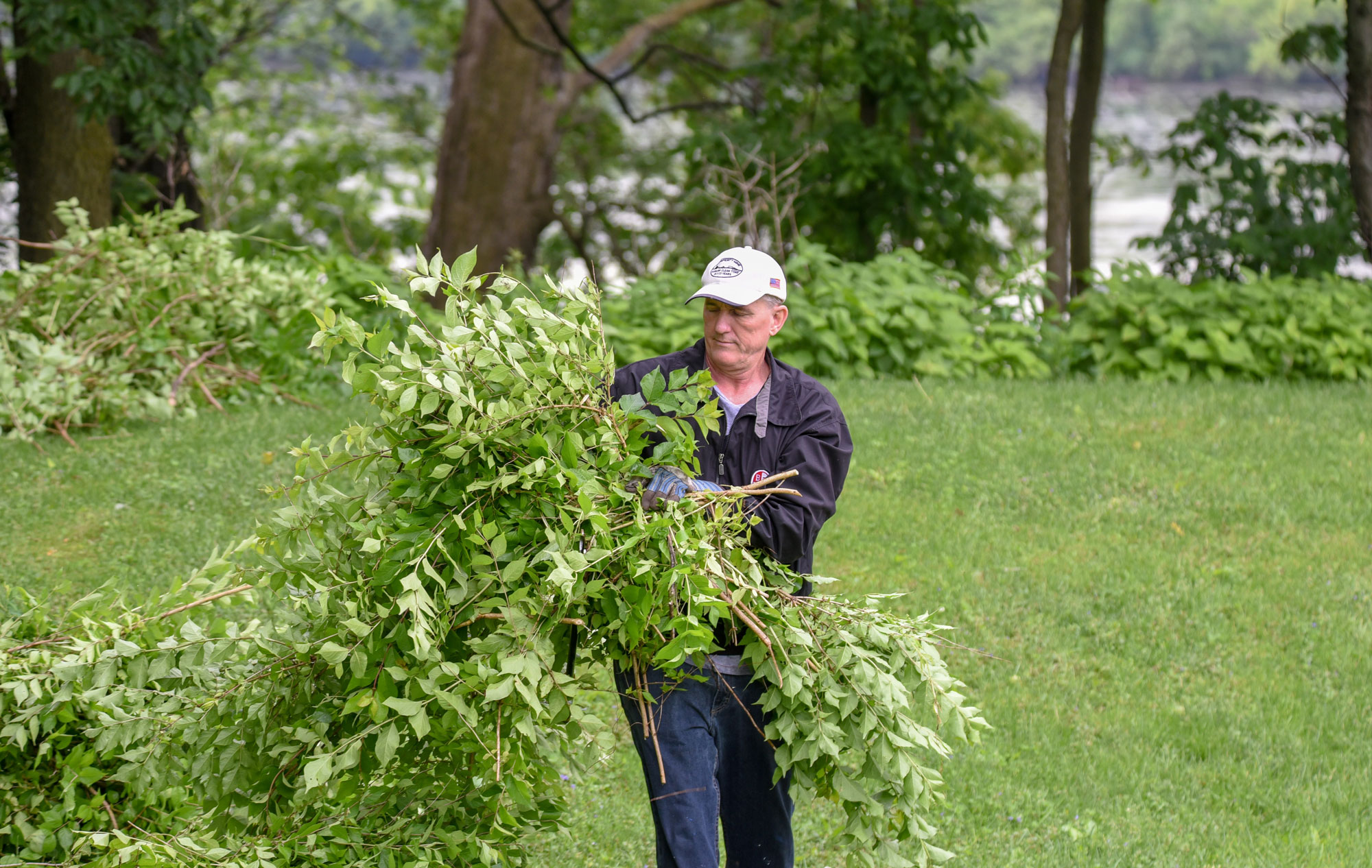 Spring is a perfect time to sign up for a Volunteer Morning program with the Forest Preserve District. There is nothing better than making a difference in your community by beautifying the land around you.
Get some fresh air and exercise while helping to make a difference in your community by attending one or more of the Forest Preserve's Volunteer Mornings.
All volunteer opportunities listed are held from 8 a.m.-noon unless otherwise noted below. Activities will include brush removal and invasive species control.
Space is limited and an RSVP is required for all individuals and groups. Those interested in volunteering who have not completed a 2022 waiver should first do so online. When you fill out the form, please use the box labeled "opportunity" to list the morning or mornings you would like to join as a volunteer. Once you submit the completed waiver, you will be contacted with more information.
Those who already have a current waiver on file with the Forest Preserve should contact Emily Kenny, volunteer services supervisor, at 815-722-7364 or ekenny@fpdwc.org to reserve a spot.
Here are the upcoming Volunteer Morning opportunities:
May
Sunday, May 1: Hickory Creek Preserve – Hickory Creek Junction, Mokena
Tuesday, May 3: Messenger Woods Nature Preserve
Saturday, May 14: Keepataw Preserve, Lemont
Tuesday, May 17: Old Plank Road Trail at Wolf Road, Frankfort Township
Thursday, May 26 Monee Reservoir, Monee Township
June
Sunday, June 5: Hickory Creek Preserve – LaPorte Road Access, Mokena
Tuesday, June 7: Hammel Woods – Route 59 Access, Shorewood
Saturday, June 25: Sugar Creek Preserve, 8 a.m.-11 a.m., Joliet
Thursday, June 30: Four Rivers Environmental Education Center, 8 a.m.-11 a.m., Channahon