Lake Renwick Heron Rookery access restricted for bird nesting season
2/24/2023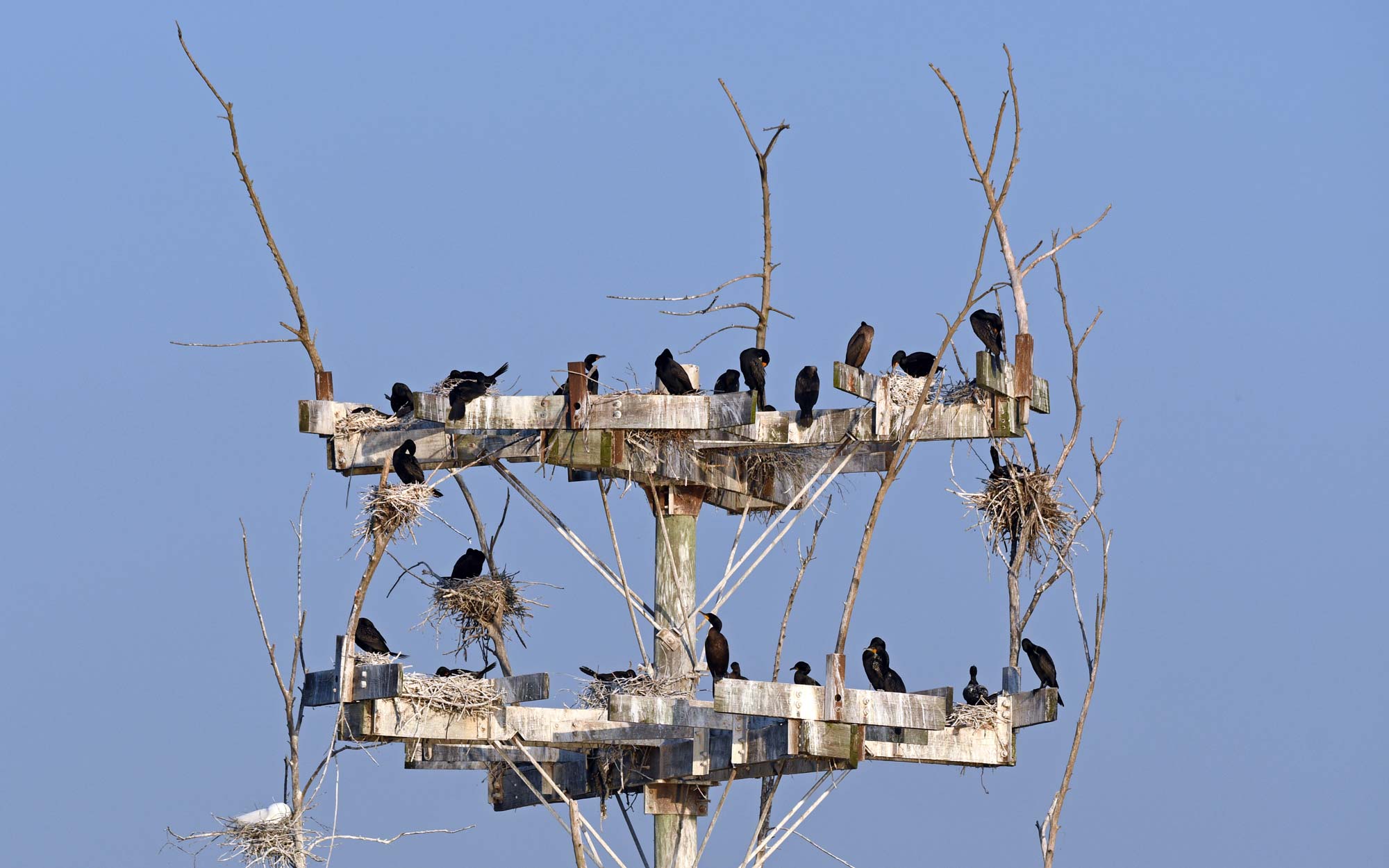 Public access will be restricted at Lake Renwick Heron Rookery Nature Preserve starting March 1 as nesting season gets underway at the site.
Limiting visitors protects the birds as they lay eggs and raise their young. The preserve's main entrance on Renwick Road is closed from March 1 through Aug. 15, and it will reopen Aug. 16 once nesting season concludes.
The only way to access the nature preserve during this time is by attending a scheduled Forest Preserve program. Programs are listed on the Event Calendar.
Saturday bird-viewing programs will begin in April and they are staffed by volunteers from the Will County Audubon Society, who are on hand to answer questions and point out some of the birds and nesting locations.
Birds that congregate at the site include herons, egrets, cormorants, pelicans and songbirds.
Eggs are typically laid in April, said Dave Robson, the Forest Preserve's natural resource management supervisor. Incubation and nestling stages typically last around two to three months, young birds are considered fledglings in July, and they start leaving the nest by mid-August.
The 839-acre Lake Renwick Preserve is one of the most unique spots in the Forest Preserve District. It was established at a time when some bird species were struggling. The site is a former quarry that was converted to a wildlife sanctuary, and it's become a perfect spot for bird-watching programs.
"The site is an important bird area in Illinois mostly due to the number and variety of water birds that can be seen at the preserve, although other avian types can also be observed," Robson said. "Around 200 species of birds use the preserve either as a breeding ground or migratory stop over the course of a year and the preserve continues to attract new species because of the availability of the isolated aquatic and wooded habitats that are rarely disturbed by people."
While Lake Renwick Heron Rookery Nature Preserve will be closed during nesting season, the preserve's other two access areas – Turtle Lake and Copley Nature Park – remain open from 8 a.m.-sunset year-round.