Kankakee Sands features 'spectacular' blooms after years of restoration
8/8/2022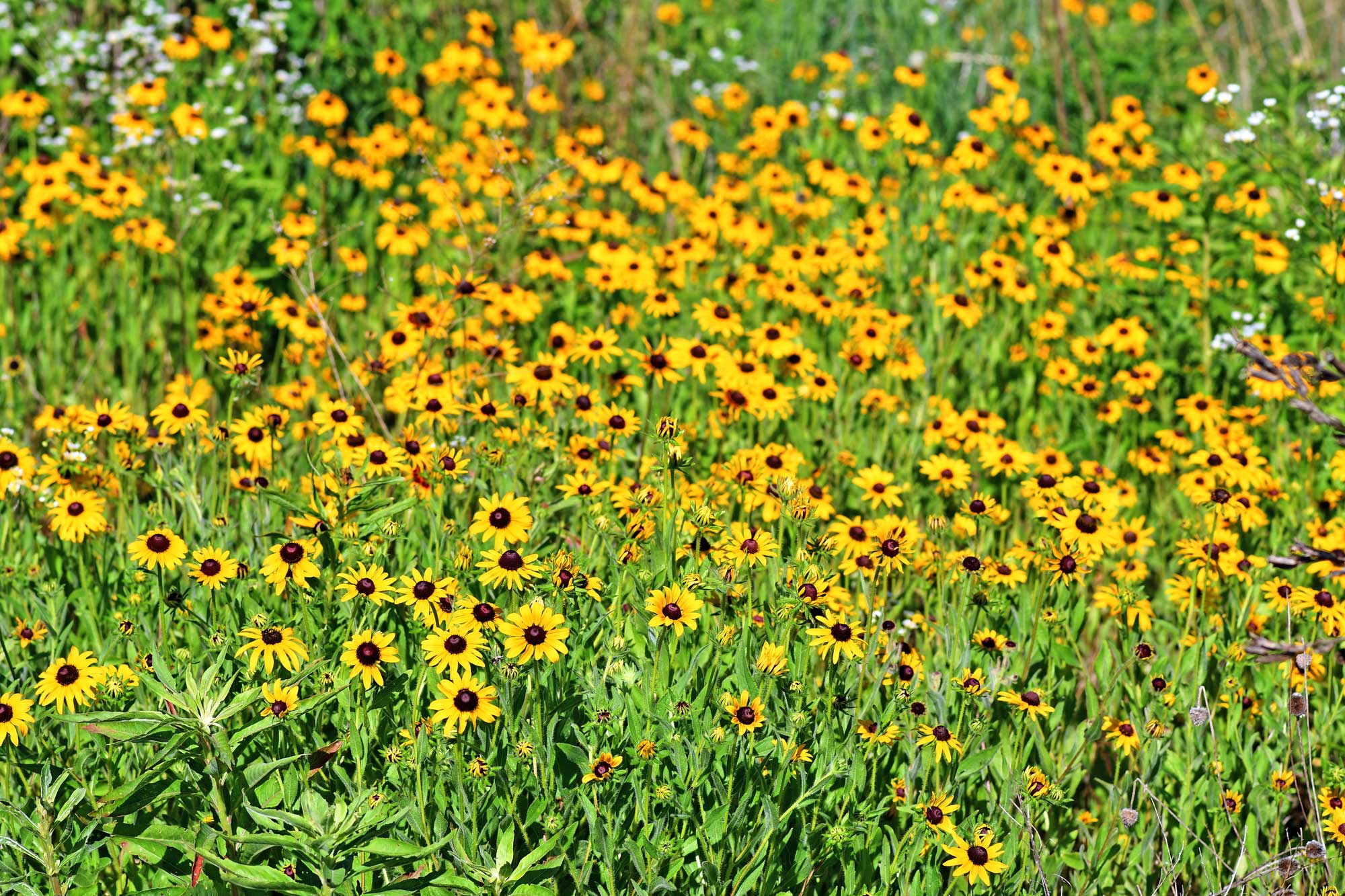 Little by little, a few hundred acres at a time, the Forest Preserve District has been restoring the 555-acre Kankakee Sands Preserve to what it was generations ago – a mixture of prairie, savanna and wetlands teeming with biodiversity.
The work began in 2013 when a large portion of the parcel was in agricultural production.
Seeds were tossed on snow by small tractors and staff in the winter with a hope for beautiful blooms come spring. Winter seeding is a technique that scarifies the seeds so they are better able to sprout when temperatures climb.
This year, the final agricultural acres entered the seeding program at Kankakee Sands and no further farm leases will be offered at the site.
The Forest Preserve District often acquires farmland incidentally when it is purchasing parcels that have desirable natural resources on a portion of the land. The District uses farm leases to keep land free of weeds and invasive woody vegetation until there is money available for restoration.
Now that Kankakee Sands has come full circle, the preserve consists of 345 acres of prairie, 60 acres of savanna and 150 acres of wetlands.
"We have planted 537 different plant species, and most of them are establishing well," said Juli Mason, the Forest Preserve's restoration program coordinator. "I was particularly excited to see hairy puccoon, blue-eyed grass and Indian paintbrush in bloom this spring. And this summer, the prairies are looking pretty spectacular. Wild quinine, sessileleaf ticktrefoil, downy sunflower, rattlesnake master, marsh blazing star, tall ironweed and sweet coneflower are all in bloom."
RELATED: KANKAKEE SANDS SEEDS STORED IN NATIONAL VAULT
Kankakee Sands is just the latest preserve to undergo this transformation.
"We have restored all the agricultural fields at several preserves including Prairie Bluff Preserve, Messenger Woods Nature Preserve, Vermont Cemetery, Lake Renwick Preserve and Lower Rock Run Preserve," she said.
While all the acreage has been converted, that doesn't mean the restoration process ends, she added.
"Many of the restorations are still young and will need overseeding, prescribed burning and sustained ecological management for years to come," Mason said.
When the work takes root, it's beneficial for the environment in many ways, she explained.
"High diversity restorations are important to allow animal movement and suitable habitat for a wide diversity of insects, birds, amphibians, reptiles, mammals and other wildlife in the restored areas," she said. "In addition, the restorations provide many ecosystem services which help the environment by improving water quality, increasing stormwater storage, reducing erosion and increasing carbon storage."
Kankakee Sands is part of a larger 2,798-acre region known as Braidwood Sands that features county- and state-owned preserves with sandy soil. This diverse region protects 8,000 insect species and 750 native plant species as well as birds, mammals, reptiles, mosses and mushrooms.
The area also shelters a group of state-endangered or threatened species made up of 18 plants, two turtles, two birds and one insect.
The sand came from glacial Lake Wauponsee, which was created during a massive flood that occurred around 19,000 years ago. The region is one of the rarest ecosystems in North America and all the preserves combined protect a type of landscape that has been shrinking for decades.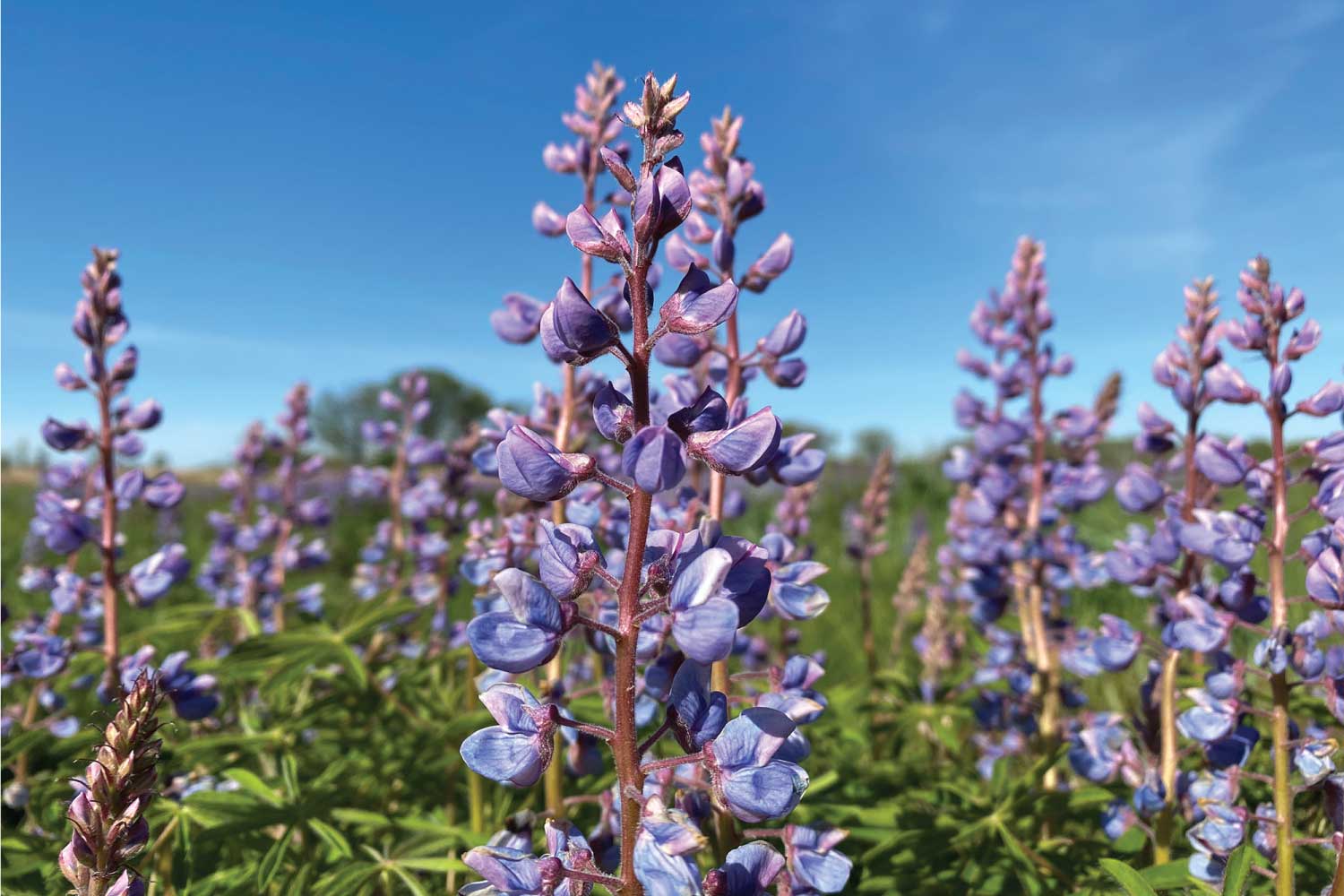 Wild lupine. (Photo by Chad Merda)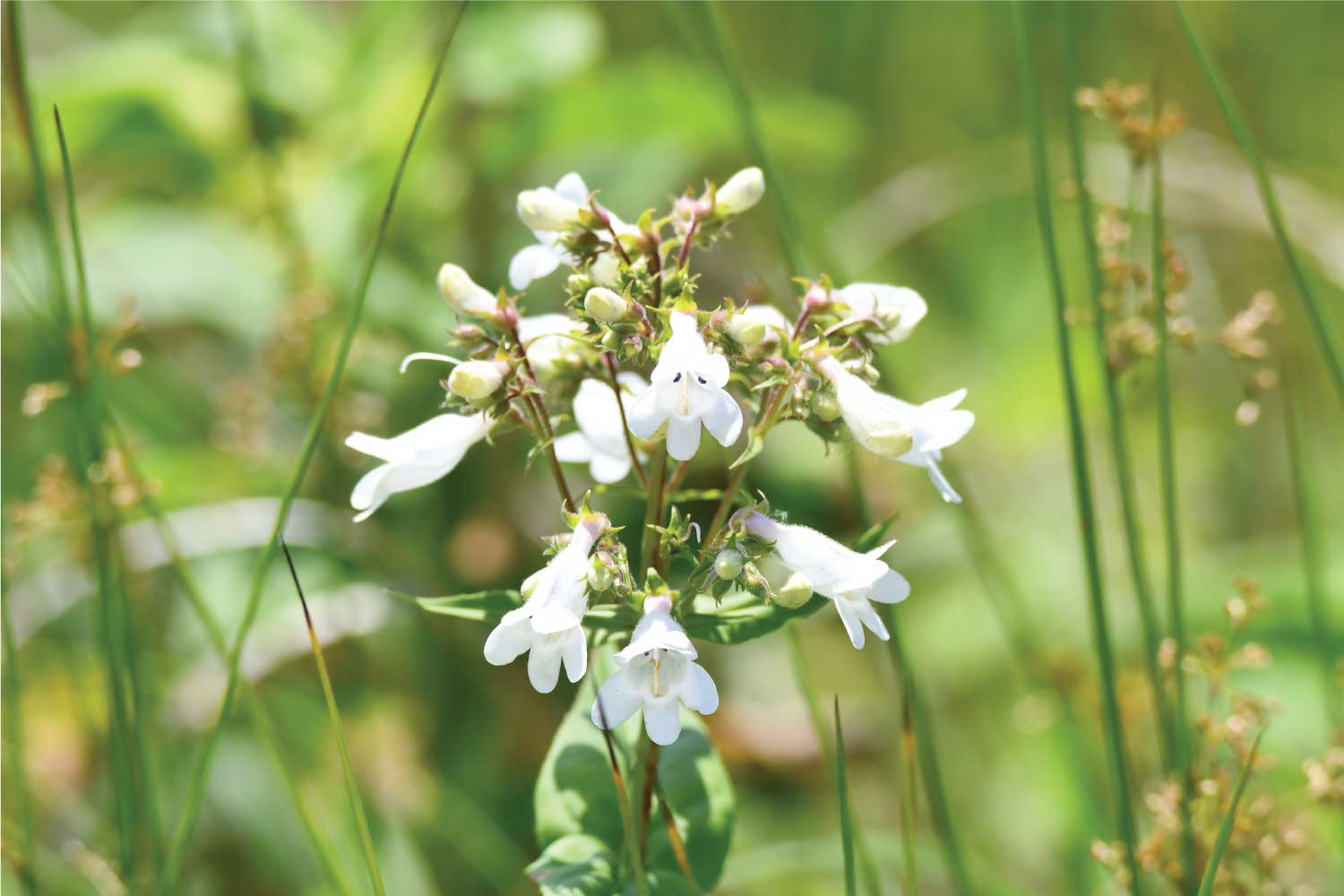 Foxglove beardtongue. (Photo by Glenn P. Knoblock)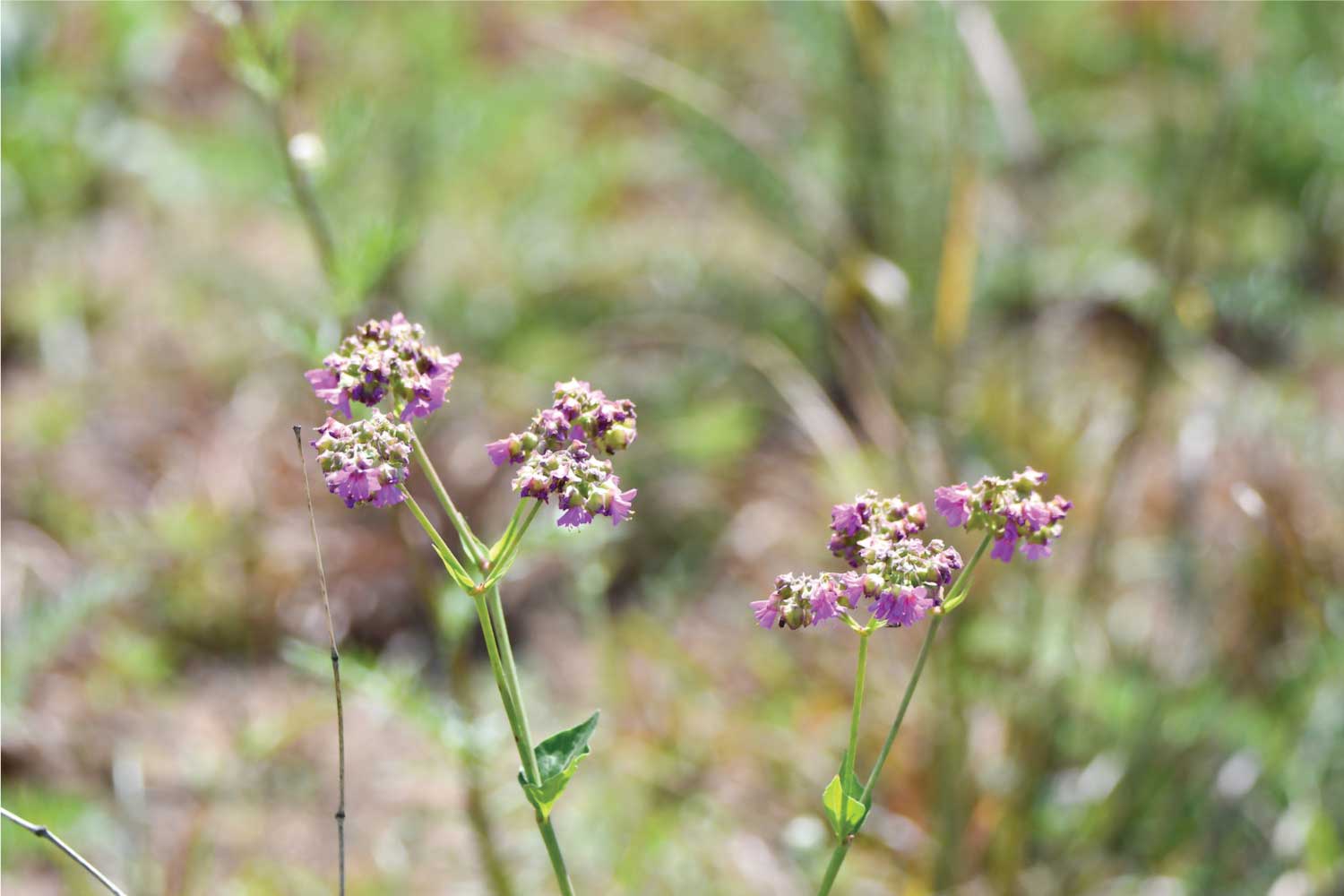 Wild four o'clock. (Photo by Glenn P. Knoblock)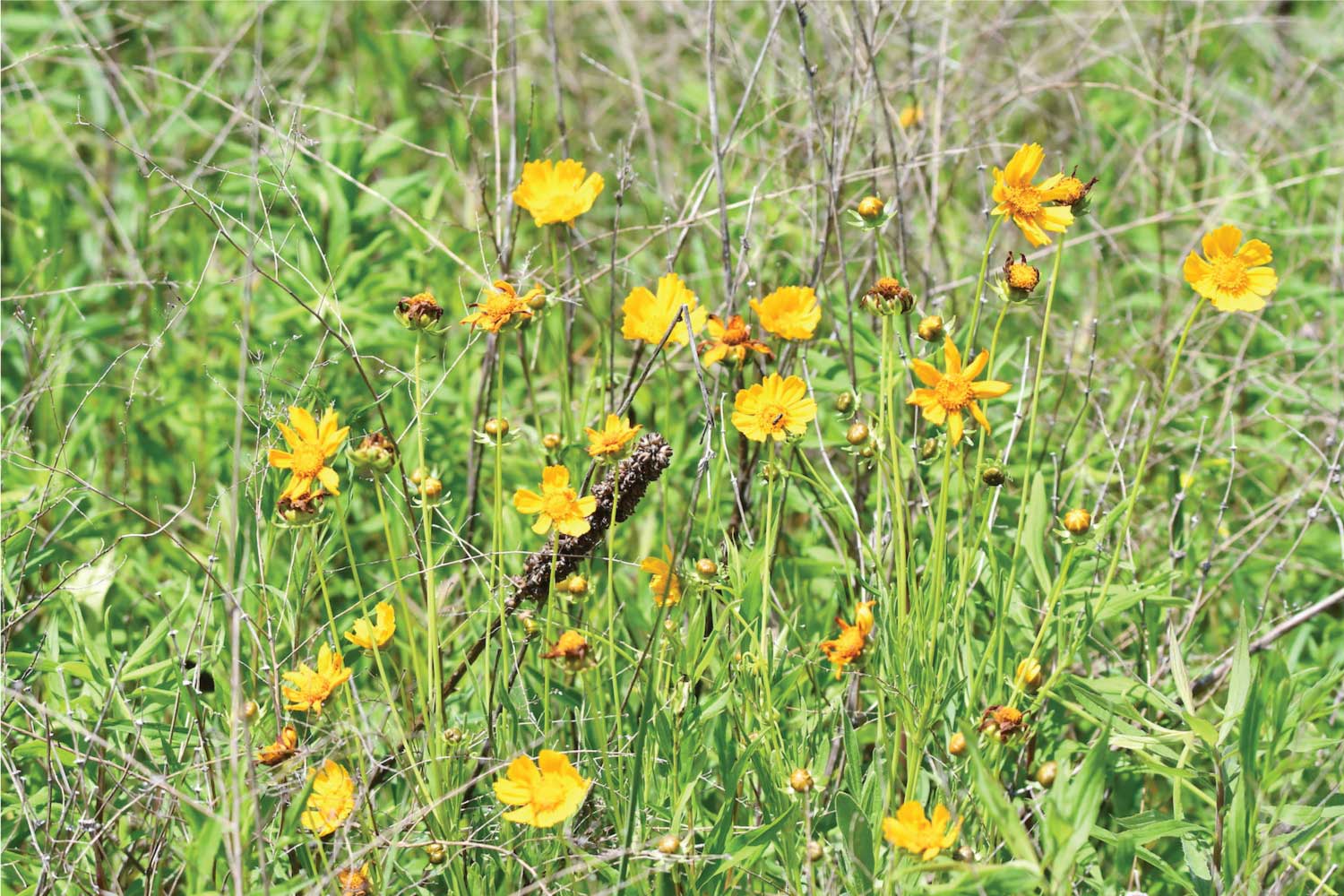 Coreopsis. (Photo by Glenn P. Knoblock)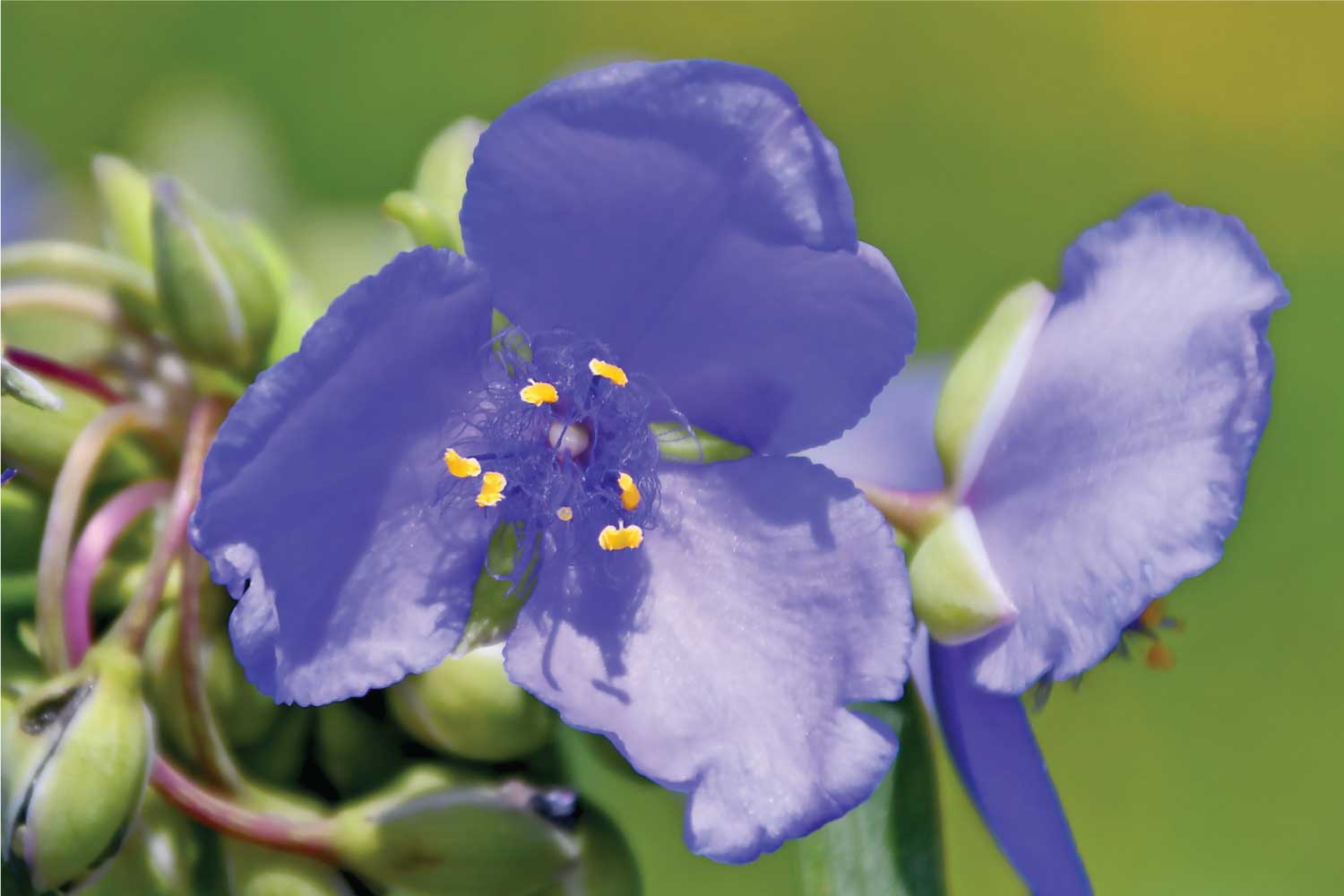 Spiderwort. (Photo by Glenn P. Knoblock)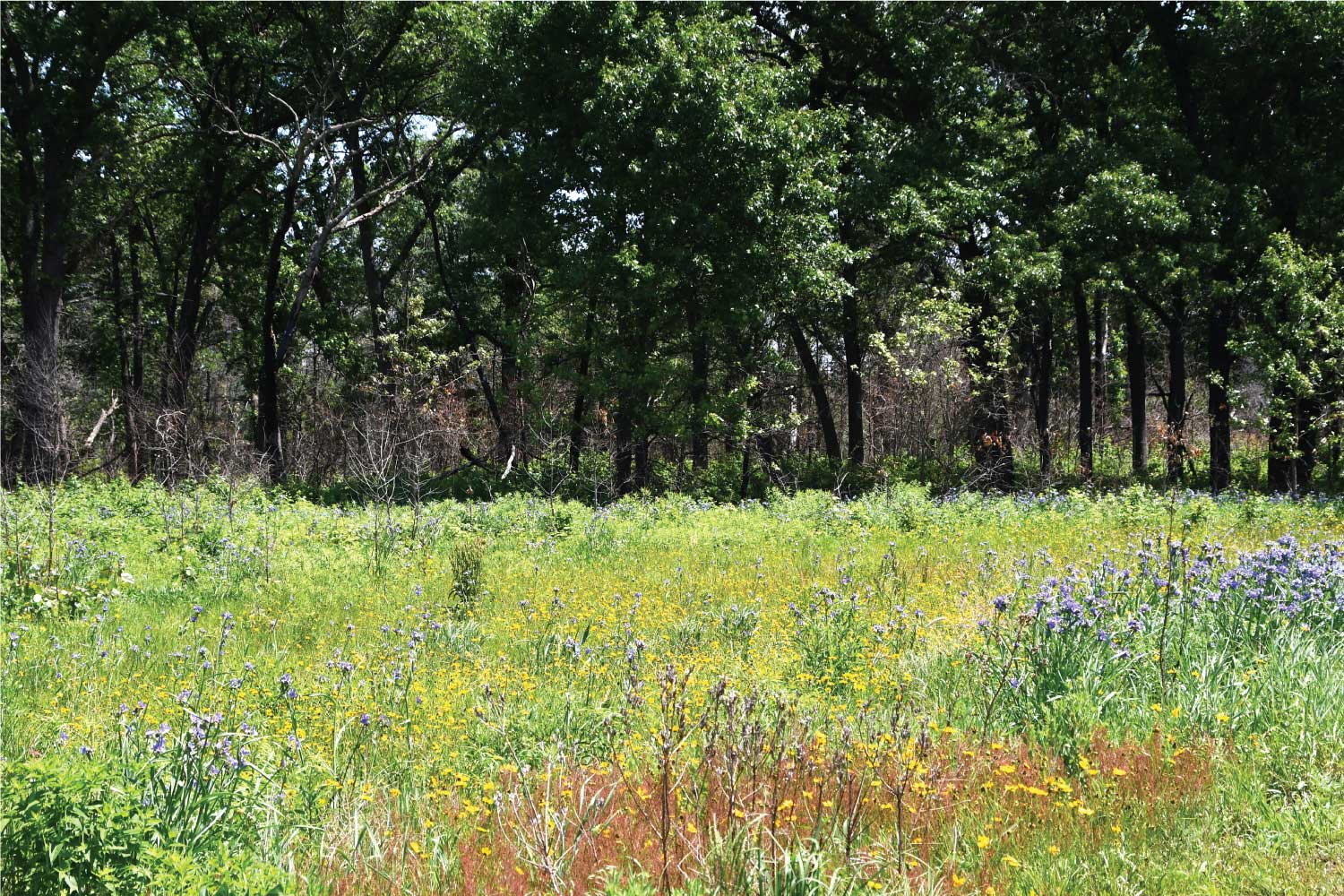 (Photo by Glenn P. Knoblock)