July's 'Buzz' episode features path progress, a river checkup and fireflies
7/19/2022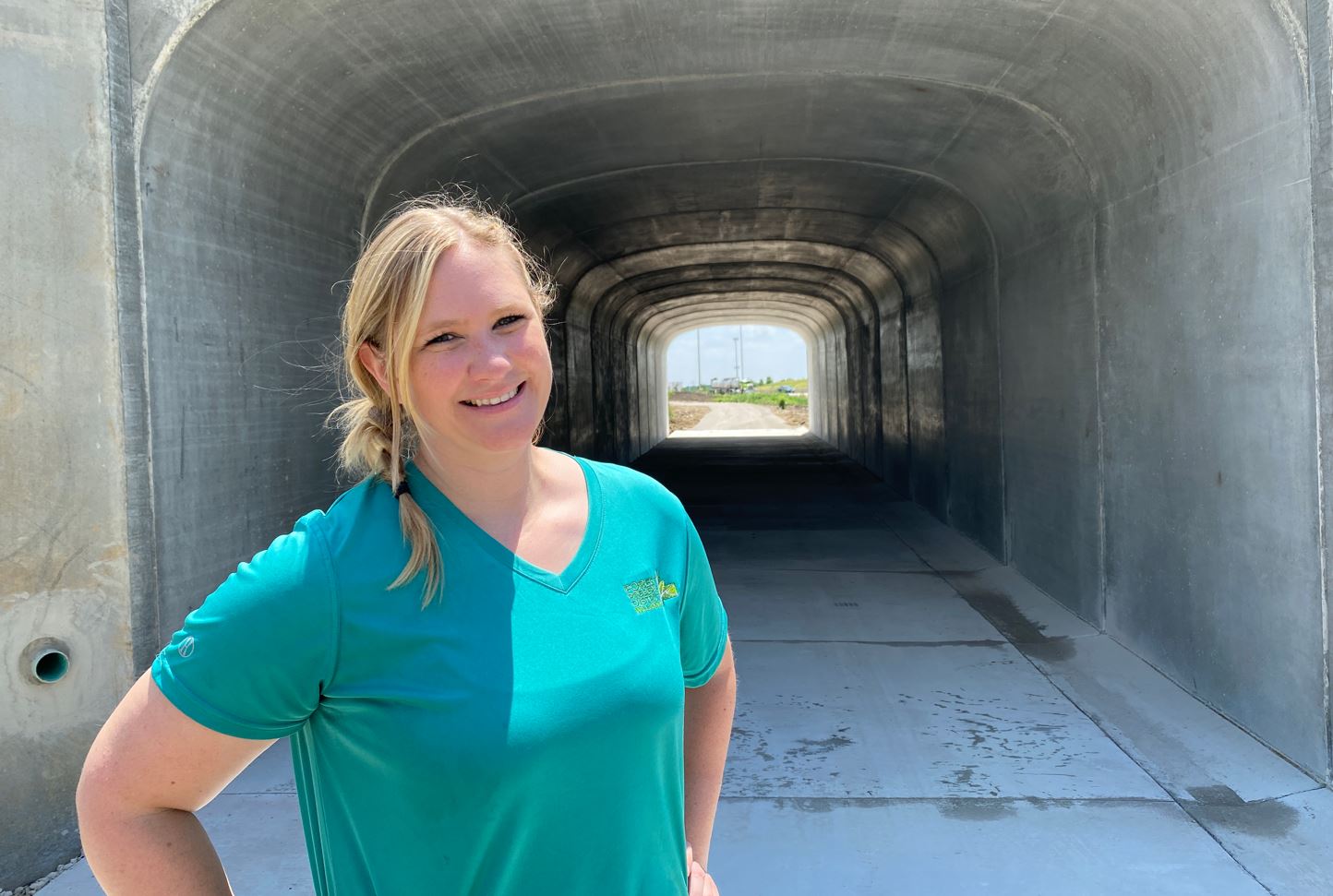 July's episode of "The Buzz" travels to the Veterans Memorial Trail construction site, down the DuPage River by kayak and ends with a stop at a firefly-filled prairie.
The Forest Preserve District's monthly nature show will air at 8:30 p.m. Wednesday, July 27, on the Forest Preserve's Facebook and YouTube pages.
The show also can be viewed at 9 p.m. Friday, July 29, on WJYS TV, courtesy of funding from The Nature Foundation of Will County. Additionally, local cable stations carry the show in Joliet, Naperville, New Lenox, Romeoville and Tinley Park.
Connecting communities
"Work has been bustling on the Veterans Memorial Trail addition," said "The Buzz" host Suzy Lyttle, who is a Forest Preserve program coordinator. The Forest Preserve is building a 3.5-mile addition to the trail that will stretch from the District's Spring Creek Greenway Trail in Hadley Valley to a state-owned trail along 159th Street in Lockport.
The show's segment about the new trail section will feature Matt Novander, the District's chief landscape architect, who will describe how the project came to be, where it is now, and what to expect in the future.
"This is such an important trail for us because it connects more communities," Lyttle said. "Not only can you recreate on this path, but you might want to consider biking to work or town once the path is completed!"
DuPage River checkup
After the trail trip, "The Buzz" will move on to a kayak paddle along the DuPage River. Lyttle tags along as Jennifer Hammer, the director of watershed programs from The Conservation Foundation, checks the condition of the river one year after the Hammel Woods dam was removed.
"She was an absolute joy to talk to and has such a wealth of knowledge about the river, water quality, aquatic insects, mussels, fish, birds and more," Lyttle said. "She considers the dam removal such a success story, so it was nice to have a full circle moment paddling back in the same area."
Sparkle time
This month's "Buzz Bit" features fireflies.
"July is the perfect time to sit out in the yard and watch the sun go down and the fireflies come out," Lyttle said. "We will visit Hickory Creek Preserve to witness both the prairie and the woods sparkle."
The best time to see fireflies is around sunset, which is about 8:23 p.m. these days.
"So get outside to see the magic," Lyttle said.
View all episodes: