Hunt for prairie treasures and learn how to ID trees on July's episode of 'The Buzz'
7/20/2023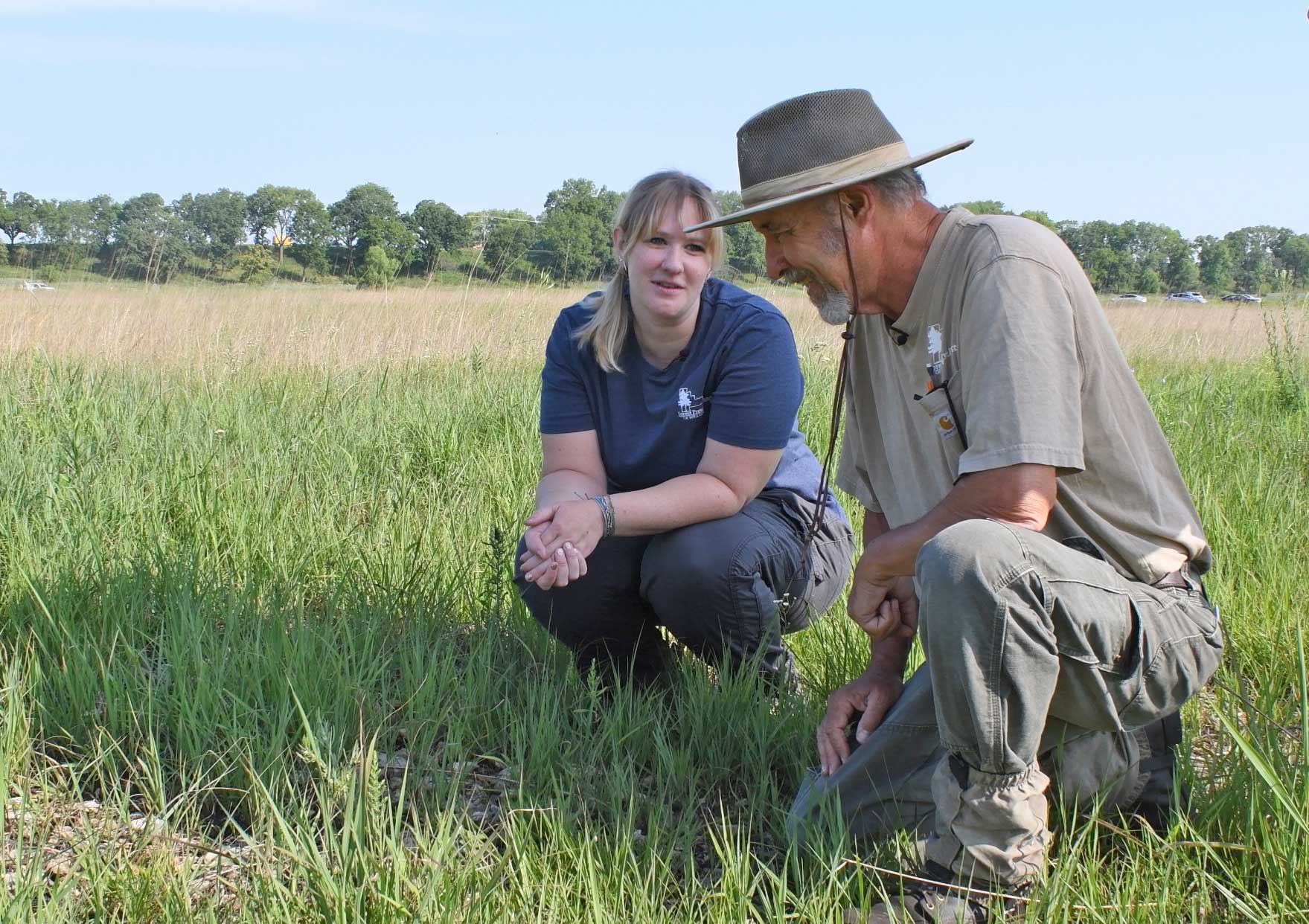 July's episode of "The Buzz," the Forest Preserve District's monthly nature program, features treasure hunting in a dolomite prairie and a quick lesson on tree ID techniques.
The show will debut at 8:30 p.m. Wednesday, July 26, on the Forest Preserve's Facebook and YouTube pages. The episode also can be viewed at 9 p.m. Friday, July 28, and 11 a.m. Saturday, Aug. 5, on WJYS TV, courtesy of funding from The Nature Foundation of Will County. Additionally, "The Buzz" airs on local cable stations in Joliet, Naperville, New Lenox, Romeoville and Tinley Park.
On July's episode, program host Suzy Lyttle joins Floyd Catchpole, the Forest Preserve's land management program coordinator, to tour Lockport Prairie Nature Preserve.
"This preserve features one of the rarest of habitats, the dolomite prairie," said Lyttle, who is a program manager for the District. "Floyd will take viewers on a journey to show how the dolomite prairie came to be and what treasures it holds today."
Lyttle said the in-depth segment is fascinating.
"I have been out in the Des Plaines River Valley before but never with an expert like Floyd," she said. "He pointed out unique, (some even threatened and endangered) plants and told their stories as well as shared the ways we have been restoring the land and battling invasive species. By the end I felt so incredibly lucky that we have this type of habitat in Will County!"
In the show's second segment, Lyttle travels to a forested habitat to test viewers on their ability to ID a tree from a leaf.
"I picked five trees that can be found in almost all our forested preserves like Hickory Creek, Messenger Woods, Goodenow Grove, etc. I point out the details that make the leaf special and it's up to you to use the clues and ID it. How well do you think you will do?"
View all past episodes: