Hummingbird Fest is back! Register now for a bird-banding session
8/5/2022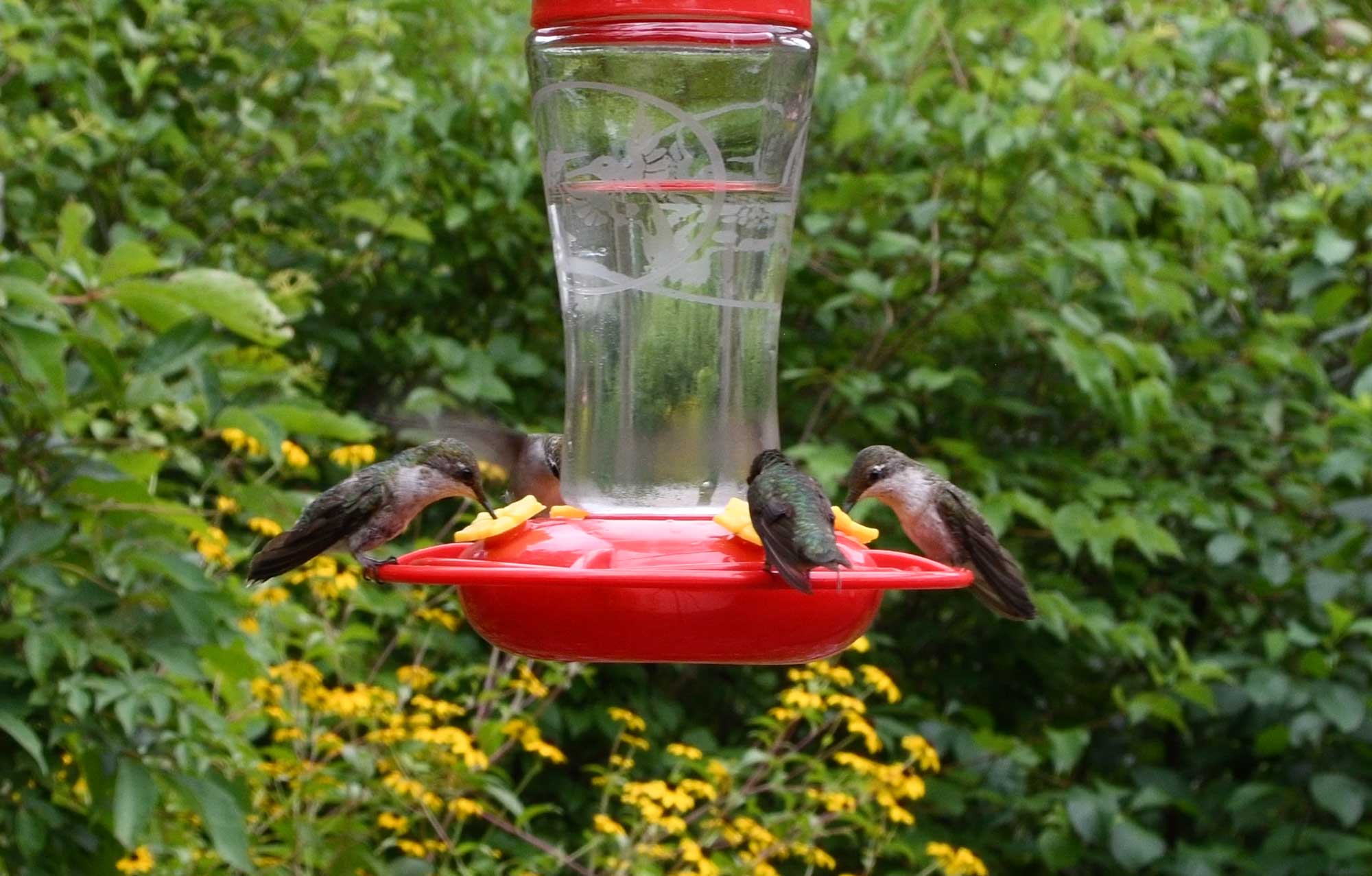 After a two-year hiatus, the Forest Preserve District's Hummingbird Fest will return to Plum Creek Nature Center in Crete Township on Saturday Aug. 20.
The event will be held from 1-5 p.m. Registration is not required to attend the event, but new this year is a registration requirement to attend a banding session. The registration deadline for the six banding sessions is Friday, Aug. 19. You can sign up online or by calling 708-946-2216.
Each banding session will feature an introduction to hummingbird banding with answers to frequently asked questions. After the introduction, each group will be able to watch as Thorn Creek Audubon Society and Lincoln Land Association of Bird Banders' staff capture, band, weigh and measure ruby-throated hummingbirds before releasing them back into the preserve. A few attendees will be chosen to release the hummingbirds after banding.
Since the hummingbirds are so small, the banding process will be projected onto a large-screen TV set up in the outdoor viewing area as well, said Bob Bryerton, a Forest Preserve program coordinator.
In addition to the banding sessions, the event will include:
An interpretive naturalist sharing native landscaping tips.
A live monarch display with pupae and larvae and possibly a butterfly release.
Butterfly expert Kay MacNeil presenting information on monarch life cycles and the importance of pollinators.
Local beekeeper Mike Rusnak, who has more than 15 years of beekeeping experience to share, discussing the art of beekeeping.
A plant sale hosted by The Nature Foundation of Will County. The foundation will sell pollinator-friendly plants while supplies last.
A craft activity that gives participants an opportunity to make upcycled hummingbird feeders from empty wine bottles.
Hummingbird adoption opportunities through the Lincoln Land Association of Bird Banders.
Viewing opportunities for the "Fly Together" origami butterfly exhibit inside the nature center.
SUBSCRIBE TO OUR YOUTUBE CHANNEL
Other than the Foundation's plant sale, there will not be a vendor area this year as there has been at past fests as the Forest Preserve eases back into offering this event after the COVID-19 pandemic, Bryerton said. The event will still celebrate pollinators and give all attendees good information about luring beneficial species to their yards.
As for the banding sessions, Bryerton said those are always popular because hummingbirds are so fast — traveling at an estimated 30 mph while flying and 60 mph while diving — it's hard to see them as they zip to and from your feeders.
"And they're so small, but they're pretty and people want to see them up close," he said. "That is why these banding events are so special."
The bands placed on hummingbirds are small, only the size of a paper clip, and light because they are made out of aluminum, Bryerton added. They help researchers track these tiny creatures as they migrate to Mexico and Central America in the winter.
Researchers in other locations who capture the hummingbirds during their own banding programs share information via a network that Illinois banders have access to, Bryerton explained.
"All the information goes into a database that shows where the hummingbirds are going," he said. "It gives them an idea of what a normal migration pattern is, and if something changes, they can look to see what caused it and if we should be worried about it."