Help celebrate the 30th annual National Public Lands Day
9/12/2023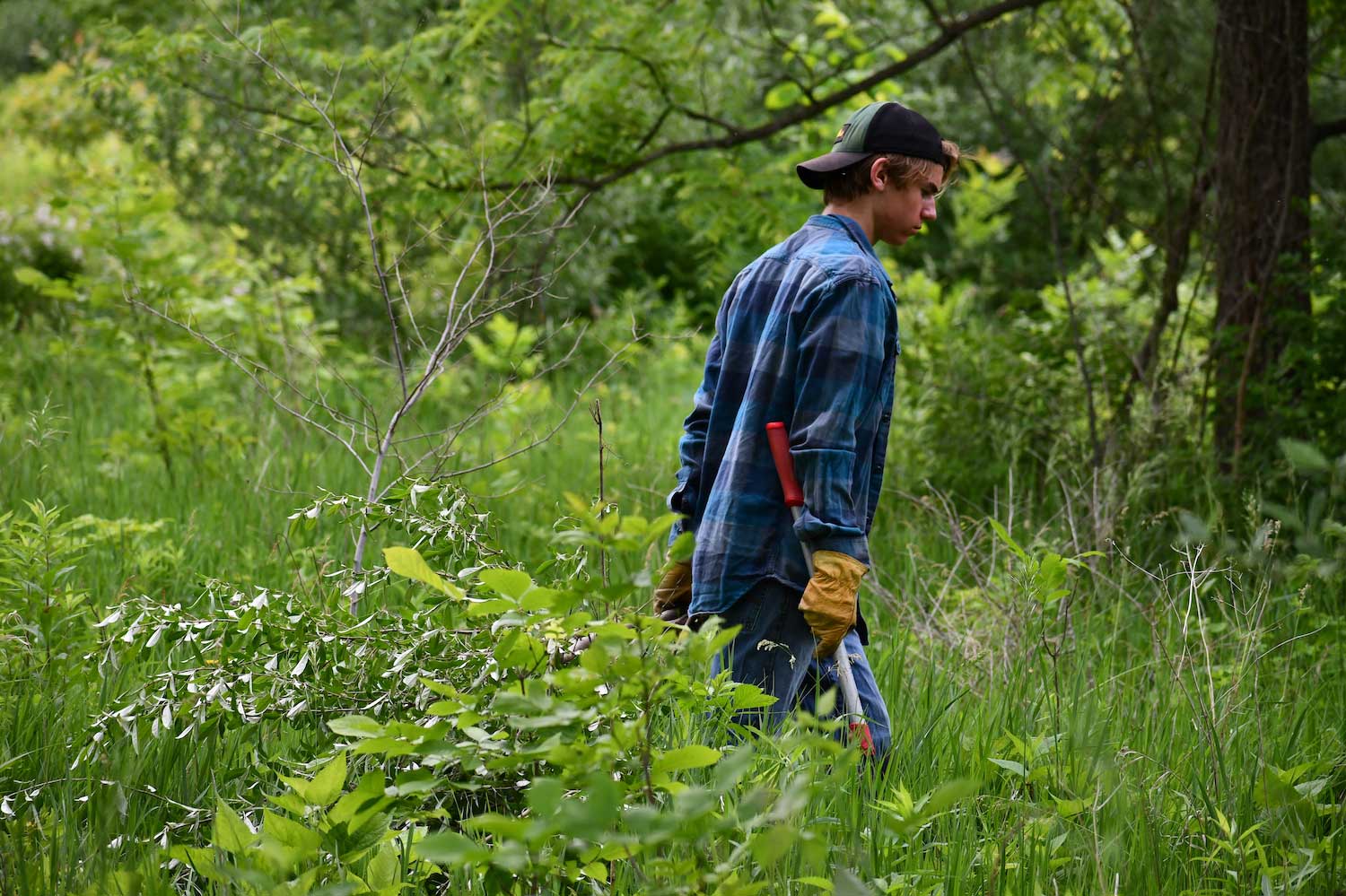 Help celebrate the 30th annual National Public Lands Day on Saturday, Sept. 23, by volunteering or getting out to a Forest Preserve program to soak in some nature.
Created in 1994, NPLD is now the largest single-day volunteer effort for public lands. The event was created to create a "strong connection between people and the environment, educating and cultivating environmental stewards," according the National Environmental Education Foundation, which founded the event.
The Forest Preserve's Volunteer Morning program on NPLD will take place from 8 a.m. to noon at Hickory Creek – LaPorte Road Access, Mokena. Volunteers will participate in brush control, seed collecting or litter cleanup.
"Our restoration efforts have been very successful at Hickory Creek Preserve," said Emily Kenny, the Forest Preserve's volunteer services supervisor. "And National Public Lands Day is a great opportunity to give back locally, meet the dedicated volunteers to this site, and learn about how you can continue to help volunteer in the Forest Preserves in the future."
"All participants who sign up for National Public Lands Day will be entered into a drawing at the end of the event to win some Forest Preserve swag," Kenny said.
New volunteers must fill out a special waiver created for the NPLD program. If you've already volunteered in 2023 and filled out a waiver, you do not have to complete another waiver. Simply email [email protected] to say you are interested in helping out on Sept. 23 and if you prefer brush control, litter pickup or seed collecting.
You will either get a confirmation email that your spot has been reserved or that the program is full. If the program is full, additional Volunteer Morning programs are offered year-round. Check out the Event Calendar to find an open date.
"There are plenty of opportunities for people of all ages and abilities to contribute," Kenny said.
If you would rather spend National Public Lands day enjoying the Forest Preserve District's open space and nature programming, consider checking out these one-day events and ongoing programs: