Get your kayaking kicks in the preserves this summer
5/18/2023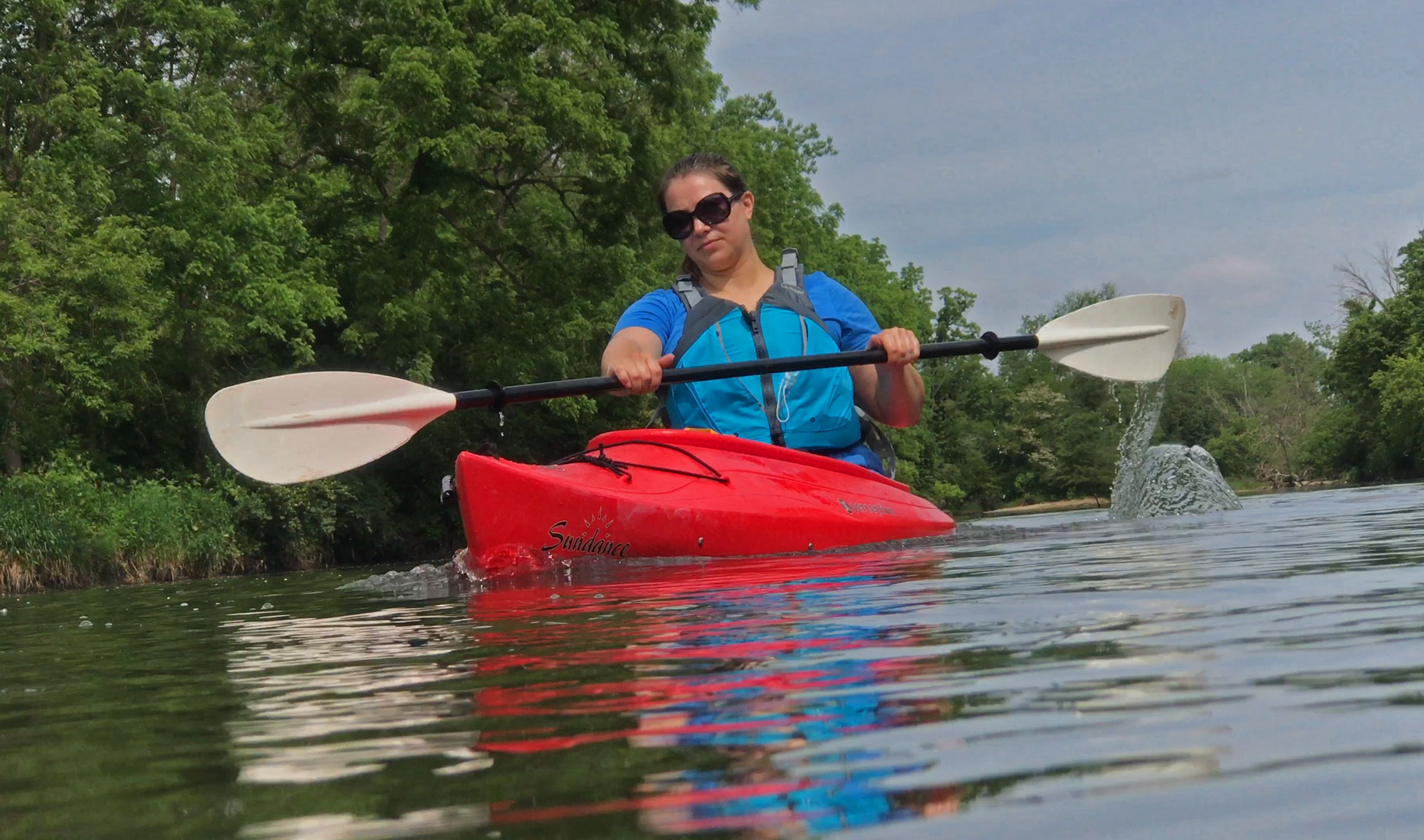 When summer starts to sizzle, consider cooling down with a Forest Preserve District paddling program.
The kayaking season kicks off with a Kayak Kollege class on June 3 and keeps cruising into a Morning Paddle on Aug. 19. In between are kayaking programs that feature rivers, lakes, moonlight, music, shooting stars, sunsets and more. Exploring the preserves by kayak is relaxing, a good workout and a wonderful way to see nature up close and personal.
If you have never kayaked before, consider signing up for a Kayak Kollege program to get your feet wet. Kayak Kollege workshops are taught by American Canoe Association certified instructors and all equipment, including personal flotation devices, is provided.
Online registration will be available as the programs are added to the Event Calendar. (If you don't see a program listed now, check back in the weeks to come.) Here is the June, July and August lineup:
In addition to the Forest Preserve District's kayaking programs, kayaks can be rented at Monee Reservoir Visitor Center through Sept. 30. Canoes and kayaks are rented on a first-come, first-served basis and life vests, oars and paddles are included with rentals.
Also, kayak rentals are being offered by The Forge through a concessions license at the Forest Preserve's Whalon Lake in Naperville. A maximum of 30 rented kayaks will be allowed at one time on the lake, which has an 80-watercraft limit.
For more information on paddling in the preserves, visit the Canoeing and Kayaking Page.