From 'cultural relic to recreational resource,' I&M Canal anniversary marks 175 years
4/13/2023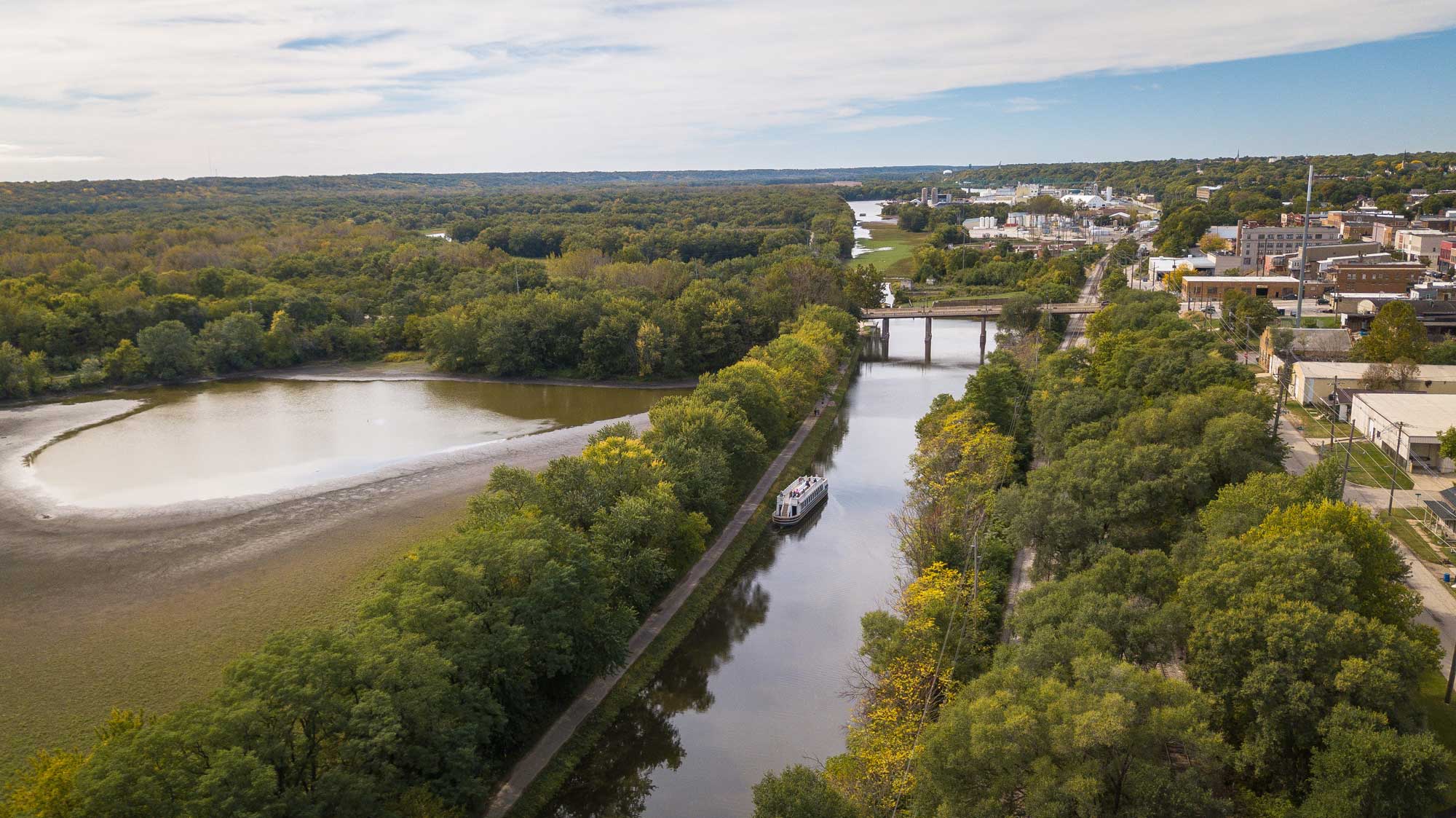 Six years before the I&M Canal closed for business in 1933, the Forest Preserve District came into existence and began preserving land that sometimes intersected with the canal route.
The two entities have been intertwined ever since. And a result of this geographical intersection, the Forest Preserve is celebrating 175 years of the I&M Canal with programs that interpret the history of the canal region.
The Forest Preserve was created in 1927 and slowly began purchasing land to preserve the county's natural and cultural resources.
The 96-mile I&M Canal runs through or near several preserves in the same Des Plaines River Valley that the canal followed as it provided a route from the Great Lakes to the Illinois River and, ultimately, the Mississippi River and the Gulf of Mexico. The canal route has been preserved as a National Heritage Area, the country's first.
The I&M Canal Trail runs through the Joliet Iron Works Historic Site and McKinley Woods, and it is adjacent to Isle a la Cache, Lockport Prairie and Keepataw preserves.
The canal once brought materials to Joliet Iron Works when it was in its heyday in the late 1800s. The Forest Preserve built a section of the I&M Canal Trail that runs north from Iron Works to 135th Street near Isle a la Cache. And there are remnants of Civilian Conservation Corps work along the I&M Canal Trail in McKinley Woods.
"The heritage corridor provides us a way to bundle together some of our sites and tell a common story," explained Ralph Schultz, Forest Preserve executive director. "The story includes the canal, the Des Plaines River corridor and its natural resources, and historical notes of interest from prior to our arrival through canal construction to today."
In recent decades the trail built along the former canal towpath has served as a recreational outlet for hiking, biking and kayaking.
"The canal is a cultural relic that we've turned into a recreational resource," Schultz said.