Mellow yellow 'Golden Opportunity' art exhibition runs through Dec. 31 at Four Rivers
10/2/2023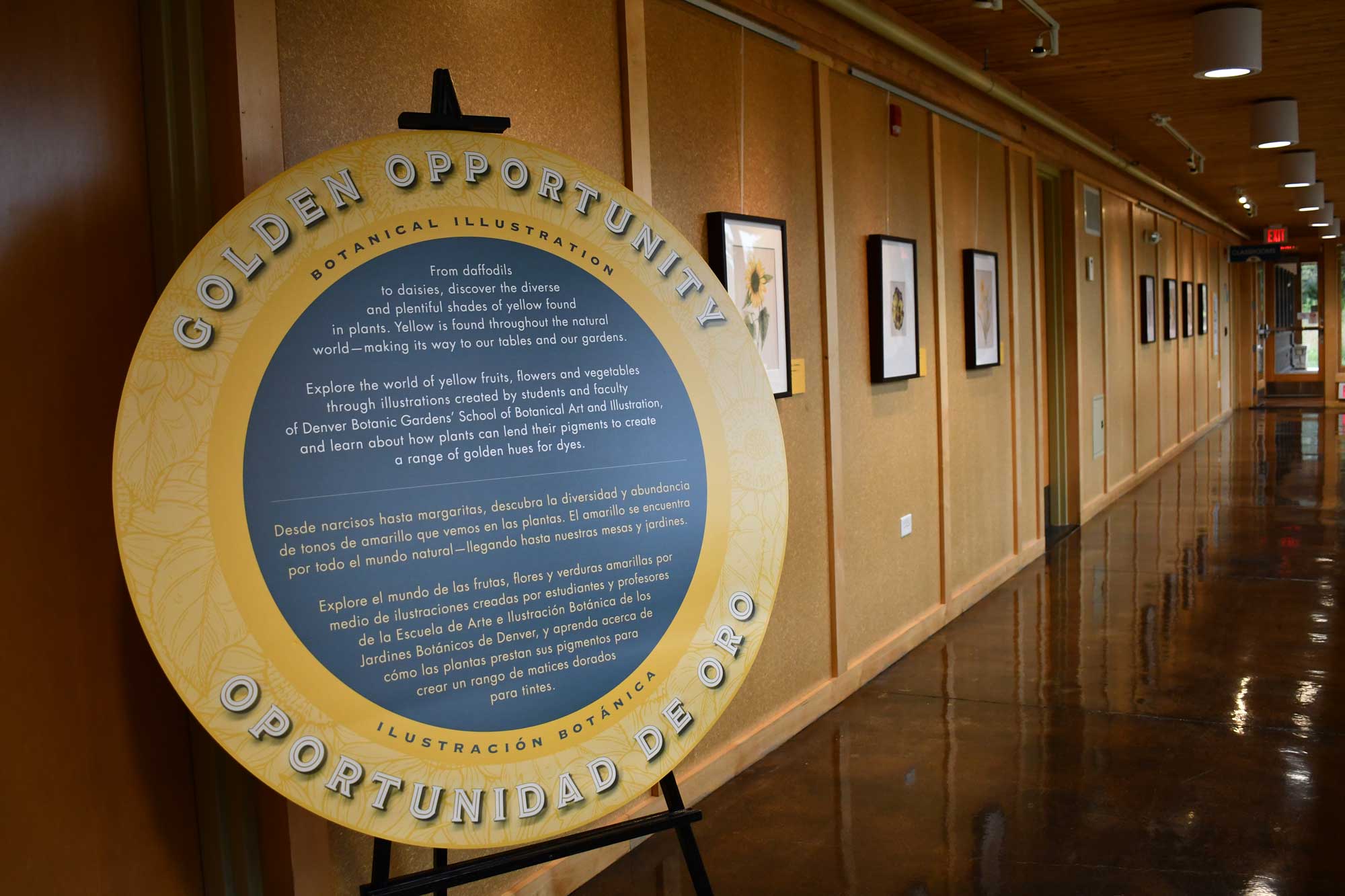 If you've been following the programming offered at Four Rivers Environmental Education Center this year you might have noticed a common theme: color.
The Rivers of Color series was a prelude to a free art exhibition, "Golden Opportunity: Botanical Illustration," which runs through Sunday, Dec. 31, at Four Rivers in Channahon.
The bilingual exhibit will explore the world of yellow plants and pigments through illustrations created by students and faculty of Denver Botanic Gardens' School of Botanical Art & Illustration. The artists used colored pencil, watercolor, graphite, mixed media and ink to call attention to the variety of yellow plants that surround us and how they can be used to create dyes.
Exhibition hours are 10 a.m. to 4 p.m. Tuesdays through Saturdays and noon to 4 p.m. Sundays. To assist those who can't get to Four Rivers by 4 p.m., the site will offer three Golden Opportunity: After Hours programs where the exhibition can be viewed until 6 or 6:30 p.m.
"The exhibition leads visitors to examine some wonderful works of art depicting the color yellow in various natural forms and seeks to teach about the source of that color," said Jerome Gabriel, the Forest Preserve District's facility supervisor at Four Rivers. "Visitors can learn about the plant sources that supply many of the natural yellow pigments through six pigment displays highlighting a variety of plant materials and examples of their use in dyes."
For those who would like to try their own hand at dye-making, the Four Rivers gift shop will have a limited supply of natural dye-making kits. And a limited number of prints by a local photographer will be available for those who would like a yellow keepsake.
The exhibit is brought to the Forest Preserve District through funding by The Nature Foundation of Will County.
Rivers of Color
The Rivers of Color programs will continue through the end of the year. They are designed to make people aware of how color impacts the natural world.
VIEW ALL RIVERS OF COLOR PROGRAMS
"The goal was to draw visitors into the world of color here at Four Rivers, and then finally show the use of that color in human-made art, including how nature forms the pigments used in producing such artwork," Gabriel said.
The programs have celebrated the local environment and its colorful variety of birds, flowers and even mosses and lichens that call Four Rivers and the surrounding McKinley Woods preserve home, he explained.
"Now, we end the year with a celebration of the work of some amazing artists, the color yellow, and a look at color beyond what we can see," Gabriel added.
As part of the exhibition, a video provided by the Denver Botanic Garden provides insight into the use of ultraviolet light and color by birds and insects to navigate nature.
"Our naturalists have taken this idea and created an immersive UV light experience available in November and December to help visitors see the natural world as insects or birds would," Gabriel said. "You can learn how a flower that may seem white to you is alive with vibrant color to those who can see beyond the normal light spectrum."
A special program, Rivers of Color: 'Golden Opportunity': Through a Different Lens, which includes time in an ultraviolet-lit room, will be offered at 9 a.m. Friday, Dec. 8.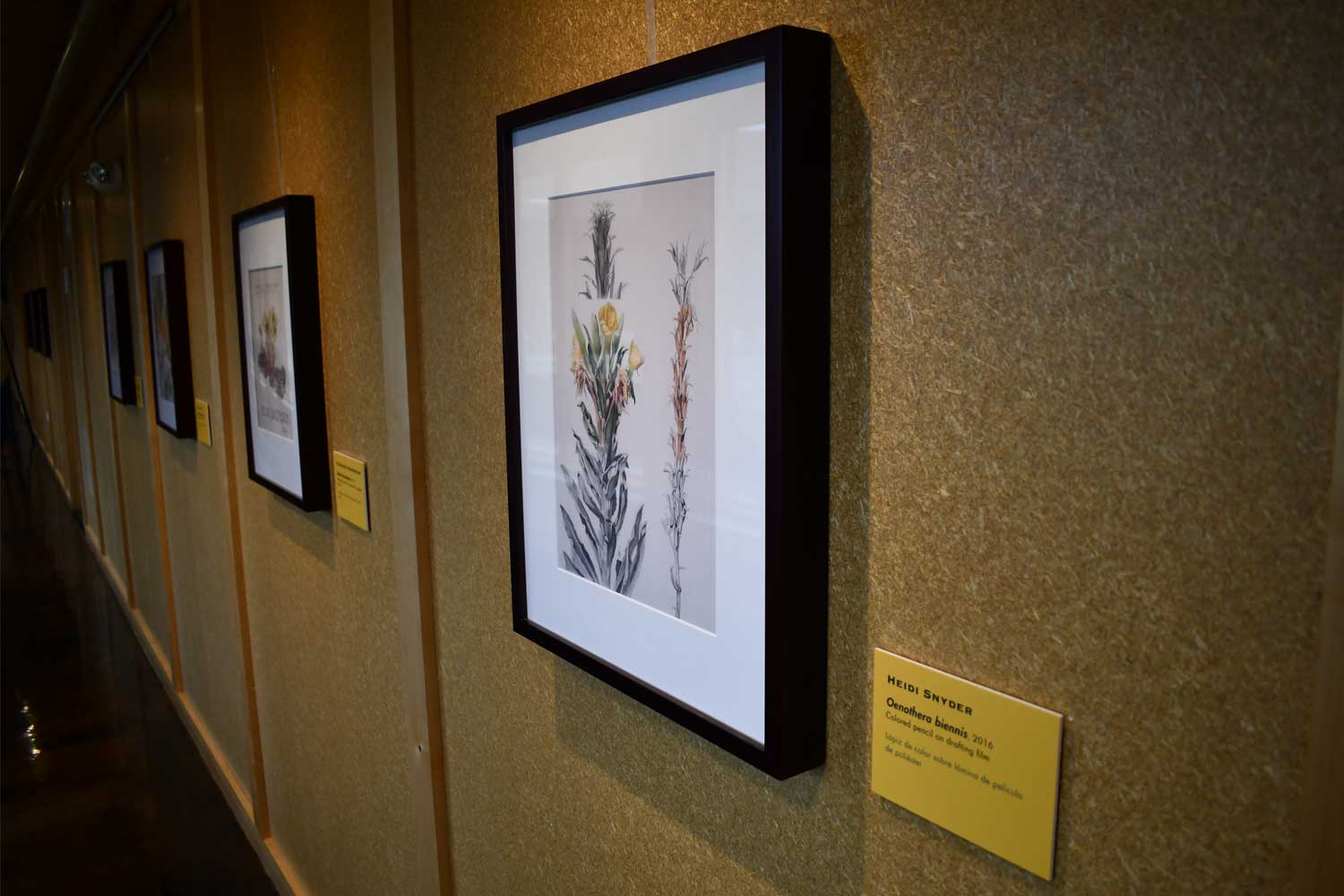 (Photo by Anthony Schalk)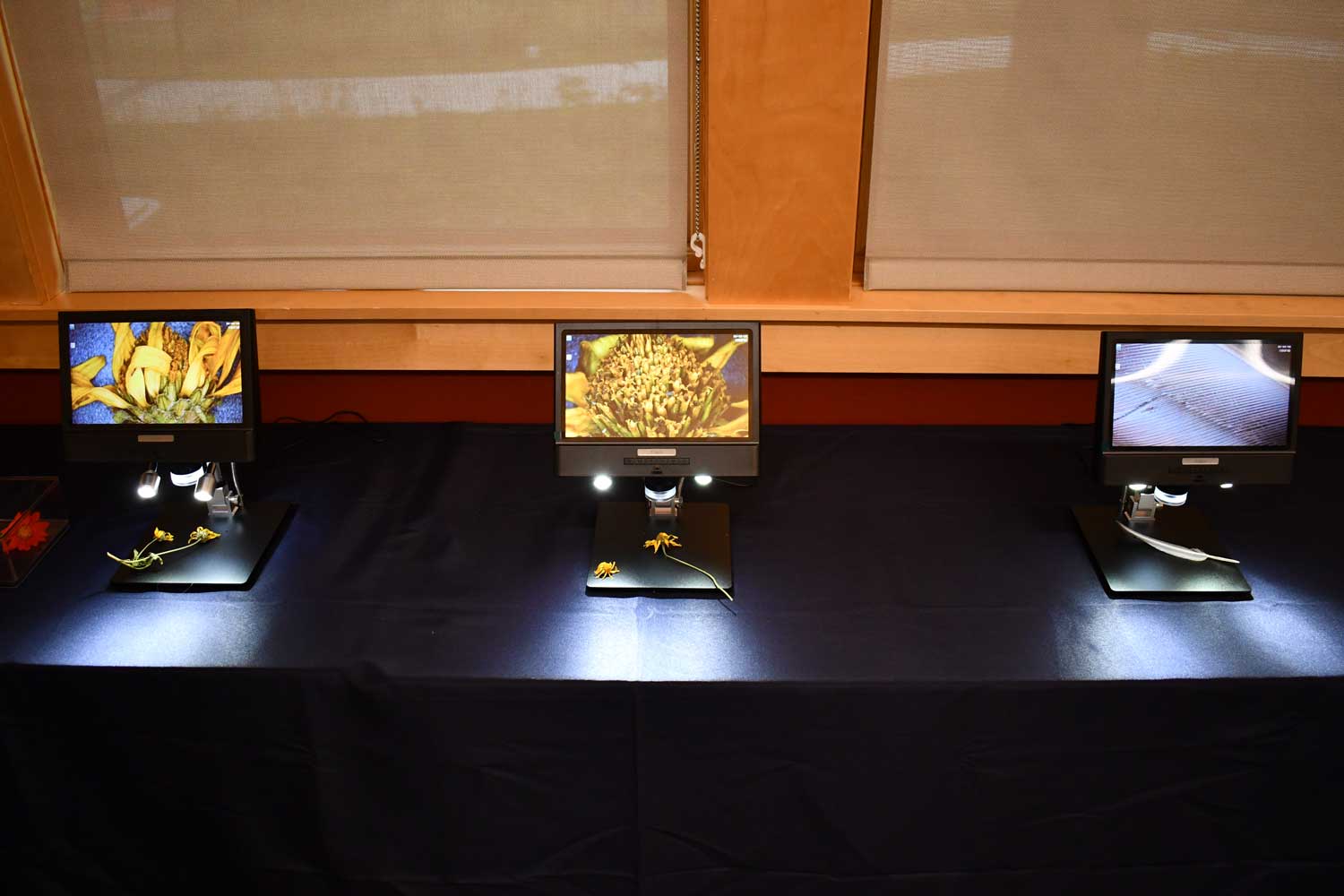 (Photo by Anthony Schalk)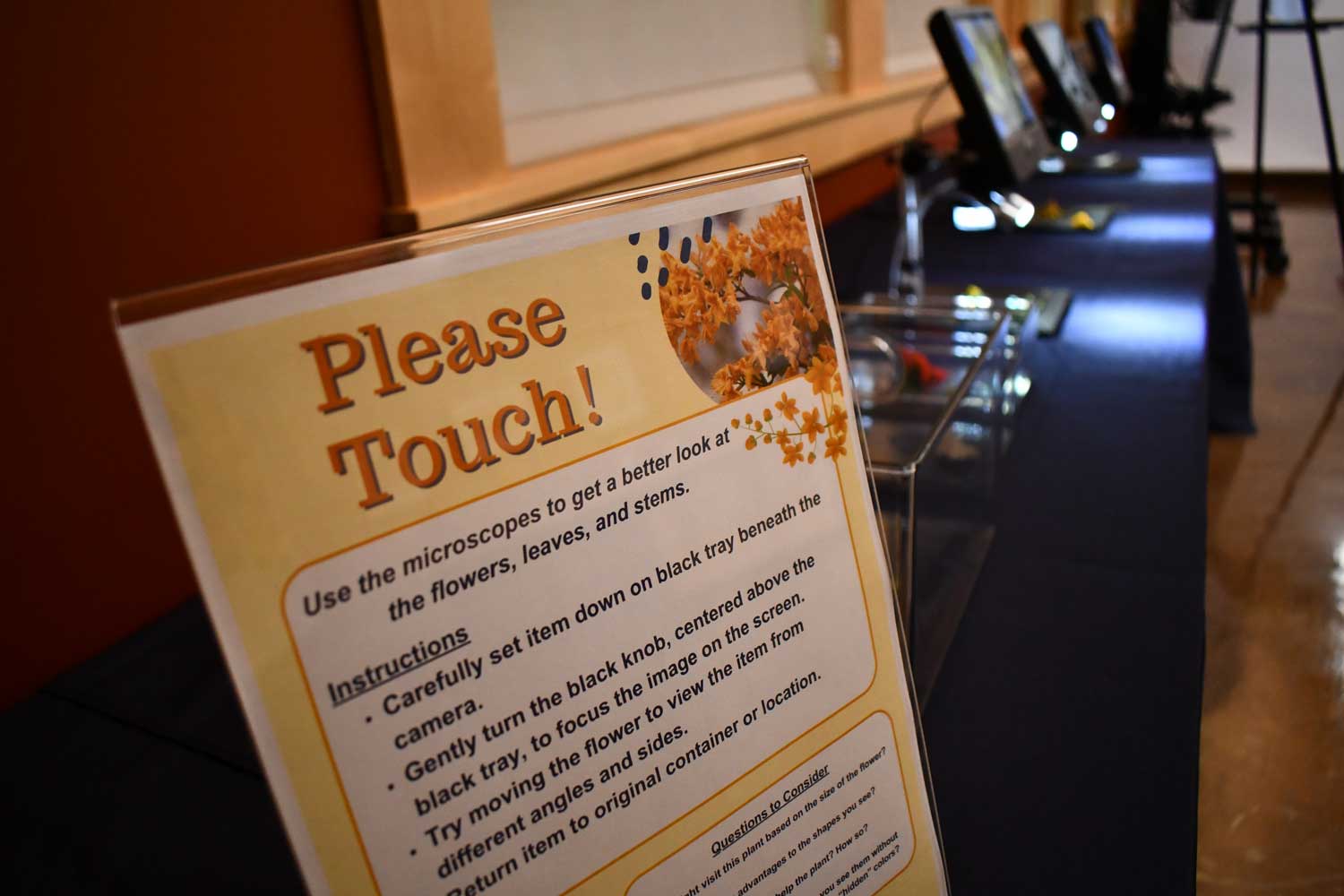 (Photo by Anthony Schalk)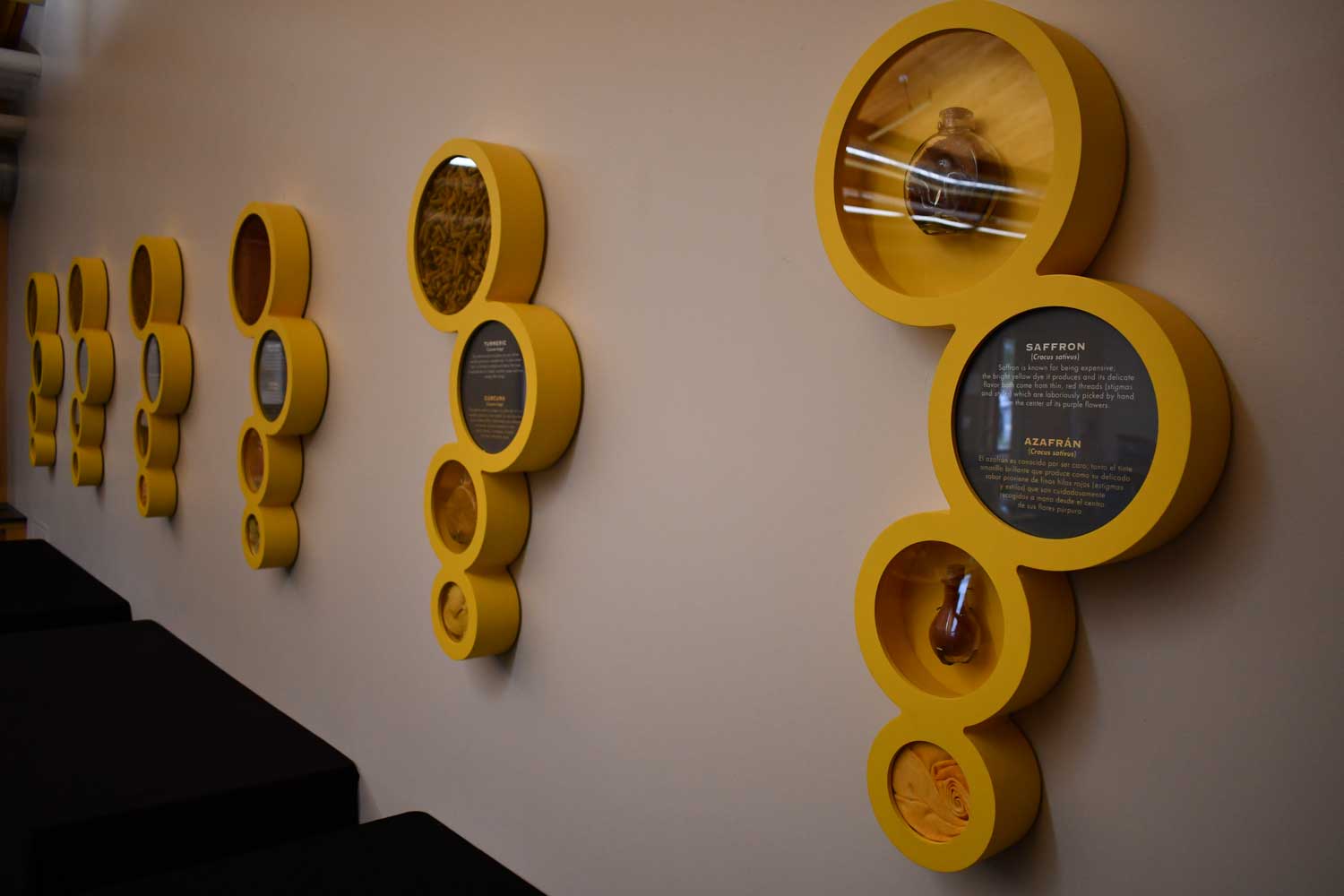 (Photo by Anthony Schalk)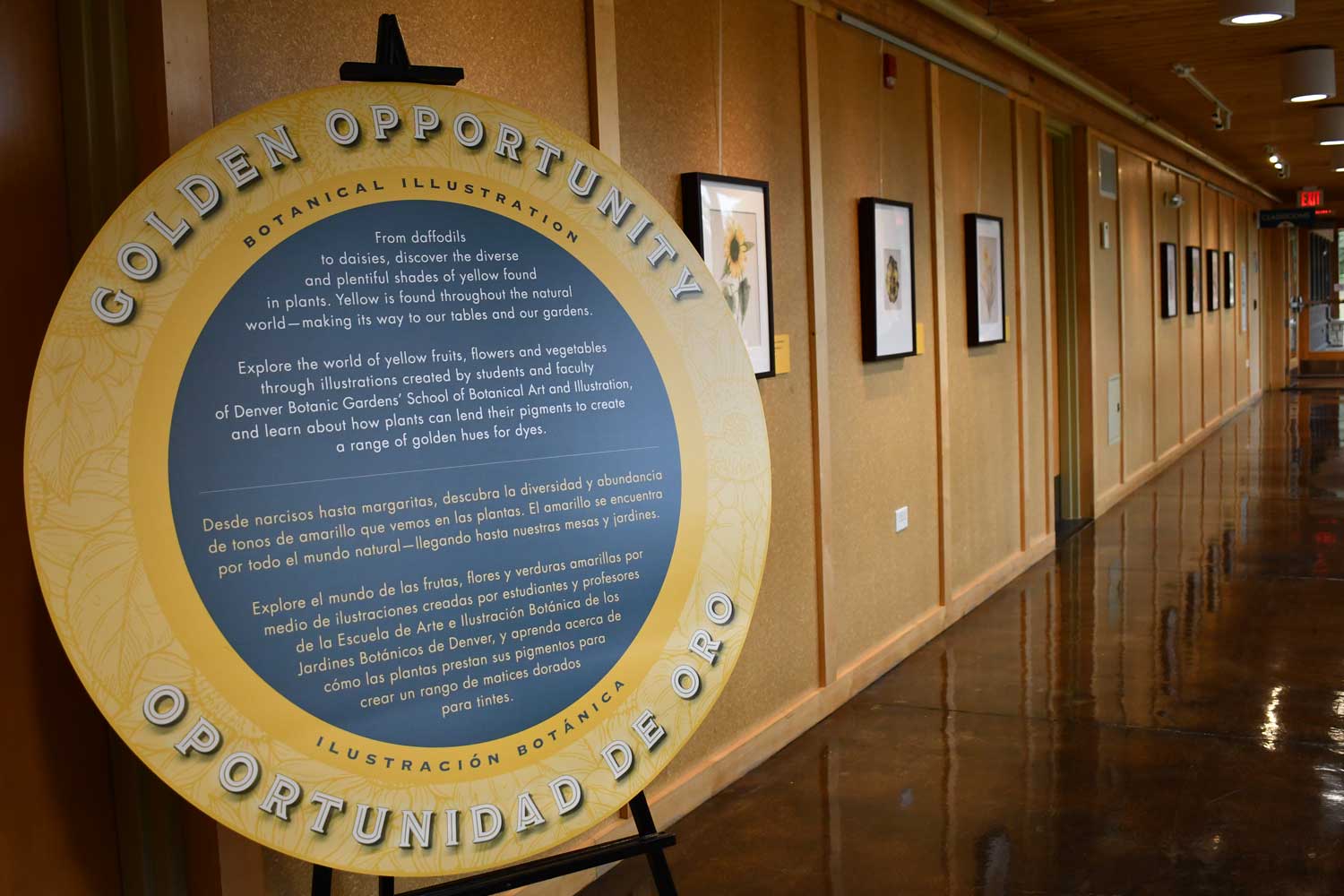 (Photo by Anthony Schalk)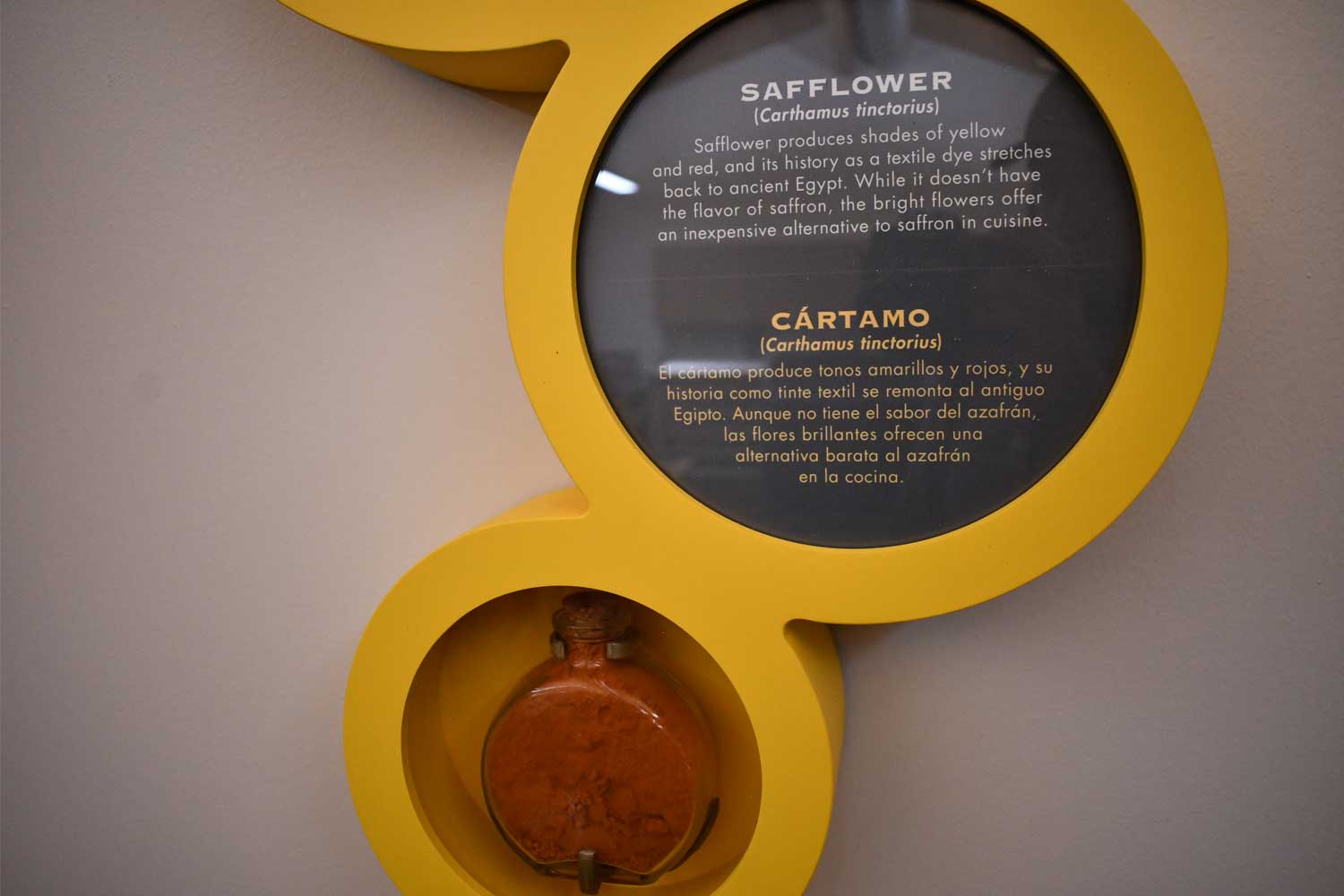 (Photo by Anthony Schalk)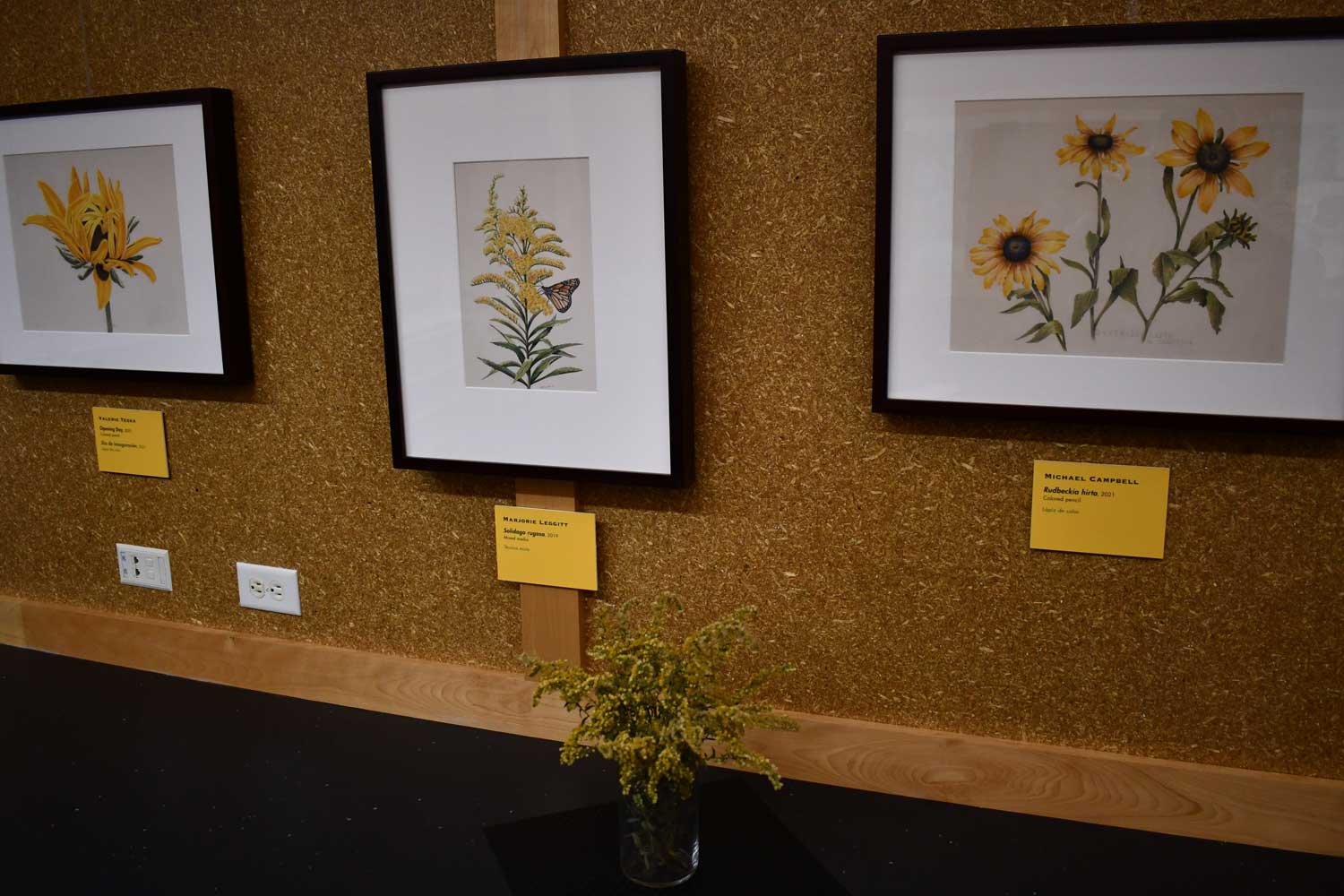 (Photo by Anthony Schalk)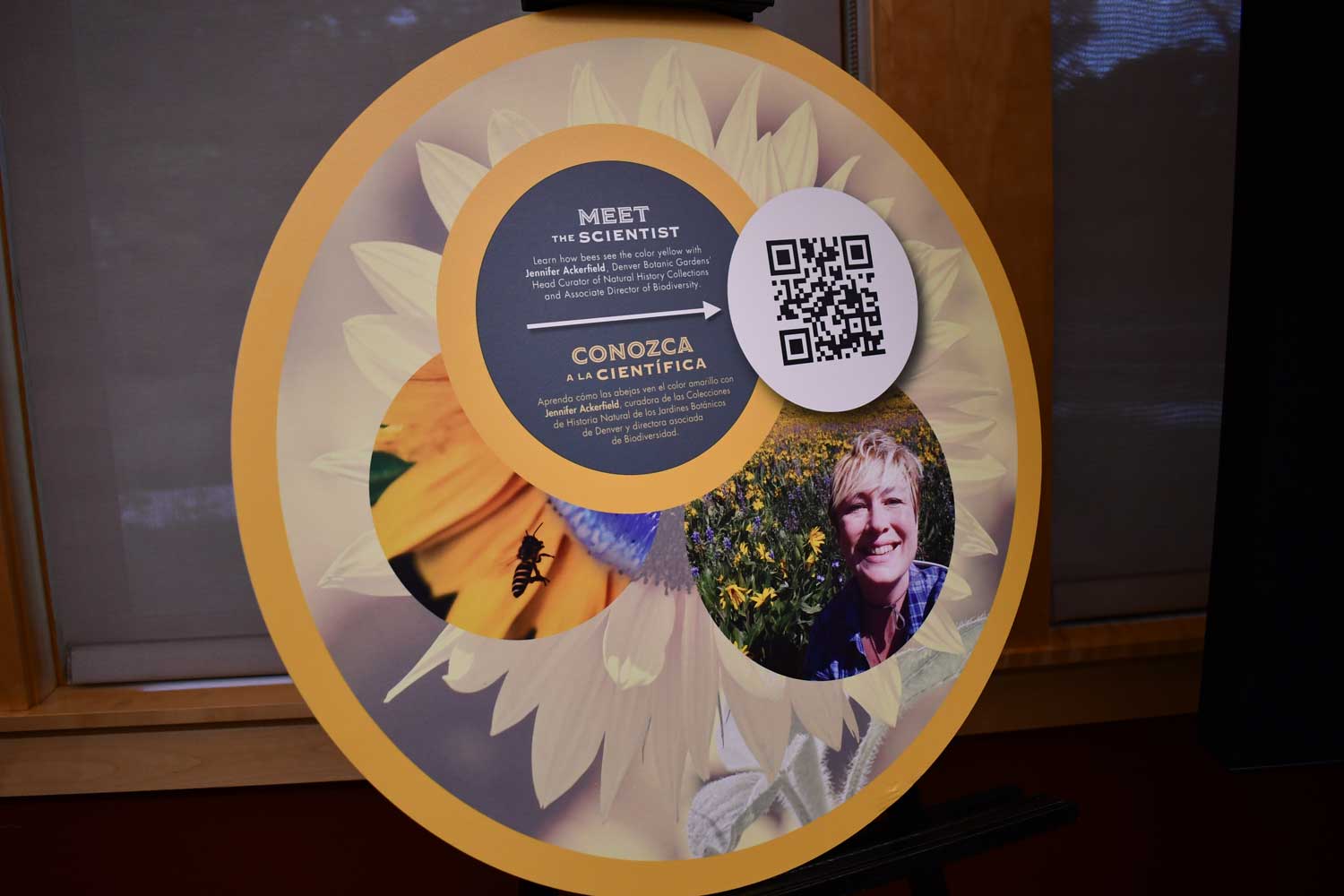 (Photo by Anthony Schalk)