Four Rivers hosts yearlong celebration of color
12/23/2022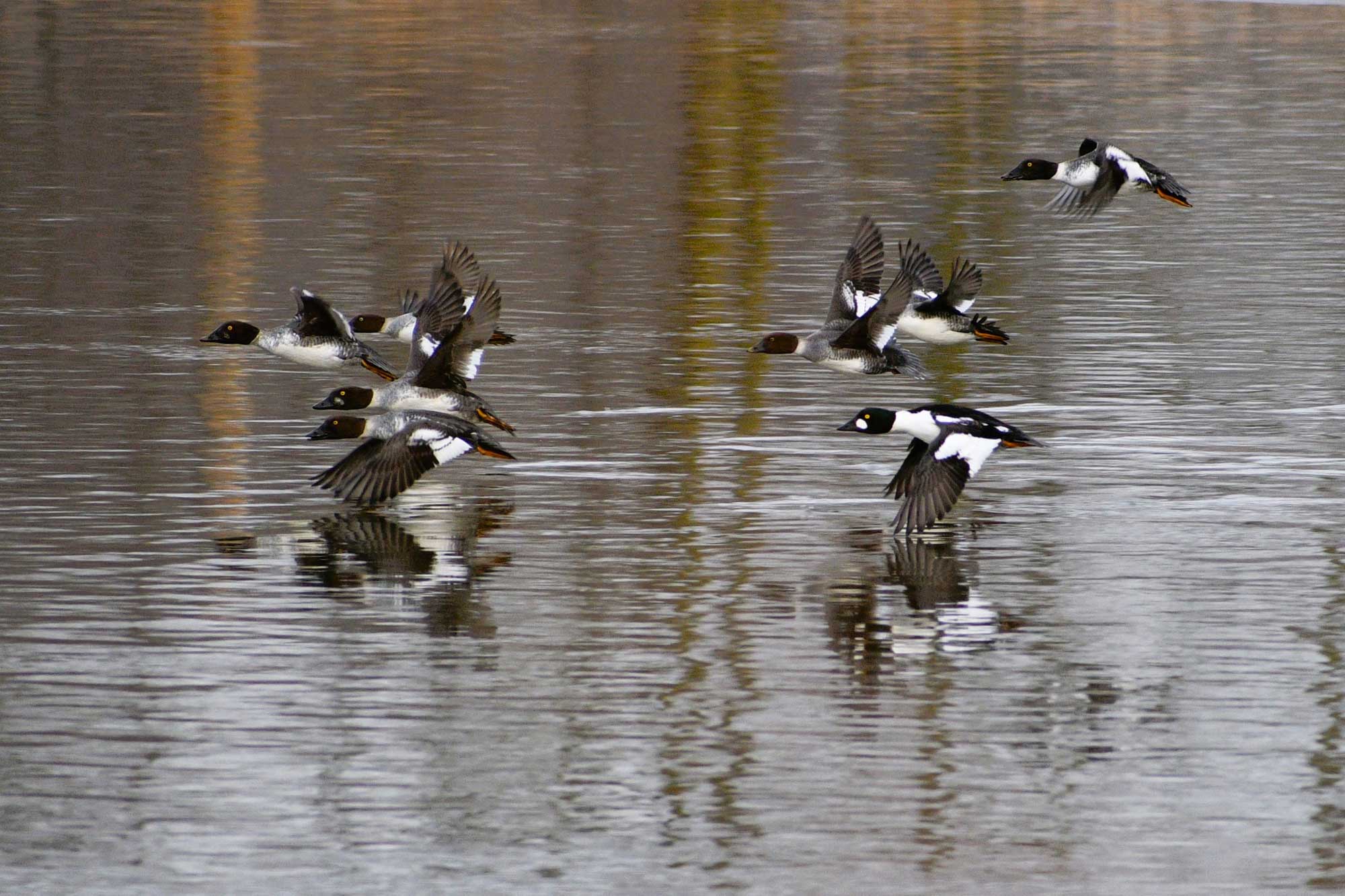 Color is a communication tool in nature, and Four Rivers Environmental Education Center will be interpreting this language in 2023 with a yearlong series of programs.
The Rivers of Color series kicks off in January and ends with a "Golden Opportunity: Botanical Illustration" exhibition from the Denver Botanic Gardens from Oct. 15 through Dec. 30.
"We want visitors to become more aware of how color impacts our natural world, how nature uses it to communicate and how colors – just like seasons – change throughout the year, even in the same space," said Jerome Gabriel, facility supervisor at Four Rivers. "By learning more about nature's use of color, we become better at decoding nature's communication techniques."
For instance, Gabriel said, the bright orange of a monarch butterfly signals its bitter taste to would-be predators. Plants use bright blooms to attract pollinators. And birds with vibrant plumage announce their readiness for breeding season.
Programs being offered as part of the Rivers of Color series will explore these phenomena as well as the green of our dense forests, the yellow of our prairies and the reflective blues from the surrounding waterways, Gabriel added.
"We are excited to spend a year highlighting these colors, their connection to nature and finally culminating with our 'Golden Opportunities' traveling exhibition in the fall," he said.
Each month, Four Rivers will host one or two Rivers of Color programs. Programs will be listed on the Event Calendar as they are added. Some of the Rivers of Color programs will focus on youngsters, but others will appeal to visitors of all ages.
"These programs will vary from the physical color components of wildlife and plants to the use of color in communicating messages and the interests of color in gardening," Gabriel said. "The goal is to draw visitors into the world of color here at Four Rivers, and then finally show the use of that color in manmade art, including how nature forms the pigments used in producing such artwork."
The "Golden Opportunities" exhibition will run from Oct. 15 through Dec. 30 at Four Rivers. This bilingual exhibit will explore the world of yellow plants and pigments through illustrations created by students and faculty of Denver Botanic Gardens' School of Botanical Art & Illustration.
The artists used colored pencil, watercolor, graphite, mixed media and ink to call attention to the variety of yellow plants that surround us and how they can be used to create dyes. More information on this exhibition will be published closer to the opening date in October.
The exhibition is brought to the Forest Preserve District through funding by The Nature Foundation of Will County.